Micromax is one of the leading smartphone and mobile phone manufacturers in India and the growth of Micromax has been phenomenal. The SWOT analysis of Micromax proves that the brand is here to stay and that it will give tough competition to the likes of Samsung and even Apple due to its price competitiveness as well as sourcing genius. Here is the Micromax SWOT analysis.
Strengths in the SWOT analysis of Micromax
Economical Handset provider: After starting its operations in 2008, within 3 years of time it became the 3rd largest Handset manufacturer in India. Initially it focused on rural market but over the period of time it became leader in economical (Value for money) handsets in smartphones also.
Local market knowledge: After successfully excelling in rural markets continuously for three years, Micromax has gained enough experience to focus completely towards the urban market in their current and future strategies. Due to this change in focus and the increased customer base, Micromax has seen success in the last 2 years.
Word Of mouth: Micromax understood that if they have to be in the game then they have to target the rural market which consists of 60% of the India's population, & due to this strategy they created word of mouth which later on was capitalized when they introduced their breakthrough model "Canvas".
Celebrity endorsement: Micromax has sponsored many events like that of cricket & football. Also its celebrity's endorsements got bigger when it signed Hollywood actor Hugh Jackman as its brand ambassador. Akshay kumar & Twinkle Khanna (Micromax Bling) were the company's brand ambassador. The reason for the change was that during research they found out that Micromax has been perceived as a brand falling between High end smartphone & feature phone. Thus, In July 2013, Chitrangada Singh posed for Canvas 4 smartphone in New Delhi. However, Micromax has used brand ambassadors scarcely, continuing with its Value for money strategy by avoiding over expenses.
Extensive distribution: Micromax made its products available through distributors & resellers far and wide across the country and also exported it to many countries. The advantage was that it gained many customers due to its strong distribution channel. It also tied up with E-commerce companies as exclusive partners.
First mover advantage – Micromax was one of the first phones in the market to concentrate on penetrating the smartphone market. Samsung was the clear leader when Micromax entered and Micromax penetrated the market with superb phones are very low cost. Thus, later on when other mobile brands with the same strategy entered, Micromax was a brand by that time.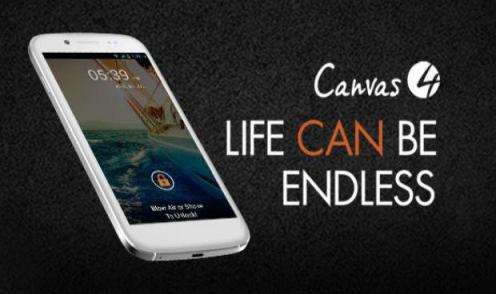 Weaknesses in the SWOT analysis of Micromax
Limited global presence: Micromax have operation only in SAARC countries which is restricting their growth. Recently they have planned to enter European Union.
Not preferred by Tech-Savvy people: Although Micromax is successful in emerging as 3rd largest handset player but they are not able to create trust among the tech-savvy users about the handset quality.
Low price means low quality – The price vs quality debate is always on in the mind of the customer when purchasing electronic products. Because of its low price, Micromax is several times considered as low in quality.
Opportunities in the SWOT analysis of Micromax
Market Expansion: Entering in developed nations like US & European nations will be the future strategy of Micromax which will bring advanced capabilities to even home nations & this will help Micromax in creating trust among its users.
Penetrating the Urban market: Further penetration in the urban market just like they have done in rural market will help in the growth of the company.
Improving the brand perception: Working on changing the brand positioning will help the company in changing its brand image in the urban markets where it is perceived as a low quality mobile.
Threats in the SWOT analysis of Micromax
Competition from national & global players: Handset market is going through intense transformation & all the national & international players are leaving no stone unturned to increase their market share. Price wars & eating up each other market share is a common scenario.
Dynamic tech environment: Continuously changing technological environment can be serious threat to the Micromax. Since already established players like Samsung, LG etc. can cope with this, it will difficult for Micromax to handle this challenge.
Replication of business model: The strategy used by Micromax is itself commendable but lots of other Local & Chinese handset mobile makers like Geonee, Lava etc. can imitate their business models which will have adverse effect on existing players and Micromax will not be an exception in such a scenario.
Liked this post? Check out the complete series on SWOT