With an increasingly competitive and expanding market, the amount of information needed daily by an organization is profound. Thus they have to establish a Marketing Information system. There are several advantages of Marketing information systems
1) Organized Data collection –  Lots of data can be collected from the market. But the main word here is "Organized". Organizing data is very important else the data is meaningless. Thus MIS helps you to organize your database thereby improving productivity.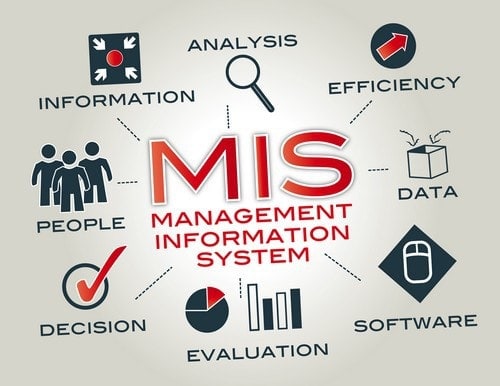 2) A broad perspective –  With a proper MIS in place, the complete organization can be tracked which can be used to analyse independent processes. This helps in establishing a broader perspective which helps us know which steps can be taken to facilitate improvement.
3) Storage of Important Data –  Several times in pharmaceuticals, when one drug is being produced they may need data of another drug which was produced years back. Similarly in Media, photographs are stored in archives. This storage of important data plays a crucial role in execution and thus proves again that MIS is not important only for information but also for execution.
4) Avoidance of Crisis –  The best way to analyse a stock (share market) is to see its past performance. Top websites like moneycontrol thrive on MIS. Similarly MIS helps you keep tracks of margins and profits. With an amazing information system established, you can know where your organization is moving and probably avert a crisis long before it has taken place. Ignoring hints received from MIS reports is foolhardy.
5) Co-ordination –  Consumer durables and FMCG companies have huge number of processes which needs to be co-ordinated. These companies depend completely on MIS for the proper running of the organization. There are dedicated people for marketing information systems in such organizations. This is mainly because of the speed required to access information and implement it.
7) Analysis and Planning –  MIS is critical for planning. You cannot do planning without information. For planning, the first thing which is needed is the organizations capabilities, then the business environment and finally competitor analysis. In a proper MIS, all these are present by default and are continuously updated. Thus MIS is very important for planning and analysis.
8) Control –  Just like MIS can help in a crisis, in normal times it provides control as you have information of the various processes going on and what is happening across the company. Thus it provides you with a sense of control.
Disadvantages –  Maintenance, complexity and setting up a MIS are one of the major hindrances to Marketing information systems. Furthermore, wrong information being fed in MIS can become cumbersome and appropriate filters need to be established.