Mahindra and Mahindra Ltd is a publicly traded company of Indian origin. It is associated with automotive industry and deals in manufacturing and marketing of vehicles. Mahindra and Mahindra Ltd was founded in the year 1945 and currently is a part of Mahindra Group. It is the largest manufacturer in India in terms of vehicle production and of tractors in the world. Fortune India 500 ranked it at the 21st position as a top company in the year 2011. Some of its major competitors are as follows –
Product in the Marketing Mix Of Mahindra And Mahindra Ltd :
Mahindra and Mahindra Ltd is a multinational company that was set up as a steel trading company. Later it forayed into manufacturing and marketing of MUVs, agricultural tractors and light commercial vehicles. Its current product portfolio includes SUVs, LCVs, MUVs, and Pickups, motorcycles, three-wheelers, saloon cars and tractors.
Mahindra and Mahindra Ltd have ventured in the energy sector to meet growing electric-power demand in India and have manufactured diesel generators and Powerful engines. Some of its prominent commercial vehicle models are as follows-
Mahindra Xylo
Mahindra Scorpio
Mahindra Bolero
Mahindra XUV 500
Mahindra-Renault Verito
Mahindra e20
Mahindra Thar
Mahindra Quanto
Mahindra Scorpio Getaway
Mahindra KUV100
Mahindra TUV300
Mahindra Verito Vibe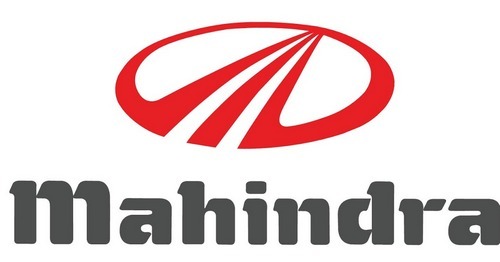 Place in the Marketing Mix Of Mahindra And Mahindra Ltd :
Mahindra and Mahindra Ltd have spread its international presence to several global countries with its headquarters base at Mumbai in Maharashtra. It started its operations from Ludhiana and opened manufacturing facilities at Bangalore, Nasik, Haridwar and Zaheerabad in India.
Its overseas assembly plants are at United Kingdom, Mainland China, Brazil and three facilities in the United States. Its products are exported to countries like Italy, Egypt, China, South Africa, Latin America, Australia and the United States. Mahindra and Mahindra Ltd have set up manufacturing plants for gensets and inverters at Delhi, Chennai and Pune.
It has a widespread distribution channel that includes 500 service points, 500 authorised dealers, 600 stock points and 30 sales offices located across India and connected by latest and advanced IT structure. Mahindra and Mahindra Ltd has well-furnished showrooms with capable workforce for direct dealings with customers. It has set up several service points for providing after-sales services to its customers.
Price in the Marketing Mix Of Mahindra And Mahindra Ltd :
At the end of the financial year, 2015 estimated revenues of Mahindra and Mahindra Ltd was rupees 72,474 crore and net income was rupees 2,592 crores. It has a diversified product portfolio that is targeted towards various sections of society.
Before setting its own pricing policy it conducts a complete market research so as to determine what a consumer is actually willing to shed on a particular vehicle. Mahindra and Mahindra Ltd have adopted a premium pricing policy for its high-quality products that cater to urban and upper-class people.
It has also maintained mid-premium and fair pricing policy for several other products as it is purchased mainly by a upper-middle and middle-class section of society. Brand faces stiff competition from numerous companies and has implemented competitive prices to retain its position in the consumer market.
Promotions in the Marketing Mix Of Mahindra And Mahindra Ltd :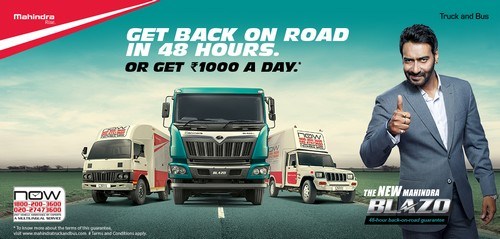 Mahindra and Mahindra Ltd is one of the most popular and recognised brand names in the automobile sector. In order to retain its top position it has launched ad campaigns using print and visual medium via newspapers, magazines, television, radio, back and sides of other vehicles and billboards.
It is connected directly with customers on social networking platforms via Google+, YouTube, LinkedIn, Twitter and Facebook. Brand realises the power of celebrity endorsement and has roped in famous actors Kareena Kapoor to act in its two-wheeler ad campaigns and Varun Dhawan for its Mahindra KUV 100. In the year 2015, actor Prabhas was appointed as its brand ambassador.
The company has been the recipient of several accolades and awards for its contribution to an auto sector like Car of the Year; Best SUV of the year, Boldness in Business Award and Best Company for CSR in India in the year 2015.