Mahindra Bolero positions itself as India's top-selling SUV and is the affordable off-road option for drivers who wish to traverse the difficult terrain. From the time it was launched in 2002 to the year 2015 it has undergone significant makeovers. The last version which is the Bolero Power was the 5 th largest selling passenger car brand in India in the year 2015.
The SUV is also the top seller in its category and is preferred for its suitability for all kinds of terrains and its power packed performance. The vehicle which is priced between 6 to 7 Laks INR has become increasingly popular in smaller towns where it was preferred by customers who were looking for cost-effective long travel options. The car is also preferred as a tourist vehicle though Mahindra has always tried to position the car as a passenger vehicle option.
Strengths in The SWOT Analysis of Mahindra Bolero
Strengths are defined as what each business does best in its gamut of operations which can give it an upper hand over its competitors. The following are the strengths of Mahindra Bolero:
History of Mahindra: Mahindra and Mahindra has always been associated with bigger vehicles such as tractors, pickups and the Jeep.This rich history of association with larger and powerful vehicles helped it create a successful SUV like Bolero.
Value orientation: While the major rival Toyota focused Innova as a good option for city driving Mahindra both in Bolero Scorpio has focused on mileage and comfort positioning them as long drive options.The car was priced at the right level affordable for most customers and this made it the favorite of value-oriented customers.
Market Leadership: Mahindra Bolero is the top-selling SUV of the country for nine consecutive years and the company has sold more than 100,000 units of a vehicle just in the year 2015. This has been an inspiration for many future launches from Mahindra and they have been able to create a large set of loyal customers.
Successful Joint Ventures: The success of most of Mahindra's vehicles including Bolero can be attributed to the fruitful relationships and alliances that they have entered into. Some of their alliances include tie-ups with Renault, Ford and the Italian auto component maker Metalcastello.
Preferred choice in smaller towns: In India Bolero was a preferred choice in villages and many heads such as Sarpanches or Panchayat leaders owned the vehicle. This could be because Mahindra was already known to them because of the tractors they used.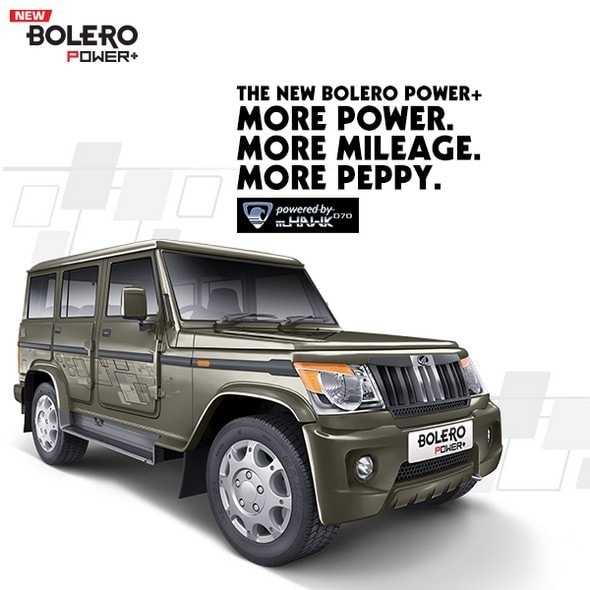 Weaknesses in The SWOT Analysis of Mahindra Bolero
Weaknesses are used to refer to areas where the business or the brand needs improvement. Some of the key weaknesses of Mahindra Bolero are:
Lack of innovation: Bolero was largely similar to the Jeep or a tractor in its design and though a successful vehicle not much was done by the company to alter it in accordance with times. This resulted in other brands picking up eventually.
The shift of customer preferences: Following certain regulatory changes customers in India have chosen to purchase petrol over diesel vehicles. This affected the sales of Bolero drastically.
Focus on North India: Mahindra due to its tractors was extremely popular in the Northern states of India like Punjab and Haryana. Thus most of the sales of Bolero was also from Northern regions like Delhi, Punjab, Haryana, and Rajasthan. This was also a reason for their failure.
Scaremongering: The ban on diesel vehicles in Delhi because of pollution created a fear in the customer that the same may happen in other cities as well. This has resulted in a general dip in the demand for SUV and other diesel vehicle options.
Opportunities in The SWOT Analysis of Mahindra Bolero
Opportunities refers to those avenues in the environment that surrounds the business on which it can capitalize to increase its returns. Some of the opportunities include:
High market potential for India and China: The global market potential for SUV's is expected to cross 20 million units by the year 2020. Amongst all the region Asia –Pacific will be the biggest market for SUV with countries like India and China being the primary focus with CAGR of 7 to 8 %. This can mean that Mahindra Bolero may be able to still target a huge market in these regions.
Intercity driving: The connectivity between cities is improving in most countries like China, India etc through highways and improved roads within towns. This means that there will be an increase in road travel and many families prefer to use SUV for long drives. This will create an increase in demand for SUV's.

Threats in The SWOT Analysis of Mahindra Bolero
Threats are those factors in the environment which can be detrimental to the growth of the business. Some of the threats include:
Competition: Mahindra Bolero faces stiff competition from Toyota Innova, Tata Safari, Tata Sumo and Chevrolet Tavera most of who compete in the tourist vehicle space.
Compact SUV : The growing popularity of compact and sub-compact SUV's such as Ford Ecosport or Vitara Brezza is also a concern since customers may start preferring these cars which are easier to manage and not so expensive.
Liked this post? Check out the complete series on SWOT