Mahindra and Mahindra Limited is the flagship of the large Mahindra Group which is a conglomerate of over 14 different businesses. M&M is the world's largest tractor manufacturer and is one of the largest producers of commercial as well as passenger vehicle in India.
Strength in the SWOT Analysis of Mahindra & Mahindra Ltd. :
Market leader in multiple automotive segments: Mahindra & Mahindra has leading market share in a tractor as well as in the utility vehicles segment. Also, the company has strong market share in the commercial vehicle as well as passenger vehicle segment. Strong market share provides a competitive advantage to the company and allows the company to focus on innovation.
Strong Research & Development (R&D): M&M has a highly focused R&D department constantly focusing on developing new products and technologies. M&M majorly focuses on Value addition and Value engineering (VAVE) approach, designing modularity, use of alternate materials etc.
Excellent products according to Indian road conditions: Mahindra & Mahindra's SUVs are suited perfectly to Indian road conditions especially, Mahindra Scorpio which has been an outstanding performer for many years.
Low after sale cost: M&M has a competitive advantage on after sale cost since it is lower than the industry average and also have high availability of spare parts to different parts of the country.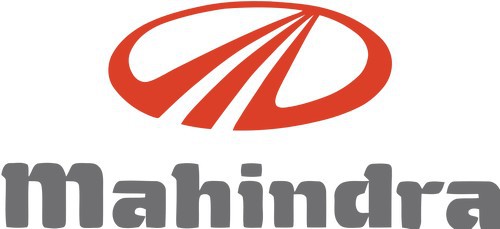 Weaknesses in the SWOT Analysis of Mahindra & Mahindra Ltd. :
Geographic dependence: M&M is depended for the majority of its revenue (over 60%) from India, which would affect its business in case of any economic slowdown or high inflation.
Overdependence on Automotive industry: M&M's major part of revenues come from its automotive business which makes it vulnerable to any breakthrough in the industry or slowdown in the market.
Product Recalls affects brand image: M&M has had to recall many of its products in the recent past. For instance, In February 2015, M&M recalled XUV500 manufactured before July 2014. Such incidents affect the brand image of the company and consequently affect sales.
Opportunities in the SWOT Analysis of Mahindra & Mahindra Ltd. :
Growth in Indian automotive industry: The Indian automotive industry is growing year on year with over 12% growth from the previous 3 years. The industry is expected to grow at a CAGR of 13% in the next 4 years. This growth can be beneficial for M&M.
Increasing Demand for Hybrid Electric Vehicles: There is an increasing demand for Hybrid Electric Vehicles (HEVs) around the world. The demand for HEVs is expected to grow at a CAGR of 19% in the next 3 years. M&M has a strong portfolio of HCVs and is set to be benefited by the growing demand.
Emerging nations: M&M should look forward to tapping the emerging nations around the world which have high potential. M&M should build over its global footprint to tap the emerging markets.
Threats in the SWOT Analysis of Mahindra & Mahindra Ltd. :
Competition in the automotive industry: M&M faces intense competition from various automotive companies such as Tata Motors, Ford, Volvo and General Motors etc. This can affect M&M's market share and put pressure to constantly innovate on M&M.
Competition in other businesses put pressure on M&M: Mahindra group faces strong competition in other businesses as well. For example, its IT business faces competition from IT giants such as Infosys. This reduces market share and increases competitive pressure.
Stringent Regulations: M&M is subject to strict regulations by the government and environmental agencies in terms of emission levels, noise levels etc. Such regulations keep changing and thus increase compliance costs for the companies.
Liked this post? Check out the complete series on SWOT