In this Article, We discuss the SWOT Analysis of Maruti Suzuki which includes the Strengths, Weaknesses, Opportunities and Threats that Maruti Suzuki has. Maruti Suzuki is a name that has become synonymous with simple, reliable, and efficient automobiles in India. The company, which was established in 1981 as a joint venture between the Indian government and Suzuki Motor Company of Japan, has come a long way to become one of the most well-known and adored automobile brands in the nation.
With a rich legacy spanning over four decades, Maruti Suzuki has built a reputation for offering affordable, fuel-efficient, and easy-to-maintain vehicles that cater to the needs of the average Indian consumer. The company's success is evident in its market dominance, with a market share of over 50% in the Indian passenger car segment.
Maruti Suzuki has created a brand identity that resonates with the masses, with its slogan "Way of Life" reflecting its mission to create value for stakeholders and contribute to the socio-economic development of the nation.
Strengths in Maruti Suzuki SWOT Analysis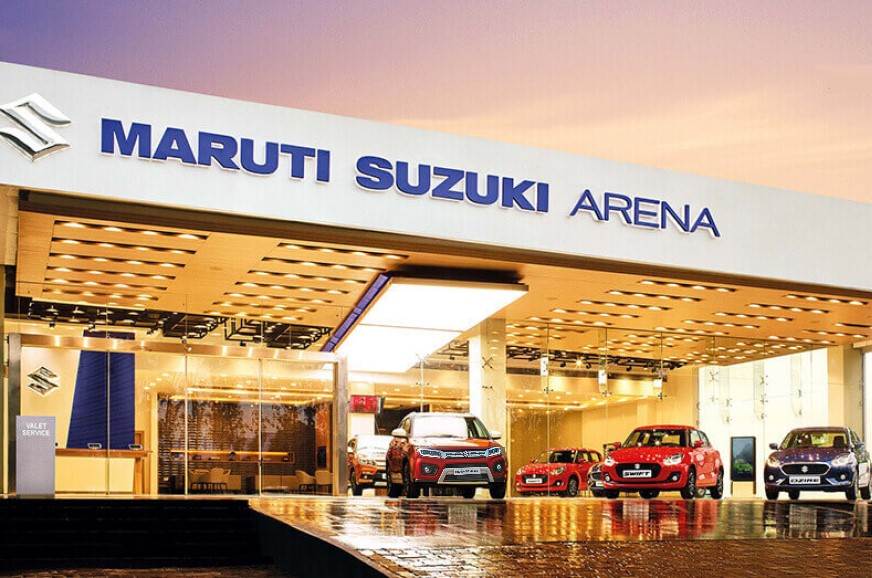 1. Brand Value
Amazon has built a strong brand with a reputation for durability, affordability, and great customer service. Among Indian automakers, the firm consistently ranks high in terms of brand value. According to Statista, Maruti Suzuki's brand value hit INR 541 billion in 2022. 
2. Market Share
Another important factor that distinguishes Maruti Suzuki from its rivals is its enormous market share. The company had a market share of more than 50% in the passenger car market in Fiscal Year 2022 and sold more than 1.6 million vehicles domestically. 
3. Cost Optimization
The Company faced significant cost challenges due to covid-19 and geopolitical tension. To offset this, cost reduction programs were implemented, such as localisation of imports, value engineering and analysis, yield improvement, and tighter control on overheads. During FY22, the Company achieved cost savings of INR 2,238 million.
4. Strong Product Portfolio
Maruti Suzuki's strong product portfolio, which includes popular cars such as Swift, Alto, WagonR, Ertiga, Dzire, and compact SUVs, has been a key strength for the company. As a result of this portfolio, Maruti Suzuki has recorded its large number of domestic sales, with 1,652,653 units sold, up from 1,457,861 units sold the previous year. 
5. Maruti Suzuki Smart Finance
Maruti Suzuki's Smart Finance service is India's first OEM to offer an end-to-end, real-time car finance service online, revolutionizing the way customers interact with the brand. With over 17,000 crores worth of loans disbursed to more than 3 lakh customers till March 2022. It has digitalized 24 out of 26 customer interaction points while buying a car. This pioneering service demonstrates Maruti Suzuki's dedication to providing excellent client experiences and raising the bar in the automotive industry.
6. After Sales Service Network
After-sales servicing is a game changer for special items such as passenger cars. The Business expanded its service network in India to 4,254 centres in 2,134 cities, serving over 19 million customers.
Doorstep service facility, with 283 specially designed service-on-wheels workshops, has been made available in 150 cities across India. Additionally, more than 1,000 Maruti Mobile Support (MMS) vehicles are providing servicing facility at the doorstep of customers mostly in areas away from the existing service infrastructure.
Quick Response Teams (QRT) provide emergency support to customers stranded due to vehicular breakdowns, comprising 781 support vehicles in 432 cities. They attended to over 9,000 breakdown calls per month during last year.
Weaknesses in Maruti Suzuki SWOT Analysis
1. Late in EV Segment
Maruti Suzuki's drawback is its late entry into the electric vehicle market. As Tata Motors, MG Hector, and Hyundai have established themselves as dominant contenders, Maruti Suzuki expects to release its first electric vehicle in 2025. This disadvantages them because the EV industry is predicted to increase at a CAGR of 49% between 2022 and 2030, with Tata Motors already commanding a stunning 72.79% market share in the EV category as of January 2023.
2. Car Recalls
Car recalls can have a substantial influence on a company's reputation as well as its bottom line. For instance, in 2022, Maruti Suzuki recalled around 28,539 units owing to a fault in the airbag controller and rear seatbelt. This not only harmed the company's sales but also developed customer distrust. Recalls can be costly and time-consuming, and they can also result in legal challenges.
3. Weakening R&D spend
Maruti Suzuki's weakening R&D spend is a significant weakness for the company. For the past few years, the company's R&D budget has been dropping, which may indicate a lack of focus on innovation and new product development. Their R&D spending was lowered by 32.37% to INR 4,233 million last year. This could put Maruti Suzuki at a disadvantage in comparison to global tech giants who are significantly spending in research and development to stay ahead of the curve.
4. Low-Quality Vehicles for Cost Saving
Maruti Suzuki's low-cost vehicle strategy has damaged overall product quality, resulting in a decrease in their image. It has attracted criticism for quality concerns, since the company's best-selling vehicles, including the Swift, Ignis, and S Presso, all obtained a one-star rating in GNCAP crash tests. To maintain its position as an industry leader, it must strike a balance between cost-cutting and quality control.
5. Perception of Low Value
Despite being the market leader, Maruti Suzuki is sometimes seen as a mass-market brand with no premium appeal. This view may hinder the company's premium sector growth potential and its ability to compete with other premium brands.
Opportunities in Maruti Suzuki SWOT Analysis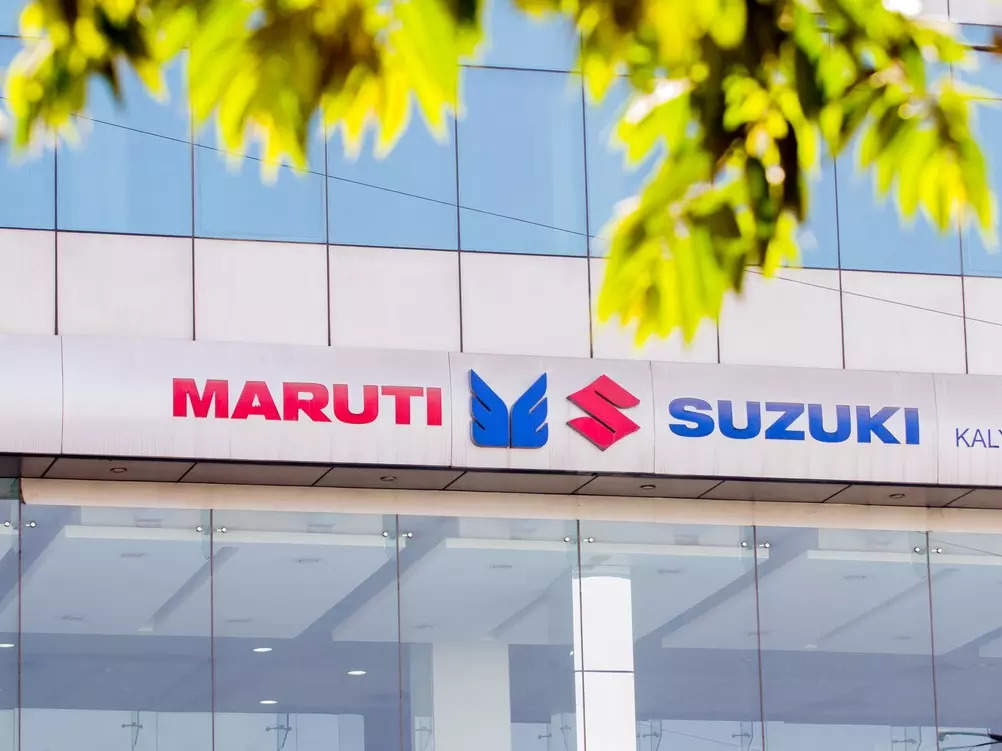 1. Global Presence
Maruti Suzuki's global presence provides an opportunity to expand its market share beyond India. In FY 2022, the Company achieved highest ever export sales of 238,376 units, with exports to the region growing by 200%. They have exported to 100+ countries in FY22, and have an opportunity to establish itself as a leading player in the global automotive industry.
2. Subscription-Based Mobility
The Company expanded 'Maruti Suzuki Subscribe' to 20 cities with help of four subscription partners. The all-inclusive subscription service enables customers to enjoy the experience of owning a brand-new car inclusive of vehicle cost, road tax, registration charges, insurance, maintenance, road-side assistance and accessories by paying fixed monthly rentals. This facility, which focuses on making cars accessible at the lowest price, might be a game-changing opportunity.
3. Promoting CNG fuel vehicles
CNG fuel vehicles result in low-carbon emission vehicles with low operating costs. This is a win-win situation for the customer, the environment, and the government. The government's increased focus on expanding CNG distribution infrastructure across the country is increasing demand for CNG vehicles. In FY22, CNG vehicles contributed 17.2% of total domestic sales in the share of Maruti Suzuki. 
4. Strong Hybrid Electric Vehicle
Maruti Suzuki's focus on self-charging hybrid electric vehicles presents an opportunity to capture the growing demand for eco-friendly mobility solutions, with Smart Hybrid vehicles accounting for 10% of domestic sales and it helps in reducing carbon emissions without requiring charging infrastructure. The global hybrid electric vehicle market is expected to grow at a CAGR of 20.86% from 2022 to 2030.
5. Growing Purchasing Power
Maruti Suzuki has an opportunity to capitalize on the growing purchasing power of consumers in India, which is expected to reach US$ 5 trillion by 2027. This is due to rising incomes and the government's focus on improving infrastructure, making it easier for people to own and operate cars.
6. Used Car Market
The thriving used car market presents a promising advantage for Maruti Suzuki to revolutionise the industry with its True value brand. The India Used Car Market was valued at $31.1 billion in 2022 and is expected to grow at a CAGR of 14.1% to $103.9 billion by 2030. Last year, True Value channel sales increased by 9% year on year, and 31 independent True Value sales outlets were added, providing a chance to break into this lucrative market.
Threats in Maruti Suzuki SWOT Analysis
1. Costly Overheads
The government policies have emerged as a substantial threat to Maruti Suzuki, with the cost of cars skyrocketing due to various taxes and levies. In addition to the high GST rates, customers have to bear the brunt of registration charges, lifetime road tax, dealer handling charges, costly insurance, and annual maintenance packages. These policies have led to a significant difference between the showroom price and the on-road price, making it challenging for customers to afford new cars.
2. Semiconductor Shortage
Maruti Suzuki has been hit hard by the global chip shortage, leading to rising costs and delayed deliveries. This has caused the company to reduce its sales targets and increase prices, putting pressure on its profitability. In a competitive market, this shortage threatens to erode the brand's market share and reputation.
3. Skyrocketing Price of Fuel
The increasing price of fuel has become a big challenge to Maruti Suzuki, which relies heavily on fuel-based vehicles and has yet to make considerable progress in electric vehicles. Customers are progressively migrating to electric vehicles as a result of the recent increase in petrol costs caused by the Russia-Ukraine crisis, posing a substantial challenge to Maruti Suzuki's market share.
4. Younger Generation
Maruti Suzuki is facing a challenge from the younger generation, who perceive fuel efficiency as an uncool attribute and compromise on status. This has led to a decline in sales of small and fuel-efficient cars, which Maruti Suzuki specializes in. To address this, the company needs to create a new brand image that appeals with the younger generation.
Conclusion
Maruti Suzuki's journey from the Maruti 800 to becoming the market leader in India is a showcase to its advanced approach, constant pursuit of excellence, and unwavering commitment to providing reliable and affordable mobility solutions.
Through innovative manufacturing processes and a deep understanding of the needs of the Indian consumer, Maruti Suzuki has become synonymous with high-quality and affordable mobility solutions. Its commitment to sustainability and responsibility has also been recognized by various awards, such as The Economic Times' recognition as one of the 'Best Brands' in 2021 and the 'Responsible Business of the Year' award by Grant Thornton Bharat SABERA.
Liked this post? Check out the complete series on SWOT