Aamir Khan is one of the most versatile actors in Bollywood and is known for his acting and his perfectionism. He has delivered many super hits over the years and is loved all across the world for his charm and acting. We all know that SWOT analysis can be prepared for brands as well as people. So here is the SWOT analysis of Aamir Khan.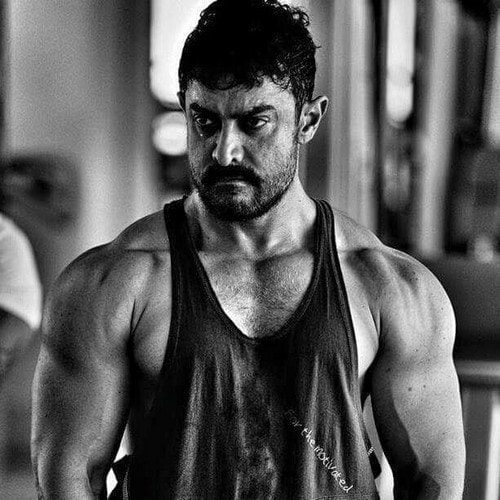 Strengths in the SWOT analysis of Aamir Khan.
His acting – From the days of Qayamat se Qayamat takk, to jo jeeta wahi sikandar, to Andaz apna apna, Or even 3 idiots, his acting has always been fresh and not derivative. Whichever character he plays, he brings them to life. Here is the list of the top 20 movies of Aamir Khan.
A strong start – He had one of the strongest career starts in bollywood with Qayamat se Qayamat takk. Most heart throbs fail after the first couple of movies. But not so in case of Aamir Khan. He carried on with the same pace and still continues to enthrall the audience.
Experimentation – He is known to experiment with various looks and characters which is strongest feat. He has not stayed with the lover boy image. In Ghulam he was a boxer, In sarfarosh a CBI inspector, in Lagaan, a farmer, in Fanaa a terrorist, in Taare zameen par a teacher, so on and so forth. Most of his roles have been different and hence the popularity of AamirKhan.
Marketing skills – He is known very well for his marketing skills before the release of a movie. Each movie that he makes, he uses different marketing skills to market the movie. His facebook page is very popular too with his fans. He had single-handedly marketed Taare zameen par to become the huge success that it was.
Satyamev Jayate – One of the feather in Aamir Khan's cap is Satyamev Jayate. A serial which took his brand level to an altogether different level. Because Satyamev Jayate dealt with things which no one wanted to deal in India, Aamir Khan accepting the serial and executing the role to perfection was something badly needed and it motivated many people across India.
Weaknesses in the SWOT analysis of Aamir Khan
Scandals – There are many scandals which have followed Aamir khan over the years, and these are for any of the celebrities out there. But Aamir Khan being Aamir khan, these were some dark spots in his career. One of them was an accusation of a hidden child, the other was his divorce from his wife and marrying Kiran rao. A recent major scandal was when Kiran Rao said she "wanted to leave India as she felt unsafe".
Perfectionism – This is a trait loved in some people. But when you are an actor, who tries to outdo the director on the sets of a film, then it works against you. Many a times, directors have complained about Aamir Khan interfering with the running of the film which has worked against the actor in several cases.
Opportunities in the SWOT analysis of Aamir Khan
Working with big banners – Shahrukh khan is the blue-eyed boy of a number of directors – Karan johar, Yash raj films and others. However, the same cannot be said about Aamir Khan. The number of big banners in his portfolio are very less and this is one statistic he can improve on.
Playing older roles – As he is growing in age, the time might soon come when he has to decide whether to play the same young roles or move on to playing stronger and older roles. Amitabh bacchan is the only star who has done this till date. But if there was anyone else, then it could be Aamir Khan.
Directorial and production ventures – Aamir Khan productions has a good future and it is a strong opportunity as the Indian movie market is ripe for the picking, and there are many varied subjects yet left to be explored.
Threats in the SWOT analysis of Aamir Khan
Age – The only threat we could imagine for Aamir khan is his age and how the recent movie Dangal is taking toll on his body. Naturally, as he ages, it will become difficult for him to rigorously act in movies.
Liked this post? Check out the complete series on SWOT