Ecco from Maruti Suzuki is a successful vehicle after the recovery from its versa!! The SWOT of Maruti Ecco discusses the strengths, weaknesses, opportunities and threats of Maruti Ecco which is a leading MUV in the market.
MSI decided to roll out its Maruti Versa , which was showcased along with BIG B, Amitabh when it was launched. Later the vehicle did not have much impact even on its loyal customers due to various reasons such as its maintenance cost (which was too high) as well as the vehicle's price and shape. Though it was said that new OMNI will replace Versa , the company after 2yrs decided to launch ECCO to position it as MUV in market which follows BS IV compliance.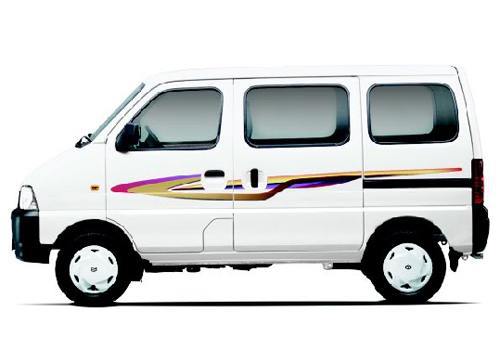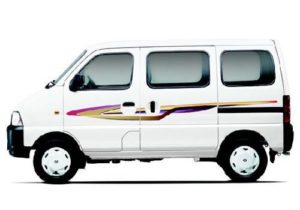 1) Strength –
The Maruti brand name itself is one of the major strengths for Ecco as Maruti guarantees the presence of service centers across the country. The pricing of Ecco is optimum as it comes around 3.85 lacs (5 -seater A/C) which is an attractive factor for the people who want to own a large car!! Also it is much lesser priced for a 7-seater Non-A/C segment which is one of its USPs. The tagline – utility blended with luxury is the perfect for the explanation of this big vehicle. Reduced body height compared to Versa adds much riding safety during turns and gives better turning radius. Powerful 1200cc engine with A/C is an added advantage in which OMNI failed because of its 3-cylinder capacity.
2) Weakness –
The Maruti Ecco has taken out features like power steering and power windows and other small accessories like hand rest in the front etc. This is because MSI wanted to reduce the cost factor and re-launch its dream project VERSA. Back shocks need to be improvised as the vehicles jumps when its not loaded and the gear shift is not much comfortable compared to usual Maruti cars. Interior back and dicky Pad noise is typical problem which remains the same like OMNI. Finishing of the rear window beadings reminds auto rickshaw beading!!
4) Opportunity –
Maruti Ecco has also released a CNG variant thereby recognizing a good opportunity to increase its sales. Besides this, there is a huge opportunity for this vehicle to claim a big success in the market as its sales already has shot up in the recent months. The vehicle can further position itself better with targeted efforts to penetrate the smaller supply chain and logistics sector where the amount of load is less and therefore it has an upper hand over dedicated Logistics vans like Mahindra and Tata. It is also a boon for bigger families and the vehicle is too spacious. Since it's a MUV we can see many ECCO ambulances on roads. Thus by increasing its applications, it can find better acceptance in the market.
5) Threats –
Increasing competition. Not only from similar vehicles but also related competition from vehicles like Tata Ace in the supply chain sector as well as vehicles like Tata venture and Maruti Versa. Increasing petrol prices are a big threat to petrol vehicle sales. And the new product TATA Venture adds to it, as the venture is diesel and its mileage efficiency is good compared to ECCO.
On the whole Maruti ECCO is a good package which makes the owner to feel "The value for money"!!
Liked this post? Check out the complete series on SWOT