Automobiles like Cars, bikes and public transport systems are one of the most important building blocks for Society. Cars can be status symbol, they can be necessary transport, they can be for sport and whatnot. So what are the strengths, weaknesses, opportunities and threats in the automobile industry?
Strengths in the SWOT analysis of Automobile industry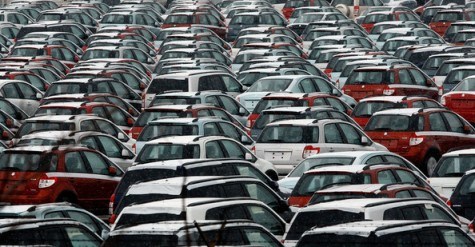 Weaknesses in the SWOT analysis of Automobile industry
Cars recalled : Controversies relating to recalling vehicles on account of some technical dis-functionality or non-abidance to govt. led rules is becoming very common.
Bargaining power of consumers : Over the last 3-4 decades the automobile market has shifted from demand to supply market. Availability of large number of variants, Stiff competition between them, and long list of alternatives to choose from has given power to customers to choose whatever they like.
Growth rate of Automobile industry is the in the hands of the government due to regulations like excise duty, no entry of outside vehicles in the state, decreasing number of validity of registration period & volatility in the fuel prices. These factors always affect the growth of the industry.
Opportunities in the SWOT analysis of Automobile industry
Introducing fuel-efficient vehicles : Optimization of fuel-driven combustion engines and cost efficiency programs are good opportunities for the automobile market. Emerging markets will be the main growth drivers for a long time to come, and hence fuel efficient cars are the need of the hour.
Strategic Alliances : Making strategic alliances can be a smart strategy for Automobile companies. By using specialized capabilities & partnering with other companies, they can differentiate their offerings.
Changing lifestyle & customer groups : Three powerful forces are rolling the auto industry. Shift in consumer demand, expanded regulatory requirements for safety and fuel economy, and the increased availability of data and information. Also with the increase in nuclear families there has been increase in demand of two-wheelers & compact cars and this will grow further.
Market expansion : Entering new markets like Asian & BRIC nations will result in upsurge in demand of vehicles. After these markets, other markets are likely to emerge soon.
OEM priorities : Given the increase in electronic content, OEMs need to collaborate with suppliers and experts outside the traditional auto industry. Accomplishing this will require changes in the way OEMs function. OEMs will be looking to their top suppliers to co-invest in new global platforms & this will be the driving force in the future.
Threats in the SWOT analysis of Automobile industry 
Intense Competition : Presence of such a large number of players in the Automobile industry results into extensive competition, every company eating into others share leaving little scope for new players.
Volatility in the fuel Prices : At least for the passenger segment fluctuations in the fuel prices remains the determining factor for its growth. Also government regulations relating the use of alternative fuels like CNG. Shell gas is also affecting the inventories.
Sluggish Economy : Macroeconomic uncertainty, Recession, un-employment etc. are the economic factors which will daunt the automobile industry for a long period of time.
High fixed cost and investment in R & D : Due to the fact that mature markets are already overcrowded, industry is shifting towards emerging markets by building facilities, R & D centers in these markets. But the ROI out of these decisions is yet to be capitalized.
If you liked this article, we bet that you will love the Marketing91 Academy, which provides you free access to 10+ marketing courses and 100s of Case studies.