Cisco Systems Inc. operates in the telecom infrastructure sector. It designs, manufactures and sells internet protocols, network-based infrastructure and products related to IT and communications. It is headquartered in California, USA. It has operations in America, Europe and Asia Pacific.
Strengths in the SWOT Analysis of Cisco :
Brand Value: Cisco has been ranked at 52nd according to Brand Finance. Its brand value is $19.162 billion.
Technology Leader: The company has established itself as the technology leader. It has created and designed technologies which focus mainly on high-growth markets. Cisco has acquired many small companies which helped it to venture into smaller markets much before than its competitors. During 2015 alone Cisco made 11 acquisitions.
Strong Financials: Cisco recorded revenues of $49.161 billion during FY 2015 with an increase of 4.3% over FY 2014. The profits of Cisco also rose by 14.4% to $8.981 billion in the FY 2015.
Market Leader:Cisco holds the market leader category in almost all of the market it operates. Cisco has 59.9% market share in the Ethernet switching market, 56% market share in switching and router market; 42.6% share of the market for enterprise video conferencing equipment; and 47.4% market share for wireless LAN products. In addition, the company had a market share of over 9% in the enterprise security market. This gives them a huge edge over its competitors in this sector.
High Growth Potential:Many things are changing in the technology sector. With the increase in data and internet presence the demand for data centers, cloud computing, high-speed wireless devices are going to increase substantially. Cisco has significant presence in these sectors and is expected to capture the market with its high quality products.Cisco's wireless product segment increased by 10.9% in FY2015.
Weaknesses in the SWOT Analysis of Cisco :
Delays in orders: Although their products are of high quality and deliver to the expectations of the clients, Cisco has a major issue with its supply chain. They have suffered component shortage, delay in the orders shipping.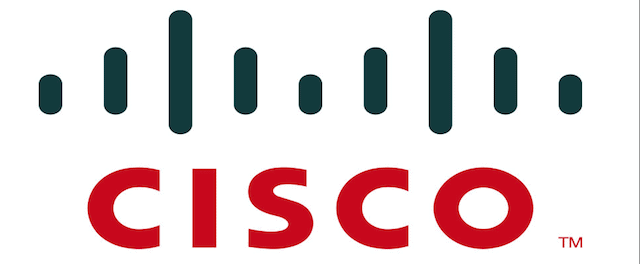 Opportunities in the SWOT Analysis of Cisco :
Growth in cloud computing: According to Cisco Global Cloud Index, the annual global cloud traffic is forecasted to quadruple from 2.1 to 8.6 zettabytes (ZB) by 2019. Global data centre traffic is also forecasted to triple from 3.4 to 10.4 ZB by 2019. Cloud is expected to account for more than 83% of the total data centre traffic by 2019. The strong presence of Cisco in this sector will catapult its revenues and profits.
Growth in the Software market: The software-defined networking (SDN) and network function virtualization (NFV) market are expected to grow at a CAGR of over 86% during 2015-20 periods to reach a value of approximately $45 billion.
Growth in Cloud Security: With the growth in cloud computing it is pretty obvious that cloud security will also grow. Global cloud security solutions market is expected to witness growth of over 13% during 2014-22, to reach around $12 billion by 2022.
Cisco's presence in this field can be judged by its range of services like Cisco IronPort Hybrid Email Security service for email filtering; Cisco IronPort EncryptionAppliance; Cisco AnyConnect Secure mobility Solution; and Cisco Security Intelligence Operations.
Threats in the SWOT Analysis of Cisco :
Competition: Cisco is facing an intense competition from Alcatel-Lucent; AmazonWeb Services; Arista Networks; ARRIS Group; Avaya; Blue Jeans Networks; Brocade Communications; Check Point Software Technologies; Citrix Systems; Dell; LM Ericsson; Extreme Networks; F5 Networks;FireEye; Fortinet; HP; Huawei Technologies; IBM; Juniper Networks; Microsoft; Motorola Solutions; PaloAlto Networks; Polycom; Riverbed Technology; Ruckus Wireless; Symantec; Ubiquiti Networks; andVMware.
Volatile Market: The sales in the field of data centre, service providers, router sales and sales of new products experience volatility and is not consistent with every quarter. This can be attributed to the changing economic and business conditions of all the countries they do business with.
Litigations: Cisco is in trouble with the Brazilian federal tax authorities. The authorities have claimed an evasion of approx. $262 million, $1.1 billion for interest and $1.2 billion for other penalties. This kind of unlawful activities harms the company's brand image.
Liked this post? Check out the complete series on SWOT