Narendra Modi just completed one of the most popular US visits in the history of politics. And there are many
branding lessons
we can learn from Mr Modi. Never has a PM been followed so closely and with so much interest as Narendra Modi. Some are waiting to hear the next great things which Modi is
planning
, and others are waiting for him to make a mistake. However, for those who think Modi's visit was just regular, they are very wrong. Modi's visit was one of the strongest
branding
exercises seen in Politics.
There are several reasons that Narendra Modi's brand image has received a boost because of his visit to USA. Here are 6 reasons for the same.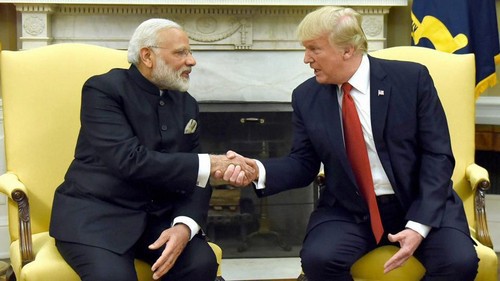 1) The USA Hype 
In the last few decades, India is becoming more westernised and has adopted a lot of cultures and habits which are followed in the west, USA and UK being prominent among them. Many of our country men are also based out of the US. Thus, a visit to US is always a big thing for India and Indians.
2) The way Narendra Modi carried himself 
Confidence has always been a key factor of Narendra Modi. Modi knew he is playing the role model of Indian values as well as a guide for all future politians. Being dressed in Indian garb and carrying books from Shri Shri Ravi shankar, Narendra Modi gave a loud statement that he will walk as an Indian even amongst americans. The secret behind Narendra Modi's confidence was also his preparedness as explained below.
3) Namo spoke in Hindi 
The biggest cincher of the deal was the Namo spoke for half hour or more in Hindi in the UN summit. This was a moment of pride for all Indians which Narendra Modi knew very well. He could easily have spoken in English, but this was the moment to show the billion people in India, of how a prime minister should behave, and why he should keep the country over others.
4) The Make in India campaign just before leaving for US 
Just before leaving for US, Narendra Modi started the Make in India campaign. How effective that campaign will be is yet to be seen. But it was heartening to see Modi planning for the betterment of India just before his leave to US.
5) The way US was reacting to Modi's visit 
Not only India, even US was accepting Narendra Modi with open arms. We saw how the Madison square garden was completely filled up to receive Narendra Modi, from Indians to Americans alike. Traditionally, US visits have always been formal with small formalities here and there. However, we can see that this time, there was a lot of positivity in the visit of Narendra Modi to USA.
6) The motivating speeches 
The speeches made by Modi were always targeted towards a positive future and towards the growth of countries and nations which is possible when we join hands. Modi personally presented the Bhagavad Gita and Matin luther king jr memorablia to Obama. In UN speech, Modi spoke about security issues and international, and in Madison square garden speech, he spoke about democracy, freedom and future of Indian youth.
Thus, as we can see, there was nothing unplanned in Modi's visit to the US. In fact, it was purely a branding lesson and many politicians can learn from Mr Narendra Modi of how to carry themselves, and how your actions can speak more than your words. When the camera follows you, you better be up to mark to match the people's expectations. Which is what Narendra Modi did in US, and hence his brand image has seen a fantastic surge in the last few days.