What are Brand Development Strategies?
Brand development strategies are the key elements that define your brand's purpose, values, and personality. Brand development involves a combination of market research, advertising, product design, and customer service, all of which serve to create an overall image that reflects the company's goals and objectives.
Branding is an essential part of business growth as it helps businesses stand out from their competitors and build a loyal customer base. They help businesses create an identity that resonates with their target audience and promotes the brand's message.
Companies use these strategies to connect with customers, establish trust, and create a consistent look and feel across various mediums like digital platforms, print materials, marketing campaigns, etc. Brand strategies are an important part of any company's long-term success.
Brand development is defined as the process of building and maintaining a successful brand. A brand is not simply a logo–it's the gut feeling customers get when they see or think your company name. Good branding instills loyalty and sets you apart from competitors by having a consistent look, feel, and message whenever someone encounters your business.
If you want your business to succeed, shelling out time and resources for brand strategy is key. This will help your company appear unique compared to others in the same industry and create a group of customers who are passionate about what you do.
Why do Businesses need a Brand Development Strategy?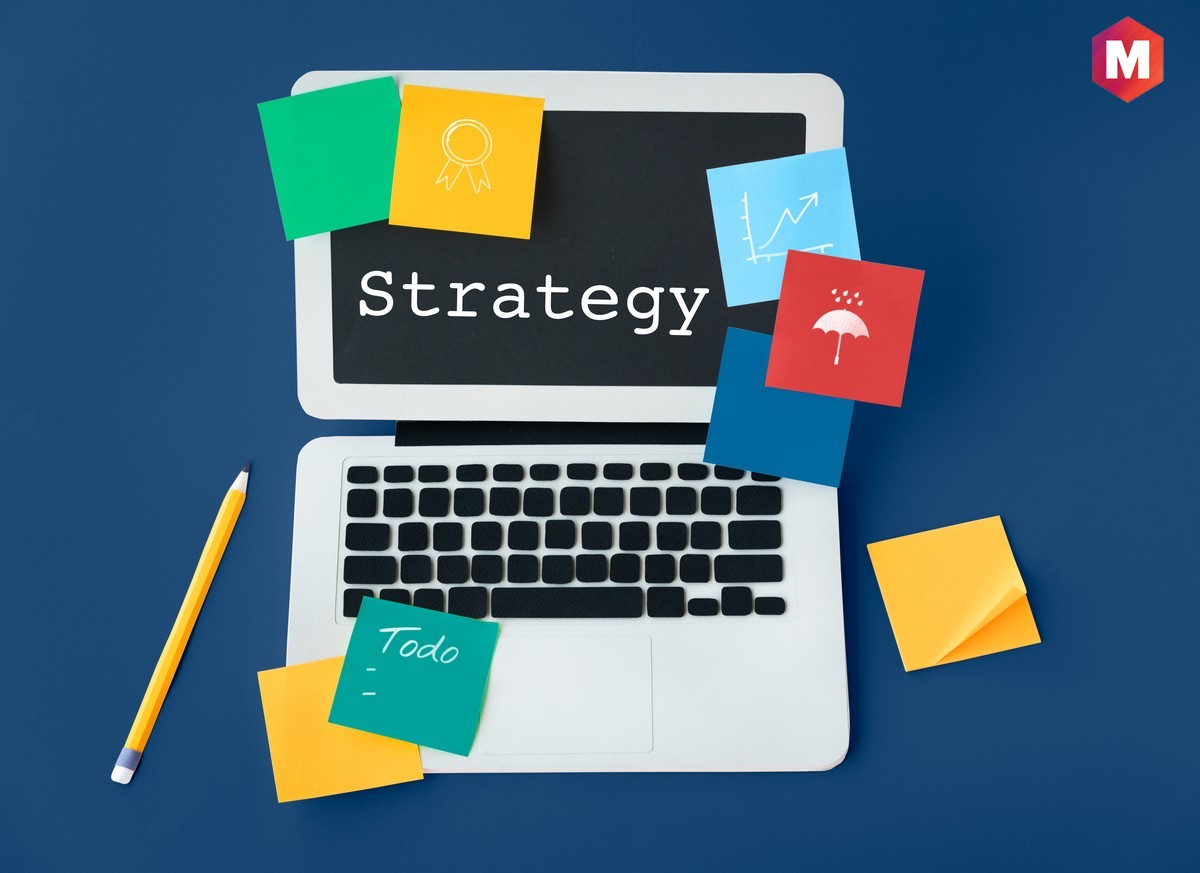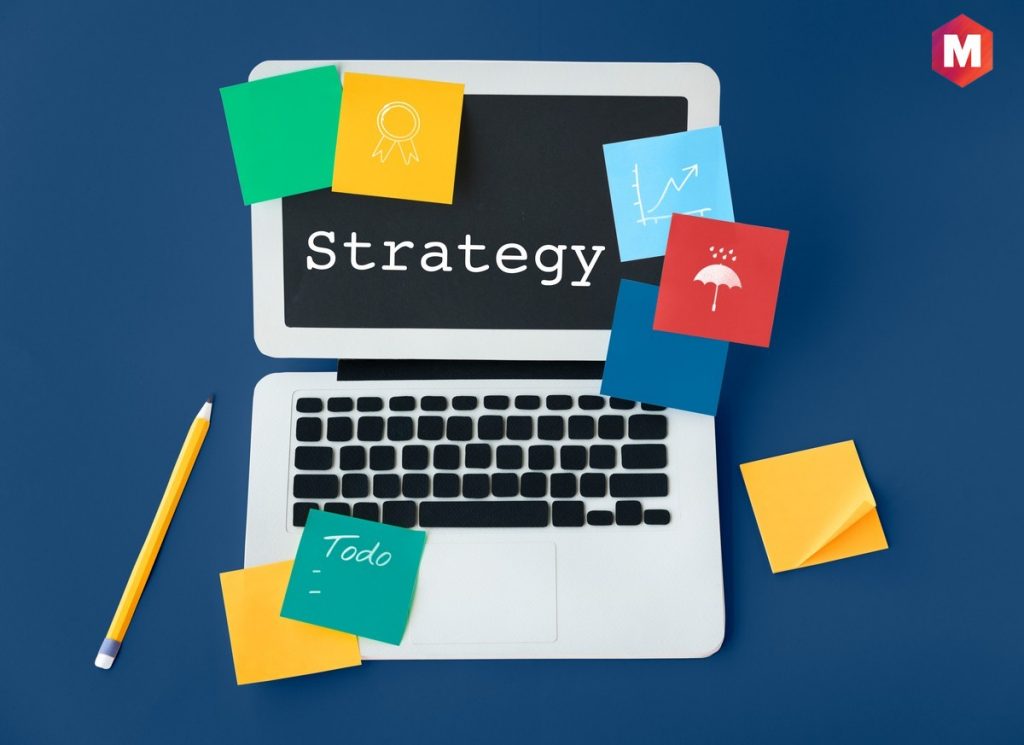 They help companies create a unified message and ensure consistency across every aspect of their business, from product design to advertising and customer service. With their help, an existing brand as well as a new brand can create an identity and build customer trust, attract more customers, and ultimately increase sales.
The same product category but different target audiences can also influence what kind of Brand Development Strategy you should employ. Different target audiences may have different needs, wants, and interests so it's important to identify these when planning your Brand Development Strategy.
For example, if you're targeting millennials, you may want to focus on creating an online presence that is designed to attract their attention. On the other hand, if you're targeting a more mature audience, your Brand Development Strategy should focus on creating a strong offline presence as well to build trust and credibility.
Some of the reasons behind using such strategies are
1. Brand Recognition
These strategies help businesses make a lasting impression on potential customers. Brand recognition helps customers remember and identify the company quickly, making it easier for customers to trust the company and purchase its products.
2. Brand Loyalty
They can also help businesses create loyal customers who are passionate about their brand. Brand loyalty helps businesses build a strong customer base and increase sales.
3. Brand Consistency
Their effective implementation will also ensure that customers get the same message and experience no matter where they interact with the brand. Brand consistency helps businesses stand out from their competitors and build trust.
4. Price Increase
Such strategies help businesses increase their prices without sacrificing customer loyalty. This allows them to generate more revenue and reinvest in their business.
5. Focussed Employees
They will let you create an environment where employees feel invested in the company's success and are focused on producing results that benefit both the company and its customers.
6. Optimized Market Share
They enable companies to optimize the price of their products and services to capture more market share. Using a development brand strategy not only optimizes presence in an existing market but also spreads in a new market.
7. Better Customer Retention
Companies using such strategies can create an experience that encourages customers to stay loyal, resulting in increased customer satisfaction and retention rate.
8. Easy Launching of New Products
They can make it easier for companies to launch new products and services without worrying about customer confusion or lack of trust. Businesses can use the existing brand name to channel brand extension with a development business strategy.
9. Better Credibility
These branding strategies also help businesses to increase their credibility in the marketplace and build relationships with customers, partners, and other stakeholders.
These are some of the reasons why businesses need to invest in a business strategy that is based on brand development. Branding is a powerful tool for any business, regardless of size or industry.
Investing in a brand development strategy can be the difference between success and failure for any business.
9 Steps in Brand Development Strategy
Research: Start by researching the target audience and the competitive landscape to understand customer needs, preferences, and trends in the industry. This will help you create a brand development strategy that your customers can connect with.
Brand positioning: Next, determine what makes your company unique and how to position it in the market. Brand positioning helps businesses stand out from their competitors and create a narrative that resonates with customers.
Brand identity: Developing a strong brand identity is essential for any business. Brand identity includes the logo, colors, font, tagline, etc., and helps customers recognize the company quickly.
Brand messaging: Creating strong brand messaging is essential for any business. Brand messaging should be consistent across all mediums and help customers understand the company's mission, values, and offerings.
Brand promotion: Promotion is an important part of any branding strategy. Brand promotion helps businesses reach more customers, establish trust, and create a positive brand image.
Developing content marketing strategy: Content is an important part of any brand development strategy. Content marketing helps businesses build relationships with customers, create a strong presence in the market, and increase sales.
Developing your website: Developing a website is essential for any business in today's digital world. A well-designed website helps businesses reach more customers and create a strong online presence.
Creating a marketing toolkit: A marketing toolkit helps businesses create a unified message and ensure consistency across all mediums. This includes tools like templates, social media accounts, email campaigns, etc.
Analyzing performance: Analyzing performance is essential for any brand development strategy. This helps businesses understand how their strategies are performing and make adjustments as needed.
These are some of the key steps to creating a successful brand development strategy.
Let's now have a look at some of the most effective brand strategies that successful brands use around the world-
Top Brand Development Strategies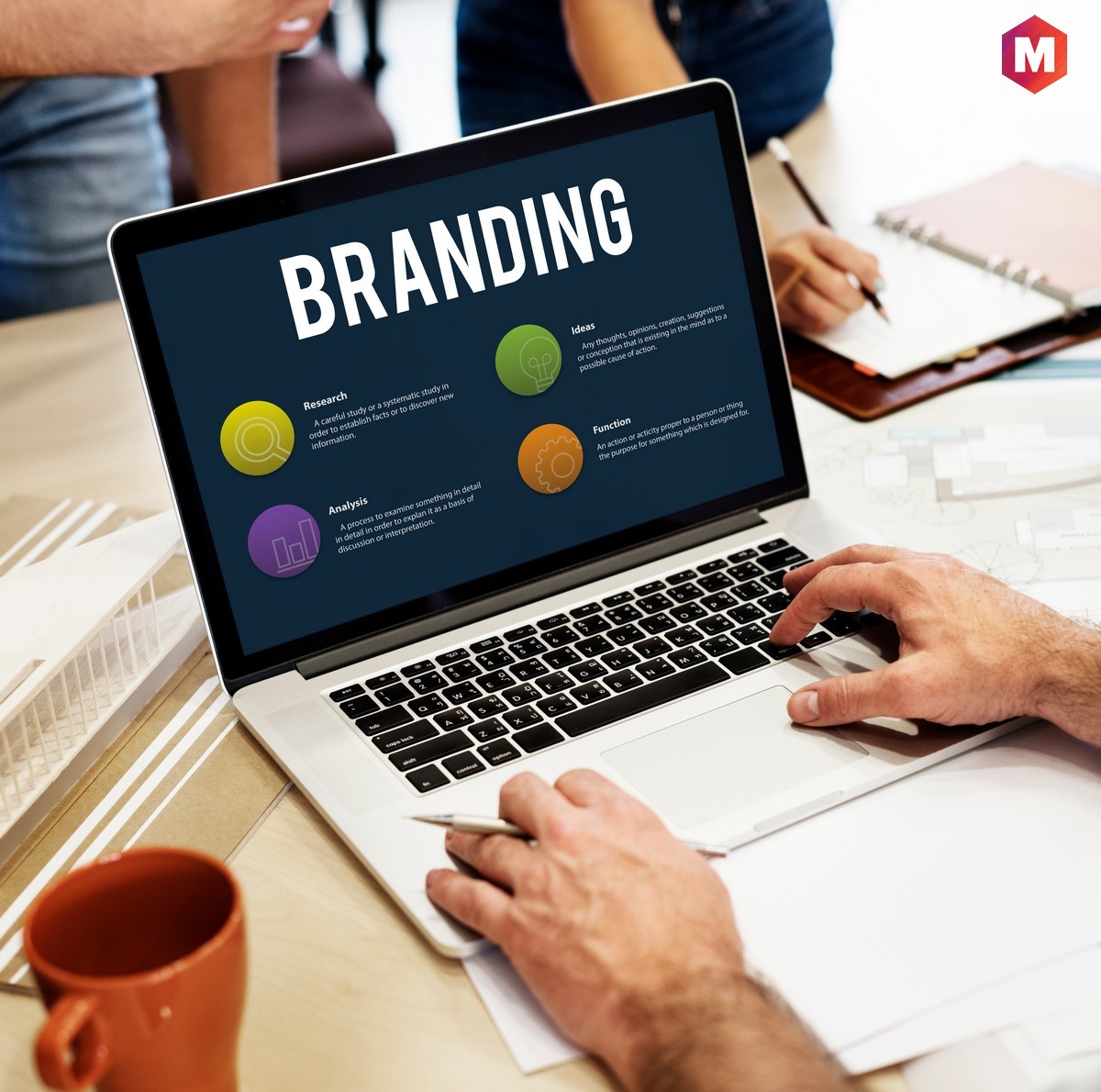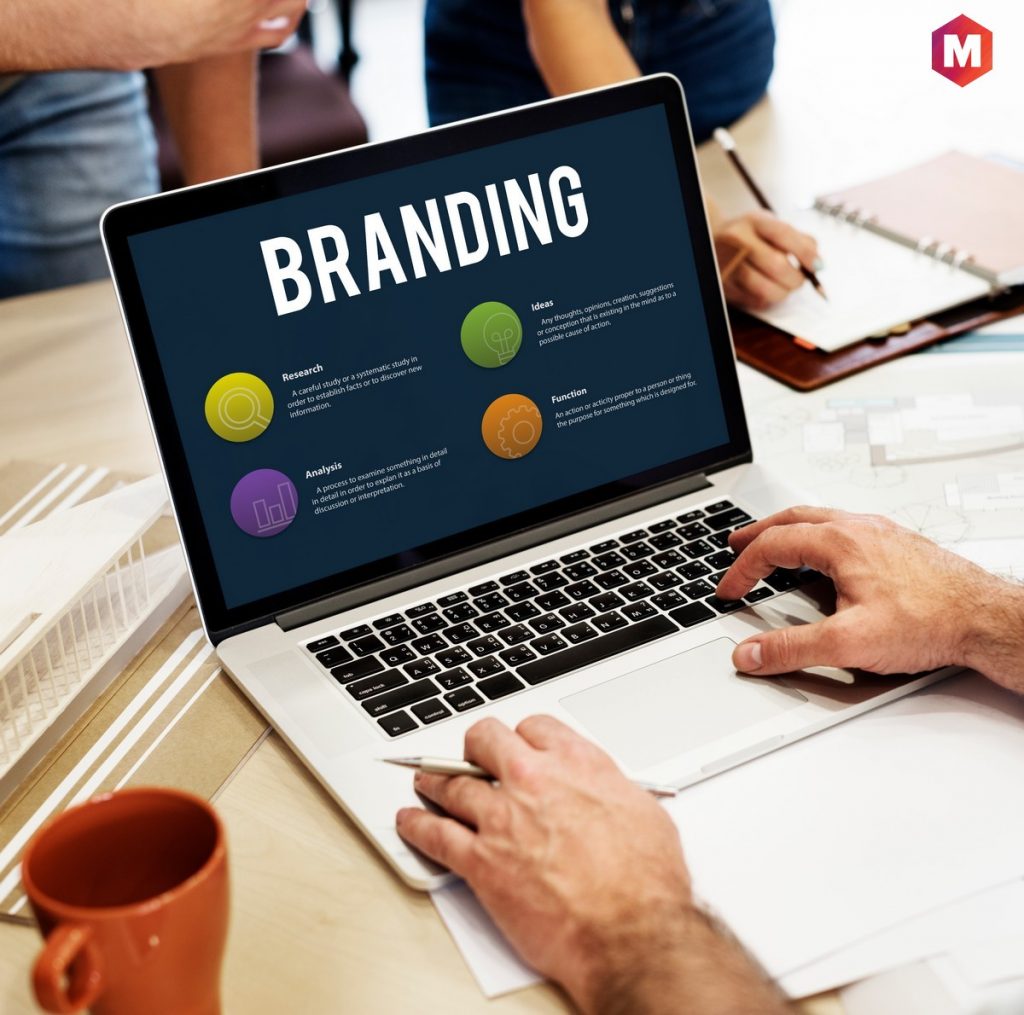 1. Branded House Strategy
Branding is a powerful tool for any business, and the "branded house" strategy is one of the most effective brand development strategies. This approach focuses on creating a unified message that resonates with customers and builds trust in the company's products or services. For example, Apple has a unified brand identity and message across all products, services, and marketing campaigns.
2. House of Brands Strategy
This approach involves creating separate identities or sub-brands for each product or service offered by the company. For example, Coca-Cola owns and markets several different beverage brands, such as Fanta and Sprite.
3. Fighter Brand Strategy
It refers to creating multiple brands or sub-brands to compete with competitors in the market. For example, Ford owns several different car brands including Lincoln, Mercury, and Ford.
4. Competitive Multi-Brand Strategy
This method includes developing several unique brands or sub-brands to bid against each other and lure in consumers. For example, Nike owns several different sports brands such as Jordan Brand and Converse.
5. Brand Families, or "Umbrella Branding"
This strategy involves creating multiple brands under an umbrella brand. For example, Samsung owns several different electronics brands such as Galaxy and Gear.
6. Attitude Branding and Iconic Brands
Attitude Branding focuses on creating an emotional connection with customers. The focus is on developing an iconic brand that people can identify with, such as Nike and Apple.
7. Component Branding
This strategy involves creating separate brands for each component of a product. For example, Sony owns several different brands for its electronics products such as Bravia, Xbox, and PlayStation.
8. Private-Label or Store Branding
This approach involves creating different brands for products that are sold in stores. For example, Target owns several store brands such as Up & Up and Threshold.
9. No-Brand Branding
This strategy involves creating simple, unbranded products that customers can easily identify. For example, Amazon Basics offers a range of simple and affordable products such as batteries, cables, and office supplies.
10. Personal and Organizational Brands
This method involves creating brands for individuals and organizations. For example, Oprah Winfrey and the United Nations have both built successful brands.
11. Crowd-Sourced Branding
This approach involves leveraging the power of the crowd to create a brand. For example, Kickstarter has helped to launch many successful brands and products.
12. Place Branding and Nation Branding
This strategy involves creating a brand identity for a place or a nation. For example, Brand Australia is a popular brand that promotes the unique culture and lifestyle of the country.
13. Co-Branding
This approach involves creating a brand by combining two or more brands. For example, McDonald's has recently partnered with Starbucks to create McCafé.
14. Brand Licensing
This method involves renting out a brand to another company or organization for promotional activities. For example, Disney licenses its brand to a variety of companies such as Hasbro, Mattel, and Lego.
15. Line Extensions and Brand Extensions
This strategy involves creating additional products or services under the same brand. For example, Johnson & Johnson has created a line of baby products under its popular Brand name.
16. Individual Branding
This approach involves creating a personalized brand identity for a specific product of a parent brand. For example, Nike has created individual Brand identities for its Air Max and Jordan Brand product lines.
17. Multiple brand strategy
This strategy involves creating multiple brands that are targeted at different markets. For example, a popular sportswear brand may have its main collection for the general public, and then it might have a separate line of clothing specifically designed for athletes. The goal is to cater to different customer needs and create an individualized experience for each group of customers.
Conclusion
Ultimately, brand development strategies are essential for any business, regardless of size. Brand equity is an intangible asset that should be leveraged to maximize the effectiveness of a company's overall business strategy and marketing efforts. Effective brand development alleviates this process for a brand.
Brand-building activities such as developing a strong brand name, creating marketing materials with consistent messaging, and creating value for the brand in the eyes of current and potential customers can all contribute to a positive brand experience.
When multiple brands under the same corporate ownership are used, it is important to ensure that the brand name is easily recognizable and associated with positive feelings. The brand value should be maintained through consistent marketing efforts, even when different brands are marketed.
By investing in the right brand development strategies, companies can create a powerful and memorable brand to optimize ROI and build long-term customer relationships.
Liked this post? Check out the complete series on Branding