There are two financial benefits which a firm can offer for customer retention. First would be frequency programs (FP) and the other is club marketing program.
Frequency programs (FPs) – The frequency programs are in essence awards given to a customer who buy regularly and in substantial amount. The frequency program works on the 80-20 model wherein it believes that 80% of the business will be driven by 20% of repeat customers. American airlines was one of the first companies to introduce frequency program wherein it gave free mileage credits to its customers. It was soon followed by Marriott which started its honored guest program. Credit card companies too were soon to adopt this function and started offering points on card usage.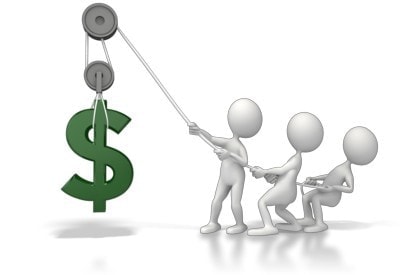 Data suggests that the first company to introduce frequency programs benefits the most. However once competitors start copying the strategy, frequency programs can become a burden as you have to increase your offerings. This also opens room for creativity and therefore there are airlines nowadays who offer different kinds of loyalty programs based on the customers flying habits thereby customizing the program altogether.
Club Membership – Another financial benefit which can be given is when customers are offered to become a part of a club exclusive to the brand. Club memberships can be of the open type wherein anyone who buys a product or a service can be given entry or it can be the exclusive types wherein either there is a criteria for entering the club or you have to make a payment to be a part of that club.
Although the open type is useful to retain large number of customers as well as to attract competition customers, the closed type and exclusive clubs attract and retain customers for a longer time. Some of the highly successful clubs include the Apple owners club which is comprised of around 600 small as well as large groups. Similarly the Harley owners group (H.O.G) has over a million customers and is one of the best known examples of product memberships.
Thus both frequency programs and club memberships play an important part in retaining customers and are excellent financial tools for the organization.
Liked this post? Check out the complete series on Customer Management