L'Oréal the personal and beauty care French company was founded by Eugène Schueller in the year 1909. The company with so many brands in its portfolio has become World's largest cosmetic company concentrating primarily on product categories such as Skincare, Cosmetics, Make-up, Haircare & perfume.
The company have invested more than $1000 million in research & developments and have filed 498 patents in the year 2017. In the year 2017, it sold its "The Body Shop" brand business to Natura Cosméticos for $1.2 billion.
Segmentation, targeting, positioning in the Marketing strategy of L'Oréal –
L'Oréal has segmented the market based on the demographic factors such as L'Oréal LUXE for upper middle and upper-class customers who wear beauty as their identification, Dark & Lovely for African women's, professional products for customers offerings/ enhancing the looks of individual customers.
For targeting differently segmented of customers with its 34 brands in several product categories, it has devised differentiation strategy to target middle, upper middle and upper-income class customers majority of who are working professionals and are those who want to flaunt their personas.
The brand has positioned itself as most ethical cosmetics and beauty Care Company focusing on Universalisation i.e respecting the differences in cultures, desires, and aspirations of the internal & external stakeholders.
Marketing mix – Here is the Marketing mix of L'Oreal.
SWOT analysis – Here is the SWOT analysis of L'Oreal.
Mission- "To enables all individuals to express their personalities, gain self-confidence and open up to others."
Vision- "To win over another one billion consumers around the world by creating the cosmetic products that meet the infinite diversity of their beauty needs and desires"
Tagline-"Because I'm Worth It"
Competitive advantage in the Marketing strategy of L'Oréal –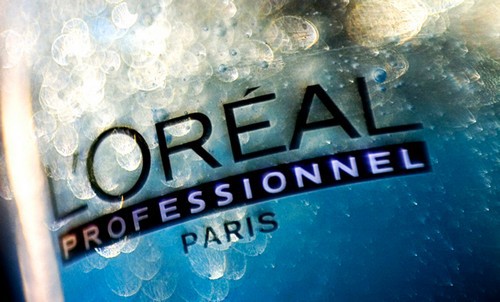 1.Diversity in the company:
The Company has always believed in diversity and Universalisation operating with 34 brands with the workforce of 89300 from 158 nationalities supporting the company in more than 150 countries globally.
2. Strong Brand Portfolio:
The Company has the extensive brand portfolio like consumer products: Loreal Paris, Garnier, Maybelline, NYX, Nicely, Dark & Lovely, Essie, & MG.L'Oréal LUXE: Lancome, Yves Saint Laurent, Giorgio Armani, Kiehl's, Urban decay, Biotherm, it cosmetics, Ralph Lauren, Diesel, etc. Professional products: L'Oréal professional, Redken, Matrix, Decleor, Pureology and Kerastase.
Active Cosmetics: La-Roche-Posay, Vichy, Skin Ceuticals, CeraVe, and Roger & Gallet.
BCG Matrix in the Marketing strategy of L'Oréal –
The Company operates globally in four strategic business units (SBU) namely Consumer goods, L'Oréal Luxe, Professional Products, and Active Cosmetics.
The professional product division generated revenue of $4007 million with negative growth rate 0f 1.4 % corresponding to the 2016 year. While consumer products, L'Oréal Luxe and Active cosmetics business segments contributed revenue of $14494 million, $10132 million, and $2870 million with a growth rate of 1%, 100.6% and 11,9% corresponding to 2016 respectively.
Out of these businesses due to stagnant and competition from a large number of companies, Professional products segment is the question mark in the BCG matrix whereas rest business stars in the BCG matrix.
Distribution strategy in the Marketing strategy of L'Oréal –
It has been distributing its products through the traditional medium like wholesalers, Retailers, Pops & Mom stores, and e-commerce websites.
E-commerce websites have played a pivotal role in the distribution as through this channel company has witnessed sales growth of 34% in the year 2017 vis-a-vis 2016. Its online sales accounted to $2.5 billion in the year 2017. Additionally, through Travel Retail channel i.e. duty-free stores on Airports, it has observed sales growth of 19% (In 2017).
The brand has been continuously focusing on New Markets (40.5% sales in which Asia-Pacific contributes 23.6%) other than Western Europe (31.2% sales) and North America (28.3%).
Brand equity in the Marketing strategy of L'Oréal –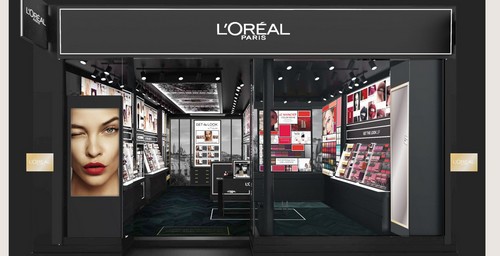 L'Oréal group has been ranked 133nd in the Forbes list of Top multinational performers and 379th in the Fortune 500 magazine list. The company has been continuously been in Fortune 500 list for 23 years. The company has been valued at $107.5 billion on the basis of Market Capitalization method (as of May 2017).
Innovations in beauty care & cosmetics have helped the company to bag many awards and accolades over the years such as World's most ethical company award by Ethisphere Institute, Pan European awards etc.
Competitive analysis in the Marketing strategy of L'Oréal –
The Company has been taking several strategies such as upskilling its team, increasing tech e-commerce visibility, partnering with start-ups such as Station F, Partech Ventures, Founders factory to be ahead of its peers.
The obsession of the customer to have superior quality products, rising urbanizations and growing interest in social acceptance are some of the factors L'Oréal play on in the market. It competes with companies such as Revlon, Lakme, Proctor & Gamble, and Unilever etc.
Market analysis in the Marketing strategy of L'Oréal –
The market is divided on the basis of products offered by the company like makeup, skincare, Haircare, fragrances.
There is an increased demand of the product offered by the company in the Asia-pacific region (12%) sales growth and the brand has further strengthened its makeup & skincare category through product development and product line extension strategies.
Customer analysis in the Marketing strategy of L'Oréal –
With its different business segments, L'Oréal serves the businesses as well s the retail/ individual customers.
In business segment, its customers are the Salons, Beauty parlors, SPAs and recreational outlets who serve the end customers with the flagship products of the brand L'Oréal.
In Retail segment, its targets the young, upper middle income and upper social class customers in the age group of 20-45 years who believe to buy best cosmetic products which have no harmful side effects.
Liked this post? Check out the complete series on Strategies