Giorgio Armani S.P.A is an Italian fashion house which designs, manufactures and markets branded clothes and has extended its product line to shoes, watches, jewellery etc. Giorgio Armani has been looked upon as an aspirational brand as it has the most expensive products in various categories. It has been growing at about 3-5 % in the previous 5 years and earned a revenue of 2.53 billion Euro.
Strengths in the SWOT Analysis of GIORGIO ARMANI :
Brand Value: Giorgio Armani is considered to be the topmost brand in the fashion Industry. It has been part of the Forbes list of most powerful brands from the last 5 years. The Armani name has become the most prestigious name in the industry.
Giorgio Armani: Giorgio Armani, the founder and owner has a net worth of $7.1 billion and is ranked 196 on the Forbes list of top 200 billionaires in the world. He has been leading the command of the company from its foundation and has been instrumental in the success of Armani as a brand.
Hand Stitched Clothing: Giorgio Armani is popular for hand stitched clothing. Apart from machine stitching, it has a made to measure line of apparels which are hand stitched according to the measured size of the customer
Designs – A fashion brand does not become popular unless and until it actually has some great and unique designs up its sleeves. And that is what Giorgio Armani full of – Quality designers who are hand selected from the best design schools across the world. The dresses, the stitches and the overall look and design as well as finishing of each Giorgio Armani outfit is unique and beautiful. You should look at some of the interiors of automobile brands done by Armani or their travel bags. The designs are absolutely fantastic.
Innovating marketing – Giorgio Armani is known for his innovating marketing tactics. We all know that models are supposed to be stick thin but the trend was actually started by Giorgio Armani, who banned any model with an even moderate Body mass index. He loved zero figures and only hired them for showcasing the clothes. Besides this, the Armani brand was the first one to display a fashion show live on the internet to the worldwide audience thereby making it a grand event.
Strong tie ups – Giorgio Armani has massive tie ups across the celebrity as well as the corporate world. There are many premium automobile brands which hire Giorgio armani for their interior decor thereby giving the automobiles an ultra premim look. Similarly, he is known to be the designer whom celibrities like Lady GAGA and others go to and revere in his costumes. There are whole sports teams for whome Giorgio Armani has designed clothing. Such tie ups with strong brands ensures the glitz and glamour of Giorgio Armani.
Brand experience – The measure of a brand's positive experience is what people say after they have stepped out of the store. A study carried out the influence of the brand Giorgio Armani and how influential they though the brand was. Here's their response.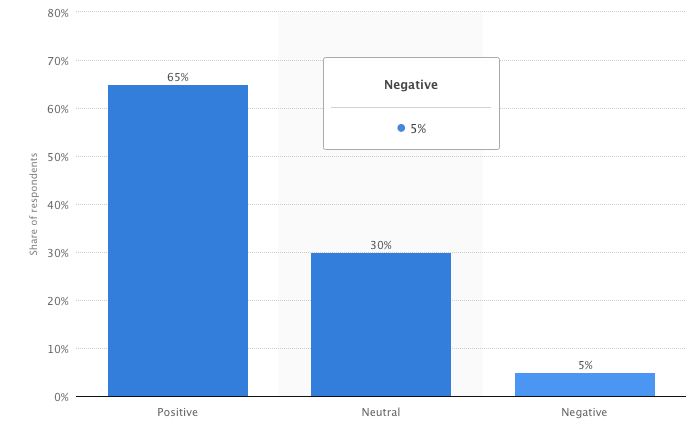 Weaknesses in the SWOT Analysis of GIORGIO ARMANI :
PETA Controversy: Giorgio Armani was criticised by PETA for using animal fur in its clothing line. This created an uproar in animal lovers and a bad impression about the brand. The controversy lasted for about 7-8 years after which Armani reneged on a promise to stop using animal fur in any of its products.
Limited Global Presence: Giorgio Armani has a limited presence globally in only about 36 countries whereas some of its competitors like Dolce & Gabbana, Christian Dior etc. are sold over 50 countries.
Higher Price: Armani products are priced higher and thus it caters exclusively to the top of the pyramid. It loses out onto many customers due to the high pricing.
Lack of Scaling opportunities – With the ultra niche segment that Giorgio Armani has chosen, there is a lack of scaling opportunities and therefore the brand will always be a niche brand meant for the ultra chic crowd. Naturally, this affects the year on year growth patterns of the brand.
Opportunities in the SWOT Analysis of GIORGIO ARMANI :
Expanding their market: Armani should consider expanding its target market to enhance customer base and hence customer loyalty. This will also mean decreasing the price and producing in high volumes.
Innovative Products: The young and creative staff of Giorgio Armani should innovate into newer designs and promote the products using digital media.
Global Expansion: Armani should look forward to expanding globally especially to the emerging nations considering the increasing disposable incomes of people from the emerging nations.
More tie ups – There is always scope to tie up with more corporates and more and more celebrities because it is an ever growing sector and that is where the maximum business will come for Giorgio Armani.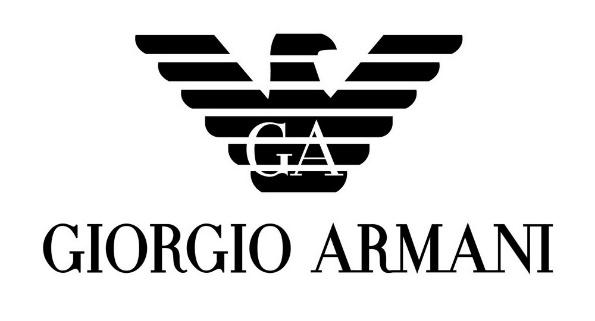 Threats in the SWOT Analysis of GIORGIO ARMANI :
Lower customer base: Since Armani is catering to a very premium market, it has a small customer and hence customer loyalty from these customers is a necessity or Armani to be profitable.
Brand Duplicity: Brand duplicity has been a threat to the industry and stricter norms are required to stop the illegal practice which affects the sales as well as the brand value of Armani.
Liked this post? Check out the complete series on SWOT