WP engine or WordPress engine is an innovative digital platform that is widely recognized for its services as a WordPress host. It is restricted only to WordPress based websites.
WP Engine provides managed WordPress hosting services to various brands to help them create a remarkable sight on the blogging platform to attract a wider audience towards them.
By making WordPress its primary focus, the digital platform can systematize the process of running a website.
WP Engine, the widely known blogging, and web hosting platform were founded on 1st March 2010 by three people, namely Ben Metcalfe, Cullen Wilson, and Jason Cohen. The head office of the digital company lies in Austin, Texas, USA.
Overview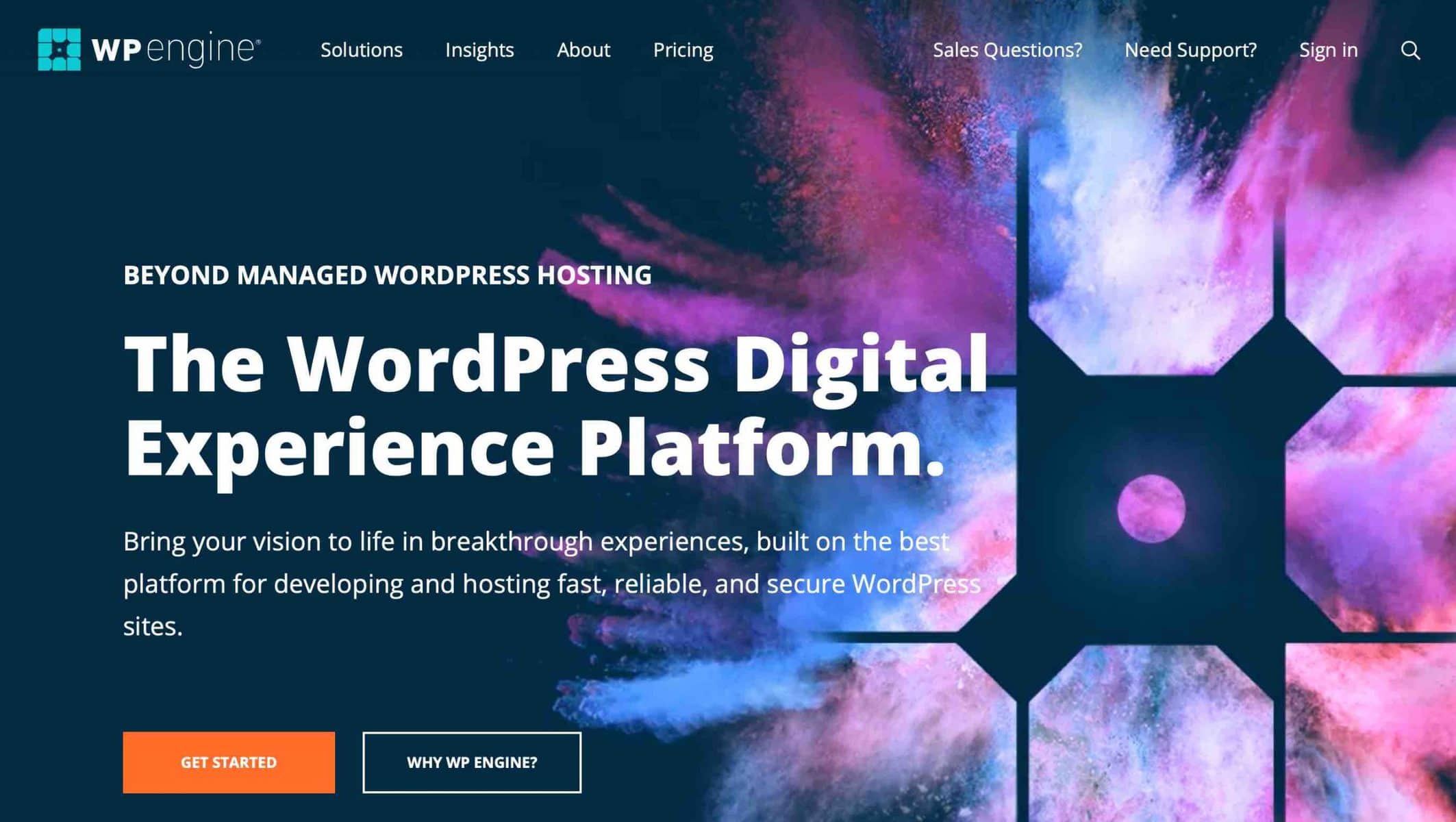 WP Engine is a first-rate WordPress Digital Experience Platform that is highly efficient in offering the best WordPress hosting and developer experience.
WP Engine has undergone extensive optimization and improvisation in the last few years to cater to all the needs of the clients as a WordPress hosting platform.
There are various updates and new features introduced, which makes it one of the leading and remarkable hosting websites in the market. Some of the notable features are listed below-
1. Ease of using WP Engine
WP Engine is convenient for its customers to use. WP Engine customers do not have to fret over the newly introduced updates, plugins, and installations for WordPress.
The hosting platform provides a one-click facility for companies after creating a website on WordPress through WP Engine.
Extensive technical support, as well as the one-click facility, provides an ample amount of time for the businesses to develop and optimize their website to attract a wider audience.
2. Structure of WP Engine
WP Engine is one of the most useful digital hosting platforms, especially for high-end brands and well-established companies. The platform implements front-end technologies that help the clients to run their website at a faster rate in comparison to other hosting platforms.
The structure of the WP Engine is created in such a way to fulfil all the requirements as a WordPress hosting platform.
It contains an extremely scalable caching system called CDN or Content Delivery Network, as well as an efficient security and backing system to safeguard the websites of its clients.
3. CDN or Content Delivery Network
CDN is a software application that is included in all the plans that WP Engine offers to its clients. A CDN enables your website content to be cached by numerous proxy servers across the globe.
When someone visits your WordPress website, they get to see the content that is cached by the CDN application. It helps to speed up the loading time of your website even when the person's server lies far away from the hosting server.
WP Engine Solutions
By choosing WP Engine, you will be able to access six critical solutions that will adeptly assist you in your online experiences. Let us discuss those six solutions that are the key reasons behind the success of WP Engine-
1) WP Engine Agency Solutions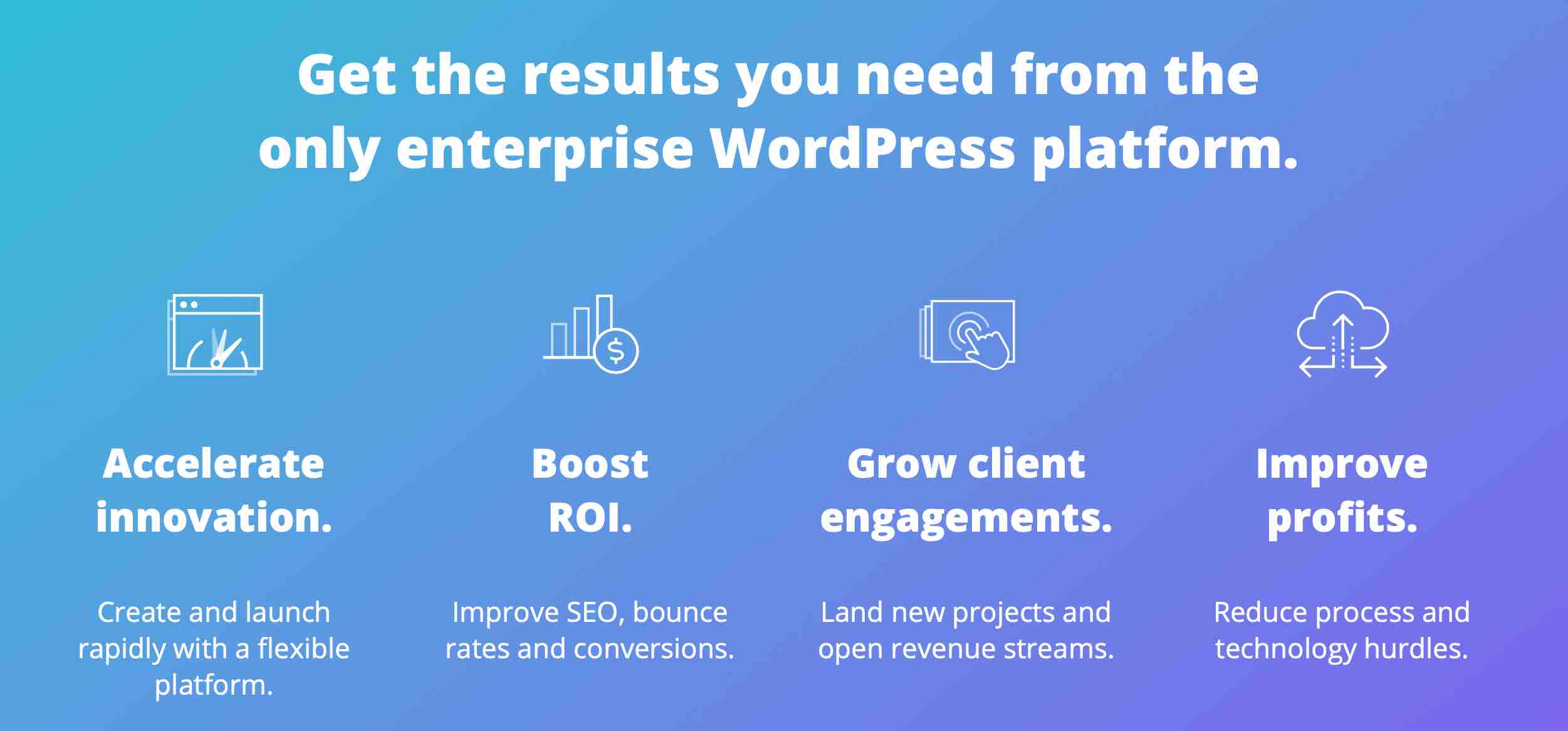 WP Engine Agency Solutions are quite useful in ensuring personalized and engaging digital experiences for your agency.
In case you want to optimize your enterprise WordPress platform, you will get an ample amount of solutions from WP Engine for accelerating innovation, boosting ROI, growing client engagements, and improving profits.
Some of the key highlights that have been playing critical reasons behind the growing user base of WP Engine are-
Partner program for agencies to support their business goals
Association with Amazon Web Services and Google Cloud Platform to provide you enterprise-grade solutions for ensuring fast, safe and scalable experience
WP Engine optimizes AWS and GCP as per your specific needs
With WP Engine, it will be assured that your hosting is accurately configured based upon your business needs
Effective management of WordPress patches and updates are done by WP Engine
Inclusion of features like Dev, Prod Environments, Stage, SSH Gateway and Git and SFTP connections along with the technical onboarding and launch readiness assessments make WP Engine one of the best-managed WordPress hosting for businesses
2) WP Engine Enterprise Solutions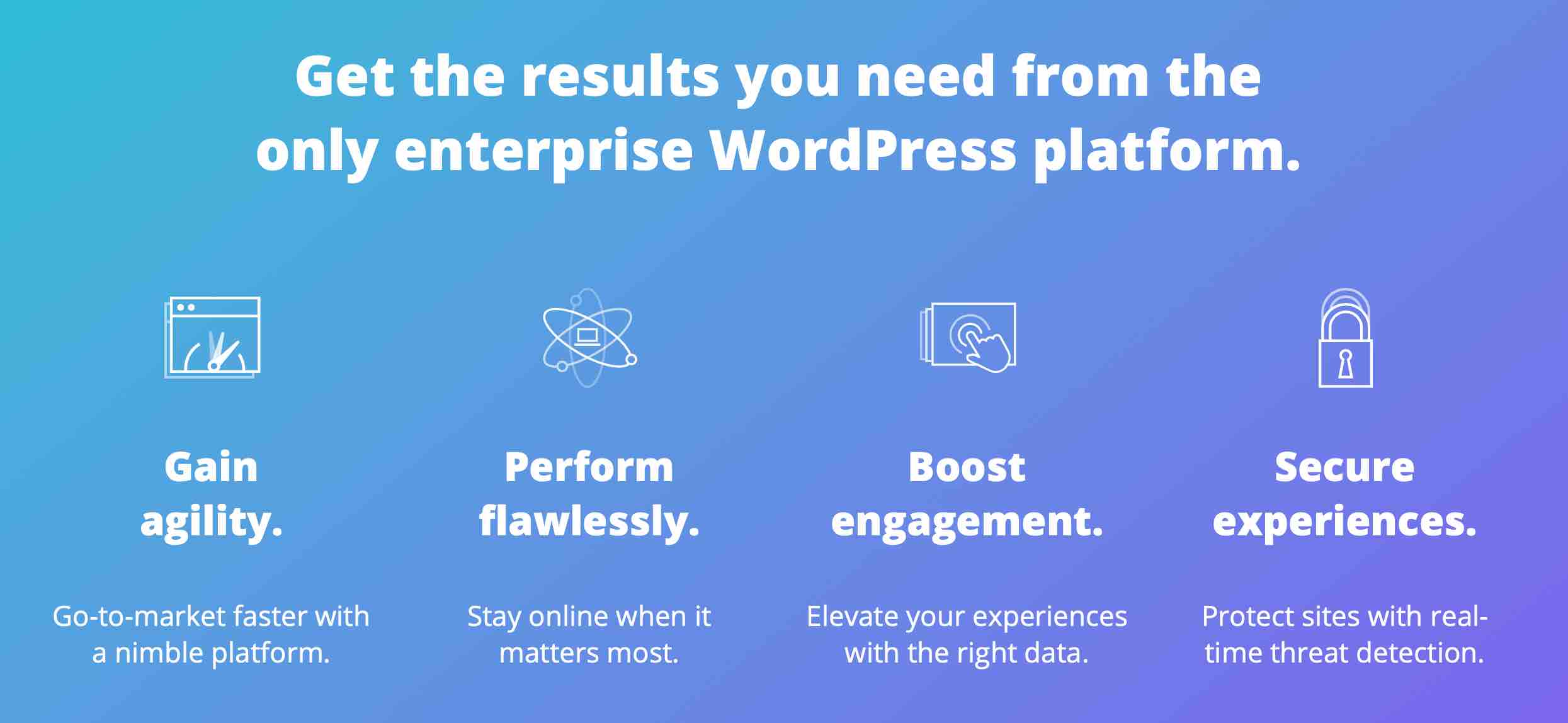 Opting for Enterprise WordPress solutions from WP Engine enables your site to gain visibility, boost engagement, perform accurately, and secure all the experiences.
Enterprise users will also be benefitted in accelerating their development process. One big plus of WP Engine Enterprise Solution is its ability to let you customize CMS as per your specific requirements.
It also comprises tools and features like Stage, Dev and Prod Environments, Git Integration, SSH Gateway, and so on. So, all in all, your site will be handed over to WordPress experts. The inclusion of AWS and GCP is also a big booster here.
You will also be able to publish new content and update creative assets without being dependent upon development resources.
3) WP Engine SMB Solutions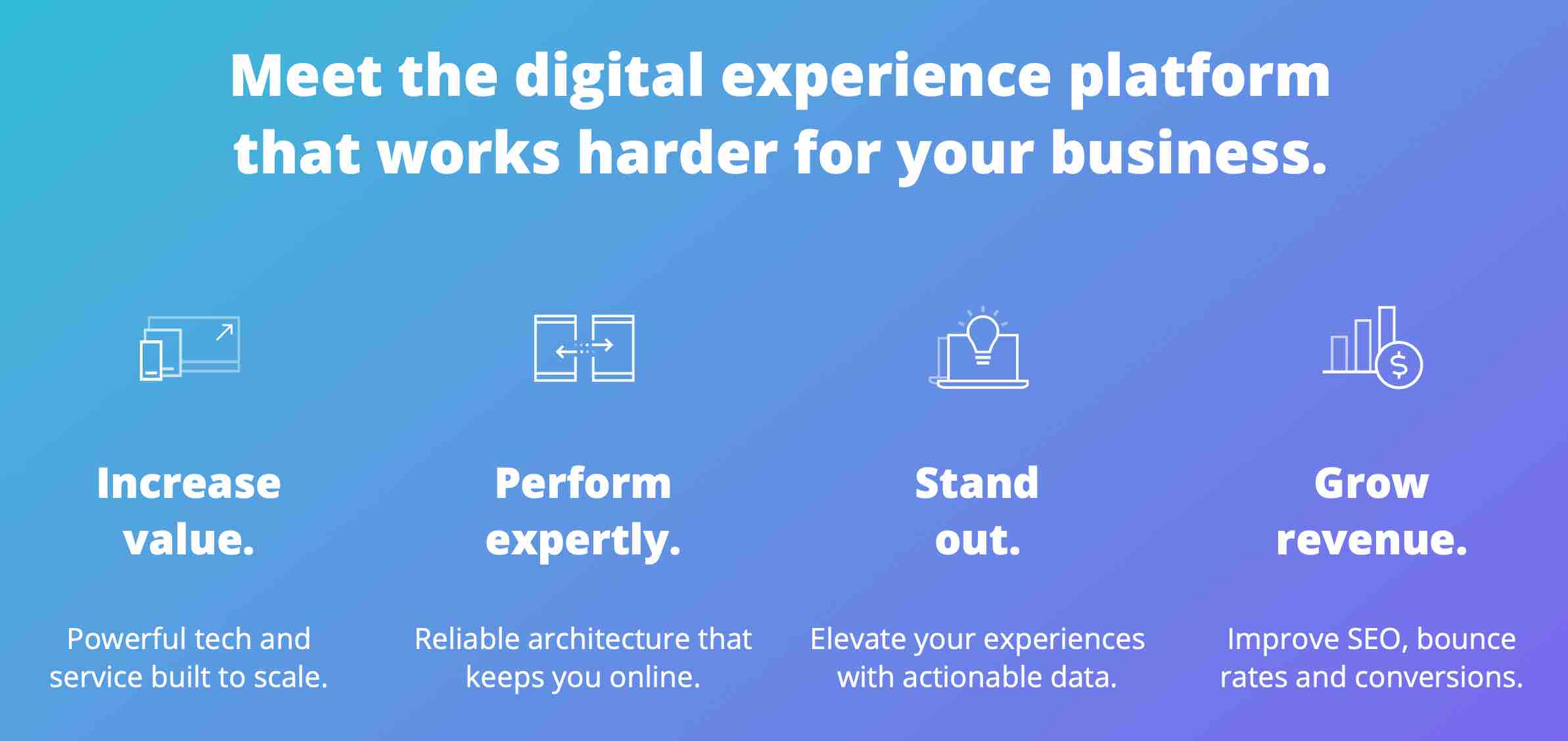 Do you know what the biggest compliment WP Engine Team receives is?
The satisfied customer base of WP Engine says that with WP Engine SMB Solutions, they have an army of WordPress experts at their disposal.
Frankly speaking, WP Engine is for sure well adept in knowing the right ways to optimize WordPress, and it is just unbeatable in ensuring this for its users.
WP Engine SMB solutions are available for companies of all sizes, and it offers you a wide variety of options for finding a solution that is best suited for your business.
You will get 24/7/365 support with WP Engine, plus you will let WordPress experts manage and channelize your business with top-level features such as-
Real-Time Security Threat Detection
Inclusion of EverCache proprietary caching technology
Global CDN
Management of WordPress Patches and updates
Cost-effective and enterprise-level solutions are going to be more convenient for you, thanks to the inclusion of AWS and GCP in WP Engine SMB solutions.
It lets you have the best ecosystem of theme providers, agencies, and developers that will enable you to ensure optimized and personalized online experiences for ensuring your business growth.
4) WP Engine Marketer Solution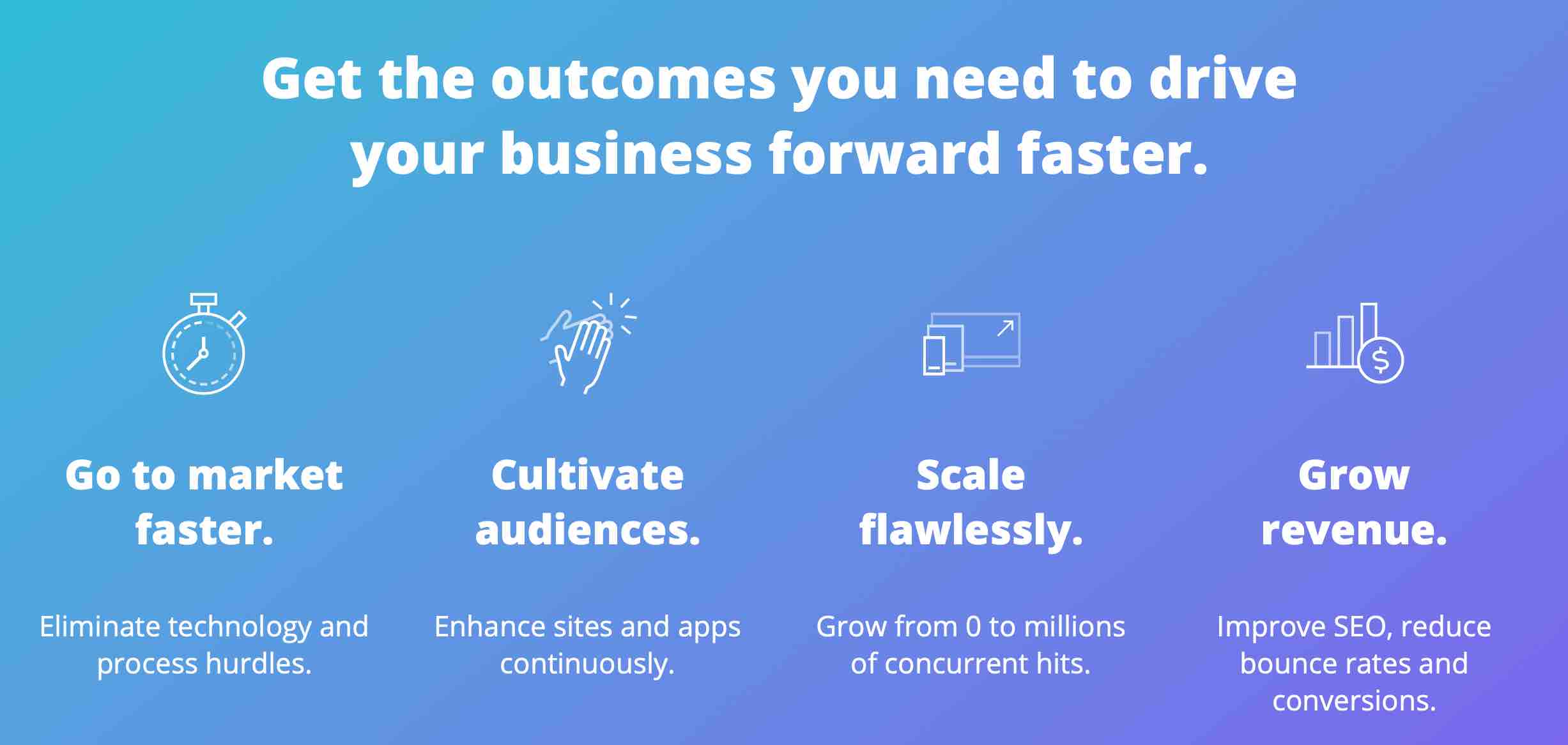 WP Engine is one unique managed hosting platform that also offers highly customized marketing services on the web so that you can have the control of your marketing endeavors in your hand.
In the digital world, it is crucial that you drive your business towards success in much speedier fashion, and WP Engine Marketer Solution is ensuring this like a pro.
It removes all the hurdles and widens your reach in front of your target audiences by cultivating them as per your business needs.
Another useful feature that I consider essential to mention here is its ability to grow from 0 to millions of concurrent hits. Choosing this one is going to be highly result-driven in boosting SEO, conversions, and reducing bounce rates.
The features mentioned above and tools that assist your development team are also comprised in this solution. It also offers the most convenient means of publishing your creative content on the web.
It includes a Geo-Target feature that will let you personalize the content of your site based upon the locations of your target audiences.
WP Engine Marketer solution comes up with a Performance Intelligence suite of analytics products that provide you valuable insights on the front-end, content, and back-end of your site.
By using this, you will be able to improve the online marketing experience of your website in a more conversion-oriented manner.
5) WP Engine Developer Solution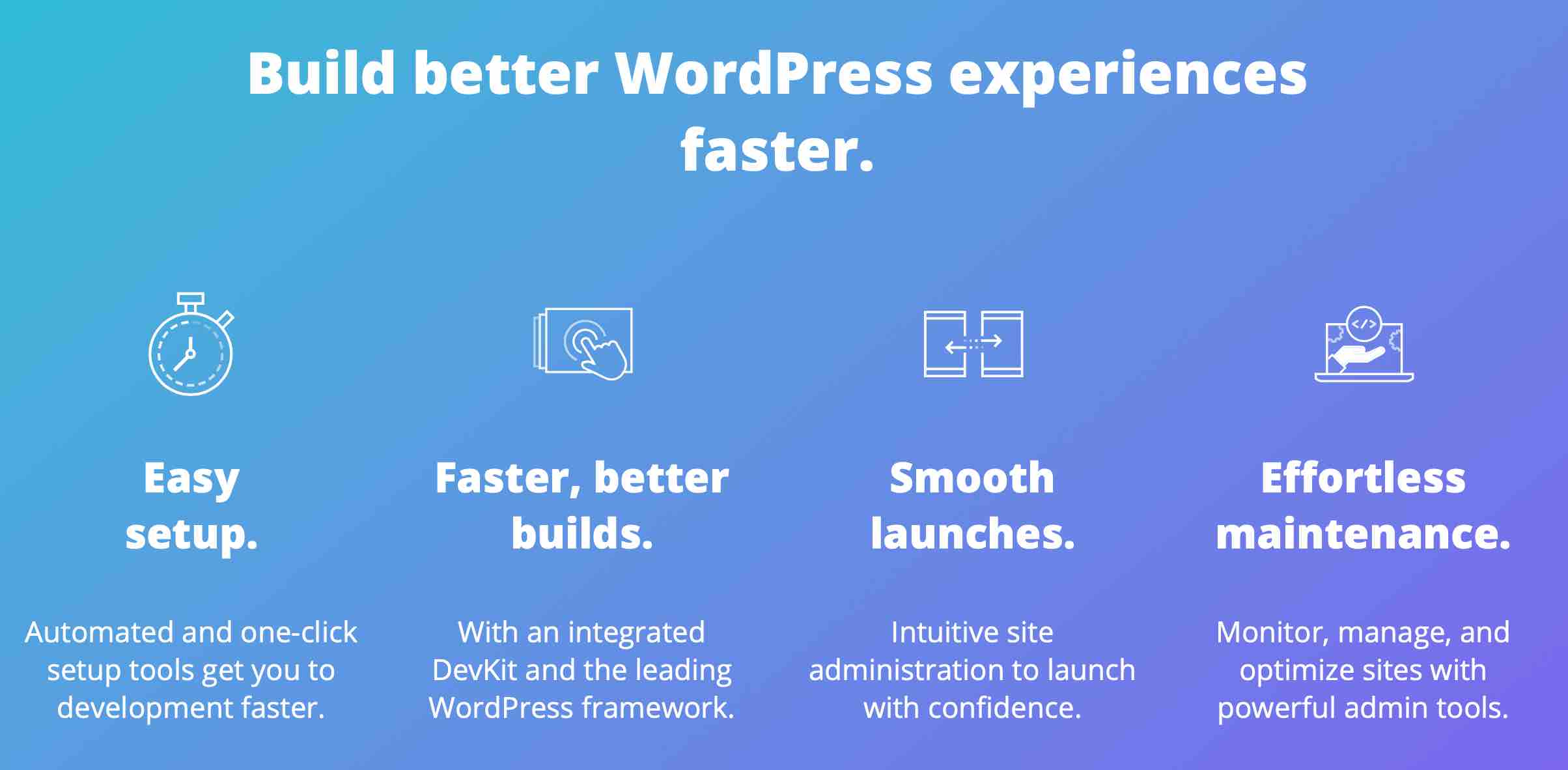 The quest for accelerated WordPress development of different types of WordPress users gets satiated by WP Engine Developer Solution.
This is quite useful in assisting a variety of WordPress projects and their setup, building, launches, and maintenance.
WP Engine Developer solution is not only adept at offering better WordPress experiences but also efficient in doing this in a speedier fashion.
You will get integrated DevKit for optimized workflow efficiency. Top benefits that you will get with this DevKit are-
Easy push & pull deployments
Local development environment
Genesis Framework specific commands
SSH Gateway access
Third-party build and debug tools
WP Engine helps the developer in efficiently designing mobile and search engine friendly sites that are fully secure as well. It offers different plans to developers such as Genesis Framework, 35 Premium WordPress Themes, and Reusable Content Blocks.
Opting for Developer solution also offers automated, and one-click site management tools for the users, plus users will also be able to monitor and optimize their site performance with utmost ease and effectiveness.
6) WP Engine Affiliate Solution
You can also find out a highly profitable Managed WordPress Hosting Affiliate Program of WP Engine that will help you earn best in industry commissions by recommending the best-managed hosting.
The process of referring to the WP Engine Platform and StudioPress theme and making money are quite straightforward.
The custom and integrated creative of WP Engine offers you the tools that you require for earning commissions from the users who purchase either Studio Press Premium WordPress Themes or WP Engine Platform.
Key highlights that our WP Engine Affiliate Solution into the leading Affiliate Marketing program in the industry-
Award-Winning Program
Novel Affiliate Strategies
Aggressive Commissions
Simple to complete steps
Users of Affiliate Solution of WP Engine consider its steps as simple as ABC. Working of WP Engine Affiliate Solution includes-
2 Easy & Profitable ways to Earn
WP Engine lets you make $200 minimum commissions for the sales of WP Engine, plus you can make 35% off StudioPress Theme Sales.
Exclusive Affiliate Discounts
With the help of WP Engine, you will find out special offers, deals, promotions, and discounts to your customers.
One link Referral Tracking
This kind of tracking plays a key role in helping you earn commissions for the sales of new StudioPress Sales and WP Engine just in one click.
Custom Creative & Landing Pages
WP Engine lets choose from landing pages and pre-designed banners, plus you can also take benefits from the custom co-branded assets.
Dedicated Affiliate Team
WP Engine provides you access to a friendly and dedicated WP Engine affiliate manager who is always ready to assist you.
Super-long Affiliate Cookies
WP Engine also allows you to receive credit for all WP Engine referrals that are made within 180 days or 60 days for StudioPress theme sales.
Pricing Plans of WP Engine

WP Engine offers various pricing plans to its clients based on their requirements. These plans vary according to the disk space and bandwidth provided.
The three most popular pricing plans are Start-up, Growth, and Scale. Let us have a detailed look upon different plans-
1) Startup
It includes all the basics for starting a small website or blog-
Starting at- $35(USD) /mo
Risk-free for 60 days.
Save $70 by getting two months free with annual prepay
Visits / month- 25,000
Local storage- 10 GB
Bandwidth / month- 50 GB
Sites included- 1
Genesis Framework
24/7 chat support
35+ StudioPress Themes
Dev, Stage, Prod Environments
PHP 7.3 ready
Transferable Sites
LargeFS
Page Performance
Global CDN
SSH Gateway
Automated SSL certificates
2) Growth
It incorporates features that you need for a growing business-
Starting at- $115(USD) /mo
Risk-free for 60 days.
Save $230 by getting two months free with annual prepay
Visits / month- 100,000
Local storage- 20 GB
Bandwidth / month- 200 GB
Sites included- 5
Genesis Framework
35+ StudioPress Themes
24/7 chat support
Dev, Stage, Prod Environments
Transferable Sites
PHP 7.3 ready
LargeFS
Global CDN
Page Performance
Automated SSL certificates
Imported SSL certificates
24/7 phone support
SSH Gateway
3) Scale
With this plan, you will get higher capacity and site limits for scaling your experiences-
Starting at- $290(USD) /mo
Risk-free for 60 days.
Save $580 by getting two months free with annual prepay
Visits / month- 400,000
Local storage- 30 GB
Bandwidth / month- 400 GB
Sites included- 15
All other features of the Growth plan
All these plans also include some key Add Ons as well; let us have a look upon those as well-
WordPress Multisite
GeoTarget
Content Performance
Global Edge Security
Additional Sites
Smart Plugin Manager
4) Custom Plans
Large businesses can also choose custom plans for ensuring top-notch performance. You can contact the sales team of WP Engine to choose the pricing plan that suits your requirements. Features that you will get in Custom Plan include-
Visits / month- Up to Millions
Local storage- 100 GB – 1 TB
Bandwidth / month- 400 GB+
Sites included- 25
Content Performance
Consultative Onboarding
Launch Readiness Assessment
All features of other plans
Add Ons for Custom Plan are
Smart Plugin Manager
Global Edge Security
Application Performance
Dedicated Dev Environments
Customer success management
24/7 ticket support
High availability
Pros of WP Engine
WP Engine is considered one of the leading WordPress hosting platforms in recent times. It has been continuously updating and optimizing itself to provide the best of the services to WordPress based websites. There are various reasons why many brands choose the WP Engine to host their websites. Some of these advantages are listed below-
As mentioned above, WP Engine has been continuously updating itself to cater to every requirement of a WordPress based website. The platform has managed to host websites on the useful CMS platform. CMS or Content management system is a software application that assists sites in creating and modifying digital content. By using this software, WP Engine is aiding various brands in creating quality content to attract a wider audience.
The platform makes use of essential front-end technologies like efficient caching systems that help the clients to run their websites at a faster pace.
Safety and security of the company's website and the accompanying data are of paramount importance to WP Engine. Hence, the platform has automatic backup and disaster management systems to aid companies in recovering from any data loss without any significant damage.
WP Engine also houses trained professionals who are well-versed with WordPress and its complexities. It automatically helps the company in creating a great website on WordPress.
Cons of WP Engine
In spite of the optimization and improvisation that WP Engine has undergone over the past few years, the digital hosting platform has certain loopholes that it has to overcome.
There is a scope of improvement in various aspects of the application. Some of the disadvantages of WP Engine are as follows-
The plans offered by WP Engine are quite expensive and cannot be afforded by small scale companies and upcoming businesses. For managed WordPress hosting, its price range is too high. The services that WP Engine provides, like VPS or cloud hosting, are available on other hosting platforms at lower price ranges.
If at all, a company avails the cheapest plan that WP Engine offers, it cuts out on essential services like 24/7 phone assistance.
WP Engine offers limits on the audience received. If a company gets more traffic than is listed by the plan, the platform will support the organization to pay the extra charges.
Emails are an essential part of digital marketing. It is one of the predominant forms of marketing used by companies to gain traffic. However, the WP engine does not provide an email service. On the contrary, this email service is provided by many of WP Engine's contemporaries.
Recommendation
WP Engine is one of the best WordPress hosting companies in the market.
The various tools that it offers the users extensively help in developing a robust and efficient website attracting a wider audience.
Their 24/7 support system, as well as built-in caching, CDN, and backing up the order, are a few of the original features which make it one of the popular hosting platforms of recent times.
However, for companies that have a low pricing budget, WP Engine may not be the best option available. However, there are various alternatives to the WP engine which provide similar features at lower rates.
Important Substitutes for WP Engine
WP Engine is one of the leading digital hosting platforms, which has proven to be quite remarkable when it comes to assisting numerous brands in enhancing their WordPress blogs and websites.
It offers crucial and essential features to the companies to bring in the broader audience. However, it does have numerous disadvantages, which might create hassles for companies and brands. Here are specific alternatives to WP Engine to help you make a choice-
1. Bluehost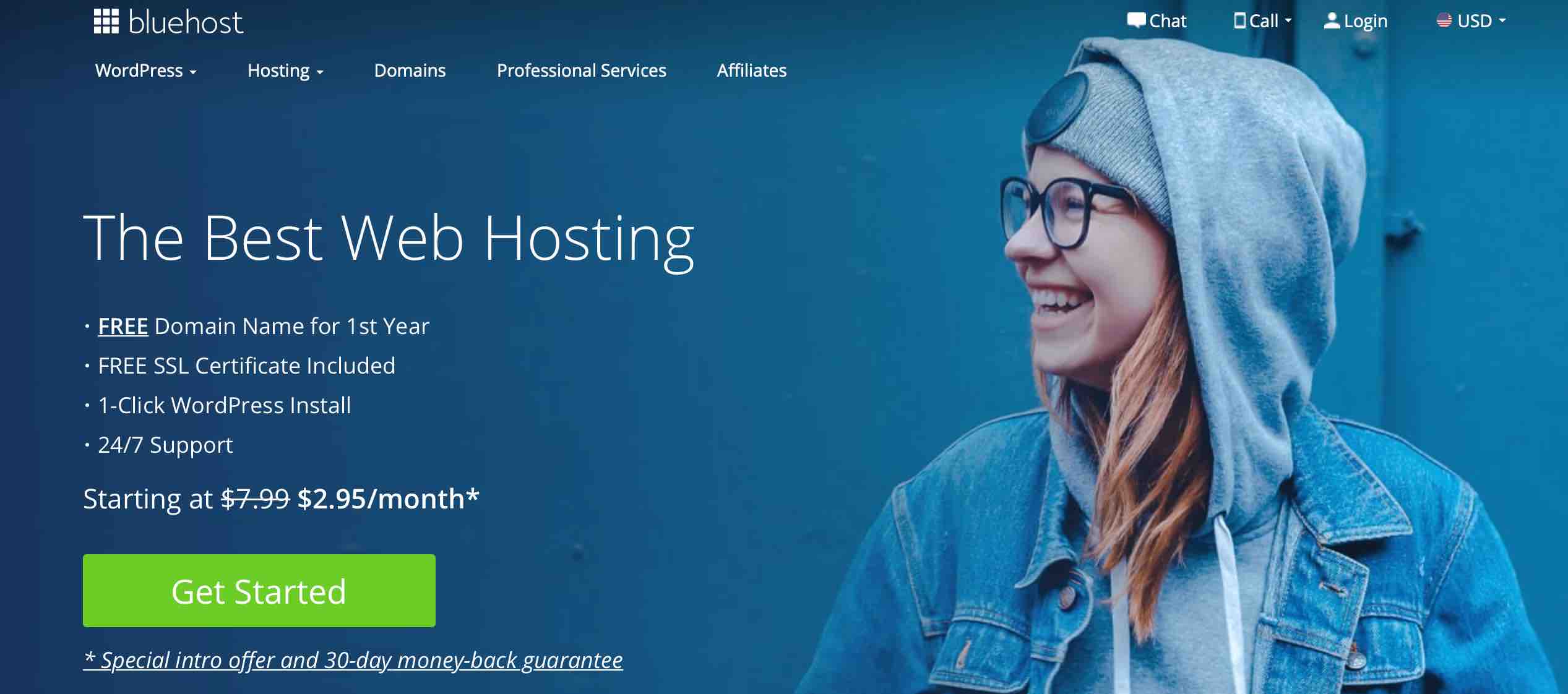 Bluehost provides stiff competition to WP Engine. The digital platform is specifically known for its systematic WordPress hosting. It gives brands a tremendous amount of traffic and storage capacity at a much lower price in comparison to WP Engine.
Bluehost offers VPS or Virtual Private Server hosting technology to its brands. It is primarily done to help load websites and WebPages at a faster pace.
Apart from the VPS technology, Bluehost also provides its clients access to the MOJO marketplace, the site which sells various digital goods. These goods include plugins, scripts, and other things to enhance a company's website.
2. LiquidWeb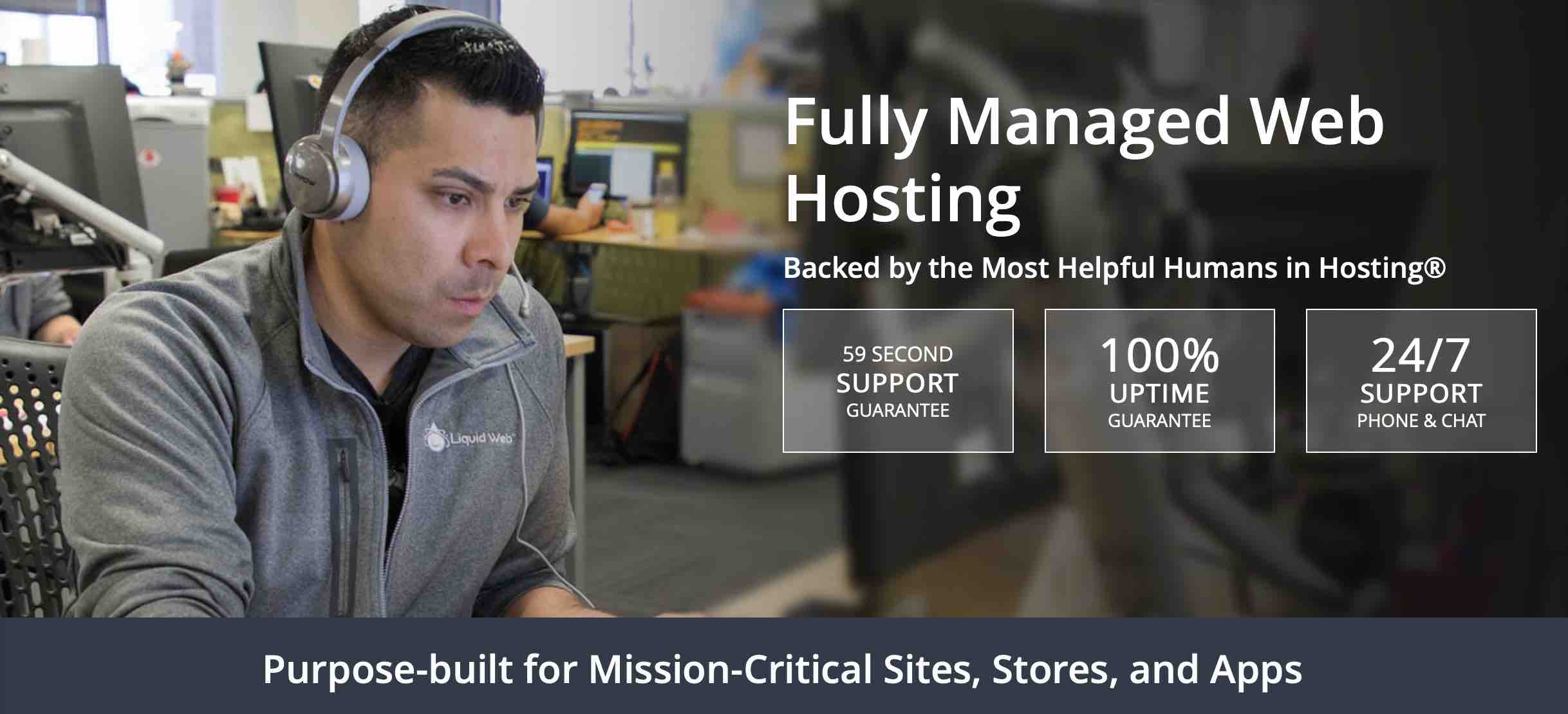 LiquidWeb falls into the same price range as the WP Engine. Hence, companies that can afford to avail of the services of WP Engine may as well be satisfied with those provided by LiquidWeb.
Even though the price range is similar, LiquidWeb does not restrict the traffic or audience that your WordPress website receives. Moreover, it also provides automatic updates on the services as well as the plugins provided.
The digital company is widely known for the handling of more prominent and more extensive WordPress projects as well as various critical website-handling missions.
3. SiteGround

SiteGround is one of the cheaper alternatives for WordPress hosting as compared to WP Engine.
This platform proves to be most important for companies and brands who are looking for optimized and useful hosting services at a lower price range. Siteground is perfect for small scale websites and newly created blogs on WordPress.
Apart from providing useful services for website enhancement, Siteground also provides its clients to shortlist four server locations to host their websites.
Just like WP Engine, it also takes care of the periodically introduced WordPress updates and makes it easier for brands to install them quickly.
Final Thoughts
In the age of digitalization, a great website with good-quality content makes a tremendous amount of difference.
WordPress is one of the leading platforms for companies and individuals to create their websites. And hence, various WordPress hosting platforms have also been developed. One of the best platforms is WP Engine, which incorporates multiple features to facilitate website hosting and development.
Apart from WP Engine, there is also Bluehost, which provides similar services at affordable rates. It also does not put a limit on the amount of traffic that a website receives, which makes it one of the best in the market.
Get started with managed WordPress hosting of WP Engine if you find its wide range of solutions befitting for your business needs!