You have bought a new WordPress theme and installed it and you cannot find the same kind of effects you have seen in the preview of the theme. Ever wondered, why is it so? This article is for you if you want to change or edit your WordPress homepage.
Don't know how to edit a WordPress homepage? We will discuss the concept of editing a homepage in detail, but before that, we will understand what exactly is a homepage on WordPress and how does it work.
What is the Wordpress Homepage?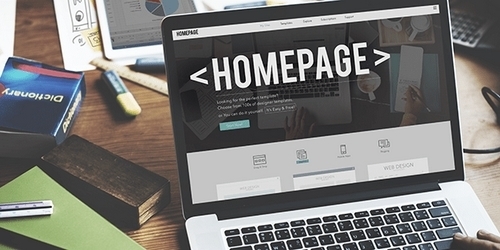 The homepage is the front end of your website or blog. When you are running a blog on WordPress, the blog section itself becomes your homepage. However, since WordPress is also used as a Content Management System for business websites, you need to have access to a custom homepage.
The homepage of your site has a lot of weight regarding overall look & feel of your blog. It offers you the Email newsletter signup options, leads to the sales and other vital aspects of your business. Thus configuring or editing it will have a more significant bearing on how will your business perform in the long run.
When do you need to edit the WordPress Homepage?
When you install WordPress for the first time, the blog section appears by default. This is natural given the fact that WordPress is designed to be a blogging platform. So, whenever someone visits your site, the first page shows up with all your blog posts which are arranged in the reverse chronological order.
It may be fine if you are a blogger and this is precisely what you are looking for. However, for some of the businesses, it may not be what they expect. Moreover, it may not be good from the marketing point of view. If you are using WordPress as a means of building a business website, you will look for a site that has a static homepage.
An ideal condition where you attempt to edit your homepage would be when you do not want the blog section as your homepage. This can be in one of the following scenarios –
You are looking for more leads.
The marketing plan needs more space for email newsletters & other functions.
You do not need the blog section at all.
The focus of the website is to display your services & offerings.
What Editing Options you can go with?
Editing a WordPress homepage is not a difficult task. If you are not satisfied with the look of the homepage that is provided by your default theme, you can add additional features. This need not be the case when you need a static website, but even bloggers search for this option.
Some of the editing options you can add are-
Additional sidebars
Displaying widgets on the homepage
A different navigation menu than the one offered by the theme
Change in design in terms of colors and logos.
Create and display your Custom Homepage
Creating your custom WordPress homepage should not be a difficult task if you know the basics of WordPress settings. Follow the steps here below.
Login to your WordPress admin dashboard.
Click on the Pages option and then click on Add new.
This will take you to the page where you can create a new page. The window will be similar to the one you find when you are posting a blog post in your blog section.
Add all the details like the Title and other options to get the look that you want for your Homepage.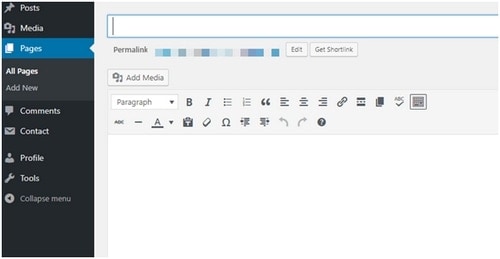 Save this page, and you have successfully created your new homepage.
Now you want to make this page a static homepage for your site. Here is how you can do it.
Choose Settings from WordPress dashboard.
Choose Reading from the drop-down results.
This will show you two options. The default option will be to show your latest posts. This is understood since WordPress is basically designed for the blogging.
Check the option for A Static page.
You will be prompted to choose the page to display.
Choose the page you just created
Save your settings, and you are good to go. You have created a new homepage for your site and enabled it as default.

So, henceforth, whenever visitors come to your site, they will land into this page rather than being directed to the blog section of your site.
How to Edit Your Homepage
There are several options you can use to edit your Homepage in WordPress. One of them would be to create a custom Homepage as we described above. We will discuss the possibility for editing the homepage using shortcodes as it's the simplest one for the beginners in WordPress and does not need you to be technically expert to manage it.
In WordPress, a shortcode refers to the simple code that lets you perform a few tasks quickly. You can use shortcodes to embed images or videos within your page or to add a few additional functions.
Make sure that you have configured a page as your static homepage or FrontPage from the 'Reading' option under 'Settings' as explained in the above tutorial for creating a custom page. Open this page with the text editor so that we will be able to edit it using the shortcodes.

Once that done, copy paste a short code that you think fits the best to be included in the homepage. There are several short codes you can use, ,and are to name a few. When you switch to the visual editor mode, you will find the option to edit your short codes and add your custom elements. For instance, for the above code, we will see the following entry in the visual editor –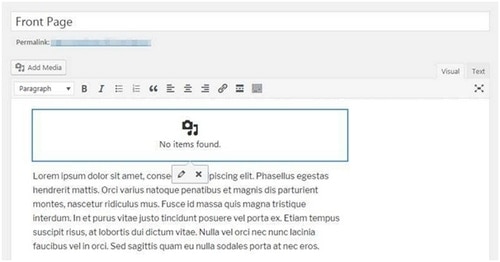 You just need to click on the item and then click on the edit option represented by a pencil. You will now be taken to the appropriate page to add the relevant content. Please note that content like video, image or any other details should be available in your library or you may need to download them.
You can find the relevant short codes that you can use and the syntax you need to use with them on the official WordPress Codex site.
Customizing the Homepage background
Are you looking to move the widgets and change the background of your Homepage, this can be done through the Appearance tab on your WordPress admin dashboard.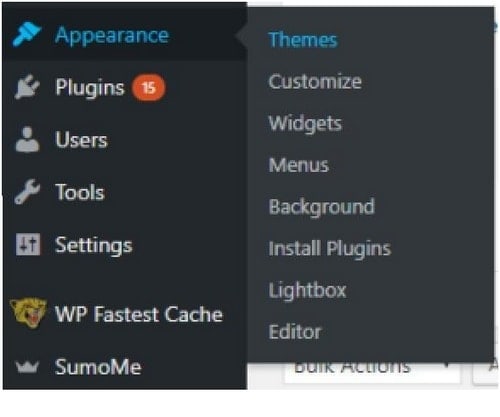 You can use this option to change most of the settings easily to suit your requirements. You can add or remove widgets, menus, and backgrounds with ease. The Customise tab within the Appearance tab provides more liberty at changing the logos, fonts or using colour options. However, that may be something a beginner should not attempt, but if you are adventurous enough, you may give it a try.
In Conclusion
Customizing the homepage is not a difficult task when it comes to handling your WordPress site or blog. You can even create a homepage of your own just by following a few simple steps. We would advise you to create a custom page and work with it to your heart's content to gain advanced knowledge and experience. Once you gain enough knowledge and experience in editing your homepage, you can work with your default homepage. This will help you work with your practice sessions without affecting the performance of your blog or site.
Opting for a Custom homepage has its own advantages. It helps to you add more value to your content in addition to the visual effects that you can provide. The flexibility that WordPress offers you should work perfectly for editing your homepage in whatever way you want it to.
Liked this post? Check out these detailed articles on
Topic of Blogging
Alternatively, check out the Marketing91 Academy, which provides you access to 10+ marketing courses and 100s of Case studies.