What to do when you lose your WordPress site? WordPress backup would rescue you in all such situations like a pro. So, you need not think that you have nothing left just apart from regretting over losing your WordPress site.
This can happen due to a number of reasons such as a malicious attack, faulty hosting, or anything else.
You cannot stop such things to happen, but if you do not know how to take WordPress backup, you may always stay in this nightmare that one fine day you might get up to see that your site is not available over the internet.
Thinking how you can do it?
So, let us understand the steps of keeping backup of your WordPress site
WordPress Backup: Key Things to Remember
Well, getting WordPress backup is not a difficult task if you are following some of the eminent steps properly. Once you have known the ways to take back up of the WordPress site, you will be able to protect your site data, if not the site.
Various hosting companies from where you will get your site hosted will also suggest you get the backup done regularly so that you can have a safe place running.
It is not that it will protect your site from getting lost, but it can still hugely help you. I wish to know how can the backup help you? This can be identified by understanding the reasons for doing it and other details.
Reasons to Take WordPress Backup
The maximum of the newbies does not pay much attention to the concept of backing up the website. This is because they are not much aware of the various benefits of the process.
Plus, they do not understand how significant a loss it can be when you lose your sight without any backup.
To know about the benefits, it is essential to understand the concept of the backing up of WordPress in detail. It has become one of the most important steps for everyone whoever is getting a WordPress site.
Imagine what happens when suddenly you find that your site is lost and along with it all your data is also lost, creating which you spent so much time and effort?
You will exactly feel like bankrupt and will have nothing to do. But there are ways to restore the data and get the site stand back once again. For this, you need to have the backup of your website based on which you can get back your site once again.
Benefits of WordPress Backup
WordPress backup is all about taking a backup of all the activities that have been taken place on your WordPress site and create a replica of it. This can help restore your website if something wrong happens and you lose your sight.
When your site is lost, you can make use of all the files and data and get back your site once again.
Just getting the backup once is not enough if you are regularly updating your site. You should make a habit of backing up your files and data from time to time so that you can have all the necessary details about your website in your backup.
If you lose your site due to some unavoidable reasons, you can still have the updated details making use of which you can again get back your website and start flaunting it once again.
If you have got your hosting done from a cheap service provider, some of them may offer you to get your backup done, but you cannot trust them completely.
This is because they might land up backing up your SQL database and then rest may remain at risk. Hence, one of the best ways is to learn how to get a backup of your WordPress site.
Just by following a few steps associated with different methods, you will be able to get your backup done and can protect the data and files in which you have invested in so much time and effort. Let us have a look-
3 Methods of WordPress Backup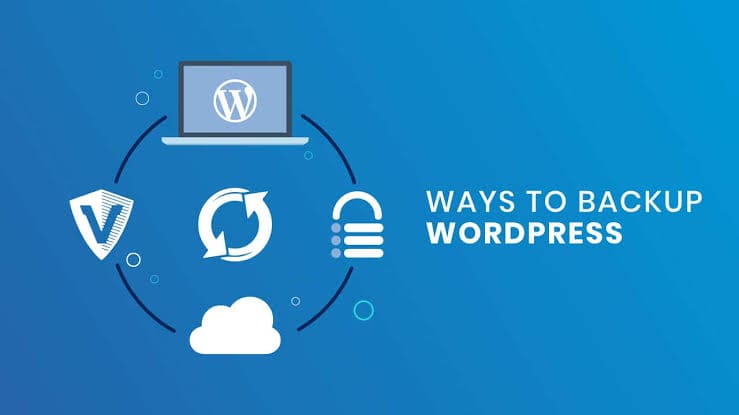 WordPress Backup via Hosting
Manual WordPress Backup
WordPress Backup via Plugins
Now, we will be diving deep into these methods and understand steps associated with them-
1) Backup Through Hosting
One of the most effective and easiest ways is to get the backup done through the hosting. There are several good hosting sites available today that can offer you a full backup of your WordPress site.
Options like the WP Engine managed WordPress hosting can provide you with a great backup solution.
Not only this, but they also allow you to get a backup of your own and save it in a zip folder for your future references.
Though the hosting provider may provide you to get your backup done in an interval of a few days, you also need to keep a record of when you are getting the backup done.
It may happen that you have updated the site with new information and data. This is the time when you should surely get a backup done so that you can keep all such data safe even when an accident takes place.
You can say that the backup option is such as insurance. If the actual site dies out, you can still have the data on which you can survive and get a new site once again.
2) Manual WordPress Backup
If you are not lucky enough to get across such a great hosting service provider, one of the best tricks is to get your backup done manually.
The WordPress site offers a number of important files and sub-folders in the directory section of the site. Some of the most critical subfolders that you cannot afford to lose are the wp-content, wp-admin, and wp-includes.
It is very much essential to get a backup of all these subfolders so that you can keep your data super safe.
Step 1- Backing Up Files
So, the first step is to download these folders from the directory. This can be done by logging in to the server with the help of an SFTP program or cPanel.
To get it done by the SFTP program, you should install a much lightweight File Manager first.
Some of such File Managers can be Transmit, FileZilla, etc. Install one such File Manager and get your SFTP Login Details from your hosting account.
Login to the File manager and put up your details such as the URL, the username, and password for the SFTP program, and then the port number should be switched to 2222.
Now you will be able to see all the files. You need to download them using the right-click.
To get it done through cPanel:
Login to the web host
Go to cPanel
Go for File Manager from where you can go to the home directory
Compress the folders. This can be done from the menu of the directory
Click on the compressed archive and download
Select a location on the hard disk, save there and you are done
In case different kind of CPanel is used by your web hosts such as Plesk or vDesk, you should find out your File Manager and then repeat the same process- Find File Manager> Find WordPress Directory> Compress> Download.
Step 2- Backing up the database
It is a great idea to back up the data also for your future needs.
Go to hosting a panel
Check phpMyAdmin, and you will find an administration panel
Select the databases tab here
If you have installed WordPress from a third party, go to File Manager then to the directory and then go to the file wp-config.php. Select view by using right-click, and you can see the database name
Using this name, search for the right database in the phpMyAdmin section
Check all the databases that you wish to backup and then click on export
Click on 'Go' and save the data in a secure place on your PC
3) WordPress Backup Through Plugins
Though now you have learned the old-fashioned way of backing up both the files and data of WordPress, there is no harm in knowing many other ways to do so. One of the methods is to do it with the help of plugins.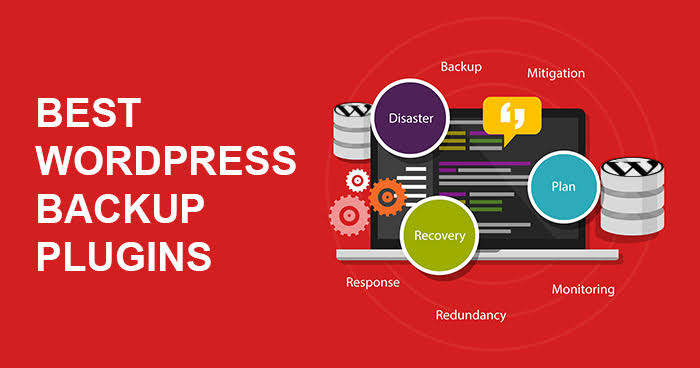 This is one of the easiest ways and hence is also considered one of the best ways.
There are a number of plugin options available today that can help you in getting the Wordpress backup appropriately done and automatically. Some of the important plugin options that you will come across are-
Best WordPress Backup Plugins
Vaultpress premium
BackupBuddy Premium
Duplicator Free Wordpress Plugin
BackWPup Free Wordpress Plugin
UpdraftPlus Backup
Restoration Free Wordpress plugin
DropBox Free WordPress plugin
BoldGrid Backup
BlogVault, etc.
Choosing out the right plugin, you can get an easy way to backup your Wordpress site, if you are not comfortable enough with the manual method or you are not getting the back support from your hosting service providers.
Conclusion
Websites are the best ways today for the individuals to get known among a vast audience and also earn. But at times, due to some reasons, the site may get lost will all your data and this can be the time when you get upset.
It is understood that it hurts when all the efforts invested gets wasted in just one blow. But you can still be saved if you are using the Wordpress sites.
This is because you can get your Wordpress backup done so that you can have your data and files safe even when your site has got affected. Making use of the data, you can restore your website once again as before.
Facing any problem in getting the Backup of your WordPress site? Share your queries with us in the comments below.
Liked this post? Check out the complete series on Blogging