WordPress is known to be one of the most famous and convenient options if you are planning to get a website created. But it is not that WordPress alone dominates the market.
If for certain reasons, you are not comfortable with the use of WordPress, you can surely go for some other options apart from WordPress.
Here are mentioned top 10 WordPress alternatives that you can look for your website.
Top 10 WordPress Alternatives for you
Table of Contents
Wix
Hostgator
Joomla
Drupal
Shopify
Big Commerce
Weebly
Squarespace
Google Sites
Blogger
1) Wix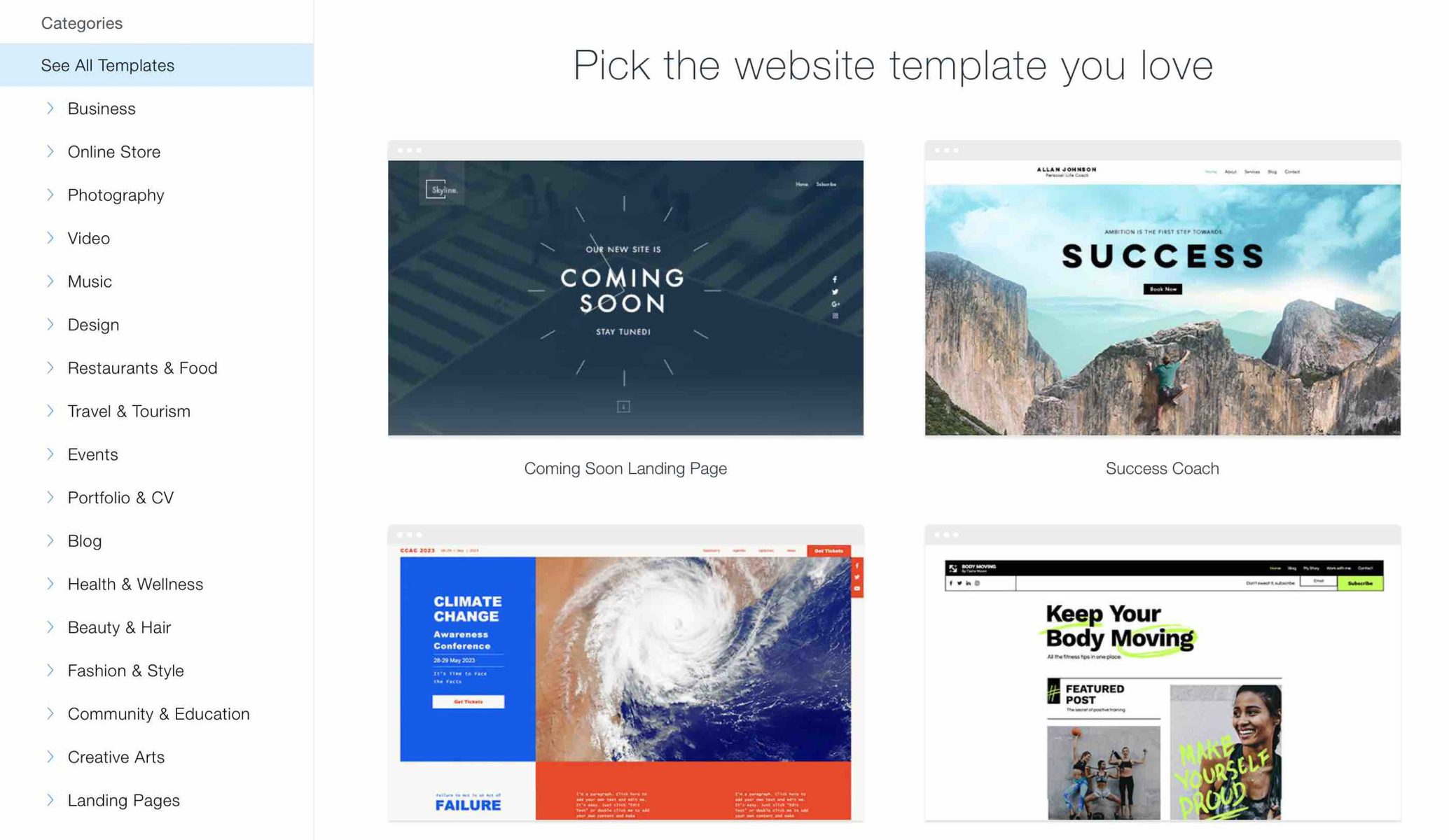 The first most popular option that you can have in hands is Wix.
This is completely hosted, and hence you will get an already ready platform on which you can create your personal as well as small business websites.
As one of the best WordPress Alternatives, this one comprises powerful drag and drop website builder for you.
You can get both free as well as paid versions and both of them you will get templates that are designed already and also the feature of drag and drop to build your page.
Though the free version of Wix already offers several features, there are some extra features available to be used in the paid version. One such feature is the eCommerce support in which the users can accept payments through options such as Authorize.net and PayPal.
Wix offers you two ways for creating your website-
You can get a free website designed for you with Wix Artificial Design Intelligence
You may also get total design freedom with the Wix Editor
Provide by Wix empowers you to add some advanced functionality to your website with the utmost ease.
Some of its salient features are-
Stunning Templates
Total Design Freedom
Industry-Leading SEO
Mobile-Optimized
App Market
Advanced Design Features
Scroll Effects
Original Design
Tailor-Made Content
Customize Colors & Fonts
Rapid Visual Front-End Design
Unified Database Management
Free Hosting
Content Management
SSL Certified
Analytics
Custom Domain Name, etc.
2) Hostgator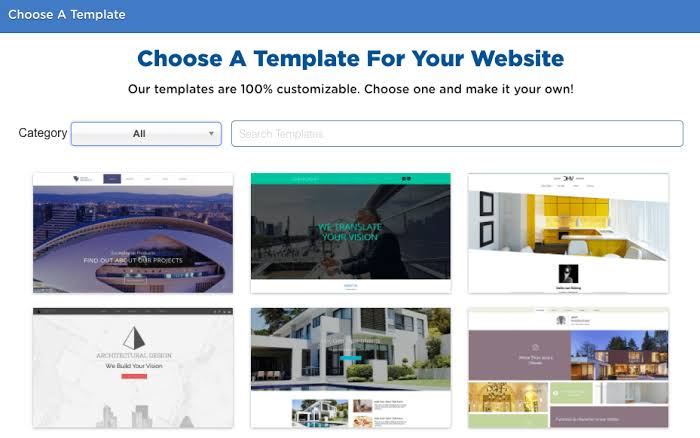 Hostgator came up with this fully hosted platform Gator where you can conveniently create your websites.
They are now known as the top hosting companies across the globe and are aware of what exactly the user needs when it comes to website hosting.
The best thing about Gator is that it can be used even by beginners with comfort. It offers website designs that are ready-made and can be customized easily with the use of drag and drop features to build the website.
The plans that they offer are great for small businesses. If you wish to get the features of eCommerce such as payment gateway and so on, you need to take their eCommerce plan.
They also offer a free domain along with the SSL certification with each plan. Some of the salient features that make it one of the highly useful WordPress alternatives are-
Drag and drop website builder
Designed to be easy, eCommerce-friendly
Offers mobile-friendly templates for every kind of website
Tools to ensure analytics, social, and productivity
Setting up a shop to sell online is easy
Free Domain Name registration
Inventory Management
Easy transfer of existing domain
3) Joomla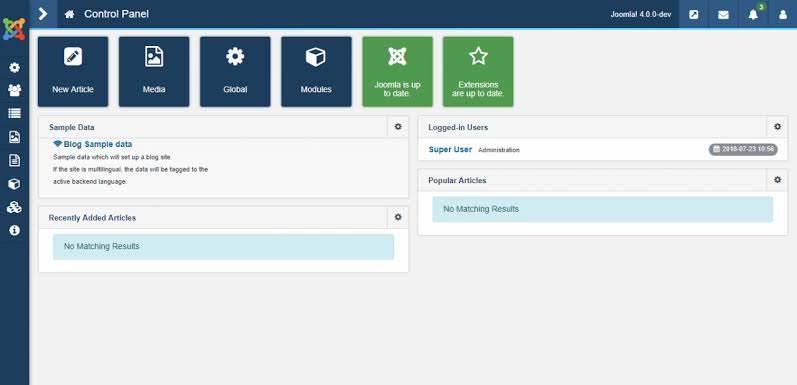 This is one of the competitors of WordPress because of its strong and multipurpose platform. The CMS platform is also flexible, and hence, it has a wide range of users and communities by now.
There are so many things similar in between WordPress and Joomla that makes it one of the very powerful WordPress alternatives in the market.
Also, there some extra features available in it. This is the reason, many of the small business holders, government and well as non-government corporations and many others across the country make use of this platform.
Joomla is known to have community support and hosting platform just the way WordPress has. Few key characteristics are-
An award-winning content management system (CMS) for building sites and online applications
Search Engine Friendly, Multilingual and Multi-User Permission Levels
Mobile friendly, Unlimited Designs, and Flexible & Fully Extensible
Free forever Open Source software that helps in security-conscious development with an excellent track record
As an effective WordPress alternative, Joomla will speak your language
Grows organically as your needs evolve
Awesome design features
Content editing & publishing made easy
Build powerful PHP applications
Great Core functionalities
CMS Management made easy
4) Drupal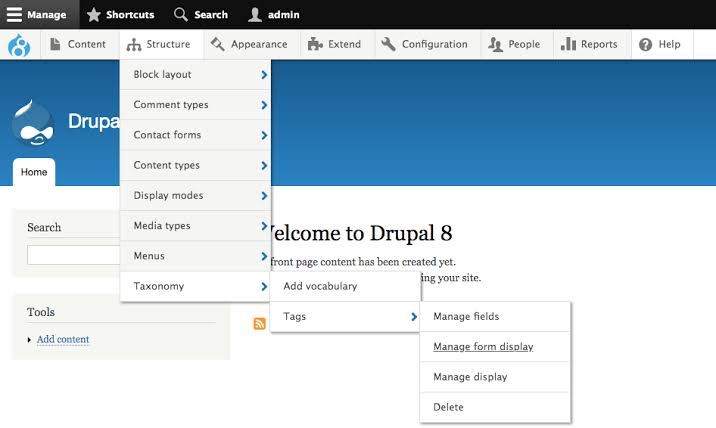 Just like Joomla, Drupal is also a strong competitor of WordPress.
It is known to offer facilities to as many as 2.1% of the total websites running online as of now. Some of the websites that are created on Drupal are the State of Georgia, The Economist, The White House, and many more.
Drupal is featured with themes and modules, and it has the same requirements as the software that Joomla and WordPress have.
Using this one as your WordPress alternative will provide-
A leading open-source CMS for powerful digital experiences
You can find Drupal for Developers, Drupal for Marketers, and Drupal for Agencies
FinTech solution for empowering and protecting account holders
Decoupled Drupal solution for rendering any front end experience
Powerful E-Commerce solutions
5) Shopify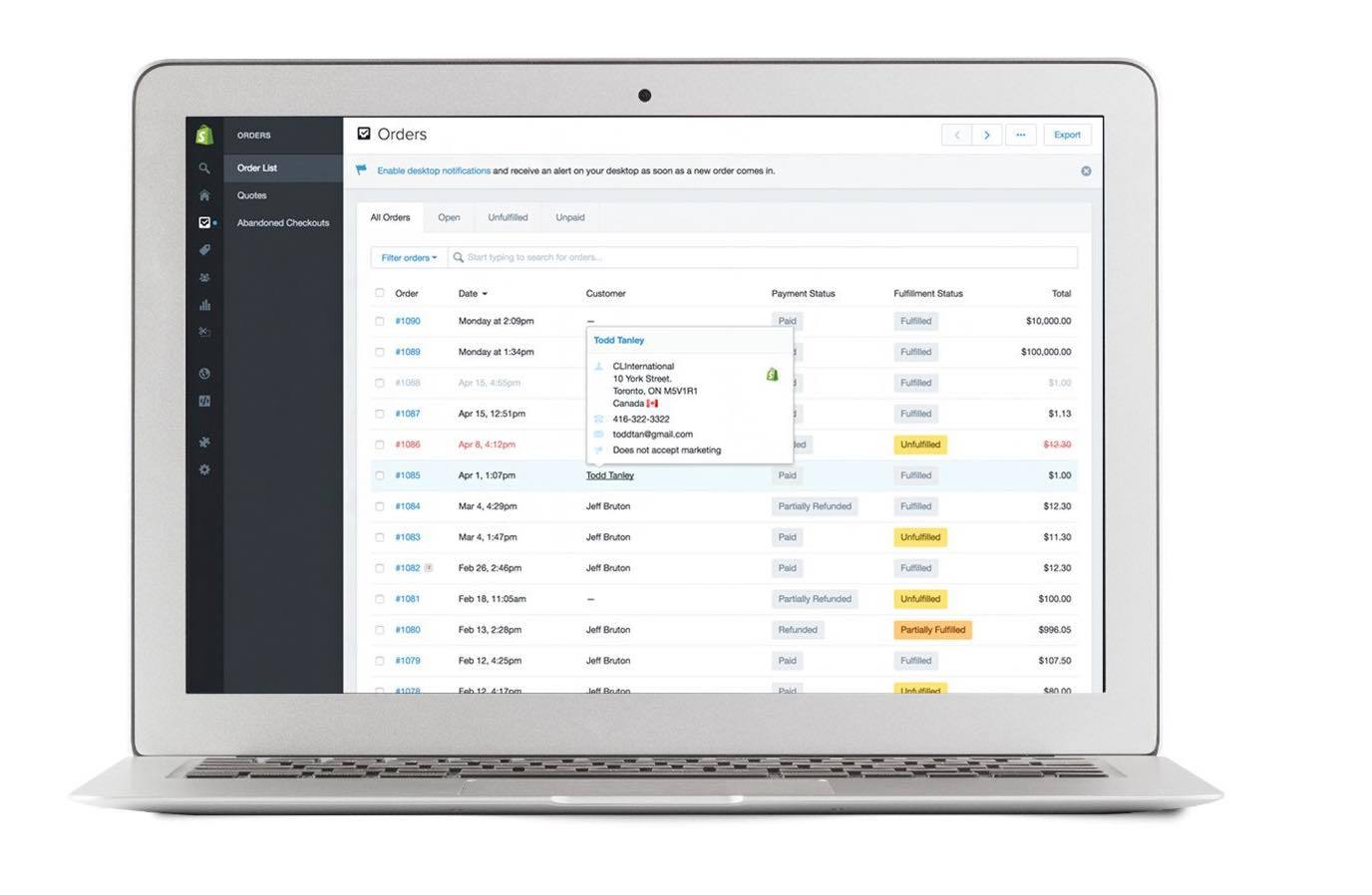 Shopify can be one of the best alternatives that you have aside from WordPress if you are looking for an option to start your eCommerce website.
It is quite easy to create your online shop while you are making use of Shopify. Whether it is about selling your products or even about accepting the payments, Shopify makes it so much convenient for you.
There are so many different options such as apps, ready-to-use templates, and so many things in Shopify that helps the users to create an online shop with Shopify much easier and comfortable.
Key Features that make Shopify one of the top-notch WordPress Alternatives are-
Easily get a business name, purchase a domain and create a brand with Shopify free tools
Online Store, Point of Sale, Buy Button, Sales Channel, etc.
70+ themes, Drag-and-drop store builder, Custom domains
E-Commerce anywhere via Embedded products, Secure Checkout, and Customizable button
Extend your business reach via Social Channels and Online market place
6) Big Commerce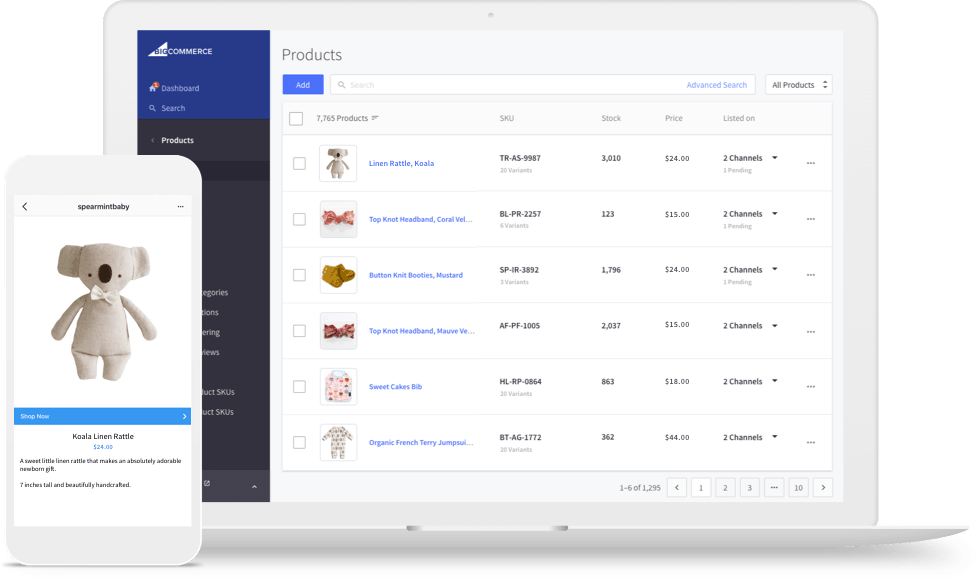 Another amazing eCommerce option in WordPress alternatives is Big Commerce. It is fully hosted and comes up with beautiful templates that you can use in creating your website.
One of the unique benefits of making use of Big Commerce is that they will not charge you for the transactions. Also, they offer a huge list of options in payment, such as Amazon Pay, Apple Pay, PayPal, and Stripe.
Apart from offering you an option to display an unlimited number of products, it offers you with several added facilities. This is because it works with various third-party apps so that you can use the ones that you need for your site.
It offers two different solutions-
1) By Use Case
B2B
Wholesale
Headless Commerce
WordPress
Multi-Channel
International
2) By Industry
Apparel & Fashion
Automotive
Manufacturing
Food & Beverage
Health & Beauty
Some of the notable features are-
Storefront Design
Theme Customization
Checkout Customization
Mobile Optimization
Preview Before Publishing
WordPress Integration
Digital Wallets, Site Speed, Coupon and Discounts
Social Commerce, Multi Storefront
Localized Payments, Multi Language, Global CDN
Reporting and Analytics, Scalable Catalog, Vaulting, API Performance
World Class Uptime, Backup and Restore
7) Weebly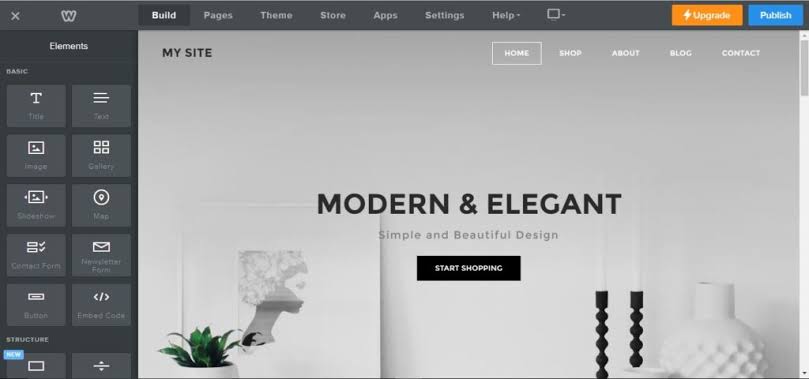 Here comes another completely hosted option that you can use to create your website.
It offers you with the feature of drag and drop that enables you to create your website and design it quite conveniently.
It comes up with some of the most beautiful templates. Though the support for an eCommerce website is comparatively lesser in this platform, you can have other facilities such as customization of the domain.
Features of Weebly that empower it to end your quest of finding top-performing WordPress alternatives are-
Drag and drop website builder
eCommerce Store
Responsive templates
App integration
Easy publishing
Domain registration
Free Sub-domain
Full-width page editor
24×7 Support
You will get different pricing plans from Weebly-
FREE TRIAL
BASIC Free
STARTER
PRO
BUSINESS
8) Squarespace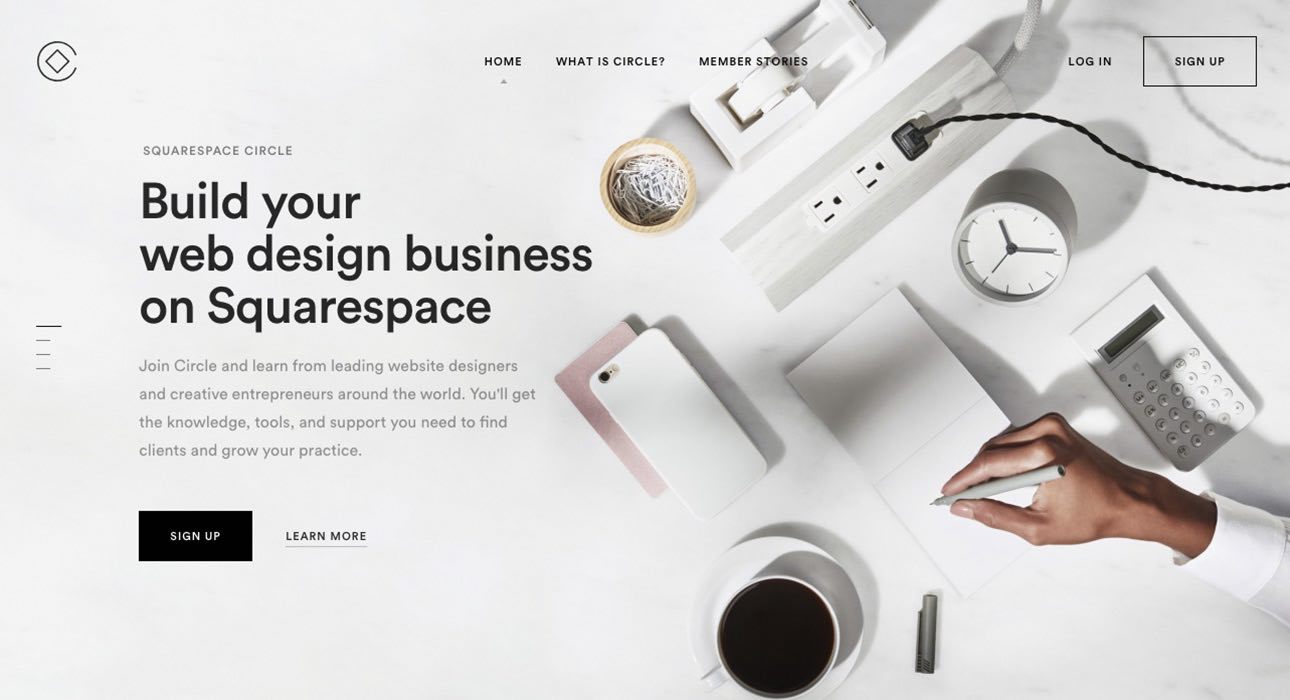 This is completely paid and is, again, an easy alternative to WordPress. There are many templates that you can use or can also customize to use them for your site.
But one thing in which Squarespace lacks is that it does not support additional modules or plugins. You can only make use of the features provided in it for your website building.
You can opt for this one as it comprises award-winning templates that are considered the most beautiful technique to present your ideas online. You will get a professional website, online store, or portfolio via Squarespace.
Some of its features are-
Award-winning designs for the websites
Customizable Layouts, Mobile-Optimized Design, Powerful Website Integrations
Transfer your existing domain to Squarespace in simple steps
Product Catalog, Product Merchandising, Subscriptions, Rich Product Experiences,
Flexible Payment Options, Easy and Secure Checkout, Abandoned Checkout Recovery
Customer Relationship Management, Order & Inventory Management, etc.
9) Google Sites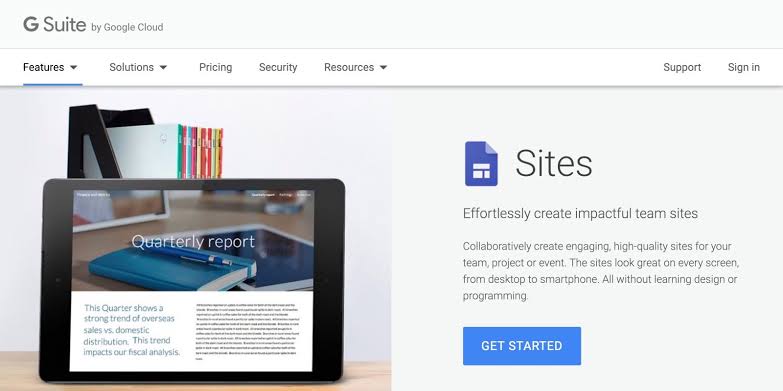 If you are looking for some easy ways to create your website, Google Sites can be highly useful.
They offer you to have free hosting and also allow you to customize your domain for the site.
It is a great option that often comes as a comparison to several WordPress alternatives such as Weebly, Wix, Squarespace, and many more.
The process of creating and naming a site is quite easy. Steps that you need to follow for this are-
Create your site
Give a name to your site
Choose a layout for your site
Choose a background image, header type, and theme
Add, reorder, and nest pages
Set up site navigation
Then you can easily update and personalize your site by adding content to your site, editing text, sections, images, logo, content from another site, etc. You can also easily move and resize content.
After this, you just need to share and collaborate on your site. Finally, you are ready to see the preview and then publish your site.
10) Blogger

Blogger is an option that almost a maximum of the people must have known about, and many of the people must have also used some time or the other.
The free Google product is said to be one of the best WordPress alternatives for those who wish to have a blogging site. It lets you run a basic level site free.
You can get the design of your choice, free blogspot.com domain, or custom domain, plus it also helps you get paid for your hard work. Some other key features are-
Using it is quite quick, and you can easily get started with it
Blogger can help you create a blog in minutes
It will enable you to learn how to create content and utilize primary features right away
To run it, you don't need a hosting plan that makes it a 100% free solution
You can also personalize your blog. However, the options are limited
Wrapping Up!
Though WordPress has attracted a number of developers and users with its amazing features, many other CMS platforms can be helpful in a similar way.
The WordPress mentioned above alternatives are known to provide equally strong competition for WordPress.
Hence, today, several people make sure to compare the features of the different options before they get started with the website building method.
Share your views about these WordPress alternatives in the comments below.
Topic of Blogging
Alternatively, check out the Marketing91 Academy, which provides you access to 10+ marketing courses and 100s of Case studies.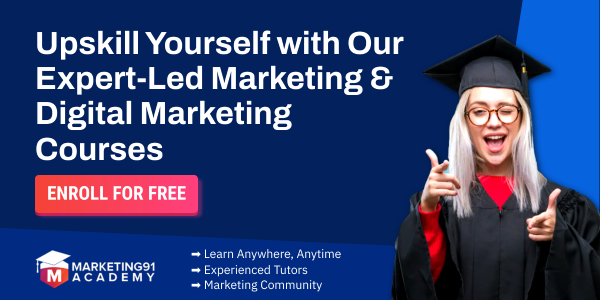 Liked this post? Check out these detailed articles on