How can I log in to my WordPress dashboard? This is a question asked by newbies entering the world of blogging and Wordpress.
Most of the beginners in the blogging arena tend to get confused about the Admin URL and how to access it. We thought of assisting them with a thorough understanding of Admin URL and the steps needed to sign in to Admin URL on WordPress in this post.
Why do you need the WordPress Admin URL?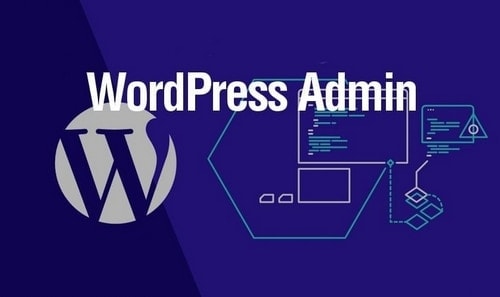 Well, the WordPress admin URL is the door for the back-end management of your website. It is called the login page or dashboard, also known as Admin URL. This is a panel where you create your posts, reply to comments, add or remove plugins and perform a host of other activities. Admin URL is your entry to the dashboard.
The WordPress Admin area is where you customize your site. WordPress area is where everything related to your website happens. To protect the site from any unauthorized changes, a username and password are provided to access the area. Unless you enter the correct username and password, you cannot gain access to the admin area of WordPress.
How to Find the WordPress Admin area?
If you are new to WordPress, you may find it hard to find your WordPress Admin URL. However, ideally, WordPress uses a standard login page format for all the sites built on it which makes it more accessible for beginners to find WordPress Admin URL.
Under standard conditions and unless you have changed it, you should get access to the WordPress Admin URL by adding the words /wp-admin/ to your website URL.
Wordpress admin url is located at /wp-admin. If your site URL is www.example.com, the WordPress Admin URL will be www.example.com/wp-admin
There are several other options available for pointing you to the WordPress admin area. Some examples include,
www.example.com/admin
www.example.com/wp-login
www.example.com/login
www.example.com/signin
No matter which of those URLs you may use, all of them will lead you to the same login page of the site. Please note that these URLs may or may not work in some cases. If they do not work for you, it is advisable to opt for the default option.
How to Sign in to your WordPress Admin URL?
Signing in to your WordPress admin area is the easiest step. When you enter the login page as indicated in the previous steps, you will be greeted with a simple interface that expects you to enter your login credentials.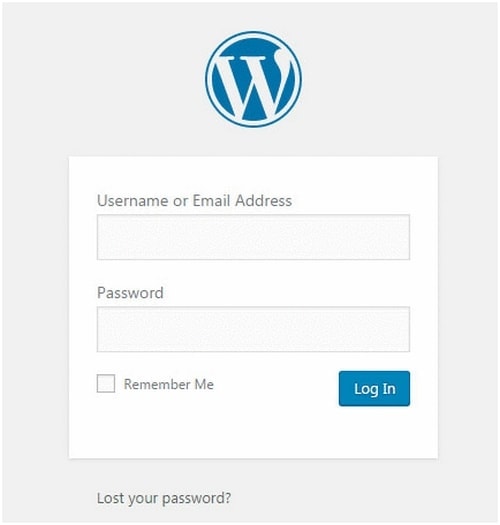 You need to enter correct username and password in the appropriate fields to gain entry into your WordPress dashboard. So, where do you get these credentials from?
If you have installed WordPress yourself, you should be aware of the username and password. In case you don't remember it, check your inbox and retrieve the username and password. However, if someone else has installed WordPress on your site, or you are taking over a site from someone else – you will need to get your login credentials from them.
Enter these credentials in the space provided and click on Log in. If the credentials you have entered are correct, you will be taken to your WordPress dashboard, where you can begin working on your posts and any other content.
You can change the appearance of your login page by using a few plugins of your choice. These can also help you include a few extra security features to your admin page.
The 'Remember Me' Option
The 'Remember Me' option is one of the best features in the login page. On checking the box, your browser remembers your username and password the next time you log in to your Admin Area. You would not need to remember username and password combination. The browser uses a cookie to remember your password and username.
Ideally, your browser saves the information for two weeks. However, the exact differences can change depending upon your settings.
However, never use the 'Remember Me' option if you are using a public computer. It is advisable to opt for remembering your credentials only when using private computers that have no access to anyone else.
What if your forget your Wordpress Admin Password?
You can find an option named as 'Lost Your Password' at the bottom of the login page. If you have forgotten your password, click on the link and you will be taken to a password restore screen.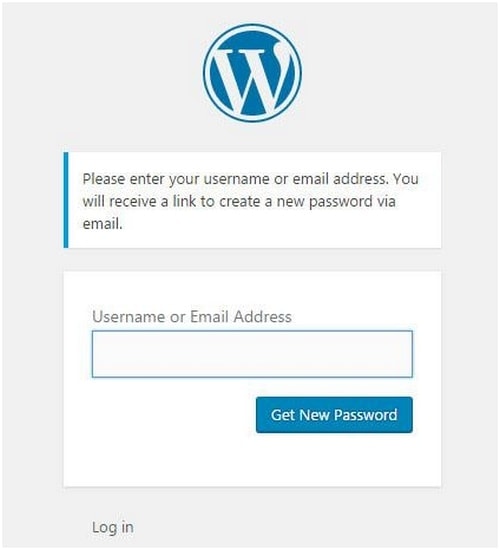 You will be directed to a new password link with a prefilled password. Ideally, it can be a good idea to keep the password generated by WordPress as it confirms all security requirements and would be one of the most secure options. However, if you find it hard to remember, you can change it to a new password as per your preference.
If you decide to keep the password, you can check the box of 'Remember Me' to ensure that you don't need to type in the password again.
In Conclusion
WordPress Admin URL is one of the most critical elements of your WordPress website or blog. Since it helps to log in to your backend operations to manage your WordPress blog or website, it should be handled with proper care. Make sure that you do not provide access to anyone to the admin area in case you do not trust them.
Liked this post? Check out these detailed articles on
Topic of Blogging
Alternatively, check out the Marketing91 Academy, which provides you access to 10+ marketing courses and 100s of Case studies.