If you are in the line of social marketing then you must be knowing how challenging it is to get free social media images that are relevant to your Social Media Marketing Strategy.
It is known to everybody that photos are one of the best components for getting the audiences to engage with you. The problem is until and unless you are ready to pay for the photo, finding an ideal one can really be time consuming and tiresome.
In this post, we will be taking you into the sites of free social media images that are of top-notch quality and best to get used in Social Media Campaigns and Marketing Strategies.
16 Sites to Get Free Social Media Images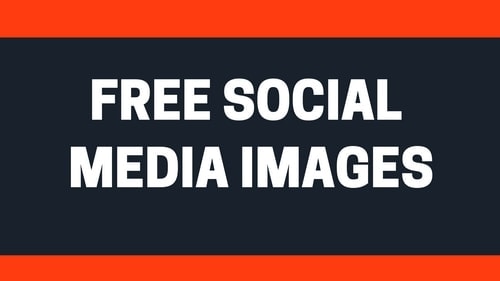 As mentioned until you want to pay, it is really tiresome and difficult to get the free social media images. So, here we have mentioned some of the best sites from where you can get the social media images. This will help you to get relevant images for your posts without paying a penny for the images.
1) Adobe Stock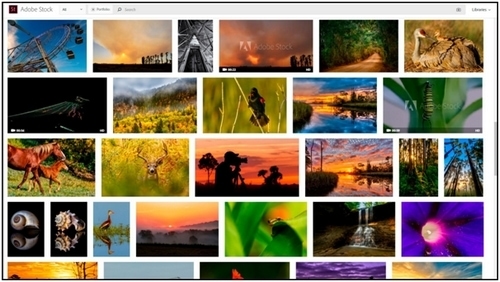 The best part about the Adobe Stock is that it holds over more than 90 million high-quality free social media images and creative assets that can be used in your social media campaign.
You can easily find the best-suited image that can enhance the visual appeal of your creative projects. You can conveniently get the preview of watermarked images that you can use in InDesign CC, Illustrator CC, Photoshop CC, Adobe Desktop Apps and so on.
2) Unsplash
One of the best sites that will let you get free social media images with utmost ease. It comprises its own license that allows users to use images without paying any fee. You can use these images the way you want to use. The only thing that you need to pay attention to is that you cannot use these images for creating any site that competes with Unsplash.
If you have subscribed to Unsplash on their website then in every 10 days you will be receiving 10 new images via email. The images are licensed as Creative Commons Zero. This means that you are allowed to copy, distribute, modify and use the photos without any cost. It also includes the use for commercial purposes without even asking permission from the attribution of the photographer or Unsplash.
3) Burst
This is another popular site for free Social Media Images. Burst is actually a stock photo platform offered by Shopify that you can use for free.
You will also get royalty free images here. Entrepreneurs can also get business ideas and related images via Burst.
4) Gratisography
Gratisography is one of the highly preferred sites for free stock photos because of the appealing and useful style of photography. You will get photos of higher resolution.
These photos are always ready to use whenever you want to. You can find these photos in different categories such as nature, urban, people, object, animals and whimsical. Along with this, the new photos are added every week.
5) Pexels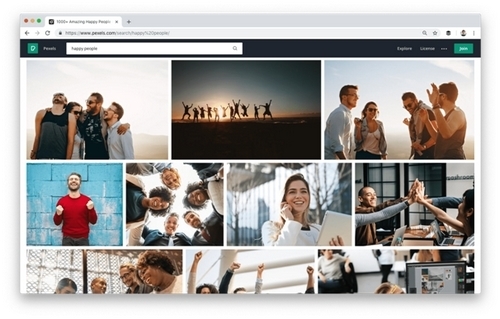 With Pexels, you again get a site that comprises its own license and hence offers you an absolute authority to use their images as per your needs.
You can easily use free Social Media Images of Pexels by modifying them the way you prefer. These images will also be best fit for commercial and personal usages.
6) IM Free
IM Free is basically a collection of the free web design that is only for the commercial use. It offers royalty free stock images that are arranged according to themes like education, technology, and nature.
When you visit the site you will also get to see free icons, templates, button makers and so on.
7) Free Images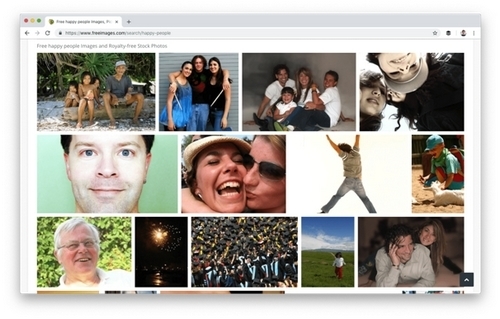 As the name suggests, this one is one of the best sites to get free social media images and you can find here around 3 lakh free stock images.
The images that you get from here also have the license of Free Images that lets you use those images the way you want to use without any restrictions.
8) Pixabay
When you visit the Pixabay, you will come across more than 49000 free videos and images both for the personal as well as commercial purposes.
Each and every image that is present on the site is royalty free and covered with Creative Commons CC0. This means that you can use them for commercial use online and in print as well.
9) Kaboompics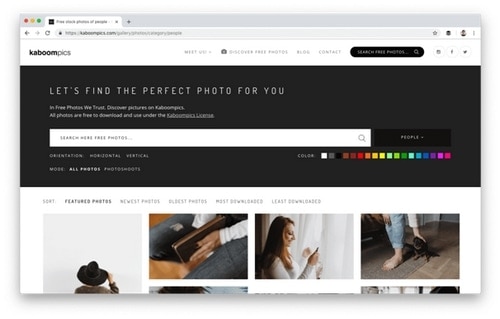 With Kaboompics, you can find lots of free images that can be used for your social media posting and content creation. All these images have the license of Kaboompics that let you use them as per your specific needs.
However, redistribution of these photos is not allowed. Some amazing features are also comprised of this tool that you will for sure love. For instance, you can use it to search for photos by searching for specific colors. It can also offer a complementary palette of colors for your social media photos.
10) Canva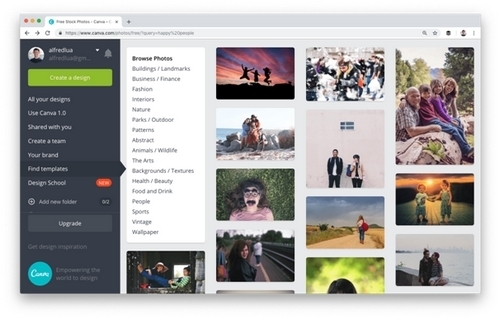 All your quest to get amazing graphics for social media campaigns without paying any money ends here with Canva. It is an amazing online graphic design tool that will greatly help for you in creating free Social media Images.
You can easily opt for this one to get free stock photos of top quality. With the help of Canva, you can turn an image into a graphic of your needs. So, this is going to be one of the best places to get high-quality Free Social Media Images that can enhance the visual appeal of Social Media Campaigns.
11) Morguefile
The Morguefile site was launched in the year 1996. The site also offers photographs that are free for use. You can include these images in creative projects with great ease.
The website also asks to credit the photographers and the artists when any of the images from the free stocks are used due to the unavailability of the images in the public domain. This is one of the greatest resources for getting the free social media images and can use them as backgrounds for the text-based graphics.
12) Flickr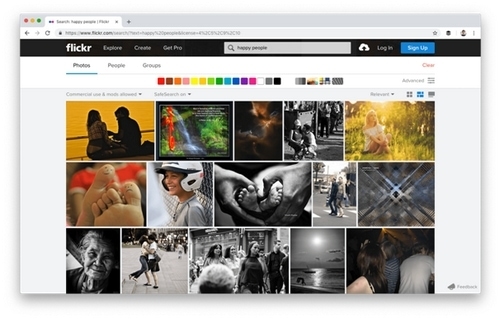 Top rated image hosting platforms that can help you find free Social Media Images for your commercial purposes.
You only need to choose 'Commercial Use & Mods Allowed' in the 'Any License' filter of Flickr and you will be able to find best-suited images for you.
13) Stockvault
This site has around more 40 thousand royalty-free graphics, images and designs from the designers, photographers, and students all across the globe.
If you are in the Free stock photos, you can have access to a large number of photos that can be used as social media images without paying any fee.
14) PicJumbo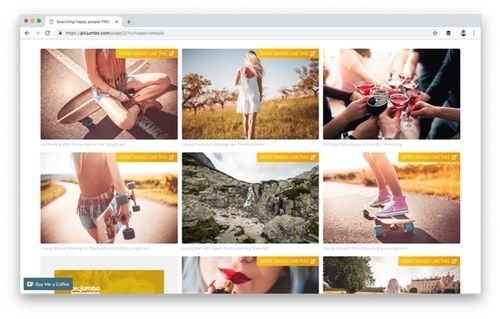 Choosing PicJumbo will help you get free Social Media Images of great varieties. You can find all sorts of images that are free and no registration is needed at all. The Picjumbo is one of the most popular sites for downloading free social media images. Ever since it has been established in the year 2013, around 6 Lakh photos have been downloaded from the site.
The users are allowed to click through the different options of more than 600 free Social media Image of high resolutions. Subscribing their newsletters will also entitle you to get free images with utmost ease. In case you wish to spend a little money, you can also opt for a premium collection of PicJumbo that lets you get enticing photos and can even offer Vertical images that are best fit for different types of stories.
15) Superfamous
Choosing Superfamous will let you delve deep into the creative ecstasy of designer Folkert Gorter.
You will get his photography that comes with a Creative Commons Attribution 3.0 license that allows you to use these photos the way you want, and the only thing you need to do for this is giving credit to the designer.
16) New Old Stock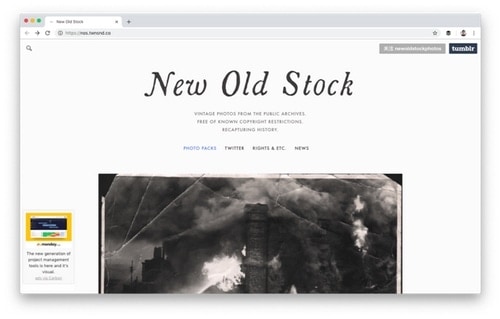 Looking to get appealing vintage photos that do not have any sorts of copyright restrictions for the users like you?
The New Old Stock is the best place to get free Social Media Images that are best fit to offer vintage appeals to your Social Media Posts.
New Old Stock has a free vintage collection in its public archive for all kinds of marketers and image users and you can start incorporating those images in your posts without any hesitations, restrictions, and limitations.
Wrap Up!
So, these were some of the topmost sites that we can use to get free social media images. So, go through all of them and see which site is the best one.
Did we miss any of the sites that you prefer using? Share with us in comments.
Liked this post? Check out these detailed articles on
Topic of SOCIAL MEDIA MARKETING
Alternatively, check out the Marketing91 Academy, which provides you access to 10+ marketing courses and 100s of Case studies.