Do you want to use Facebook Business Page to generate leads and sales for your business? – Then the Facebook Marketing Strategy that we are going to discuss will for sure help you learn the knack of best Facebook Marketing and Advertising techniques.
Facebook is very helpful and effective in running organic and paid campaigns.With an effective and comprehensive Facebook Marketing Strategy, you can easily promote your business to the most relevant audiences and generate more profits.
In this article, we will deep dive into 11 incredible techniques that are crucial parts of result-driven Facebook Marketing Strategy –
1) Drive your site traffic to your Facebook Page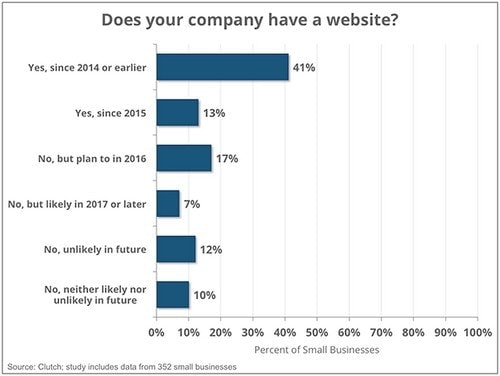 When you use your Facebook Marketing Strategy for generating traffic for your site, you are ready to multifold your profits. For this, in addition to having a Facebook Business Page, you should always have a website.
With an organic campaign, you can easily generate traffics for your site and then, offering some opportunity, so your audiences can meet you on your Facebook page will be quite easy and fruitful as well. In the below-given example, you can see the plugin that will let site audiences meet company on their Facebook page.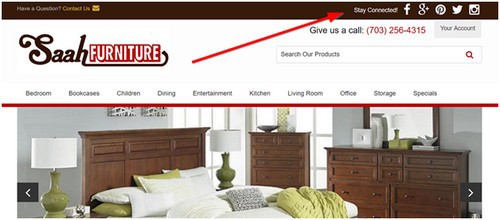 2) Use Facebook advertising to grow your Page
Facebook Ads are very useful in optimizing your brand awareness. You can easily use them to let your prospects learn more about your products and services by using boosted posts on Fb.
Facebook Ads are affordable and they help you promote your business to potential clients in the most efficacious way possible. You can build a loyal fan base using Facebook advertising.
You can also use Facebook ads for promoting your Facebook posts.
Types of Facebook Ads
Photo Ads
Video Ads
Carousel
Slideshow
Canvas
3) Start hosting Facebook Contest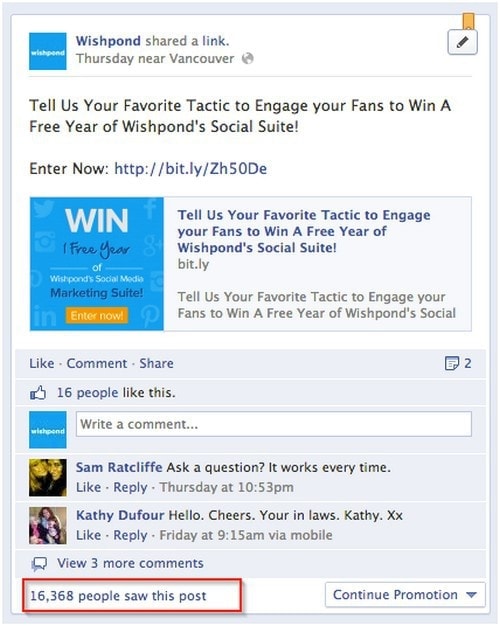 Using contest as an integral part of your Facebook Marketing Strategy is very helpful in boosting the performance of your Facebook campaigns.
It will help you get more likes and enjoy more fan base for your Facebook business page.
It will also widen the reach of your brand. For this, no technical skills are needed. You can also promote your Facebook content via Fb ads.
4) Find and engage with your Facebook community
Engaging with Facebook Community that is associated with your brand or business is again a very important Facebook marketing strategy for you.
You should also engage with your audiences, so you can convert them as your client. The more you engage with your audiences, the more you increase your chance of having a powerful fan base.
You should also engage with other Fb pages that are related to your business. Go to their communities and impart knowledge over there as well. You can also opt for some other industries to draw in wide varieties of audiences.
5) Post images on Facebook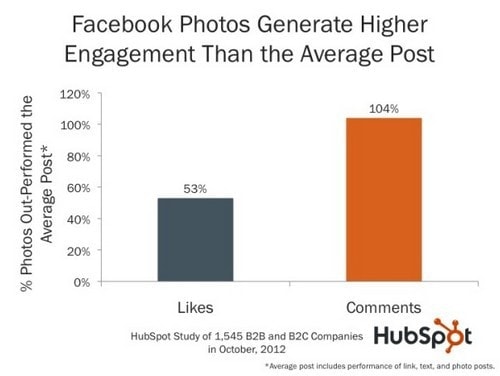 Using images in your Facebook post is very important Facebook Marketing Strategy that will establish your brand to generate more leads, conversions, and profits.
Per day, more than 300 million images are uploaded on Facebook and it is the best way to ensure two times engagement on Facebook pages. With the help of images, you can make sure 53% more likes along with 104% more comments. Therefore, you will be getting more engagement on your posts that ultimately convert into more profits.
You can use pics, comic, chart, screenshots, Gifs, and other forms of visual representations that can easily empower your targeting and conversions. You will be establishing a deeper relationship with your audiences. Some tools that you can use for this purpose are PicMonkey, Canva, Picktochart, and so on.
6) Use Videos in Facebook Posts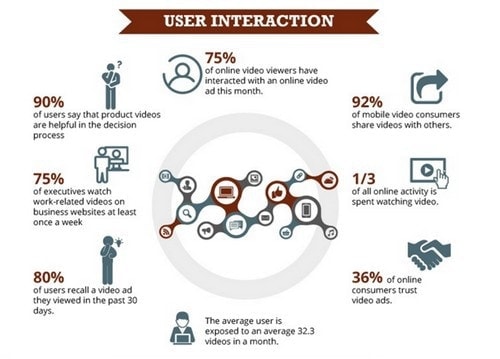 Videos are the new trend and the reason being is their potential to pull in, attract, entertain and influence audiences in the limited possible time.
They are even better than images used in Facebook posts.
Videos will ensure 135% more reach for you. Many big brands are using Facebook videos for engaging, informing and entertaining their audiences. Interesting content can compel audiences to watch complete videos of even 20 to 30 minutes duration.
All this makes the inclusion of video content in your Facebook Marketing Strategy one of the best techniques of building trust with your prospects and existing customers on Facebook. Around 60% of marketers confirm videos are offering the best ROI.
Bir brands are shifting their budgets from TV video promotions to video content on social media and online channels.
Live videos are a new trend that is gaining lots of popularity everywhere and you should include that in your Facebook Marketing Strategy.
7) Start using Facebook Groups

Creating or joining Facebook groups is also very important Facebook Marketing tip for you. Millions of groups are active on Facebook and they are helping businesses of all possible niches. This will be the very useful way to build your business and boost your social influence. You should create or join the Facebook group that is related to your business.
Groups are the best ways to connect with your peers, industry leaders, audiences who are active in your niche. You should make your Facebook group helpful to fulfill all the quests of your audiences. No need to create any sort of façade out there. Just be genuine and ensure value to your group members, as this is the key to ensure success.
If you are the group owner, you need to be very active to generate more profits from your Facebook group. Using these groups are considered best ways to connect and interact with your existing and potential audiences. Follow this Facebook guide to learn how to create Facebook groups.
8) Use your Facebook cover photo smartly

Your Facebook cover photo is very powerful in highlighting your key USPs.
This is one of the most powerful mediums to advertise your brand in the most efficacious and result driven manner. You can use it to promote your product/service, add any CTA, or can use it to increase your subscribers.
You should use it for conveying your marketing message across your audiences. You can use it show your office, any special event announcement, any latest video etc. to make most out of it.
9) Use a variety of Content and create them day in, day out
Being a content machine is very important Facebook Marketing Strategy that you should use to make profits from Facebook campaigns.
Content will always help you compete potently in the market.
You should opt for articles, podcasts, videos, guest posts, interviews, and infographics sorts of content to constantly come up with some great stuffs that inform, entertain, engage and convert your audiences.
So just turn yourself into the content machine and create powerful content that will alleviate your success via Facebook marketing campaign.
10) Track, Measure and Improve your Campaign
It is very important to track and measure your Facebook marketing efforts, as this will guide you to learn that your campaign is going to help you accomplish your business goals or not.
There are varieties of Facebook metrics that can help you in the process. Some of the metrics whose tracking is important to make your Facebook marketing campaign be result driven are-
Fan Reach
Organic Reach
Engagement
People talking about this (or storytellers)
Click-through rate
These five metrics are very significant in making your campaign result driven.
 11)  Use Facebook Insights

You must have heard about Google Analytics that helps in tracking the performance of Search Engine Marketing Campaigns. Facebook Insights does the same thing for Facebook marketing campaigns.
It will let you know everything about your audiences, advertising, and marketing campaign on Facebook. Different things that you can learn about your audiences are Age, Location, Gender, Work, the Best time to post as per availability of Fans, Engagement, Organic reach, Paid Ad performance and so on
All such information will help your campaign be highly productive.
Final Thoughts
Facebook is for sure very effective in boosting the sales potential of your business, and for this, you only need to have the right Facebook Marketing Strategy tweaked for your specific audience base.
Facebook advertising is also more effective and affordable than Google Ads. It will help you generate better leads and ensure more conversions. You can also use Facebook for trust building purposes.
You can easily use this Social Media Channel to optimize your online branding. All this is influencing big and small businesses to use Facebook to boost their returns on investments.
If you also want to use Facebook for boosting your profits, but confused in making right Facebook Marketing Strategy then share your business details in comments, and our experts will guide you in the process.
Topic of Facebook Marketing
Alternatively, check out the Marketing91 Academy, which provides you access to 10+ marketing courses and 100s of Case studies.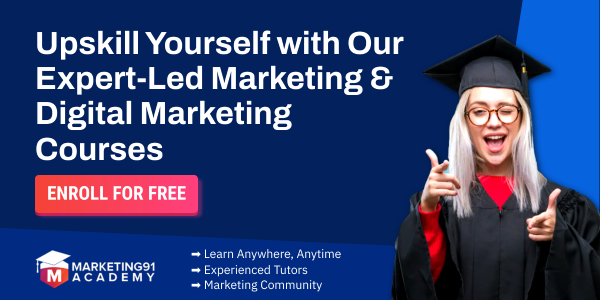 Liked this post? Check out these detailed articles on