If you are new in the online world then you must have heard about the term Social Media Optimization. Well, it is not exactly a new player in the world and certainly not a weak one. There are many marketers who claim that they know all about social media optimization but they are wrong.
It is a vast field and the more you know about it, the more you will want to know about it. But what exactly is Social Media Optimization, you might ask?
Well, this is exactly what we are going to discuss in here today.
So, if you want to know a bit more about SMO, then you better stay tuned and read the whole thing. We will also have a discussion on why SMO is so important for the business as well. So, don't miss it, people.
What Exactly Is Social Media Optimization?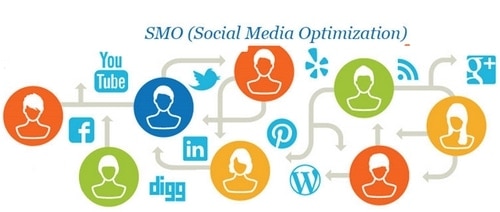 There are many different companies that are trying to survive in the atmosphere of social media and SMO is one of the best ways to do that. But that still doesn't answer the question that what is SMO?
To answer this question, SMO is basically named Social Media Optimization and it can be defined as an alliance that is formed between the platforms of social media and Search Engine Optimization. Most of the businesses these days are trying to leverage the benefits of SMO in order to have a healthy and successful business.
With the help of SMO or social media optimization, any particular brand or business will be able to raise awareness about the products and services that are provided by the brand. But that is not all. SMO use different communities, platforms, and channels of social media in order to create brand awareness for any product and service. So, you know what that means, right?
Well, you will be able to use different social media websites and other video websites as well. Not just that but blog sites, bookmarking websites, and RSS feeds can be used as well. All of this is done in order to increase the traffic that comes to any particular website.
So, as a result, the search engine optimization for the website can be done easily and the search results will be improved. This is one of the main reasons why everyone is so hyped up about the SMO.
The entire method of SMO is done so that unique and individual visitors can be brought to different websites so that their business can increase.
Now doesn't that sound like something that is effective and useful?
Some of the main motives that SMO revolves around is the content publishing on different social media networks so that engagement and interaction between the business users and the viewers can be increased.
So, now that you know a little bit more about Social Media Optimization, let us dive into the importance of it.
What Is The Importance Of Social Media Optimization?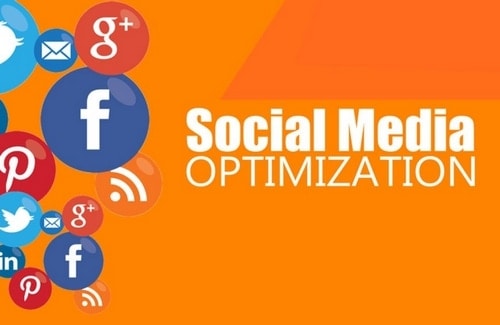 We all know by now that social media optimization is something that every single business wants and needs to get in order to achieve better results.
But why exactly is it so important and why are people so concerned about SMO?
Well, all your questions will be answered right in here.
1) Better Online Presence
When it comes to social media, you have to agree that you need a better web presence if you want your brand to succeed. This is exactly what SMO will do for you. The tactics and tips of Social Media Optimization can be used in order to build a very strong presence on the web.
Also, you will have more authority for your brand in the web world as well. Not only will SMO introduce you and your brand to the people but it will help you in making improvements as well.
2) Better Reach For The Brand
Another one of the greatest benefits of having SMO is that it will provide an opportunity for the brand so that they can reach out and connect with the audience in a better and more effective way.
This particular medium of SMO is the best one if you need to make your brand the best one in the eyes of the customer. Providing several benefits such as mobile accessibility and other benefits, this amazing method will help you reach more people than you can imagine.
3) Get More Traffic
Till now you have heard that SMO helps the businesses in reaching to a larger and much better-responding audience. Now we are here to tell you that it doesn't just do that. With the help of Social Media Optimization, visitors will be able to reach you as well.
So, there is no doubt about the fact that SMO helps a lot in the generation of traffic. With the help of the best channels in social media, your customers can reach your website and you won't have to pay an extra penny for that.
4) Generation Of Leads
Although you can say that social media can be mostly used for the branding of any particular business, it is also a fact that it can help in the generation of leads as well.
If you tap into the different social media sites, then you can easily take care of the lead generation process so that you can get leads for the brand. Now doesn't that seem helpful? We are pretty sure that you want to try out SMO after hearing this? Why not try it out then? The results will be amazing.
5) Improved Search Engine Results
You already know by now that SMO is basically a combination of social media and search engine optimization.
Well, this is certainly true that the SMO tips and tactics, when followed by extreme precision, will result in improved search engine results. This is one of the main reasons why people all over the world want to try out SMO.
To get started with Social Media Optimization, here are the 5 essential steps that you need to follow-
How to do Social Media Optimization?
1) Use Engageable and Shareable Content
Regardless of how powerful your content is, it won't get the relevant traffic if the general audiences you are targeting are not engaging with it via commenting, liking or sharing the content. For this, you need to create adeptly timed, engaging and relevant content.
You should also opt for persuasive content, plus it is also important to add content on a regular basis. Your content should also be media rich. Having easily shareable content would also help you in making your content result conversion driven.
Right use of CTA i.e. Call to Action also plays a key role in the process that you have to make sure.
2) Utilize Social Media Analytics
Much the same as in SEO, you need to guarantee you track all your SMO endeavors utilizing Social Media Analytics. This should be possible effectively through Google Analytics with the help of UTM codes that are abbreviated URLs that enable an advertiser to gauge the movement a site gets from Social Media Sites.
Moreover, you can likewise get a full image of the outcome that your SMO system is offering to you. A well-manufactured and valuable Social Media Analytics tool will give you essential data that will guarantee you are destined for success.
Some of the best Social Media Analytics tools for you are-
Followerwonk
ViralWoot
Google Analytics
Quintly
Cyfe
Tailwind
Keyhole
Klout
Klear, etc.
3) Try different things to get best Posting Times
Through experimentation, discover ideal posting times that function admirably for your target audiences. You can find out numerous stats and details that give advertisers ideal occasions to post on different social media networks.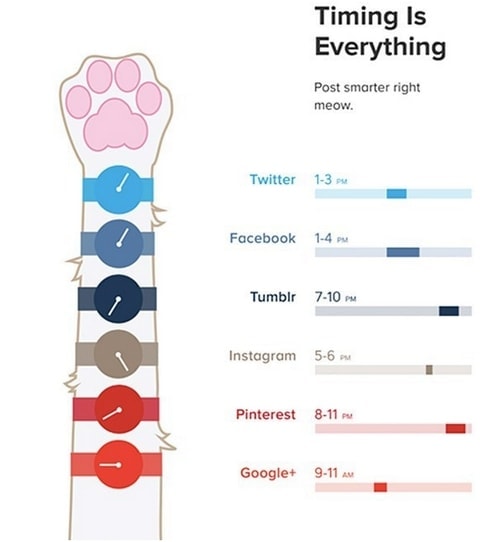 Nonetheless, the truth on the ground is that ideal posting times are subject to your relevant audiences. While a portion of these details will enable you to begin, the best way to take care of business is to attempt and see what works best with your prospects.
When you figure out what time is the best fit with your targets, you need to tailor a posting timetable that lives up to the needs and desires of your prospects.
4) Hashtags & Social Media Optimization go hand in hand
Hashtags are very effective in finding new individuals, plus, it additionally gives your audiences an easy and effective path to discover you.
Hashtags are synonymous with web-based social networking and promotions. In actuality, most of the social media platforms such as Facebook, Instagram, Twitter, and Google+ have consolidated the utilization of Hashtags in their prime features.
Besides making it simpler to follow trending news and topics, Hashtags additionally help in classifying Social Media Posts. They also add entertaining quotient into the world of online marketing.
5) Optimize Your Social Media Profiles
In spite of the fact that making a Social Media profile appears to be a basic assignment, it is one of the territories of Social Media Optimization that you should never disregard.
The profile page is the establishment of having a solid impression that can fabricate a profitable presence over there. Some of the things you need to pay attention to for making your profile well optimized-
Your Username
Profile Photo
Cover Photo
Bio
Fill Out All Information
So, there you have it, people.
That is all that you need to know about Social Media Optimization. Make sure that you try this method to optimize your social media presence.
In the event that this article was useful to you in any capacity, share your views with us.
Liked this post? Check out the complete series on social media marketing