Search engines use various factors to determine the ranking of your website. Among them, one of the most important SEO factors is the SEO title tag of your website, web-page, or content.
Title tags are vital not only for the crawlers but also for your readers.
First, your title tag should be relevant and close to the keywords your readers may search for. Second, it should also be relevant enough for the bots, so that they can easily crawl your website, index it, and can get a clear idea about what your website is all about.
Here, we are going to throw light on some of the most important points to focus on when it comes to deciding on your website title tags.
About SEO Title Tags
Now if you are new to SEO, your first question will be – What exactly are SEO Title Tags?
Well, you probably know that your web pages are made up of HTML codes. One of the elements of the HTML codes in your webpage is the Title tag.
This is found in the head or top section of the page code. The title tag in the HTML format should be displayed in the following way:

In case you are using Yoast SEO plugin for your WordPress site, you add your post title in SEO Title box-

Where SEO Title Appears
SEO titles are quite important, as they appear at different places and tell about the context of your post.
Some of the key places where these titles will appear are Search Engine Result Pages (SERPs), Social Media Posts, Browser Chats, Opened Chat Messages, etc.
Why is SEO Title Important?
Title tags give a sneak peek on what information or what value your site is going to provide them.
This helps them make a decision whether they want to click on your website link and visit your page.
On the other hand, for bots, your website title tag not only serves the same function like that for readers mentioned above, but it also serves the purpose of deciding your website's relevancy with the user's search query.
In case Google does not find your SEO title best suited, it may be occasional re-write it as well. Google does this to increase the relevancy and performance of your post in the way of satisfying its users.
Why Google Changes SEO Title
To provide useful results to its users
Your title does not best describe your post and Google comes up with a more suitable title
Google is deciding your title as per the anchor text of your inbound links
Different Elements of Title Tags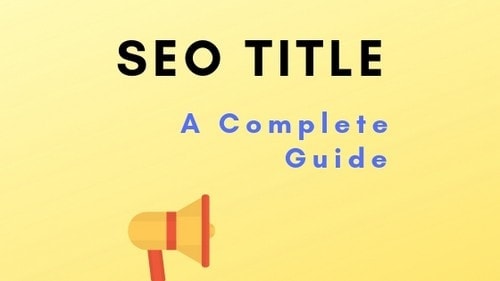 1) Keywords
Keywords are one of the most important elements of a title tag. When rightly chosen, Keywords can level up your game of Search Engine Optimization. The trick is to use your desired and the most relevant keywords for your title tag. However, the point to be avoided here is, overdoing.
For example- 'Delhi photographer' is your keyword and you use it in the following way:
"Best Delhi photographer: Wedding Delhi photographer and Birthday Delhi photographer."
Here, 'Delhi photographer' has been used too many times. This is an example of keyword stuffing, and Google doesn't encourage this practice. It may change your title tags in such situations to its liking.
"Best Delhi Photographer for Weddings" would have rightly done the job here. Again, another crucial point to remember while using keywords in title tags is that it must appear in the first five words of the title.
Related: 
2) Length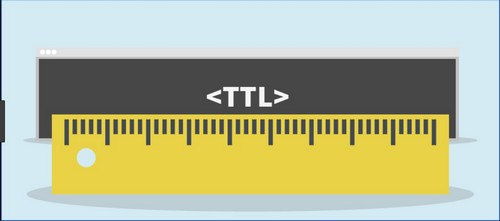 What is the ideal length of the title tags?
There is no specific answer to this question as Google has not disclosed the ideal length or the number of characters your title tag should contain.
However, we can give you an estimate that the title tag should not contain more than 50-60 characters. Anything longer than 60 characters may lead to the cutting off of your title in the middle.
In such a case, your title won't be displayed fully, and the inability to display the full title will be represented with the three dots.
Avoid this from happening, as this fails to give readers the full picture of what your website is about.
Another point to be careful about when deciding the length of the title tag is excessive use of the capital letters. Remember that capital letter takes ups more character counts than the lower case letters.
3) Stop words
While choosing your title tags avoid the usage of the stop words-'And', 'A,' 'The,' 'But,' 'On,' 'So,' 'Or' and 'With.'
If it seems impossible to have a title tag without using the stop words, try finding out different combinations of your keywords.
Key SEO Title Practices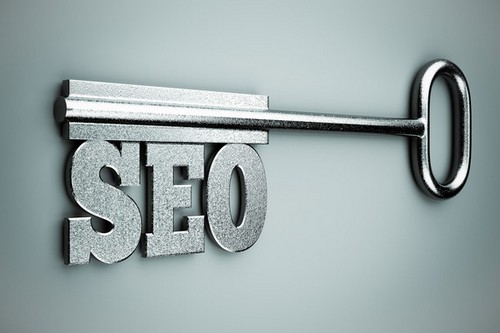 1) Do Branding with your SEO Title
Title tags can be used as an element to your branding.
Therefore, make sure to add your brand name in the title tag. The most suitable placement for the brand name in the title tag is at the end of the title. To accommodate the brand name, you may also consider shortening your title length.
Having the brand name in the title will increase your click-through rates and add to the credibility of the website. This is also a great way to distinguish your website from the others.
2) A title should have Action Words
 'Make,' 'Take,' 'Get,' 'Learn,' 'Boost,' and 'Go' are examples of action words. The use of action words can pique the curiosity of the readers and encourage them to click on your link.
Action words help the users to get an idea on what they are going to get by visiting your website. When action words are included in the title tags, users get the idea of your website just from the title itself.
For example- the word 'Get' may indicate that the readers might get a service, and 'Learn' indicates an educational experience.
4) Distinguish yourself with Unique Titles
Each page on your website has unique content.
Therefore, they should get their unique page titles too. Using generic page titles like 'Profile' and 'Home' may lead Google to change them. Instead, some other title may be given by Google that seems to fit.
E-commerce sites should be especially cautious of this as they have several products of the same type.  When you give each page a unique title, each of them is SEO optimized and are displayed on the SERP for the relevant query.
Unique titles can increase the click-through rates and avoid any confusion of duplicate content. Further, you can also use canonical tags to show up your first page in the SERP.
5) Title tags and headings should be different
Another powerful SEO trick to increase your visibility is using different keywords in the headings and title tags.
By doing this, your title tag will show one keyword, and the page will show another keyword in the heading. This enables you to target more than one keyword.
6) Never do Keyword Stuffing in SEO Title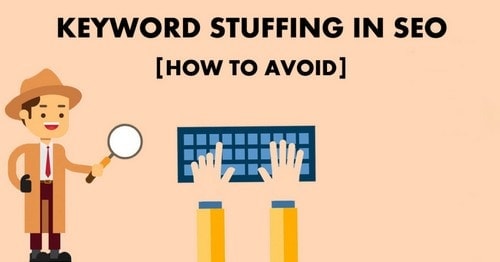 Keyword stuffing is always bad, and if you start using it from the title of your post, it can be torturous for your readers and spammy for the search engines.
So, adept, organic, and impactful use of keyword in SEO title is suggested.
7) Every Web Page Should have an SEO Title Tag
Every page should have one <title> tag that should be placed in the <head> section of the code.
If you have title tag in body, or you are using multiple title tags in the code, or you do not have any title tag, then all these can be bad for the Search Engine optimized presence of your site.
8) Your Primary/Main/Top Keyword should be in SEO Title
Title of your post is the best place to have the primary keyword.
That is why it would be more beneficial for you to use your best performing keyword in the titles of your posts and pages.
Using keyword at the beginning of your post or page would also be more productive in optimizing your Search Engine Presence.
Opting for the long tail variations of your primary keyword is also an important practice here.
Increasing Click through Rate of SEO Title
1) Instantly grab the attention of readers by invoking Emotions
Using power words that can pull in your audience instantly will help you tap into the inner senses of your readers. This can be very effective in increasing CTR of your site, page, or content.
Words like Remarkable, Actionable, Amazing, etc. will help in grabbing the attention of readers. For instance, if you have a post-'10 SEO Title Tips', then you can change its title to '10 Actionable SEO Title Tips'.
2) Using Parentheses or Brackets will be helpful
With the help of Brackets or Parentheses in your post, you will improve the readability of your post.
For instance, if I change the aforestated title into 10 Actionable SEO Title Tips (That Experts Suggest in 2019), then it would be more effective in converting readers.
3) Create Inquisitiveness in the Mind of your Readers
Let us discuss another version of 10 SEO Title Tips here!
'10 Actionable SEO Title Tips (That Google would never like you to Know)'
This title will, for sure, turn your reader curious to know about these tips that will increase CTR of your post.
So, these were some tips that will help you create eagerness in the mind of your readers to know more about the information that your post is sharing.
In Conclusion
SEO Title tags play a very important role in generating traffic. Do not take it lightly as it plays a crucial role in your SEO game.
Adeptly following aforestated tips and implementing those in your website, blog, or content will help you have better lead generation, CTR, and conversions.
However, you have to offer relevant, informative, engaging and empowering content because that will let your site visitors stay on your page. This will decrease the bounce rate as well.
In case of any doubts about SEO title tags for your site, feel free to ask us in the comments.
Liked this post? Check out the complete series on SEO