Have you heard about plagiarized content? Do you know what is Plagiarism and how it affects the SEO of a site? Then delving deep into this post will satiate all your doubts.
We all know that over the last decade, content creation has developed as an industry.
Content is the base of successful and optimized existence of businesses on the web. There is a breakneck competition among the different sites that are struggling to get up the search engine ranking through content.
But in the process, it is an unfortunate fact that plagiarism is also gaining prevalence.
Content of the number of websites is plagiarized, which is the reason why there is a lot of duplication of the content. Ultimately, because of plagiarism, search engine ranking goes down.
It is an undeniable fact that Plagiarism is wrong, and there is nothing that you can ever do to justify this. If you are going for plagiarized content, then definitely your website is degraded, and the website content has no value.
Let us have a look upon some of the disadvantages of Plagiarism Content-
Why Plagiarism should never be incorporated in your content?

When you are plagiarizing the content, you are stealing someone's creation, and it is a kind of worst technique that you could ever have. The plagiarized content will cause a lot of problems in your website because it violates the Search Engine Optimization rules and can degrade your ranking.
Claiming a content, which is not created by you and copied from other sites or blogs can hurt your SEO very badly. Some of the consequences of plagiarized content can be-
Your site can be banned
No chance of ranking in SERPs
The lost opportunity of Online Business
Many of the site owners and bloggers use anti-plagiarism tools so that the Plagiarism can be checked and corrected before the post is published. Plagiarism also violates the copyright laws, and it is very illegal as well as unethical activity, and it is extremely bad for the business.
You need to understand that the more Plagiarism your content has, the more your website will get affected.
Readers can also gauge that the Content is Original or Not
If somebody thinks that he or she will be able to fool the audience, it will not happen for a long time because ultimately, all the audiences will understand that copy-pasting is being done.
If you are using the content of any high authority site, for sure they will have better search rankings. So, readers will, for sure, get to know one day that you are using plagiarized content.
If you want to have the best content in your website, it is always a better option to go for a professional writer, so that authentic content can be created when you are implementing the Search Engine Optimization techniques in them.
The content should also have good readability as well as scan ability so that the readers can engage in the same.
Plagiarized Content is destroying your Search Engine Optimization. Distracted readers won't click through your site that will eventually decrease your Search Engine Rankings.
Either you use Plagiarized Content, or others are plagiarizing your Content- Both are Destructive
If you talk about Plagiarism, it can also be destructive when other bloggers or site owners are plagiarizing the content of your site. That is why it is suggested to keep strict surveillance, so your content is not being plagiarized.
Even in some of the cases, your content might be used by someone else so adeptly that they will start ranking and you will be getting penalizes. That is why protecting your content from being plagiarized is also important here.
What are the different types/degrees of Plagiarism that are adopted?
You can find out three different types of plagiarism-
Patchwriting
Cut and Paste
Inadvertent Plagiarism
Let us now dive deep into these types and understand their key idiosyncrasies…
Patchwriting
It is one of the techniques of plagiarism that is used by the writers to rewrite the content of an existing site. In this, they take some extent of contents from the other websites and rewrite that in their language.
If you go for Patchwriting, then it is unethical because no good content will be added to the website and it will be your loss. In such circumstances, if rewritten content is not offering anything new and more valuable, then that will be rank lower than the original content.
Copy-Paste
The second kind of plagiarism that is taken by the writers is the copy paste policies because in that case, the work of any other writer is entirely copied and pasted to the other site.
This will create more than one copy of the content on different websites. You should understand that you will be penalized because of this kind of practice.
Inadvertent Plagiarism
This is the third type of plagiarized content that is not used deliberately by the writers, but it occurs accidentally.
Actually, in Search Marketing, keyword oriented articles and blogs revolve around specific phrases and concepts, and sometimes accidental plagiarism occurs. You may also even copy your post some of the times discussing similar ideas of a particular niche.
Now, as you know what plagiarism is and what the different types of plagiarism are, let us now discuss how you can avoid the issue of plagiarized content-
How to Avoid Plagiarism?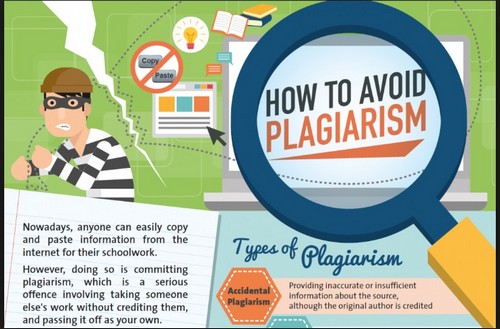 You can avoid plagiarism just with a little bit of precaution and effort.
It is essential that every guideline is given to the writers. Every source of the content should also be authentic.
If you want to control plagiarism, then you will have to spend time and put some effort so that you do not have to struggle any longer. You need to understand that one of the biggest struggles, when you are creating the content, is to make it absolutely Plagiarism free so that there can be authenticity and originality in the continent.
Quality of the content should always be good, plus it should also offer some fresh perspective to the writers. It will also help in increasing the online visibility of the website so that there is no case of poor page ranking.
Monitoring is very necessary for Plagiarism Free Content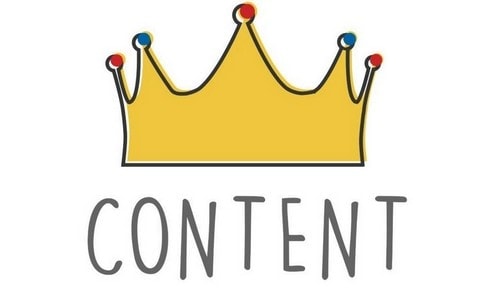 You need to take care of the fact that Plagiarism needs to be checked now and then. Having the best plagiarism checkers at your disposal is also important here. There are several steps that you need to take so that proper monitoring can be done.
The first thing that you have to do is to use the Plagiarism tools so that you can know whether or not the content is copied. Some of the best plagiarism checkers that can help you in this are listed below-
Best Plagiarism Checkers
Copyscape
Small SEO Tools Plagiarism Checker
Grammarly Plagiarism Checker
My Assignment Plagiarism Checker
Quetext
Bibme
Plagramme, etc.
With the help of these plagiarism checkers, you will be able to check intentional as well as unintentional plagiarism issues in your content.
Wrapping it Up!
In addition to these tips, you should also make sure that you do not get the writing done from any cheap writers; otherwise, the service will not be up to the mark. Also, ensure that value addition happens to your website so that people are interested in what your website is declaring.
It is important to offer content that is knowledge oriented and have some real values. Such content can get the proper benefit.
On the concluding note, we can say that to get better Search Engine Rankings; it is inevitable that you are using plagiarized content on your site or in your blogs. We hope the tips mentioned above will help you have plagiarism free existence on the web.
Having any doubts about plagiarized content? Which tool do you use to check plagiarism? Share with us in the comments.
Liked this post? Check out the complete series on SEO