The process of optimizing a website begins with keyword research.
This is one of the core SEO steps that allow SEO professionals or marketers to figure out which words or phrases they should rank for.
While doing keyword research, marketers can discover the terms which are frequently used by their searchers and niche audiences in the search engine.
Also, they can discover the level of competition present for each term. This allows for crafting an effective keyword strategy.
Keyword Research Example
Let us understand the concept with an example – imagine you offer SEO Services in New York then you can choose keyword – SEO Services in New York.
Now, when your target audiences search for SEO Service in New York, they will find your website in Google search results.
That is why, researching for the right keywords that can best fit with the search inputs of your audiences is very important for the effective Search Engines Optimization of your content, site, or webpage.
Let us now see some of the key benefits of Keyword Research…
Benefits of conducting Keyword Research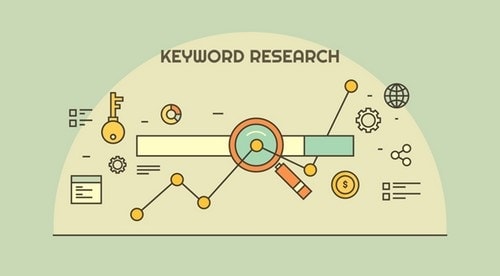 There are several benefits to conducting keyword research.
It not only enables marketers to discover new words or phrases related to their niche, products, and services but also allows them to figure out the varied ways in which searchers type Search Query Input and research to find their answers.
Again, when a brand knows which keywords, its target market is searching and what they are looking for; it provides them the knowledge to design their content marketing strategy around those topics.
This drives more relevant traffic to their website that has a better conversion rate.
So, with the help of Keyword Research, you can create content that will connect with your audiences, convince them, and finally convert them into your loyal customers.
Let us now have a look upon some of the tips that will help you in researching the right keywords for your site, page or another form of content-
Keyword Research Tips for Search Marketers and Site Owners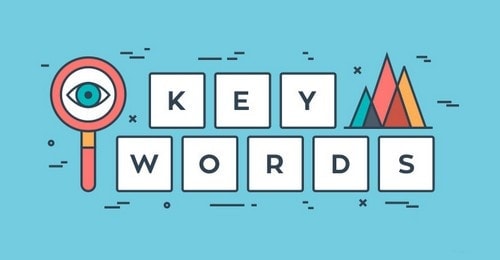 There are a few important tips you need to pay heed to for understanding the right way of using keyword research-
1) Find your brand's USP
The only way you can stand out from others is by identifying what is unique about you.
The digital space works in the same lines as that of the offline world. People are only going to notice you and come to you if they find that what you are offering is not being provided by any of your competitors.
Therefore, it is important that you identify your unique points that differentiate you from others in your industry. Put yourself in the shoes of your customers and ask yourself why you would purchase products or services from your brand.
This will highlight your brand's USP, and if there are none, you should start working to create one. You may also start by having a clear idea about the mission of your brand.
As per your USP, you can find out the right keywords for your brand.
2) Identifying useful keywords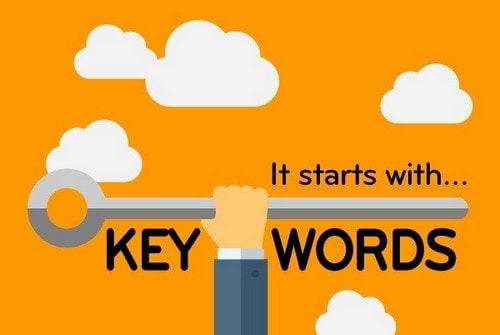 Identifying useful keywords should not be a problem if you know what your company mission is and what your brand USP is.
However, if you are finding it difficult to come up with some useful keywords, ask yourself the following questions.
In what niche your business operates?
What differentiates your products and services?
What values your company focuses on?
What is your brand good at?
The answers to these questions will enable you to come up with some really good keywords. Now, even after these questions if you are still struggling, then you should stop with the keyword research and start with having more clarity about your brand.
3) The frequency of conducting Keyword Research
Keyword research is not a onetime work.
It is a continuous process which has to be carried out at regular intervals and before the start of something new. Keywords are a fundamental component of your content marketing, advertising campaign, and other works.
They must be regularly checked to assess their relevance and should be updated from time to time.
As time progresses, your audiences' need may change, and this can lead to the emergence of new valuable keywords.
Therefore, as a brand, you have to always be on your toes and check out your target market's behavioral and search habit changes. Further, keyword research should always be performed before the writing or posting of a blog and also before the launch of a new website.
Now the time has come to delve into the most important thing- how to do keyword research-
4 Steps to Conduct Keyword Research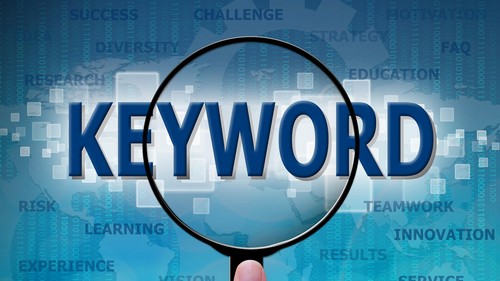 Let us delve into four important steps that help you find your best-suited keywords…
1) Know Business Objective or Mission Statement of your Site
Being aware of your business objective and mission statement is the key to finding the best-suited keywords for you.
Mission statements give answers related to-
The Identity of your Business
Key Products and Services your site is talking about
Unique Selling Proposition of your site or content
Who your target audiences are
Key Promises that you are making with your audiences via your site
We had covered in the tips section as well, where we were talking about the knowing uniqueness of your business is very important.
It is going to be your first step while conducting keyword research.
2) Do the enlisting of Keywords
Now, as you know your objective and mission statement, your next step will revolve around creating a list of relevant keywords around that mission.
You need to find out keywords that your audiences can type as their search queries in Search Engines while looking for the products or services that you offer. Ask the same sorts of questions to yourself and then make a list of those.
With your business objective and mission statement, you will get a clear picture of your target niche and key features that separate your business or site from others. This way, you will get those terms for which you want to be found in Search Results.
However, the important thing here is that the keywords you are listing are befitting to your site and target niche. For instance, your SEO site should rank for SEO related keywords. This will decrease your bounce rate.
Lower bounce rate and higher CTR tell Google that searchers are finding your content useful for that keyword.
You can also use tools for Keyword Research here, and some of the best tools for you here are-
Best Keyword Research Tools
Google AdWords Keyword Planner
Yoast Suggests
Answer the Public
Google Trends
Internal Search in Google Analytics
Moz Keyword Explorer
Keyword Tool
SEMrush
KWFinder
3) Know the Search Intent of your audiences behind typing a Search Query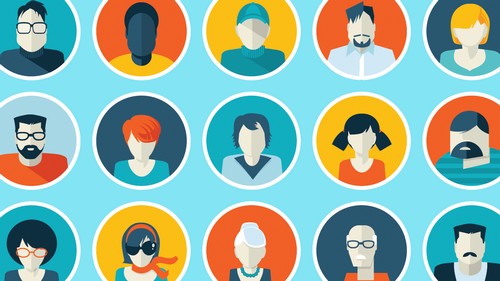 When people search for something in Search Engines, they do this with specific intents.
They might do this for knowing something, or just to get the answer of any curiosity, or to do in-depth research of any product or service, or to buy something, or to know about any particular site, etc.
All in all, they must be having a question, doubt, confusion, or curiosity in their mind whose best-suited answers they want from Google. That is why being aware of the intent of your audiences is very important here.
Four types of Intents are there, so let us have a look at those as well-
4 Types of Intents behind typing a Search Query
a) Informational Intent
When searchers type a query just to find relevant information about any particular topic
b) Navigational Intent
When searchers type a search input related to a specific site by typing the related term as the search query
c) Commercial Intent
When searchers are planning to buy something in the near future and now doing some research
d) Transactional Intent
When searchers are ready to make their purchase as per the Commercial Intent
This way, you can use those keywords that will be offering your audiences exactly what they are looking for.
4) Create Landing Pages, Optimize one Page for different Keywords and related terms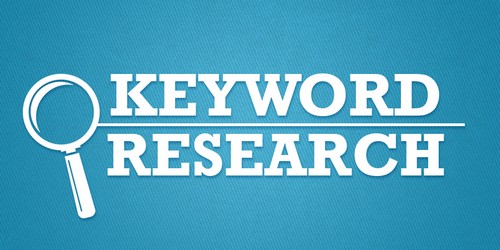 Keyword strategy that offers productive results, in the long run, revolves around appealing landing pages. Search engines look for pages that answer best to the queries of searchers and accordingly ranking of pages decide.
However, you need not create pages for all the different variations of keywords, and you can optimize one particular page for different variations of a keyword, its synonyms, LSI keywords, etc.
Important keywords for which you want to rank for need landing pages or well-optimized cornerstone article.
Then you can also come up with other articles that are linked to the cornerstone article.
This will complete your keyword research process. You will be having the best list of terms that your audiences search for, and accordingly, you can design your SEO campaign.
Now, let us understand how keywords play a key role in SEO-
The role keyword research plays in SEO
Keyword research achieves one of the most important tasks of SEO.
It brings your customers to your doorstep by finding out what terms they are searching for. This allows you to bring forth your products and services to their notice.
Further, without knowing which terms and phrases are being typed in the search engine, it would be impossible for you to optimize your page, images, and content.
Failing to do these, makes you lose out on the relevant traffic to your website and your brand remains undiscovered. Sitting in a corner and never getting the deserved attention is not something any brand wants!
Again, when you are not using the right keywords and keep on losing traffic, Google takes notice and lowers your ranks in the search engine result pages. This, in turn, adds further woes to the already dwindling traffic.
This is bad news for your website as it will also lead to an increased spam score.
Now, probably you may have got an idea of why keyword research is so essential for SEO.
However, conducting proper keyword research, but mindless usage of keywords in tags, pages, or other content is not encouraged either. Once you identify some good keywords, make sure to use them in a proper way and a relevant context.
Types of Keywords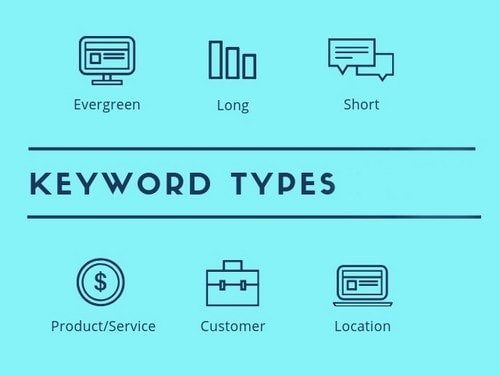 We can broadly classify keywords into two kinds.
Short-tail keywords
Long-tail keywords
Short-tail keywords
Keywords that only contain one or two words are said to be short-tail keywords.
Short-tail keywords are usually quite popular among the masses, and they also possess high search volume and high competition.
They are mostly the first words that a searcher thinks about while looking for answers in a search engine.  For example: if someone is looking to buy greeting cards. He/she will type in terms like 'Greeting shop' or 'Gift shop.' These are called the short-tail keywords.
Long-tail keywords
The keywords that contain three words or more are known as long-tail keywords.
Besides the number of words, long-tail and short-tail keywords differ in both search volume and level of competition. Long-tail keywords, unlike its counterpart, offer low search volume and low level of competition.
However, this doesn't mean that long-tail keywords are of any less value. They should be a part of your keyword strategy as it is easy to rank your website against long-tail keywords due to low competition.
Further, since long-tail keywords are more specific than the short-tail ones they help you in bringing quality traffic and deliver high CPC.
Bottom line
Keyword research should be included in your preliminary planning stage.
It should receive equal importance as that of conducting market research. With the right keywords, it will become easier to draft content strategies and achieve business goals.
Following the effective Keyword Research strategy will empower your SEO and Search Marketing Campaigns to be more effective and conversion driven.
Liked this post? Check out the complete series on SEO