Hashtag is a common thing today that you will most commonly notice in many of the social media platforms such as Facebook, Twitter, Instagram, and many others. Use of Hashtags helps you raise brand awareness. Plus, because of the optimized use of Hashtag Marketing, your audiences would never miss any of your posts.
Hashtag Marketing also empowers businesses to have the ability to go viral.
But just making use of the hashtag '#' does not do the work.
It is important to make the use of the tags in a proper way so that you can target the right audiences of your genre and can also get exposure to a huge crowd.
Making use of the hashtags in the right way will lead you to a great hashtag marketing campaign for your brand.
Let us first understand what a Hashtag Marketing Campaign is and then, we will understand the concepts with some of the befitting examples.
What is Hashtag Marketing?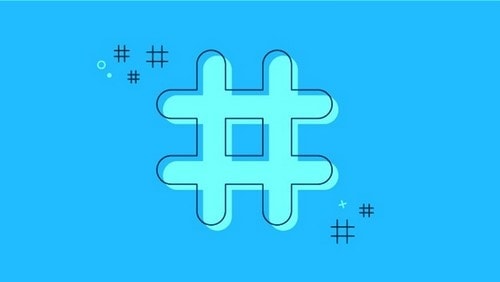 Hashtag marketing empowers businesses to make information more searchable and accessible. This would be highly profitable for the businesses that want to center conversations around any specific topics.
A particular event can be more social via Hashtag Marketing campaigns. By incorporating Hashtags in your marketing campaign, you can provide a method to your audiences to interact with each other concerning any relevant topic. They can also share their own thoughts using the same Hashtags. Hashtags were first started at twitter and then caught on to all other social media platforms.
For instance, if you are running a B2B Content Marketing Campaign, some of the best performing Hashtags around which you can channelize favorable conversations and interactions are-
#contentmarketing
#blogging
#b2bmarketing
#Digitalmarketing
#SEO
#branding
#marketing
#marketingtips
#marketingstrategy
#startup
So, you can understand the Hashtag Marketing campaign an initiative that is channelized for gaining social media attention, driving traffic for a particular topic or event, creating engagement, and so on.
Now, comes the main thing i.e. finding the right Hashtags for your marketing campaign. Let us discuss that here and now-
How to find best Hashtags for your Hashtag Marketing Campaign?
A hashtag that can instantly connect with your audience is either related to any trending topics around the world, in your business niche or associated with something that is unique, memorable and clear.
1) Use Emotive Hashtags that can Instantly Connect
It is always important to use a Hashtag that can trigger an emotion with your target audiences. #ShareaCoke campaign of Coka Cola is one such example that instantly connected with the audiences on a personal level.
2) Opt for something that is not copied and describes your own USP
You should find out hashtags that are unique and adeptly describe the key feature of your brand. You need to check out on different portals to see if that Hashtag is being used on the web or not.
Walls.io's free wall will help you create a wall for checking the uniqueness of a Hashtag across different platforms. It is not just to always opt for unique hashtags, but if you get the one that can instantly connect with the audiences then that would be beneficial in your own branding.
3) Try to have only one Hashtag of below 10 Characters for your Campaign
Having more than one Hashtags for your campaign can create confusion. Therefore, using one hashtag will be a prudent practice. Also going with below 10 characters will be quite useful.
However, if you are not finding a hashtag of 10 characters, you can for the longer one, but you have to ensure that your hashtag is understandable.
4) Know the Do's and Don'ts of Hashtag Marketing
While using Hashtag Marketing, paying attention to important Do's and Don'ts is also very important. Some of the important Do's are promoting across different social media platforms. Incentivizing people is another Do's of Hashtag Marketing.
On the hand important don'ts of Hashtag Marketing is not being offensive or insensitive.
Let us now delve into some of the best Hashtag Marketing Tips-
Top Hashtag Marketing Tips for Businesses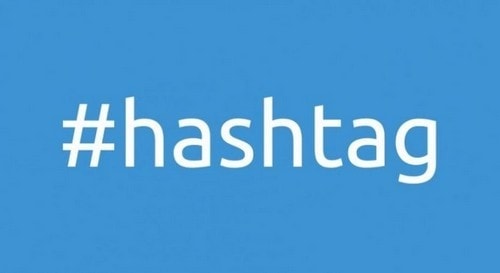 1) Using Branded Hashtags are Useful
Finding a hashtag around your slogan, keywords or any particular campaign, and using that in your Hashtag Marketing Campaign would be beneficial for you.
2) Hashtags should be researched by using Keyword analysis
Doing keyword analysis of your Hashtags will help you find the potential of that hashtag in targeting your customers. This way, you will find the Hashtag that has more potential to widen your reach.
3) Promotion of Branded Hashtags using Giveaways
Offering giveaways with your Hashtags for promoting any specific event, product or service is a powerful way of generating more awareness and conversions for your campaign.
4) Using Hashtags for Special Days, Seasons and Events
Themed Hashtags around specific days, holidays, festivals, events, etc can be very helpful in your branding as well, but you need to adeptly tweak that to suit your brand tone.
5) Use influencers in your Industry to Promote your Hashtags
Finding right influencers in your niche and asking them to promote your Hashtags will for sure be very effective in getting favorable results in the most limited time possible.
6) Do the analysis of your Competitors
This is one of the inevitable steps in ensuring success in Hashtag Marketing Campaigns. It will help you know the latest trends and the strategies that are being productive.
7) Use Listening Tools to respond to users talking about your topic
Listening potential and existing customers and designing Hashtag Marketing Campaign around that would help you get quick and favorable results.
8) Measure the performance of your Hashtag Marketing Campaigns
You need to measure different metrics to track the performance of your hashtag marketing campaign. Some of the metrics that you can track are Views, Mentions, Followers, etc.
Now, as I had discussed earlier, let us go through some of the best examples of Hashtag Marketing-
Hashtag Marketing Examples
There are two ways how hashtags can be actually used. One is by creating one's own hashtags and the other one is by making use of the trending tags. Big companies make use of the created hastags often to make a great marketing campaign.
Here are some of the successful examples of such hashtag marketing campaigns.
1) Red Bull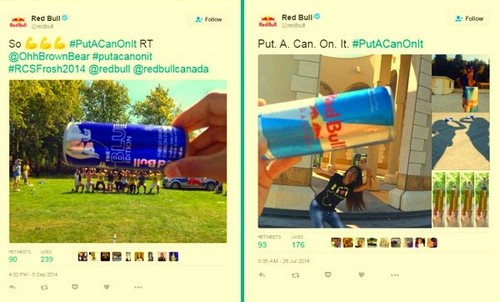 Red Bull came up with the concept of #PutACanOnIt campaign. It is said the company came across an image where a Red Bull can was imaged in such a way that it is put on a mini truck.
This led them to create such a hashtag and since then there have been so many people across the world coming up with different creative images with the hashtag #PutACanOnIt.
2) Coca Cola
Coca Cola is now widely known for its tag name Share A Coke. Now the brand has started hashtag marketing with the tag #ShareACoke.
3) Oreo Cookie
Oreo has been always there for its amazing ads on social media. Recently they came up with the parody of various horror movies on Halloweens. They started the campaign of #OreoHorrorStories and it became an instant hit.
4) KFC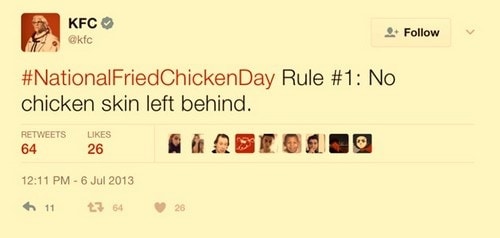 KFC is the brand that is always trending for something or the other. It took advantage of the hastag trending #NationalFriedChickenDay and it was so much related to the Kentucky Fried Chicken name that it again provided the brand an instant success once again.
So, Hashtag Marketing is very effective in impacting your marketing campaigns. Some of the main advantages and disadvantages that you should be aware of are-
Advantages of Hashtag Marketing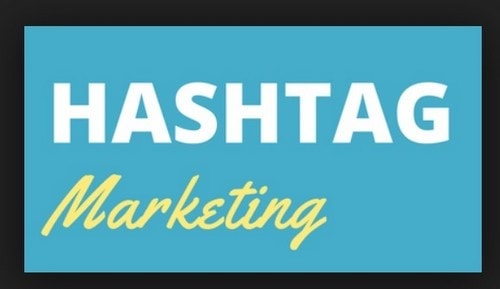 Wish to know about the various advantages of hashtag marketing? Here are a few that you can go for.
1) For better connection with the Audiences
Hashtags are great for followers and customers. With the help of the hashtags of the brand, it becomes easier for the customer and the audiences to know the recent activities going on for the brand.
These can be easily found on various social sites such as Facebook, Twitter, Instagram, and so on.
2) Hashtags help brands target the most right Audiences
Hashtags are a great way to reach out the right kind of audiences and hence it helps you in increasing your brand awareness to different communities and audience types.
It is said that sharing the posts with a hashtag can increase the chances of engagement with the right audiences almost double than those posts that are not with the tags.
3) Hashtags help you spread your Messages Quickly
Hashtags are short messages that can be spread out quite fast. They are short messages that have a call to action also so that they can raise awareness or can also attract people to take actions.
It is clean, short and easy so that you can reach out to a wide number of people without saying much.
4) Hashtags can create momentum
You can track how your brand is getting famous and trending among the people making use of the hashtags.
People often use tags for different things such as if a person is wearing a Levis denim and wish to show it off, they can put up the hashtag #liveinlevis that is the tag for the brand. This happens quite often and this is another way how the brands can get popularized through the customers.
5) Hashtags let audiences find the right Category
Hashtags also help the viewers to sort out a particular category. For instance, in Twitter, users, can make use of the Hashtags to find out the right category on the platform that they are searching for.
Disadvantages of Hashtag Marketing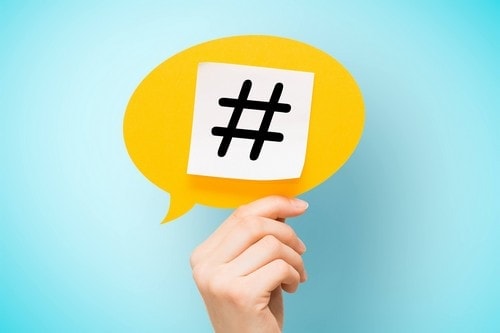 Apart from the advantages, there are also a number of disadvantages that can be talked about hashtag marketing.
1) For spreading negative sentiments around your brand
There are a number of customers who love to share their good experiences and then tag the company to let them know how much they love them. Similarly, as this is an open forum, there can be a number of haters also who can put up bad experiences and use the tags to bring down the reputation of the brand. When the hashtag is used, it can be seen by almost everyone who is connected with the brand and hence it throws a really bad impression on the audiences and the other viewers too.
2) Improper use of Hashtags lead to Confusions
When the Hashtags are not created in a proper way, it can lead to a lot of confusion. It may happen that a person is trying to make use of the trending hashtag but due to its complicated level, the tag is not getting activated. Such things happen when the tags are not created properly such as not using the right words or capitalizing the wrong alphabets. Also, it has been noticed that making use of too many hashtags can also create difficulty as it can confuse the people and this can bring down the engagement.
But this does not mean that hashtag marketing is not of much use.
Today, many of the brands are trending due to the Hashtags. The only thing is that you should make use of the right techniques to create the right Hashtags so that you can avoid confusing people.
Wrapping Up!
Hashtags are trending in both personal as well as marketing fields.
People love to use them because they have understood that these Hashtags make them visible in front of a huge audience. So, the brands are also taking advantage of such a technique so that they can also reach out to a huge audience and can do their marketing campaign in a broader way.
Making use of the tags in the right way can surely bring you a great success in your campaign.
So, what are the most popular Hashtags for your brand? Share with us in the comments below.
Liked this post? Check out these detailed articles on
Topic of SOCIAL MEDIA MARKETING
Alternatively, check out the Marketing91 Academy, which provides you access to 10+ marketing courses and 100s of Case studies.