Digital marketing not only optimizes the online presence of businesses but also enables business owners to measure the performance of different marketing & advertising campaigns. –And Google Analytics helps them in this.
Anyone who has a Google account is entitled to use Google Analytics for gauging the performance of any online campaign.
Integrating it with your marketing campaign will let you understand the behavioral tendencies of your target audiences. You can know how your prospects locate your site, what links and pages they prefer clicking, and other important metrics such as Users (unique visitors), Bounce rate, Sessions, Avg Session Duration, Goal Completion, Average time on site, Pageviews and so on.
Therefore, Google Analytics can be defined as a free service that empowers marketers and advertisers gauge the performances of their campaigns with the help of some stats and metrics that tell about the behavioral inclinations of site visitors.
Its working revolves around collecting data by using a JavaScript page tag (reliant on Cookies) that is inserted in the code of pages whose data you want to collect. This JavaScript Page Tag works as a Web bug that will help you get the information of your site visitors.
In addition to all this, you can also integrate Google Analytics with AdWords, Public Data Explorer, Website Optimizer, etc.
Now, let us decipher the few amazing things that you can do using Google Analytics-
Google Analytics causes you to see your most important site data first, so you can gauge how well your online marketing campaign is performing
You can utilize its key features to discover which type of campaign brings the more quality traffic, lead generation, and effective conversions for you. You can also find the location of your potential buyers who can be converted into loyal customers
You can exactly know what your site visitors like most on your site. It lets you find out your favorite content, most clickable page, unproductive landing pages, shopping cart behavior and so on.
To understand how Google Analytics can help you analyze your site, you need to understand how you can configure Google Analytics Account-
How to set up your Google Analytics Account?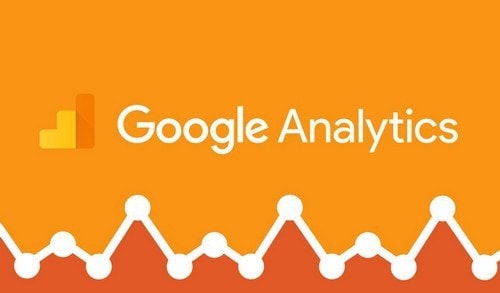 Configuring Google Analytics account is quite simple and revolves around a few simple steps. Let us go through them and understand the process-
You have to visit the Google Analytics site and then Sign In to Analytics
You will be asked to fill out different information like Account Name, Website name, site URL, industry category, time zone and so on. Fill all these details
Now click on 'Get Tracking ID' that will give you a tracking code. Copy your code and open admin page of your site. Then go to settings and then reach to the online There, in the given filed, you should paste that code
Now, you should turn-on all the optional tracking features in Google Analytics. You are now ready to create and implement your Analytics account. Within 24 hr, your account will be activated
Now, as you have set up your Google Analytics account, you are ready to get different metrics to analyze your site-
Important Metrics that Google Analytics Offers to let you Analyze your Site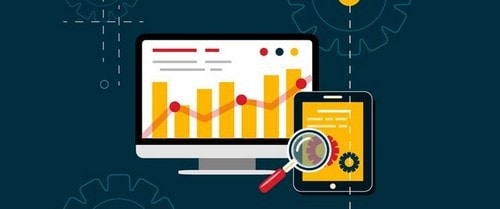 1) NEW OR UNIQUE VISITOR CONVERSION
This metric will let you know about the unique visitors to your site.
Actually, the way a new visitor interacts with your site is quite different from how a returning visitor interacts. As per this report, you can incorporate strategies that will improve their first visit. This guides you make your site user-friendly for new visitors that ultimately increases the conversion rate of your site.
2) SOURCES FOR INCOMING TRAFFIC
This Google Analytics metric will guide you about the source of your site traffic.
Three categories of traffic sources are search visitors, direct visitors, and referral visitors.
Search Visitors land to your site as the search result of their search query. Direct visitors are those who came to your site after typing your site URL. Referral visitors come to your site from any other website that linked their content to your site.
Using this metric will let you know how much traffic a particular source is creating for you and how the conversion is happening in the process.
3) INTERACTIONS PER VISIT (PAGES/SESSIONS)
With the help of this Google Analytics metric, you can monitor the behavior of your site visitors.
This will help you convert those visitors who do not make a purchase after visiting a site. You can know the activity that they are doing on your site and accordingly, you can tweak your site to influence them to do the desired action.
Knowing interactions per visit will ultimately enable you to guide your site visitors to opt for purchases, downloads, subscriptions, and many other such sorts of activities.
4) RETURN VISITOR CONVERSION
To track behavioral pattern of a visitor who has returned to your website, Return Visitor Conversion metrics of Google Analytics play a significant role.
Here, you can incorporate some strategies to increase the conversions rates of the return visitors to your site. Offering special offers, exclusive coupons, etc. are some awesome strategies that you can incorporate to increase conversions of return visitors.
5) VALUE PER VISIT
You can calculate value per visit by dividing a total number of visits by the total value created.
Visiting a site lets a visitor add a page view in the traffic number of your site. They can create an intangible value by posting some content on your site. If they spread your brand name, that is also calculated as a value.
With Value per Visit metrics of Google Analytics, you can gauge those visitors who are assisting you in your online branding.
6) BOUNCE RATE
With this metric, you can know the number of new visitors who come to your site and leave it without performing any favorable action.
This helps you find weak points of your site such as unresponsive design, the low usability of landing pages, load times, complicated checkout process and so on. You can easily decipher all such drawbacks and improve them to ensure better engagement and conversions.
7) LEAD GENERATION COSTS (COST PER CONVERSION)
This is one of the most important metrics offered by Google Analytics.
It will let you know how much money you are spending for lead generation and conversion. Incorporating strategies that can let your site enjoy high conversion rates at lower value per visit will turn easier with the help of this metric.
You can make the most accurate budget for your advertising campaign, plus, it will also help you check your returns on investments.
8) EXIT PAGES
This metric will let you find the page from which your site visitors exit without completing the desired action.
E-commerce sites very often face scenarios of discarding their shopping carts, but with the help of Exit Page metric, they can gauge why their potential buyer left the site without completing the purchase.
It is advisable to have Call to Action of your site to be on 2 or 3 page away from the original product. You can gauge such issues in your site by using the Exit Page metric of Google Analytics.
9) PAGE VIEWS
This is described as views of site visitors on a web page of your site.
It will let you know how frequently visitors are performing the actions that your site page asks them to do. A high number of page views is directly proportional to the quality of the content on your site.
You can get the most important insight concerning your site page by analyzing page views and traffic sources that will make your site conversion driven.
 10) AVERAGE SESSION DURATION
This Google Analytics Metric is responsible for updating you about the avg. time that your site visitors spend on your site in a particular session.
You can use this metric to check the relevance of your site to your visitors and accordingly, it enables you to improve your site to increase the engagement. If your site duration is high but interaction is low then it guides that your site has an excess of information that is befuddling your visitors in finding the information of their use.
The calls to action of your site should be quite clear to improve site performance, and this metric will help you in ensuring this.
Summing Up…                                 
Now, on the concluding note, I hope you would have understood how you could track the performance of your site using Google Analytics.
In case you also want to track the performance of your site but not being able to choose which metric would be most useful for you then write to us by sharing your site details, and we will guide you in the process.
Cheers!
Liked this post? Check out the complete series on Blogging