It has been always that Facebook ads can yield great results. How is that possible? Some of the major reasons are exposure to a wide audience and also the creation of some interesting ad campaigns. One of the most important things that are needed is to check whether the ads are performing well or not.
The best thing is that Facebook ads can be actually tracked to check whether they are performing well or not. If you are looking forward to having such an option to check out the performance of the ads, Facebook Split testing is the perfect option that you should have.
What is Facebook Split Testing all about?
It generally means testing different types of ads in various versions so that the best version can be selected to be displayed in front of the audience.
There are different ways to check out the testing. In one way, different versions of the same ad can be tested in front of the same audience to check how it working. In the second type, the same ad is displayed in front of different audience types to check for which audience it works the best.
These are very much helpful in knowing about the performance of the ads so that you can start up a campaign with proper planning.
To get started, you need to visit the Ads Manager and from there you can start creating a split test for your campaign.
The Working Of The Split Testing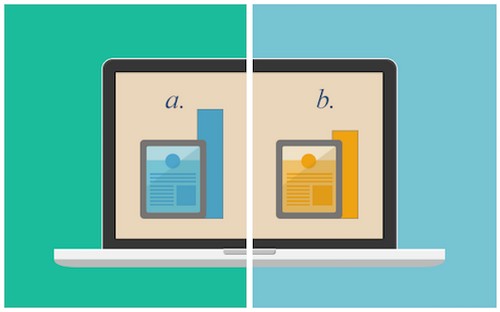 The very basic way for split testing is to create a set of different ads and then compare to get the best one. It is important to know which strategies can yield the best results so that a lot of money is saved and also the reputation of the brand is maintained in the market.
Here is how split testing actually works.
The audience is divided into different groups by the split testing. The division is made on a random basis so that the test can be conducted on a fair note. Also, the split testing makes sure that each ad set is given a chance with each group of audience.
How are so many ad sets created? Does it require you to create different ads? No, it is all done by Facebook itself. The ads are all mainly duplicated by Facebook split testing with just one variable that is changed in each of the ads.
It is important to have just one variable changed for the ads at a single time because, with two different variables, it becomes difficult to understand and measure the performance. It will be hard to know the change in the performance is because of which variable.
The main basis of split testing is the people. Also, it happens to get the results from different devices.
What is calculated is the cost per result that is well calculated and then compared. The ad set that proves out to be the lowest in the cost per result wins the test. The attribution system of Facebook is helpful in getting such calculations done.
The data from the test along with different simulations are used to get a confidence level about a particular ad set on Facebook.
After you have created the test and it is done by Facebook, the results are soon sent to your email. The result contains the insights of the tests so that you can have a detailed study and can plan up for your campaigns for your future.
Objectives And Variables Of Facebook Split Testing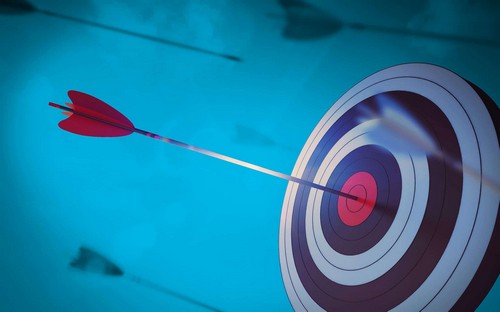 Facebook Split Testing is known to support a lot of business objectives.
Some of them are traffic, lead generation, video views, reach, messages, app installs, conversions, catalog sales, engagement, and brand awareness.
After you have known the objectives of the split testing, it is quite important for you to check out the variables on the basis of which you can have proper testing done.
There are a total of five different variable strategies on which you can make the testing possible.
These five variables are the target audience, placements, products sets, delivery optimization, and creative.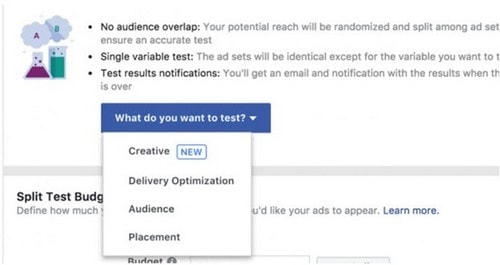 Apart from these basic variables, there are also a few of the new upcoming ones that you can search for. The new variables are coming up of course, due to the rising competition by each passing time.
Budgeting And Scheduling The Split Testing
Facebook split testing should have a proper budget to start with. The budget will yield a strong result that helps in determining a winning strategy. The selected budget and the audience are divided into random groups and then different ad sets are designated to these groups.
The budget can be divided equally into all the groups or also unevenly based on the preferences.
Normally, the test is conducted with a time period that is between 3 to 14 days. It is said that a test conducted lesser than 3 days will not bring up proper data and hence the result yielded is not well. At the same time, conducting less of more than 14 days can also bring up data that can again lead to an improper result.
As per research, it has been found that an ideal point is to get the testing done for a time period of 4 days. Having created a split testing session for 4 days, it can offer you proper results and can help you in determining a proper winner.
The Next Steps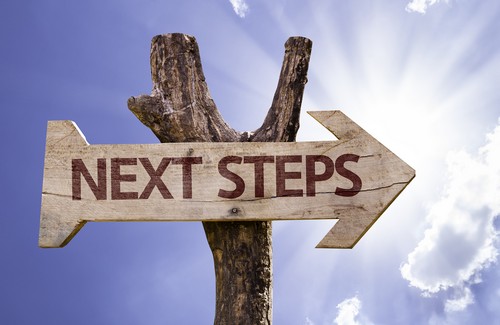 After the test is conducted and is completed, you get to know about the results is a number of ways such as in the Ad Manager and also through emails. Having a check at the results, you will be able to know and read through the insights of the test results.
This will provide you different data that will help you in determining the winner ad set of the test. Based on such a result, you will be able to create amazing ad campaigns that can be helpful for you in your future marketing practices.
When Should You Use Facebook Split Testing?
There are a number of benefits based on which it can be checked out whether the testing should be conducted for your ads or not. There are certain SHOULD options while there are also some SHOULD NOT options that one needs to follow.
Here are some of the scenarios in which the split testing can be utilized.
1) To Test Future Creative Direction
One of the golden rules is to test hypotheses that are measurable. This can be about testing two different ads among which one is already something that is of high performance while the second one is something that is new but with the same design in an even creative way.
2) To Test Messaging For Company-Wide Strategy

Testing can be also done for messaging that is to be spread out across the company or across a channel.
3) To Test Creative Options For Different Audience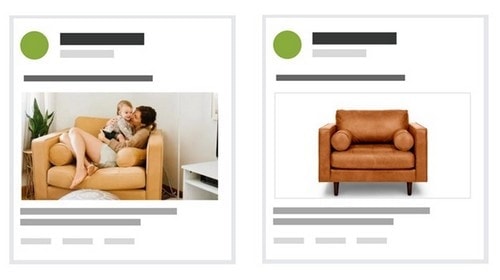 It is highly useful when you are trying to introduce some creative ad for an audience that is really hard to crack. Different ad sets can be tested in order to check which one can offer you better results and can help you in reaching out to the maximum number of audiences.
4) To Test Determination Of Different Elements
After the initial test, split tests can be conducted again to check out different elements such as:
Testing of the messaging that produces maximum conversions,
Testing Facebook acquisitions with the lowest costs,
Testing the demographics with the highest lifetime value.
Apart from the times when you should make use of the Split Testing, there are also a number of times when you should actually not make use of them.
Some of the times when you should not use Split Testing are:
Testing of many creative variables together,
Testing of minor creative tweaks that are not of much value to your company.
Hence, you should be sure where to use split testing and when you should not use them. Knowing the right thing will help you in getting the right results and that too within a budget that you have selected.
In Conclusion…
Facebook Ads have been helpful in a huge way to get high traffic on not only the Facebook page but also on the website of the brand. But in order to get the right ads posted on the page, it is important that you make use of proper strategies and plan up well.
After making proper planning such as selecting the right budget, creating an ad, and selecting and dividing of the audiences, you can start up the test. Do not forget to check out the various situations in which you should use the split testing and in the situations that you should not.
Depending upon various factors and a number of such strategies, you can surely get up with a good result that can provide you a winner.
After you have got a winner and also have got up a data of the strategies, you can surely come up with great ad campaigns that will be helpful for you in proper marketing of your products so that you can get proper traffic on your page and website.