Having optimized Page Load Time irrespective of the Geographic Location is important for the better performance of a site. CDN or Content Delivery Network helps site owners do this with utmost ease and expertize.
Now, you may think how does CDN do this? And the answer is by caching the static content.
What is the Static Content then?
You can understand Static Content as the files like CSS, HTML, Image Files, and JavaScript, etc. that is not going to change with the change in the users or the geographic locations.
Static content is not generated as per any specific set of rules as the dynamic content, so your static files are going to be the same for all the users around the world.
Combination of Static Content & CDN
When the static content of your site is available on a CDN or Content Delivery Network, your visitors will be able to access them in the fastest possible manner all across the world.
CDN has the data centers around the world that empower your site to enjoy optimized Page Speed irrespective of geographic locations of the end-users.
Page Loading Time, CDN and SEO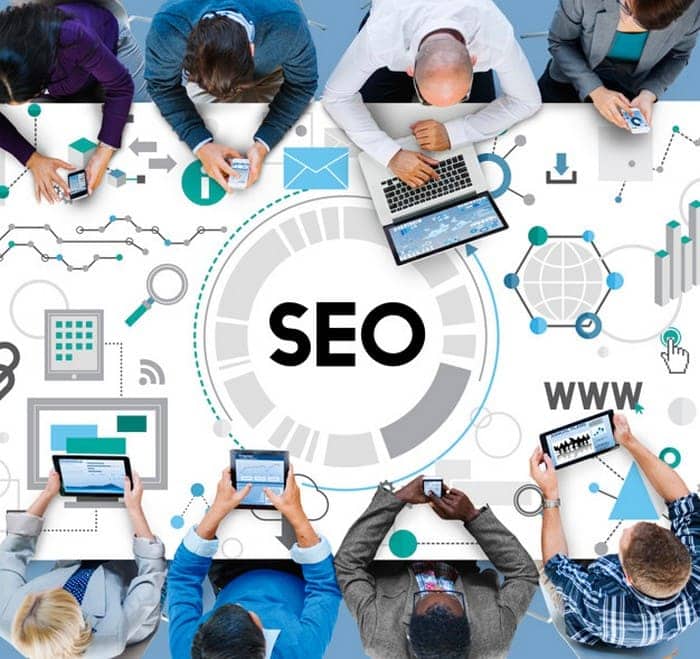 The loading time of a website is very crucial when it comes to website's SEO performance.
How well your website will rank on Google depends a lot on how quick is the loading time. CDN or content delivery network is a network that is used to primarily increase the website loading time in different parts of the world.
By diving deep into this article, you will understand this term in detail and know what its role in SEO is?
Let us understand this with an example-
A website which is created in the US will load faster within the country than other parts of the world. What we are trying to say is, the website loading time increases as you go far from the original position of the website's server. Now, why does that happen?
Latency is a factor that decides the website loading speed in different parts of the world.
Role of Latency in Page Load Time
Latency is time required for a server to respond to a request.
As far as you go from the original server, latency will increase, and this will adversely affect the website loading speed. Your website, which was created in the US or UK, will load extremely slowly in India.
In such scenarios, CDN comes and plays a key role-
What is the role of CDN in decreasing latency?
Why does a website load slowly in other parts of the world is compared to the location where it originated? It's because the client and server are getting far from each other, as we increase our distance.
The website's server starts taking a lot of time to respond when we request it from other parts of the world except the original location.
A content delivery network or CDN works on the concept mentioned above, and it shortens the distance between client and server irrespective of the demographic location, and this helps in lessening the website loading time.
There are two types of file on your website; static and dynamic.
As we had discussed earlier, static files are those who don't need any development based on certain rules, whereas dynamic files fall have the specific rules for different users and locations. HTML, Javascript, CSS, and image files are an example of static files.
These files will stay the same as they are for every user out there in the world.
Now CDN makes these static files available on various data centers across the world which helps in loading a website super fast.
Working of Content Delivery Network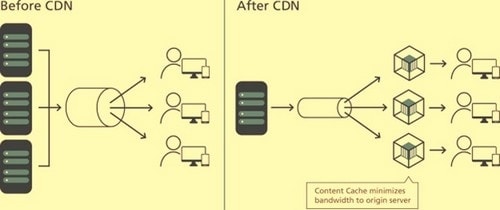 The primary job of a CDN or content delivery network is to move your website's content closer to the user. This helps in enhancing the server response time, and eventually, the website loading time increases.
CDN lessens the latency by decreasing the distance between user and server, which decreases the website loading time as well.
Now is that the only job of CDN or it does something else also? Yes, it does. Let us understand that –
Advantages of using CDN or Content Delivery Network
No doubt that CDN is primarily used to bring down the higher latency so that users can load the website faster than ever, but there are many other benefits of CDN as well.
It can really do wonders in enhancing your website's performance on Google. Several complicated stuff can be handled with ease while you are using CDN. Below we have mentioned the major advantages of CDN –
#1 CDN speeds up the website loading time
If you ask about the reason for using CDN to a majority of people out there, they will answer you that they wanted to increase their website's loading speed. This is the primary reason why people are keen to use CDN more often.
People know that the website's loading time is extremely crucial when it comes to deciding their website's performance on Google. Hence they want to try every method out there just to increase their website's loading speed, and CDN is one of those methods yet powerful.
Better Page Speed decreases bounce rates of websites, plus it also helps in boosting conversions. CDN ensures lesser page load time that lets Google crawl more pages to boost the indexation of your site.
#2. CDN plays a key role in enhancing the Security of your Website
CDN works as a firewall for your website and protects it from multiple threats out there on the internet. It enhances the security of your website by a great margin.
Distributed Denial of Service attack (DDoS) is a very common issue that websites are facing these days, CDN will protect your website from this threat, and it will not let your website go down during this phase.
CDN providers also offer you with multiple settings to actually keep hackers away from your website and make it more secure than ever.
#3. Content Delivery Network reduces bandwidth
Since it provides users with the static files for their servers, it eventually decreases the bandwidth, which eventually helps in cutting down the expenditure of web hosting.
Yes, you will have to pay for a good CDN as well, but that will be worth its price.
#4. CDN is effective in improving the Availability
CDNs help in enhancing the availability and uptime of the website by using a number of tactics.
They host a part of your website's content that increases the uptime and availability of your website. This helps is not letting your website go down even in the case of heavy traffic.
How Is Content Delivery Network beneficial for SEO?
Now comes the real question- Does CDN help in boosting SEO?
Yes, CDN will help you in boosting your website's SEO by a great margin. It will help you in enhancing the website's rank on Google.
Let's understand a simple concept; what users demand from a website?
Easy and fast loading, fewer complications, responsiveness, and better security- CDN helps you with all of them. In addition, Google Algorithm also considers these factors important for Search Engine Rankings.
So undoubtedly, your website's SEO performance is boosted when you are using a strong CDN.
Though we would suggest you, enhance your website's security by implicating HTTPS connection and using the all-new HTTP/2 protocol and collectively you will see a better website ranking on Google.
Final Thoughts
So this was all about CDN and its role in your website's SEO performance.
Yes, it plays a great role in improving your website's performance; especially the website's loading speed, but there are other good reasons as well why you should consider using CDN for your website.
So, how you important do you consider CDN for your page speed? Share your views with us in the comments below.
Liked this post? Check out the complete series on SEO