Just around two decades ago, no one had heard of blogging or any other similar avenues. Though it was launched as a means of sharing your thoughts initially, it has now become one of the prominent options for making money. What exactly is blogging and what important role does it assume in our day to day life? We will check out the concepts of blogging in today's post.
What is Blogging ?
Blogging made its beginning in the form of weblogs. Yes, the original term that designated the concept was the weblog. It was a personal journal you would maintain on the web. Akin to the logs used for the business or other requirements, the weblogs were used to be the logs where you would record your day to day experiences.
The terms web and log were used in combination and finally arrived at the term Blog. However, the professionals began to see the marketing potential in the weblogs and launched the concept of blogging. As things stand as of now, blogging has acquired a new potential where it can be a marketing tool, a home-based business or some option to showcase your thoughts to the world at large.
What is the difference between a Blog and a Website?
Well, prior to the advent of blogs and blogging, we had websites. Of course, a blog is a form of the website itself, but there are a few inherent differences between a blog and conventional websites. In fact, there has been a massive confusion with respect to a blog and a website.
The confusion is further compounded by the fact that many businesses run both website and a blog. In fact, most of the websites have blogs integrated within the websites. A couple of significant differences between a website and a blog can be summarised as here below –
Blogs need their content to be updated almost on a daily basis. In fact, a reference to the saying Content is King should offer you a clear example of what a blog stands for. What is a blog used for? Well, for earning money through ads placed on the blog, while a website primarily for sharing information about a company, product or service.
A blog works on the basis of user engagement. In fact, it is entirely dependent upon user engagement for its survival. That would explain why it needs social media integration to the highest possible extent.
Most of the websites tend to be static in their functionality. In sharp contrast, a blog is totally dynamic in nature. In essence, all blogs are websites, but not all websites are blogs. That would be equivalent to stating that a blog is a type of website.
Who Can Start a Blog?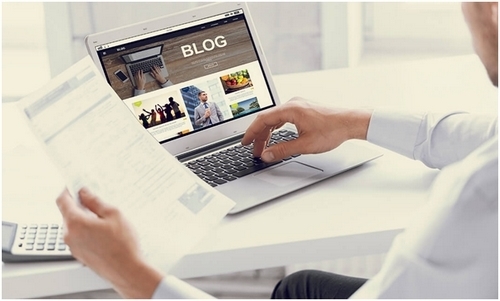 Well, just about anyone can start a blog. During the initial days of blogging, you needed to have coding knowledge for updating the content on your blog. The launch of tools and other software options has made it possible for anyone to blog without hiccups.
The first step you would need to take care of is using the proper platform for blogging. Blogger has been one of the most popular blogging platforms that have widely been used. However, in recent times, WordPress has become the sole platform for blogging as it provides you with a host of features and functionalities. Actually, the fact that more than 30 to 40 percent of the blogs have been built on WordPress should give a clear insight into the popularity of the platform.
How to Start a Blog?
Starting a blog should not be a difficult task by any standard. There are a few simple and easy steps you need to follow for a successful blog. The best part is that you do not need any sort of specialized training to start a blog.
Before you start a blog, make sure what would you want to blog about and what is your purpose of starting a blog.
How much does a Blog Cost?
Well, it depends upon the purpose of your blog. In fact, you do not need any specific high-end tools when you are just making a beginning. If you are starting a blog as a hobby, you do not need to go with a paid platform. Blogger or WordPress.com can be the right options from that perspective.
However, if you are looking for monetization of your blog and want to earn money through blogging, you would definitely need to opt for high-end options and should be ready to spend some money. Hosting services, a personal domain and investing in other tools are a few options you would need to take care of.
There are a few basic points you need to check out before you can actually start a blog or even once you start it. Pay attention to each of them and take appropriate action for a successful blogging career.
1) Decide Your Blog Niche For Blogging
What Your Blog and Your Blogging Topic is Going to Be?
If you are in a business or industry, you may not need to worry about the genre to blog about. You would essentially need to blog about your product, service or the company. However, if you are an individual, you may have several options and complete freedom to choose your product. It offers you better chances of selecting the topic, and thus you can have the freedom to find the topic that is close enough to your heart.
Blog about a niche that you enjoy. If you want your visitors to be excited about your blog, you need to be excited about it. This can only be possible if you have interest enough in the topic yourself. Choose a topic that has enough to write about. Like we have been making it clear right from the beginning, your blog needs to be updated at regular intervals. The topic or niche should be such that there is no dearth of subject or topics to write about.
Choosing a niche for your blog is indeed difficult as it is. In any case, if you are not able to hit an exact niche – do not worry. Just start with a broader topic. Maybe you will be able to hit a topic as you go ahead or move on to a specifically unique topic altogether. There isn't anything wrong with it – just make sure you are making a beginning.
2) Choose a Platform to Blog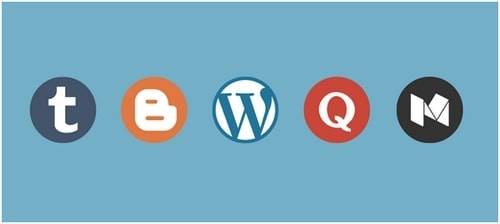 Next step in starting a  blog would be to check the choices available in terms of the platforms and opt for the one that best meets your needs. There are several platforms, while the popular among them are Blogger and WordPress.
Blogger is the free platform for blogging and is owned by Google. However, we would recommend opting for WordPress as it would provide you with an excellent exposure compared to the free blogging platforms. It has a broader user base, best of the tools and excellent functionality.
3) Get a Hosting Provider For Your Blog
Well, if you want to make the blog you create to be visible to the visitors, you would need a hosting platform. The hosting service provider offers you a the server space for hosting your blog and its content to the world at large.
There are several hosting services like Bluehost, HostGator and Hostinger to name just a few. You can review a few of them and make a choice depending upon your exact requirements. Register with the service provider and choose a plan. The long-term plans can be beneficial as they come with discounted offers. Please note that the subsequential renewals will be charged at higher fees than the initial ones.
4) Get a Domain Name For Your Blog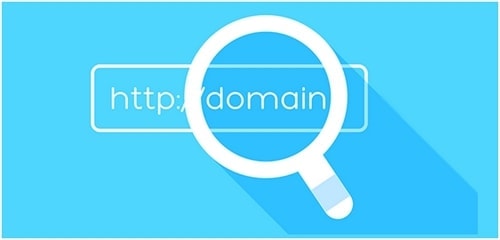 Your domain name is what your site will be known to the outside world as. Your hosting provider would, ideally, provide you with a domain at a charge. In some cases, hosting providers offer domain names for free on some plans.
If you are not happy with the domain available from the hosting provider, you can go with any prominent domain name registrar and opt for a domain of your choice. Please note that the domain of your exact choice may not be available under ideal conditions. You may need to check for options that are somewhere nearer to what you are looking to. In some cases, in case  .com domain is not available, you may need to go with .biz or similar other alternatives.
5) Install WordPress On Your Blog
Sign in to your hosting dashboard and install WordPress. Working with WordPress is beyond the discussion in this post. The hosting provider should provide you with an insight into how to install and start using WordPress for your blog.
Once your WordPress blog is set up and ready to go, there is nothing that can stop you from starting your blogging exercise.
Advantages of Blogging
Some of the benefits of making a career in blogging include
It does not need any kind of expertise and educational qualification. You do not need to complete any formal educations and start it right away.
You are your own boss as you do not need an office to work. You can indulge in blogging sitting in the comforts of your home.
You can make money without having to attend office. You can make anywhere around $ 100 to $15000. The career has great potential if you are patient enough.
You can build existing relationships and create new ones without many difficulties.
You can expand the horizons of your business with ease and simplicity.
Does Blogging have any Disadvantages?
Well, even when Blogging can be an excellent opportunity to make money from the comforts of your home, it does come with a few disadvantages as well.
You would be all alone. You would have no colleagues and somebody to work with.
This would make you socially aloof
Blogging income may not be regular as with a full-time job. There may be low income for a few months. This can cause financial distress and frustration.
You have no one to work to work for you if you fall ill. This can make you lose your income.
A Few Excellent Blogs
Millions of bloggers have worked and made it a successful venture. In fact, there can be a blog for everything under the sun. A few blog examples can be helpful in making you understand how to blog.
WeTheParents
A popular parenting blog run by real-life parents helps you understand the intricacies of parenting. The blog recommends the best parenting tips and suggests a few products that may be helpful enough. While you stand to gain knowledge, the blog owners earn through affiliate commission.
TechCrunch.com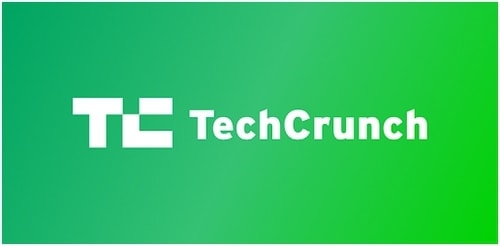 The blog is focussed on reviewing the start-up companies in the tech arena. The blog became an authority site in the tech world and was later acquired by AOL. It is one of the most widely read blogs in the tech realm.
What I Wore
This is another blog that has broken records with a high reader base in the personal fashion genre. With over 10000 active users, its major earning has been from affiliate commission and ad earnings. The significant proposition of the blog is the personality of the author. The blog is a good example of how an author's personality can make a huge difference in the success of a blog.
SEOmoz.org
Started by a college dropout, the blog is an excellent example of how a blog does not need formal education – but is focussed on the enthusiasm and perseverance. The blogger has been able to provide world class SEO services to the clients.
Before We Leave
Well, that was just an introduction to what's blogging and how it can change your life for the better. Of course, it is a whole colossal concept and explaining everything within a concise compilation like this is not something quite easy. If we can inculcate enough interest in your and turn you into a confident blogger, we will consider our efforts have paid off.
Happy Blogging!
Liked this post? Check out the complete series on Blogging