There are several blogging platforms developed ever since Blogging has become one of the mainstream earning avenues in the 2000s. But, among all the options, WordPress has become a word synonymous with blogging. Ever since it had gone mainstream in 2003, it has become a ubiquitous platform for blogging.
One of the most widely used content management systems, WordPress has been one of the prime options for your blogging career. What are the advantages offered by WordPress as a blogging platform? What are the features that have made it one of the popular options? Let us explore.
The Advantages of Using WordPress for blogging
World's best top-notch publications like CNN and New York Times and other Fortune 500 companies have been involved in the website designing through WordPress and have been a few of the most sought-after options.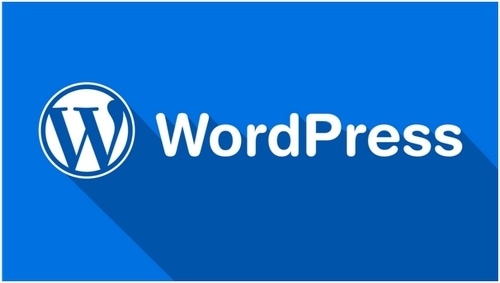 If you are planning to start a new website or blog, starting with WordPress has the following advantages.
1) Ease of Use
WordPress is one of the most unique and innovative content management services. The ease of use and an intuitive interface are the two options that would make it an excellent option. The content management platform comes with the intuitive interface so that anyone can master the functionality with a little effort.
The dashboard has built-in tools for almost all features and functions. Yet another advantage is the fact that it is an open-source platform available for free.
2) Responsive Web Design
Mobile traffic has been one of the prominent places where internet traffic in the future will be based on. It has not remained just another option, but Google has been focussing on the mobile-friendly nature of your websites.
From that perspective, it is essential to make your website as mobile friendly as possible. WordPress helps you achieve the best responsive design ever. You do not need to create separate websites for different platforms. Once you create a website with WordPress, it would automatically turn into a responsive site for any platform.
3) Easy Upgradation of Your Site
With traditional websites, adding new features and functions would be a little confusing. In the case of WordPress based websites, it would be rather easy and straightforward. It works with the plugins and installing a plugin should not take more than five minutes.
The stronger community of the WordPress users is yet another advantage that offers you complete information about newer functions. You can find complete documentation for everything around.
4) WooCommerce Implementation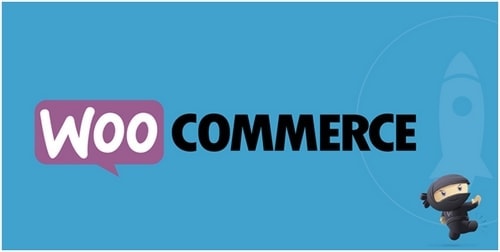 WordPress comes with a free E-Commerce plugin for your WordPress site. This can be one of the excellent options for creating a fully featured E-Commerce site. Whether you are a store owner or a developer, the platform can be an excellent option for a complete option for building an E-Commerce platform.
5) Speed performance
Of course, it may not be the fastest option if you are looking for the speed. But still, it is less bulky when compared to the competitors and thus would offer you the best ever functionalities. In fact, you can make use of the plugins and other options to address the concerns if any that may be slowing down your site.
Some examples would be CDN and Cache plugins. They can definitely make your WordPress sites load really faster.
6) Search Engine Optimisation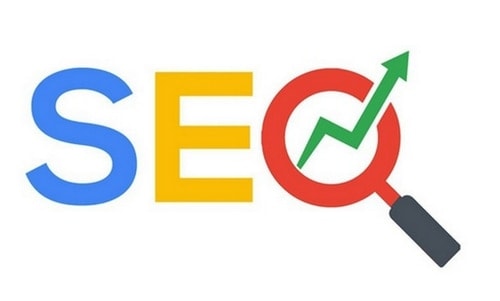 WordPress is entirely SEO friendly. You can build websites with simpler codes which would make your site a favorable option for Google indexing. Each of the pages can be customized to meet your exact SEO campaign requirements.
There are several SEO extensions and plugins available for WordPress and can be used for a wide range of SEO implementation. Yoast is a good example of the SEO plugin that works seamlessly with WordPress.
7) Security At its Best
Well, the security was considered to be one of the negative aspects of WordPress when it was just gaining the ground. However, it has now been proved otherwise. By using services like Sucuri Firewall or Cloudflare firewall, you can make your website much more secure.
Because Wordpress powers almost 27% of the websites, most hackers concentrate on penetrating wordpress's defence. Hence security is a concern on Wordpress. Which is why, you should pay good attention to keeping your wordpress account secure. But Given the fact that almost all platforms are prone to security vulnerabilities, it should not come as a surprise that WordPress can be hacked. Take precautionary measures, and wordpress is a solid, secure platform.
Compared to the most other content management platforms, WordPress will offer you a decent level of security. There have been many attempts at hacking the WordPress system in the past, and they have adequately been taken care of. There are regular patches and upgrades. If you have a developer to work with, you can indeed take care of the security concerns of a website created with WordPress.
8) Best in Class Social media Integration
With WordPress based websites, you are assured of a robust social media integration. It works seamlessly with your websites and social media profiles. No more need to share your content to Facebook, Twitter, LinkedIn or other social media profiles individually.
Just post your content and configure your Social media profiles with it. The world will know when you update your content on the website. This would help you as the best option to extend your reach by harnessing the power of social media channels.
9) Excellent Community Support
We would consider the community on WordPress is the strongest among all the content management platforms currently available. The active community aids you in resolving any issues you may have within a few minutes.
Now that over 27 percent of the websites in the world are based on WordPress, it should not come as a surprise to find such a vast community. This stronghold has been able to bring in a massive community of active users. No matter what kind of help are you looking for, you should be able to find it right away. Blogs, eBooks, online tutorials – you name it, and you have it! We would consider it a platform with the best support available.
10) Regular Updates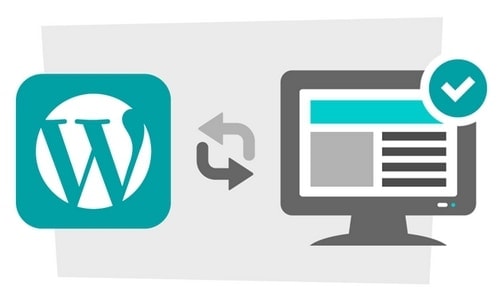 WordPress is an Open Source platform and that makes it one of the best platforms to work with. The platform regularly receives the feedback and improvement suggestions from the huge user base. This helps the platform receive constant updates from time to time.
The regular updates will be helpful in improving the performance, introducing new features and eliminating the bugs that have reported. The constant updates will help you stay in tune with the changing scenarios and requirements. It is one of those rarest technologies that remains a cutting edge for all times to come.
11) High Degree of Customisation
As we have already found out, the platform has a host of plugins and add-ons that help you customize your website to your heart's content. If you are looking to create a unique look for your business website, WordPress can offer you a huge option of templates to work with.
There are literally thousands of templates available – each unique in is own right, and you can even customize each of these templates further. Of course, you may need a little knowledge of CSS. However, acquiring the knowledge of CSS isn't much tricky though.
12) A Few Other Positive points That make it An Excellent Option
Apart from the above broader perspectives we have discussed in detail, there are a few other advantages of opting for WordPress. Some of them can be summed up as here below –
Manage your website from practically anywhere. WordPress is a browser-based application, and you can work with your website from practically any location around the world. Whether you are looking to modify the content or want to add new content, you will not be bound by a geographical restriction. You do not need to spend any more time to customize your site.
You do not need to be dependent on your site designers to make changes to your site or apply any new changes. WordPress provides you with complete control over your website.
WordPress is created specifically for the blogging community, and that would help you create your blog almost instantly. Almost all blogging functionalities are built within the tool and easy to work with.
You can assign multiple users to your site. As an admin of the site, you will have complete control on the site, while appointing other in different capacities on the site.
The Concluding Thoughts
The concise compilation that we have gone through would have given you a complete insight into the best features that makes WordPress one of the most preferred CMS tools. Whether you are looking to revamp your existing business or want to start a new one, WordPress should be the best as it does not need a technical training. If you are a beginner making an entry into the technical scenario, WordPress should be the ideal option for all your needs.
We assume we have explained all the advantages you stand to gain as a beginner and a WordPress user. If you are still in doubt about any of the features or functionalities, we will welcome you to share your thoughts with us. We would be more than happy to assist you or direct you to a proper resource.
Liked this post? Check out the complete series on Blogging