When Blogging actually started, it was a form of journals or diaries, but in an online form. However, just unlike what blogs and blogging stand as of now, there was nothing like money making involved in blogging.
Started in the 1900s, the concept of blogging has changed by leaps and bounds, and there are several reasons people have begun blogging these days. The blogging arena has been witnessing frequent changes over the years. In any case, blogs and blogging have been one of the favored destinations for a few people around. Here are a few benefits associated with blogging and how can you change your personal and professional life with blogging.
What are the Advantages of Blogging?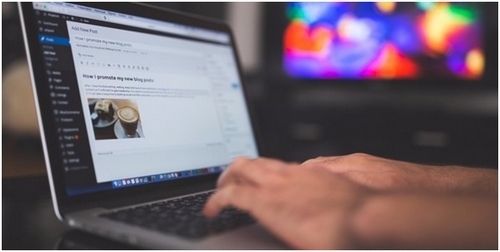 We will want to motivate you if you are considering to enter into blogging realm. If you are checking out your options of blogging and feeling a little let down for some reasons beyond your control, these advantages would be one of the best you can go with.
1) Make Money
Well, that should be the most obvious reason that you have opted for blogging. You can start one blog and learn how to make money online. You would go on acquiring knowledge and maybe develop new ideas on how to blog in multiple genres.
You will find your energy and enthusiasm growing as you keep working in your genre. Go on learning more about how to grow your blogging business, and open new ventures to make your business more powerful and unique. Blogging can indeed be your best option to accelerate your growth beyond boundaries.
2) Communicate with Worldwide Audience
You would get to meet a wider range of clients and bloggers from across the world. Meet people from different walks of life from multiple geographies. These relationships can help you start new joint ventures with people outside the country.
Developing relationships with people worldwide would be helpful in getting better recognition to your blogs. You would also gather better exposure through Facebook and other social media sites. In fact, customer engagement is the right option for growing business ahead. One of the excellent opportunities for online marketing and branding, it is your great way to build trust and relationships.
3) Enhance Your Writing Skills
Blogging will help you evolve as a writer. Professional bloggers would be able to write constantly and create outstanding content online. However, it isn't necessary that you need to be an excellent writer if you want to be a successful blogger.
However, constant writing and proofreading will help you develop your own style and improve your writing skills ahead. Since your skills are open to public view, you will be scared for criticism and thus may be motivated enough to develop your writing skills and style of writing. An enhanced writing skill can go a long way in promoting your blog for better.
4) Mastering a Subject
One another benefit of starting a blog is to master a subject that you have chosen. In fact, that would be one of the benefits of using a particular niche for your blog. Writing on a single niche for a long time would help you develop your skills and in turn enhance your knowledge in the field.
In fact, starting a blog should be the best option if you are looking for ways to gain on the dot and exceptional information on any particular topic or field of interest. Blogging incentivizes you to conduct enough research into the field concerned, and you stand to gain better knowledge.
5) Flexible Timing
You are your boss if you are blogging. Since you are indulging into blogging as a full-time job, you will be able to dedicate the exact time for your work and day to day activities. The flexibility in timing will allow you to work towards the exact requirements of your commitments.
You can choose your most productive time for your blogs and work on other requirements for the rest of the activities of your life. Be your boss and work to your heart's content. It would be the best option for your life. Take your life ahead with the way you want it to.
6) Build a Portfolio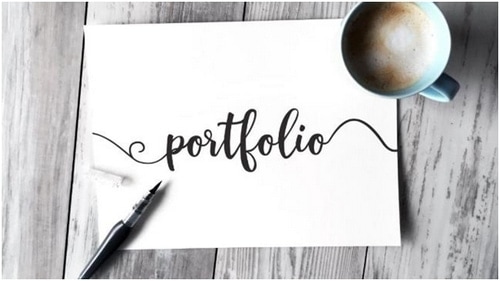 Blogging can be an excellent option for building an online portfolio. If you are an aspiring author and looking forward to creating a portfolio for yourself, this is the best options you can look ahead to. If you are a freelancer and want to expose yourself to the world at large.
Blogging can be one of the best options for building a portfolio if you are in a creative field of interest. Photographers, cartoonists, novelists, authors, and artists are a few of the professions that can benefit considerably, thanks to blogging as a platform for the purpose. You can also link to websites like Pinterest, Tumblr, and other important media sites.
7) A Platform to Market Your Business
If you have a business, blogging should be your best option to attract more visitors to your site. Most of the businesses run static websites for their business. Websites by their static nature do not attract many recurring visitors.
Blogs are constantly updated and thus would attract more users and visitors as well. You can write blog posts that would be helpful in addressing the concerns of your visitors. This kind of posts can help you establish yourself as an expert in your area of business. If they find your blog post interesting, they would definitely be willing to give you more business.
8) They help you start a new business
Though in most scenarios begin in the form of a hobby, they move on to become a full-time business. In many cases, a blog just started would transform themselves into a full-time business.
Of course, these things may or may not be typical, and all blogs become successful full-time businesses. However, there are chances that you can achieve the task. The possibility further improves if you are perseverant enough and convert yourself into a full-time business in every respect.
9) It does not Need Higher Education to start a Blog
People believe that blogging requires higher education. Maybe that was what used to be a scenario when blogging just started in the 1900s. You needed to have a good coding knowledge if you wanted to blog or even update it regularly.
The launch of several new tools and software options have simplified and automated the task of blogging. You do not need to have any knowledge of coding or any other software information. You just need to know how to write, and there are several text editors and similar tools that help you write and keep writing. Of course, you need to have an active interest in what you are writing on and have a flair for writing continuously.
10) Become an Expert in Your Field
A blog is the best way to showcase your knowledge and information. A blog can be a great option for sharing your knowledge and expertise for the right kind of audience. Make sure that you can publish genuine and relevant posts in your genre. Try to be as much information as possible.
If you can provide enough information for your visitors, you would catch the attention of the industry veterans. This can go a long way in helping you achieve the best results in earning a recognition for yourself. Becoming an expert can help you become eligible for awards or consultations.
11) They change Your Attitude towards Life
When you establish yourself as a blogger, your attitude towards your life undergoes a huge change. You will see the changes in your lifestyle and the way you would see the world around you. The appreciation that you receive for your work would make it an exceptional experience in itself.
You will feel more responsible in whatever you do. You will exercise caution in your dealings with the public and you will learn to research into more to make yourself more presentable.
12) Build Your own Professional network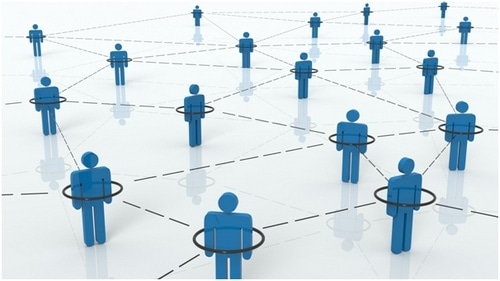 Blogging is essentially a community-based task, and you will definitely love the community-based experience you stand to gain with the blog and the content therein. The network you build would be helpful in creating the right kind of platform to grow your business further ahead.
Access to a growing network would also be helpful in providing you access to software and tools in enhancing the performance of your site and business. Events, seminars, and workshops would be the best that would help you achieve the best standards in terms of running a great business.
13) Learn new Skills
Of course, blogging does not need high end learning to make it successful, but still, you will find that the skills like HTML and CSS would help you a lot in achieving the best results. Learning these skills will be helpful in making necessary changes in your site yourself.
Though they may not be necessary, you will tend to learn those skills because of the ease of work that it offers you. Of course, several other skills can be equally helpful, some of the popular skills include SEO, graphic design and social media marketing of your business.
14) Promotion of your Business
No matter whether you are into a small scale business or a large scale enterprise, the blog can be what gives it a new face and a new look. You can use your blog as a means of showcasing your products and services.
If you are into larger business, you can make your blog a part of your website. The regularly updated content on your website will promote your business and attract more visitors to the static website of your business. Promote your business the best way.
In Conclusion
Well, those were just a few advantages you stand to benefit from if you are looking to start a blog. However, please note that you will not begin experiencing those changes right from the first day. You will need to strive enough to achieve success and yes, do not forget that perseverance is the key to huge achievement. So, keep working towards achieving the best ever results and enjoy the benefits to its fullest.
Liked this post? Check out the complete series on Blogging