Reciprocal links can be something great for your SEO techniques. In order to know and understand more about these reciprocal links, it is important to know about the Back-linking techniques.
As per a common belief, backlinks work as recommendations from other sites that help in the optimization of content on the web. This is the reason for getting high-quality links from the authoritative sites can actually help you in getting a higher ranking.
Well, this is not true all the times because it is not that all the backlinks are going to be the same always. This is the reason building links is considered as one of the most challenging tasks of SEO.
It is important to provide the site owners a proper reason to allow you to put up the link on their sites. Providing something profitable to the site owners can also help and reciprocal links are one of such strategies.
Let us first understand the definition and reciprocal links and then, we will be diving deep into their world –
What Are These Reciprocal Links?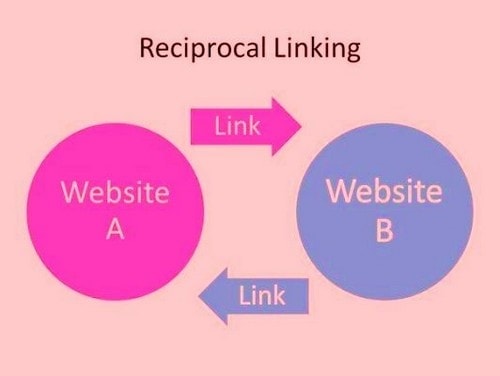 Reciprocal links can be described in a very simple language of placing links to each other sites. This means if you are looking for a site where you can place your site's link, you can offer that particular site owner also to put his link in your site.
So, in this way, both the parties exchange links on each other's sites.
This means that both the parties will be able to attract traffic on the particular keywords that they are using. This can be a win-win situation for the parties, provided if the strategy works in a proper way.
Do Reciprocal Links Work?
This is quite a confusing topic that is not much discussed in the SEO community. This is because the maximum of the people do not consider it to be anything special or anything bad. They take it rather a normal back-linking technique. It does not matter if the exchange of links were planned; it is just that the backlinks are bringing traffic on the sites of the owners.
Many of the objectors, on the other hand, think this technique to be something against the guidelines of Google's Webmaster. As per these people, this is not the natural way to acquire the backlinks. This is because, in such a strategy, more than two or three site owners collaborate together to share each other's links on each other's sites and is planned in advanced.
In comparison to the link building techniques, it is said that the link exchange technique of reciprocal links is the most abused one. The site owner can reciprocally link various sites and can pass the backlinks that have been earned. There are many site owners who think this strategy to be a great one in ranking but it at times lead to Spammy links.
Though there are a number of allegations against the technique, as of now, there have been no such case studies to prove these allegations.
Are Reciprocal links good or bad for SEO?
As mentioned above, there is a mixed and confusing situation to say about such reciprocal linking technique. Hence, there are a number of people who make use of this technique. To be on a safer side, it is a great idea to get answers to a number of questions, if you wish to use the strategy of reciprocal links without facing any problems.
The very first thing you need to pay attention to here is the warnings of Search Engines regarding Reciprocal links. This way, you will know about the things that are strictly prohibited by Google and Yahoo sorts of search engines when it comes to Reciprocal Links. So, let us have a look at those warnings first-
Google's Link Schemes for Reciprocal Links
Links should not be intended to manipulate the PageRank
Links should not be directed to the web spammers or bad neighborhoods on internet
You should never opt for excessive reciprocal links or excessive link exchanging
Never opt for buying or selling links that pass PageRank
Yahoo's Search Content Quality Guides for Reciprocal Links
1) Sites should not be cross-linked excessively with other sites for inflating a site's apparent popularity
Windows Live Help Guidelines for Reciprocal Links
2) Never use techniques like link farms for artificially increasing the number of links to your webpage
So, once you are aware of these guidelines of search engines, you should know about the things that you should check before opting for Reciprocal Links-
Key Things to check before including Reciprocal Links in your SEO Strategy
1) The Relevance Of The Site
Are you trying to take permission for backlinks from a site that has a high SEO metric but is not much relevant to your niche? If yes, then you are actually going against the guidelines of Google.
If you are linking your site with such a site that is not relevant to your site's topic, this will let down the readers and also the ranking of your site may soon drop down drastically.
Also, it is not a good thing to go for the sites with the same topic or keywords. If you are going for the competitive sites, the first thing you will not get permission and secondly it may hurt your reputation.
For example, if you are an automobile website owner, do not look for link exchange with another automobile website. In place of this, you should search for other options of the same genre such as automobile repair website or automobile hiring website and so on.
2) The Content Value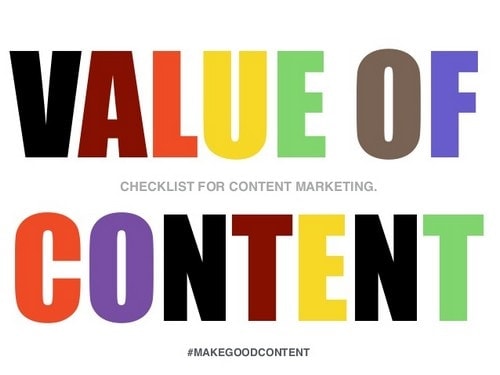 Go through the contents of the site and check the quality.
You need to check if the content on your site is as rich and as valuable as the content on the site. The readers will always look ahead for contents that are highly informative.
So, make sure that you have informative content on your site before you do referral linking with a site that has high-quality contents on their site.
3) The SEO Metric Of The Site
For many, this is the most important thing to ask because this is the only point that is going to help you in gaining ranking.
But in reality, this should be something that can be thought afterward, at least after considering the above two points.
But of course, you cannot completely ignore this point also because it does have some positive impacts on the ranking of your site. You can make use of a number of tools in order to check the SEO efficiency of the sites with which you wish to link reciprocally.
Is It The Correct Move?
By now it has been known that the reciprocal links do have some weight in them. But it is important to know whether it is appropriate for you or not.
The concept of reciprocal linking is still a complicated situation because it is quite difficult to acknowledge the direct connection between reciprocal linking and SEO.
It can be said that if you wish to make use of the reciprocal linking technique, you should first focus on your site content quality so that you can have a proper site for linking. Also, you should be cautious enough and take in consideration the above-mentioned points.
Now, we will be going into some of the important tips that can help you adeptly use Reciprocal Links to get their productive outputs-
Best Tips to use Reciprocal Links
Let us have a look at the key tips that will guide you in using reciprocal linking like a pro=
1) Your linking should be Natural and Relevant
This is the one rule that is significant in all kinds of link building practices, and with reciprocal links, it is more crucial.
Your linking should be given in a manner that seems natural to Google. You should also not link your content to a site that is not relevant to your site. Following these rules safeguard your site from being penalized.
2) Your link building should not only be focused around Reciprocal Links
Channelizing your link building campaign around reciprocal links is not a prudent practice, as this will cancel out all your labor and maneuver.
Your goal should be gaining links naturally, which is going to be more productive in ensuring better search ranking.
3) Never Reciprocate with your Competitors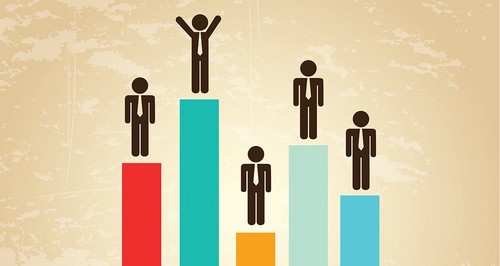 It can be very destructive for you if you use a reciprocal linking strategy with your competitors. Instead, doing this with someone that compliments your company will be productive and result from the drive.
For instance, if you run Real Estate Company, you should not use a reciprocal link with another Real Estate Company. Instead, linking to Interior Décor Companies can be a more productive option for you.
4) Pay Attention to the authority of the other Website
When exchanging link with other sites, you should always check the authority of that site.
A site with PageRank 7 linking to PageRank 4 will not be a productive option for you. However, PageRank is not the only factor that decides the authority of a site. You should link to a site with better authority, potential and quality.
Choosing a site with lower authority will turn your site weaker in front of your competitors, and that is why giving heed to this point is quite significant here.
Conclusion
Just having a high ranking in the search engine should not be the only target that you have.
You should also think equally about your target audiences. If you are creating content thinking about your audiences and then going for strategies such as reciprocal linking and that too in a proper way, it can surely work.
Aforestated tips and Search Engine Guidelines will enable you to learn the right practices of reciprocal links.
So, what do you think about Reciprocal Links? Have you used this in your SEO campaign? Let us know your thoughts and experiences in the comment section below.