Having a communication channel on a blog is the key that establishes a connection with the audiences. To ensure proper interactions with the readers, bloggers or site owners utilize different techniques to reach out to users and drive some engagement. Push notifications do the same thing for the bloggers. These notifications pop up on the device of the users with a short message that they may reciprocate.
You must be seeing such notifications a number of times on your phone or desktop browsers as well. A number of enterprises, big brands, and top blogs are using push notifications all around the world and they are one of the important factors behind their immense success in their respective fields.
In addition, startups that are tech savvy and want to instantly develop a connection with their target audiences opt for these notifications. – And that is why, in this post, we thought to enable you to understand the significance of Push Notifications in taking a blog to the next level.
Let us now understand what exactly these push notifications are
Push Notifications: Definition & Working

As said above, these notifications are a type of message that will pop up on the devices of your blog audiences. There are many ways in which this notification can pop out like few open applications are responsible for these, or sometimes these are directly sent by the server in case the app is idle.
If your blog audiences opt-in, push notifications will let them get the latest updates, plus, via such notifications, you will be able to re-engage your audiences by utilizing customized content.
APIs used for assembling Push Notifications are-
Push API
With the help of Push API, web apps get the ability to get messages that are pushed to those apps from a server.
The application server with the help of Push API can send push messages all the times, does not matter user or web-app is active or inactive.
PUSH API gives designers a chance to convey offbeat notices and updates to the blog audiences that opt-in.
This brings better engagement with the blog users with new content and updates.
Notifications API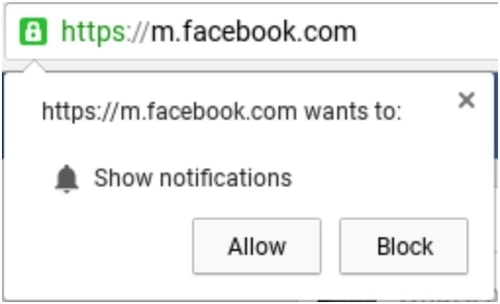 With the help of Notifications, site pages get the ability to channelize the display of all the system notifications to blog users.
Such APIs are used for configuring and displaying desktop notifications to the readers. Such notifications can be shown even when the client has exchanged tabs or moved to an alternate application.
Notification APIs are intended to be compatible with various platforms and their notification systems.
These two APIs are framed on Service Worker API, whose task is- to respond those push messages, to keep them in the background, and then to store them in your app.
Types of Push Notifications
These push notifications can be divided into three different types and they are-
1) Transactional Notifications
Such kinds of notices are utilized to advise clients of new events. For instance, you must have seen notifications that inform you that your package is shipped or your flight is postponed, they are Transactions Notifications.
2)  System Notifications
Such sorts of notices are utilized to educate users regarding the highlights of any new product or service. These are also used for notifying about new opportunities such as holiday discount or new product feature.
3) User Notifications
These notifications are utilized to tell clients of new messages from their companions, friends or followers in the same way as you get in Facebook or Gmail.
Working of web Push Notifications
You can send messages to the browser of your subscriber with web push notifications and the best part is those messages would be clickable that ensures better engagement.
These notifications support both the mobile and desktop browsers.
The functioning of these are framed in such a way that user can subscribe them and if they want to unsubscribe they can adjust their browser's settings accordingly. Such way of working is entirely based on the opt-in/opt-out basis.
You can get this technology of marketing for paid and free both from a number of online services.
Web push notifications can be best used on WordPress platforms, hence a number of services also offer WordPress plugins as well. Once the initial configuration of adding Browser Push Notifications to your WordPress Blog completes and you publish a post, the push notifications will be automatically sent to your blog audiences.
Advantages of Push Notifications for Bloggers
There are a number of benefits of push notifications for bloggers. Web push notifications do a similar kind of thing as email marketing; they both help in transforming the first time visitor into an all-time subscriber.
Below we have mentioned a few of the major benefits that your blog will be receiving from Push Notifications-
1) Bloggers can engage their readers instantly via Push Notifications
At certain points, you will be able to pull in a lot of customers and compel then interact with you with the help of push notifications.
In case your audience is not updated about the real-time information then push notifications can help you in doing that as well. Users also show great inclinations to engage with your blog when you send them reminders using these notifications.
This implies that business owners or marketers can better contact and maintain a touch with their audience with the use of this amazing, highly convincing and useful tactic.
They are also very helpful in re-engaging and retaining your site or blog users. You can alert your users by using push notifications for special offers or coupons that will boost up the consistency of your brand.
2) Very effective in increasing your Subscriber List
What most of the bloggers lack in is that they do not work towards transforming their site visitors into subscribers.
Once you allow the users to set a push notification for your blog/website, through any means they will be updated about your posts as soon as you publish them. In this way, you can increase a repeat visit to your blog, which will result in constantly increasing traffic.
Some of the top performing sites preferably use this trick for the conversion rate optimization of their blogs.
These notifications are less intrusive than other techniques of user engagement and hence they offer a better customer experience that ultimately convinces visitors to be subscribers.
3) You will target those Audiences who are already looking for someone like you
You can send push notifications as per the inclinations and demographics of your prospects and hence, you will only be targeting only the right audiences.
Depending upon the user's interest you can send a personalized push notification. You can use analytics to send your audience the data based on their interest.
You must target your audience wisely and send them to push notifications as per their interest like big brands as Netflix does.
4 ) Convince real-time traffic to do favorable actions via Push Notifications
If you are serious about your business, you cannot deny the importance of utilizing real-time traffic to help you make profits or conversions. The expansion and popularity of your brand depend upon your real-time reach.
You will have to increase your ability to reach your audience in real-time and this will leave a great impact on your business. If you are publishing a current and relevant blog that needs to be seen ASAP then only push notifications can help you in this.
They will update the audience that you have published a blog on a current topic or news that will influence your readers to read that blog. You can use real-time push notifications to promote the latest offers, deals, news, and live videos.
Push notifications are also quite effective in converting last minute deals that for sure converts more number of individuals for your brand.
With the help of these notifications, you can also ease down the customer journey by letting them directly find the link for performing some desired actions
Now, let us understand some of the Push Notifications practices that you need to follow-
5) Best Push Notification Practices for your Blog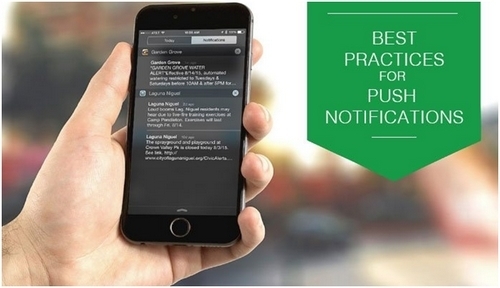 Always let users know the value that they will get if they receive your push notifications. This will optimize the opt-in rates of your Push Notifications
Use buttons like 'Enable' or 'No Thanks' for developing an intent in them to know more about the news and information that you are going to offer once they opt-in for these notifications
In case your users dismiss the permission message then your blog should offer them the option to opt for that later on
It is very important for you that your push messages are not considered an interruption and for ensuring this, you should send the right message at the right time
Sending relevant and personalized notifications will do the favor to your marketing strategy
Some of the most useful services for Push Notifications are-
PushEngage
LetReach
OneSignal
iZooto
PushCrew
Out of the above, we recommend Pushengage as one of the best push notifications service.
Liked this post? Check out the complete series on Blogging