You must have heard a lot about the significance of internal links in boosting SEO. Let us first understand what internal links are with a simple example-
Internal Links Example –
Imagine you have a site www.ABC.com
Page 1 of www.ABC.com is- www.ABC.com/Page1
Page 2 of www.ABC.com is- www.ABC.com/Page2
Now if give a link from www.ABC.com/Page1 to –> www.ABC.com/Page2, it will be considered as an internal link.
So, what do we conclude from this?
Internal Links are the links between two pages of the same domain.
Let us dive deep and understand the concepts of internal linking in a more comprehensive manner, so you can use them adeptly for boosting SEO ranking of your site and site pages-
World of Internal Links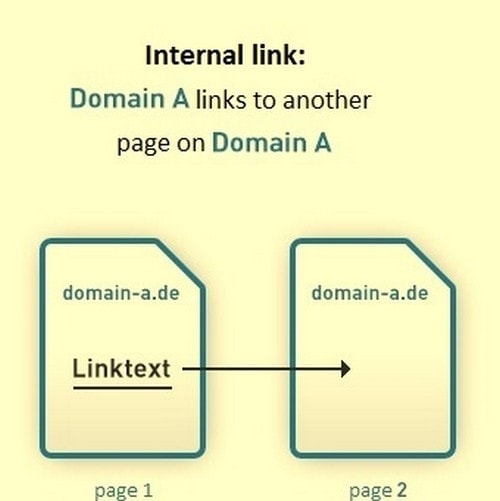 In simple terms, you may consider Internal Links as supportive links, which are very crucial for the website and helps in improving Search Engine Optimization.
As mentioned above, such linking strategy is used to connect one page to the other of a website, so that you will be able to use the website strategically and boost the performance of the same in the search engines.
According to a study, it has been explained that about 40% of the traffic has been enhanced with the help of internal links, which has again improved the lead generation of the company as well. Today we will be talking about how internal links help improve the SEO of the website.
How are internal links important for Search Engine Optimization?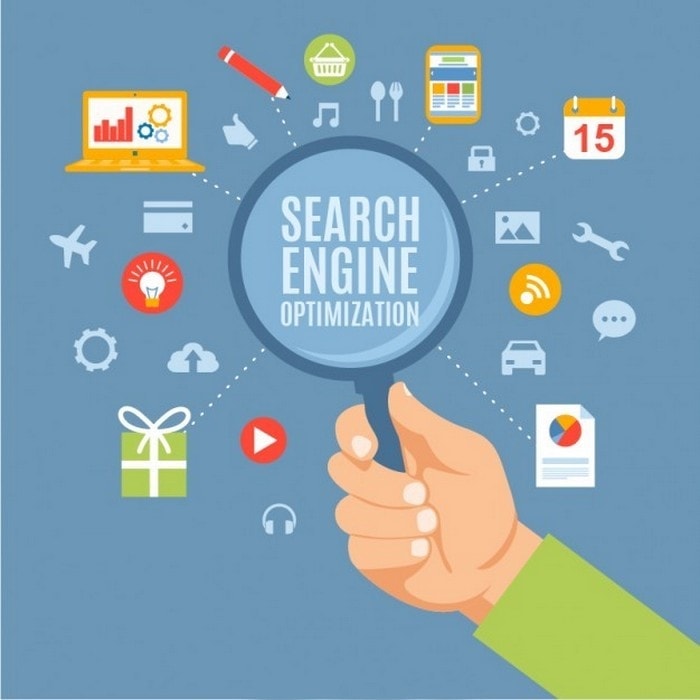 If you want Search Engines to discover new and innovative forms of content of your site, then you have to get hold of the internal links and connect one page to the other, so that Google can know that those pages exist.
Internal links help in the proper functionality of your site and also keeps track of the page ranking. It also helps you in understanding that the quality of the link is very vital, and the website is not only about the quantity.
Now it is up to you whether you will use single or multiple internal links to find the page connectivity. To find the essence of the internal link, you need to understand the initial site structure.
To understand it better, let us understand the working of Google-
How Internal Links help Google?
Google is working is based upon its constant search for the new pages. Once Google finds a page, it adds that in the list of known pages.
So, pages that Google has crawled are known pages to Google. Then you add some other pages to your site that Google has not crawled yet. Google will reach to those pages through the internal links of known pages.
Now it would be clear to you how significant internal links are in helping Google to find new pages in your site.
The number of internal links to a page gives the signal to Google about the importance of that page.
Do you know what is the term for site pages without any internal links pointing to them?
It is Orphan Pages.
Now, as you have understood about the significance of internal links, let us have a look upon the right way of internal linking-
The right way of Internal Linking for Better Ranking
To understand this, you first need to answer a question-
Should you internal link any page to any other page of your site? What do you think about this?
The answer is No.
While internal linking pages, you need to link pages that are relevant to each other. This concept is known as siloing. Let us understand that-
What is siloing?
The siloing is the work of grouping together the relevant web pages with the help of internal links.
Some of the main benefits of this procedure are that you will be able to understand the pages about the particular niches, industries, products, types, and services distinctively. You will also be entitled to the following benefits-
The first benefit is that the users will have an amazing time in navigating around the website
If you have crawlers on the website, they will be easily able to understand the site structure
Both intensity and authority will be given to the most important pages; therefore, the page ranking will be better.
One of the most overlooked advantages of this is that it helps in the understanding of your content in a better manner so that the users will be able to find the relevance between one page and the other.
Hence they will be spending more time on your site. There would be lesser bounce rate and more engagement. All this will signal Search Engines that your site pages are important, informative, and engaging for end-users that will ensure a boost in search ranking for you.
There are several opportunities in which you will be able to do this procedure so that you can find the relevant anchor text, and the content quality can be improved.
Now, let us have a look upon some of the steps you should follow to ensure effective internal linking-
How to do Internal Linking to get better Search Ranking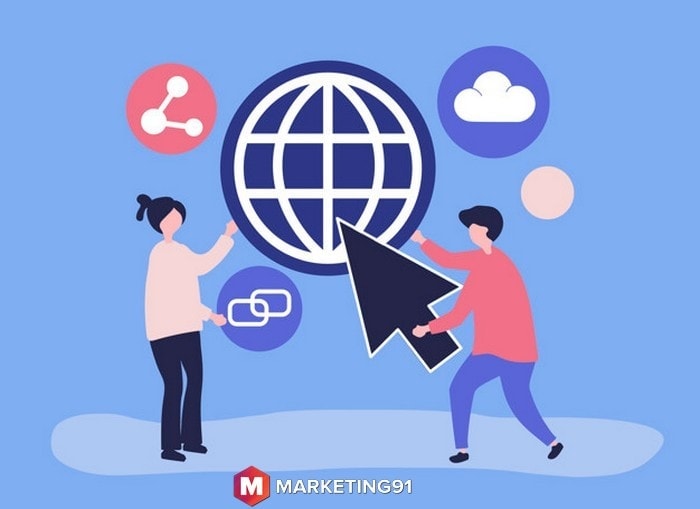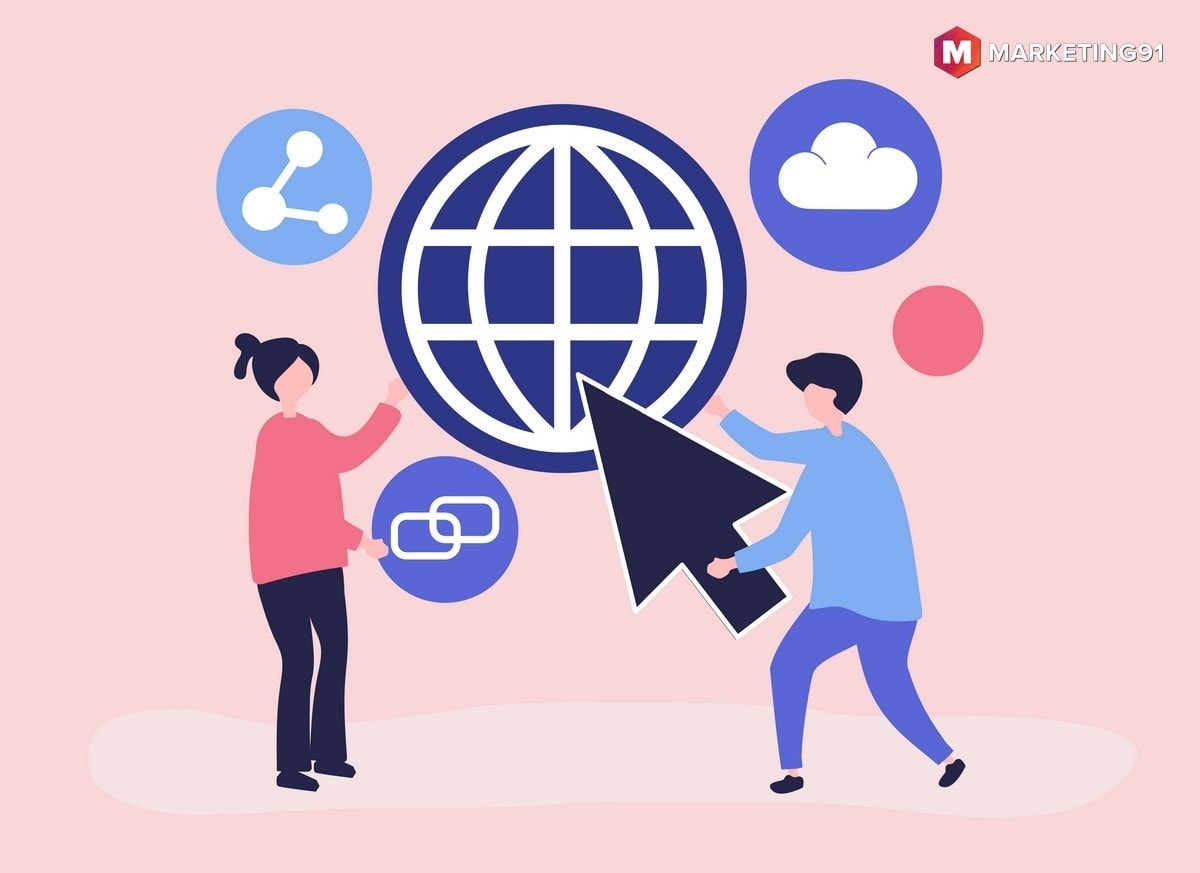 1) Internal Links should be done through bubble keywords and pages
Keywords or pages that are outside of the top valued Search Engine Positions are actually the bubble keywords. Three types of such keywords are there-
Keywords outside Position 1 ( at Positions 2 and 3)
Keywords outside Positions 3 (at positions 4 to 10)
Keywords outside Page 1( at Positions 11 to 15)
Using tools like SEMrush will help you find bubble keywords for your site.
2) Use Site Search to find the best Internal Linking Opportunities
You can run a query- site:[URL] "target keyword" to find different instances where your particular keyword/bubble-keyword is used across your site.

This will alleviate the process of internally linking pages that are relevant.
3) Implementation of Internal Linking
Implementing Internal Links is quite easy, and you just need to go to the backend of your site to that page. Then you should highlight anchor text and click upon 'Insert Link.'
Automation of internal linking is also a strategy you can opt for, so your internal linking can get done in an automated fashion.
How will you be able to audit the internal links?
If you are starting right from the beginning, then you will definitely want to keep your website in an organized manner, and that can only be done with the help of internal links.
It is not at all a difficult thing to do because you need to have an authentic audit tool like Ahrefs. Different things that your internal links' audit should include-
1) Rectification of Broken Links
If you have any kind of Broken Internal Links, then there are a number of ways in which you will be able to rectify it.
First, you can reinstate the broken page if it has been deleted by accident or in the second option, a broken page can be redirected to another URL which is absolutely relevant. All you have to do is to find out the actual link so that you will be able to save a lot of time.
2) Resolve Internal Links Stuffing to Unimportant Pages
If there are a lot of internal link stuffing in the unimportant pages then and the process that you should start is definitely skimming, so that you will be able to eliminate all the unnecessary internal links and only the ones with the top priority can remain.
3) Resolve issues related to deep linking of Important Pages
If the important pages are deeply linked, then you will have to sort from high to low to understand whether the clicks and the pages are up to the mark. It is important that you bring your important pages closer to home pages.
Your important pages should not be more than three links hops from the homepage of your site.
4) Resolve Issues related to Important Pages being Orphan Pages
In case the issues are regarding an important page being an orphan page, you have to understand that you need to go for a deep analysis so that internal links can be implemented properly in them and the traffic and rankings can be improved.
How to make Internal Links more effective for Better Rankings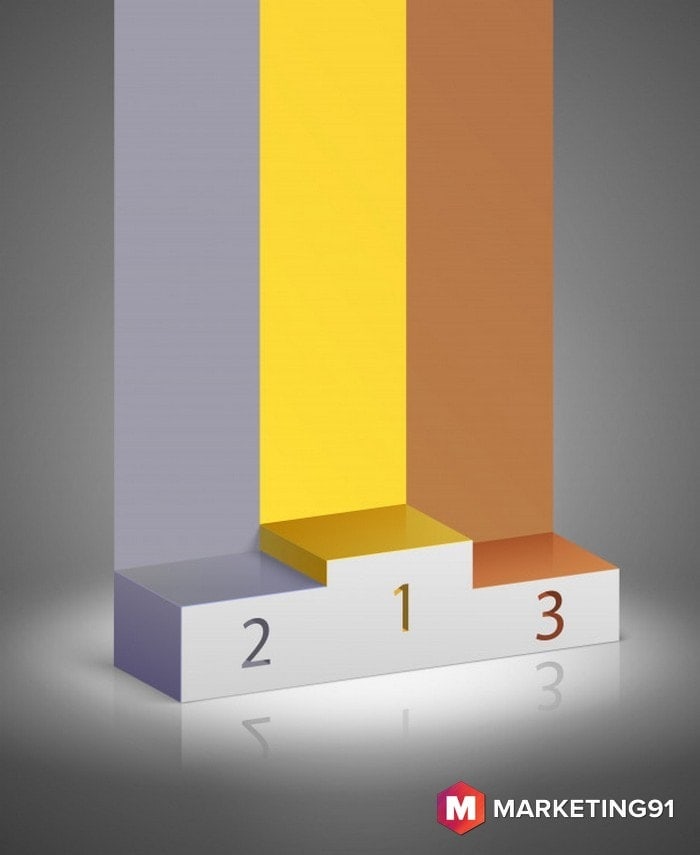 The first thing that you have to do is to implement the internal links on the site to boost it, but you will have to find the proper links, which are absolutely optimized as per search engine. Eliminate any sort of linked and unnecessary words so that the internal links can be most effective.
The power pages (that have better authority and most number of backlinks) should be browsed, so that you will be able to find the posts and pages for adding links and ensuring the better Search Engine Optimization of your site.
Bottom Line
The first thing that you have to do is to make sure that the internal links are being used in the website, as per the guidelines, so that you are not penalized and it can give you the maximum productivity. Once you do that there will be no looking back.
However, overdoing of anything is not advised. The organic way of implementing Internal Linking strategies by ensuring the relevancy in between linked page will help you have the optimized presence on the web to get better rankings.
Liked this post? Check out the complete series on SEO