Now that you know about some of the best SEO strategies, it is an undeniable fact that headings or H tags are very critical for the website ranking because it is the backbone of the content.
You have to understand that tags solve an essential function because it increases the Search Engine Optimization of the website. It helps in influencing the ranking and making the arrangement so that the content is rich in keywords and is good for the search engines as well.
Headings or H tags are used at the start of your web page's content. They play a crucial role in determining the webpage's ranking on the search engine. If you want to ensure the best SEO, then you can't simply miss out on Headings or H tags.
What are Headings or H Tags?
H Tags are the part of HTML coding for any webpage. H1 to H6 tags are known as headings in which H1 is used for highlighting the most important heading, while H6 is used for the least important headings.

Google and other Search Engines consider the words in your headings very important, as header tags comprise the clues to the main topics of the page. That is why; incorporating keywords in your header tags is one important SEO practice.
Headings offer an outline to your content, plus they define the associated paragraphs as well.
If you want to go for the Search Engine Optimization with a straight face, then you need to understand the essence of header tags and have the best practices of the same.
Let us learn about their roles in SEO and UX…
Role of Headings in SEO and User Experience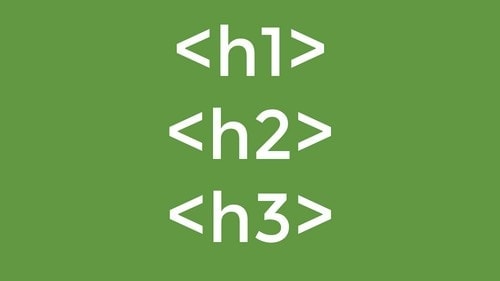 Headings break your articles to make it more Readable and Scannable
You prefer to read a content which you can scan with a single overview. And if you want to make your content scannable, then you will have to introduce many breaks in the content. This can be best done by using headings or h tags.
Using h tags to break up the content will increase the readability of your content.
You have to understand that the best strategy of content marketing is to make your copy readable so that it is easily scannable and to be engaged by the readers.
The readers only read it back to back whenever the content is scannable and readable. According to statistics, it has been seen that 58% of the content is read more if it is segmented into subtopics.
Subheadings H2, H3, H4, H5, H6 play a significant role in breaking your post in different segments so that they can be best optimized for Search Engines and readers.
Headings with Keywords are big SEO Boon
If you want to get best out of your SEO campaign, then never ignore this point. Always use keywords in your headings or h tags as search engines pay attention to the title, headings, and subheadings of any content.
Including the keyword in the header makes sure that it becomes relevant to the subject.
You should also remember that the keyword stuffing is a strict no for SEO, and use of keyword should never be overdone. Not every header should have keywords but make sure there at least some of them do.
Search Engine Optimization professionals find that good UX is directly proportional to good SEO.
Having headings in the headings increases the relevancy of your content. Alongside updating search engines that your content is fully relevant to the search query of the users, it also tells readers about the important things your post comprises about the key-phrase.
Again, the use of keywords must be natural and should not hamper the genuineness of content.
Headings form a structure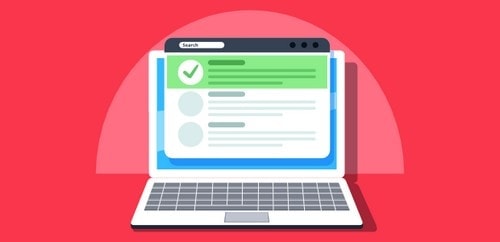 Headings or H tags will provide an actual structure to the content of any webpage. The header is meant to provide users with information about the content.
H1 tag of your webpage is all about the title of your content.
H2 provides a glance to the main topics that are to be covered in the content, whereas tags following H2 tag are for sub-headings that will introduce various aspects in the content.
The first use of the header is to give the confirm structure of the context because it lets the reader know what the entire segment is all about. Also, if you are using H2, it can be used for fictional chapters and describe the main segment so that every section of the article can be covered.
When you are talking about the other subsequent headers starting from H3, it is a series of additional segments so that the entire subjects can be covered into a series of subtopics.
Optimize your Snippet
Yes, it also plays a major role in deciding the overall ranking of your webpage on the search engine. First of all, you should focus on the optimization of header tag and answering the query directly after headings or h tags by using a <p> tag.
Secondly, use bulleted and numbered list as your sub-headings or h tags, as search engines prefer content headers with such lists. You can also use small headings so that Google can use the algorithm to create its featured snippet results.
If you are using long tail voice search keyword, then make sure that it has an impact on the featured snippets because whenever the person is looking for a keyword resembling the same, your website will pop up.
Not Essential to use 1 H1 Tag
It is not important to use only one H1 tag because there is no problem in using multiple ones.
The only thing that you need to consider is that the H1 tag should be relevant, and it should look good to the readers. There should not be any unnecessary H1 pondering over your website because that would decrease the readability and scannability of the content.
Search engines do not have any problem with multiple H1 tags, but their use should always be in an organic fashion with a prime motive of increasing the readability of your content. Content that readers find highly engaging gives signals to search engines that readers are enjoying reading those copies.
Hence, ranking improves. So, adept, organic, and relevant use of H1 tags is prescribed.
Ensure consistency in Headings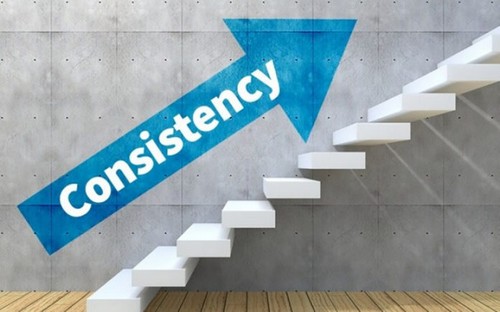 Thumb rule for UX is to ensure consistency in the quality experience of users.
You can provide a quality experience to your users by using headings or h tags in the best way. Now you must maintain consistency during the process.
If your title is following a certain format, then other headings or h tags must also go with the same. Headers along with title should be of similar length as it will sound more convincing.
You should have consistency in your headings because it will improve the experience of the users. This is a very fine detail that needs to be taken care of so that you can have impressive header tags, and the readers can be impressed with your attention to detail.
Maintaining consistency in the article also plays a key role in pull in the attention and then engaging the readers. It is also important in having a loyal reader base that is enjoying reading posts with the kind of consistency your posts offer.
Impressive and Relevant Subheadings are the keys
Time and again we have emphasized on the fact that you have to make the subheadings very impressive so that it is very compelling for the potential clients of your website.
Make it small, precise, and catchy so that the readers can have the craving to read the entire content.
Subheadings should easily and effectively demonstrate the key things that are covered in the post. Every section should only be there to inform the readers engagingly and interestingly.
Subheadings can do this by pulling in readers just with the glimpses subheadings.
Wrapping it up!
The role of headings and H tags in SEO and UX is undeniable because it is one of the significant factors that help in the ranking of your website.
After this discussion, we hope that you will be able to comply with the strategies mentioned above so that your search engine result ranking can be the best.
You can follow these points to ensure a good ranking of your webpage in search engine.
Incorporating H1 to H6 tags in your posts to make them more readable, scannable, SEO optimized and well structured will for sure empower you to engage more readers, have a loyal reader base and enjoy boosted Search Engine Rankings.
Liked this post? Check out the complete series on Blogging