Social media marketing is an essential component of Digital marketing and has proven its essence. But as the number of competitor increases, it becomes more challenging for one to excel over others. In simple words, each and every social media marketer is trying to find out new and creative ways to influence their target audience. Creating attractive custom Facebook tabs is one such creative way to attract an audience.
We all know that Facebook is definitely one of the most famous platforms that we use for our brands and businesses. By the creation of different Facebook pages, the brands try to promote their products and services to the customers and increase their sales.
So, it is definitely true that when it comes to Facebook, every single part of it is very important. In this article, we are going to learn a little bit about one such very important part i.e. custom Facebook page tabs.
When it comes to Facebook, the Page tabs that are used in the platform are certainly very popular. These page tabs are continuously used by the people on the internet including the brands and celebrities. The page tabs on Facebook can definitely be considered as the social abode for the people on the internet.
There are many different tabs that already exist in the Facebook platform such as the About tab or the About tab and so much more.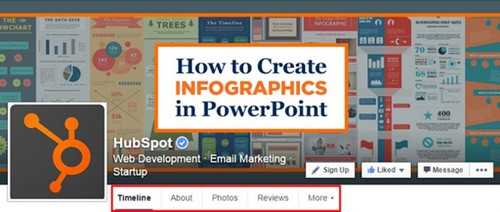 However, apart from that, the users are also provided with the advantage of having the custom Facebook page tabs on the platform.
First thing first, let us understand what custom Facebook page tabs are-
What Are Custom Facebook Page Tabs?
Well, the Facebook page has got a lot of tabs that are already present in the platform. Apart from these important tabs, you can also create the custom tabs on the platform of Facebook. These are the custom tabs.
The Custom tabs on the platform of Facebook can be used in order to load the information and content regarding your page from the web server that you have. With the help of an iframe, such custom tabs are able to load the information.
One more thing to keep in mind about the custom page tabs is that these tabs are only available on the web, as the mobile development is not that high and doesn't support the custom tabs.
Most of the tabs that are created have got 2000 followers or more than that. This is a limit that most pages have to meet because it leads to a much higher quality content that is both accurate and informative.
Why do you need Custom Facebook Page Tabs?
These custom Facebook tabs help in enhancing the user experience and eventually help to achieve the end goal of marketing; conversions.
These days each and every marketer is trying to customize their Facebook tabs in better ways so that they can drive more relevant traffic on their landing pages and enjoy better lead generation and sales conversion.
So, if you are dreaming for a successful marketing campaign then you will have to create attractive Facebook tabs. You can basically control the content that visitors will see whenever they visit your profile.
Adding custom Facebook page tabs let you highlight more contemporary and conversion driven information on your business page that can easily and effectively the online presence of your brand on the web.
With the help of this particular guide, you will be able to add the tabs to the Facebook pages and manage them in a proper way.
How Can You Create the Custom Facebook Tabs?
Now you must be wondering how to create the page tabs or add them to the Facebook page that you have.
Well, to do that, you need to make sure that you have secured a Page Tab link or URL. Also, you need to ascertain a particular Page Tab name as well. The URL will basically be the address that people go to for reading the content on your Facebook page.
After you do that, it is time to configure the Page tab. All you have to do is visit the App Dashboard and go to the Basic section there.
You will find a section that says Add Platform. You need to click on that section and choose the Page Tab dialog that is provided there. You are now all set for configuring the settings that are provided to you for your new Facebook Page Tab.
You might also come across the Page Tab Edit URL which is basically a link that is provided to you by the developer of the page tab app or the admin of the page tab to the admins of the page. This particular link can be used in order to customize the page tab application.
So, these are some of the steps that you need to follow when you want to create a Facebook page tab. Now comes the next thing i.e. adding your custom Facebook tab on your particular Facebook page. Below given steps will help you do this with utmost ease-
How To Add Apps To The Page
You can easily add a particular app to the Facebook page if you are an admin of it.
This can be done with the help of the Add Page Tab section that is provided on the Facebook page. You won't necessarily have to get other permissions as well.  The process is quite straightforward and you will be landing here while modifying the link-
http://www.facebook.com/dialog/pagetab?app_id=YOUR_APP_ID&next=YOUR_URL
You just need to give your APP ID and URL. Then, you need to open the modified link that will let you land on the page which will ask you to Add Page Tab.
You can position your new tab as per your preference and their effective usability.
There is so much to know about the Facebook page tabs but these are all the important bits. Make sure that you read this in order to have an idea of how things work.
In addition to all this, you are also benefitted with some awesome apps that will help you create result-driven custom Facebook page tabs for your business page. Let us have a look at those as well-
Best Apps to create Custom Facebook Page Tabs
1) Tabsite

You can get one of the best customized Facebook tabs through this app developer. You can manage the content of your custom tab according to your preference through Tabsite. You can create the contents as you want and this provides you with the ultimate control over your custom Facebook tab. Not only this but also you can add multiple images, videos, texts and so on according to your preference which helps in enhancing the user experience.
Tabsite is available in both free as well as paid versions; the paid version will cost you $5/month which will provide you with some professional features like giving your custom tab a name and adding videos and PDFs and so on.
Though the installation process of tab site is not complicated you may require the help of someone professional if you are new to this. The free trial is not yet available and you may be required to make changes in the design and layout.
2) North Social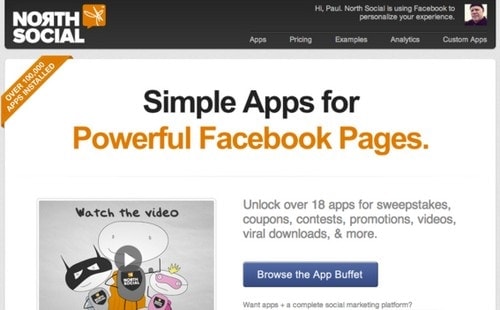 Creating a custom Facebook tab using this fan page application developer is a quite interesting and easy process. You can use their stable collection of widgets to enhance the user experience of your custom tab.
The customization process is easy and happens within Facebook itself. You can add photos, videos, texts, etc according to your preference. You will have to pay a small fee on a monthly basis if you want to use their 15+ apps for creating great custom Facebook pages.
You will also get an option of custom tab creator known as the First Impression of north social which is another brilliant feature of this platform.
Letting you use the prime features of your business while customizing page tab is one of the main qualities of this app that will let you create your page tab in the most result driven manner possible.
3) PageModo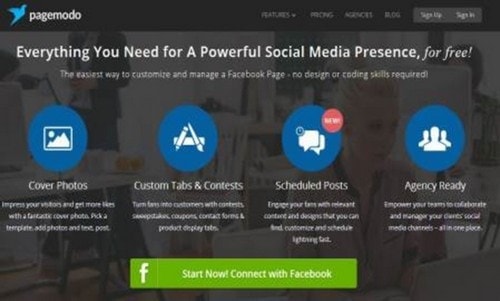 If you want to use this application for personal use then it is absolutely free of cost but the business packages start from $9/month. You can also choose $59/month package where you will get up to 15 customized tabs and the edition is known as 'agency' edition.
The platform is really great to create the best customized Facebook tabs. The pixel limit of your custom tab is 520 irrespective of the device you are using. You can get attractive templates to enhance the looks of your custom tab.
You can use it to highlight key features of your business through customized page tabs on Facebook that will help you generate more relevant leads that are looking for some kind of information that you are showcasing through your page tab.
4) SplashTab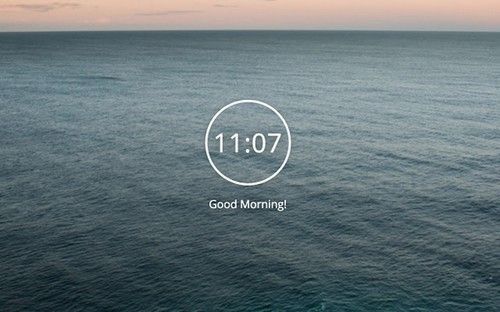 This platform provides you with a number of attractive templates for your tab's layout. This approach is much similar to the Wordpress approach and those who are not in the designing field will definitely find this as an essential feature.
You can rely on their team for the entire creation process of your tab as they are really good at what they do. You get a 14-day free trial and then you will have to pay $6.95/month to use SplashTab.
This one will again be quite amazing in representing key details, benefits and services of your business in the more personalized manner that will boost the effectiveness and authority of your brand on the web.
Final Words
There is a number of tools available on the internet to create custom Facebook tabs but these are among the best ones, you can use these to enhance the user experience of your tab.
Using custom Facebook tabs will give your business wings to fly high and reach to more number of customers who are ready to make a purchase from someone like you. The whole process is straightforward and helps you have the customized online existence in a few very simple steps.
Just follow them and in case of any doubts or query, feel free to share with M91team in the comments below.
So, what is the key feature of your business for which you would want to create a custom Facebook page tab?