Have you ever heard of a Website Rank Checker?
Well, if you haven't and you want to know more about it, then you are definitely at the perfect place, my friend. Here in this post, we are going to discuss what a website rank checking tool is and what can it do for the online business owners.
Websites surround us.
From big brands such as Google and Facebook to small businesses, everything wants to be a part of the online world. But how is one supposed to do that? Well, with the help of the websites, of course.
The entrepreneurs from all over the world want to have a slice of the pie that is known as the Internet. There are many different opportunities to do that. Most of the business owners these days are utilizing this particular tool to make sure that they stay ahead in the competition.
So, the websites can be your meal ticket to fame.
So, why wouldn't you want to have a website, right? However, setting a website up is not the only thing that you need to worry about. Your job is not done after you open your website.
You need to make sure that it appears in the search results of Google. This is one of the most important things for the sites these days.
Understand the Importance Of Website Raking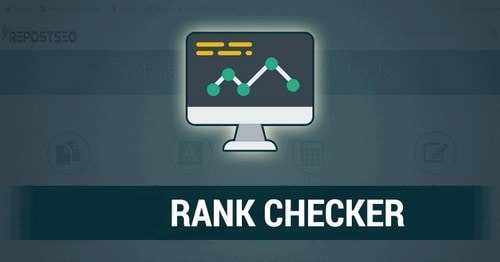 Well, are you familiar with the term search engine optimization?
Well, if you are not, then you are not from this particular era. Every single website owner these days needs to know about the search engine optimization because it assures the survival of the website of yours.
You need to make sure that you are properly paying attention to the rank of your website on the different search engine results. While this can be a great help, doing that manually is not that easy for the people. You need to make sure that you are constantly tracking the rank.
After all, you don't want your competitor website to get ahead of you, right?
The website rank checker can be a great help in that front. Indeed, you will not have enough time in order always to check the rank of the website. Also, investing in some expensive software options will not be a good idea for rank checking as well.
So, what do you do at that point?
Well, in these cases, having the website rank checker to do the job for you will be an excellent idea for sure. These rank checkers are free of cost and the perfect tool for small websites as well.
With the help of these website rank checking tools, you will be able to ensure that your website is on the top ranks of the Google search results.
These tools are the best in what they do, and you need to use one to know what we are talking about. Stay tuned and read till the end to know more about what we are saying, people.
Some Important Examples Of Website Rank Checker
Herewith us, you will be delivered what was promised. So, here we are mentioning some of the best website rank checking tools that you can use.
With the help of the website rank checker options that we give you here, you will have the best results for sure. Don't let the competitor get ahead in the ranking game, people.
1) Semrush

This is one of the tools that can help the online business owners to utilize the data that they have and provide the best tactics to improve the rankings of the websites.
The rank tracking ability that this amazing tool has enables the users to keep an eye on different aspects that are related to the sites.
With this particular tool, the users will be able to see the ranking of the competitor websites as well. So, they will be alerted and then take improvement measures to stay in the game.
Doesn't that seem like something constructive, people?
Besides, SEMrush is your all in one marketing toolkit that is considered top-notch for all the digital marketing professionals. You can use it for Technical SEO audit, Position tracking, Semantic Core Collection, Competitive Intelligence, Backlinks audit, and analytics, etc.
2) Ahrefs Rank Tracker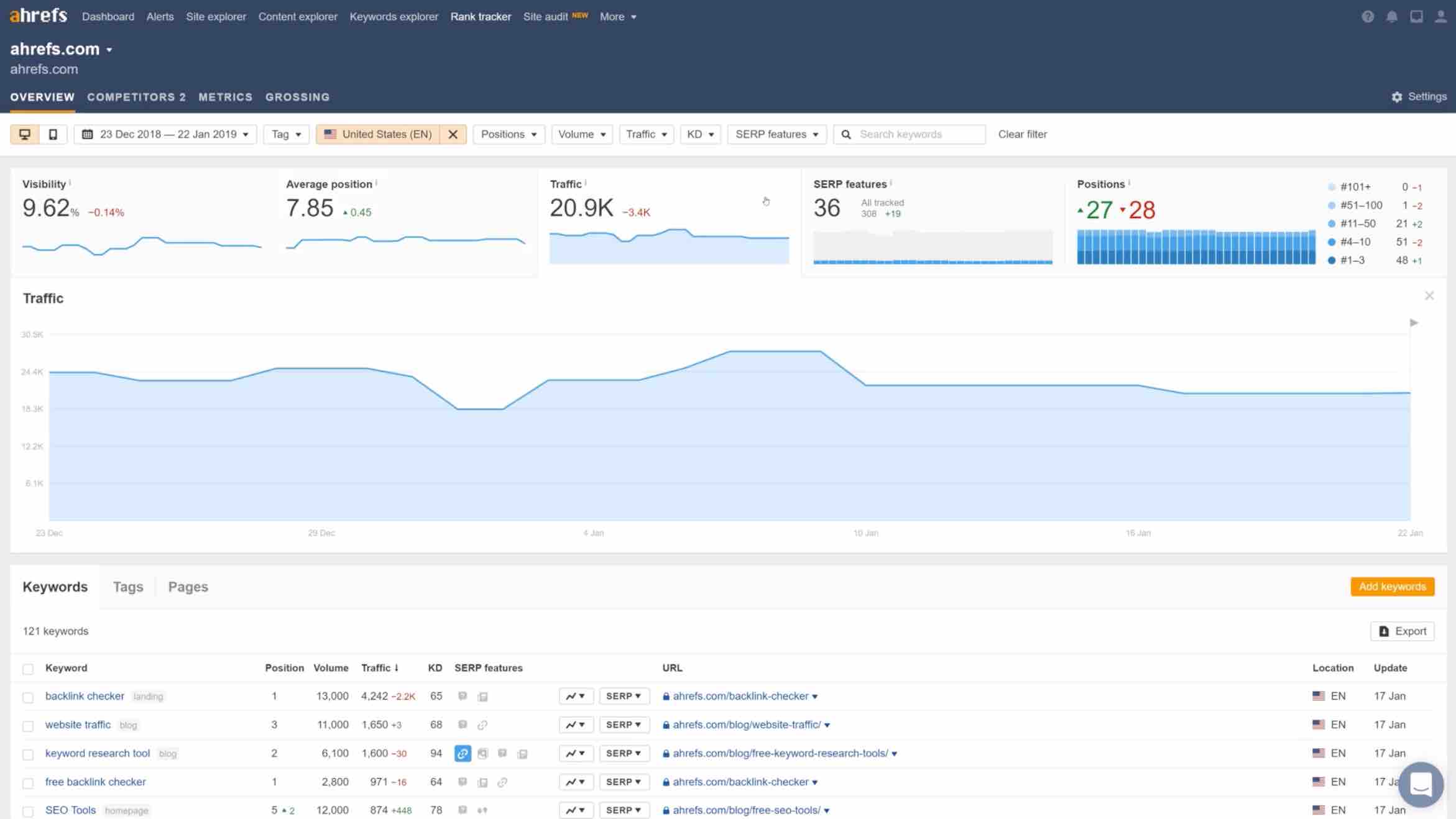 Here is another one of the handy tools that the users can use easily to have an eye on the different downs and ups that happen during the organic search processes.
So, with Ahrefs, you will be able to see the rankings of the different keywords that are currently being searched by the people. This is undoubtedly one of the best benefits of the tool for sure
So, you will be able to monitor the keywords for about 170 countries in total. This will undoubtedly help you in checking the ranking of the website that you have.
Doesn't that seem to be one of the most helpful things? Well, you should try the tool out to see how exactly it works.
3) Alexa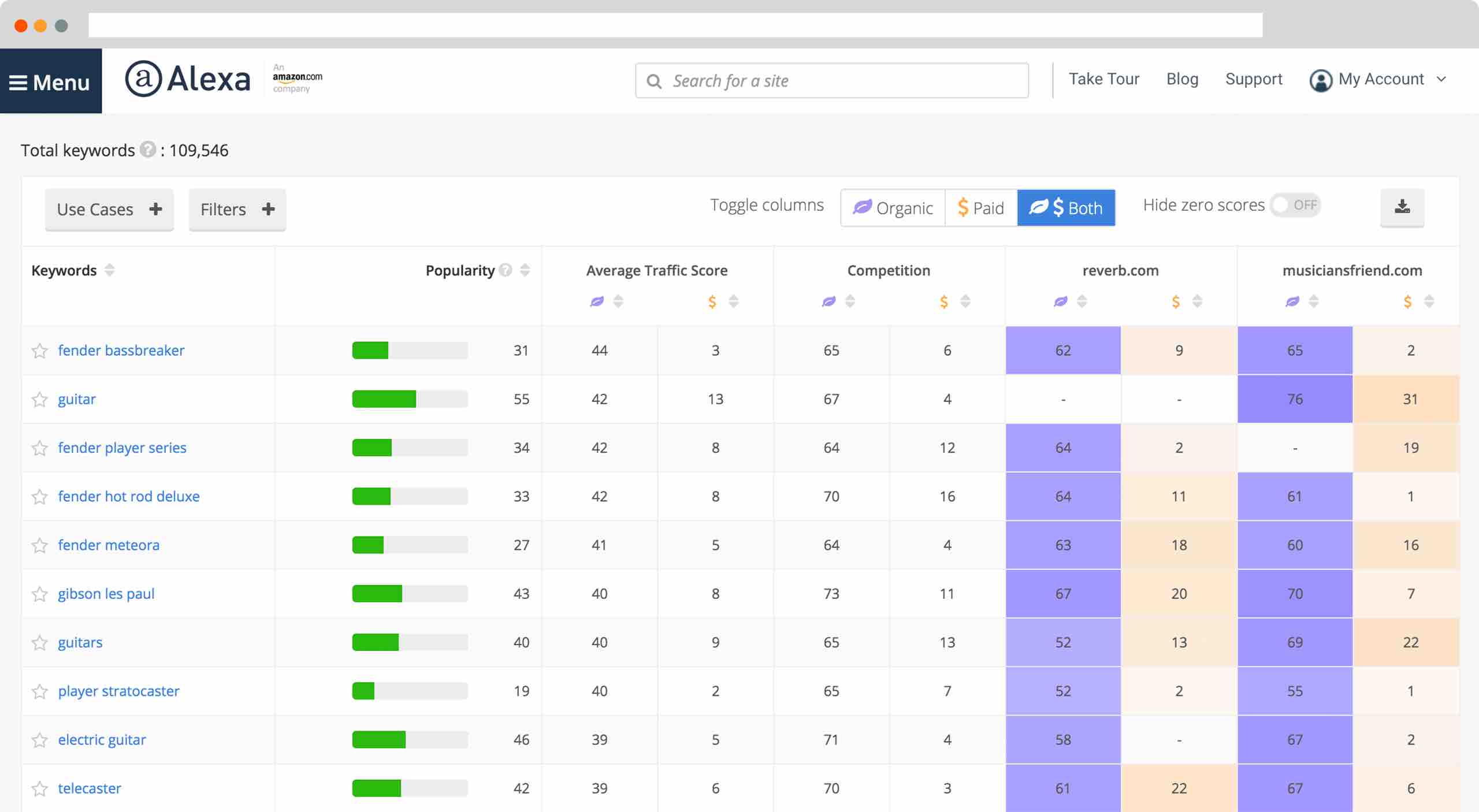 Well, we have all heard about Alexa, right? There is no doubt about the fact that people are not strangers to the importance of Alexa when it comes to tracking the different websites.
The metrics that are used by this website rank checker are certified, and hence you will be able to see the traffic that you get on the website of yours.
This makes Alexa one of the best tools that we have on the list. It outlines some of the properties that the other tools seem to ignore very much. If you look at the factors that the other tools miss, then you will be able to make improvements in a better way.
4) SEOCombine
For those who want to have a try of something before actually using it permanently, this is a tool for them. SEOCombine provides the ability to check the exact keywords and seeing their actual rankings before you use them.
That way, you will be able to see how well your website will perform if you use these keywords on the content and the website of yours. That is undoubtedly an advantage for sure.
5) Web CEO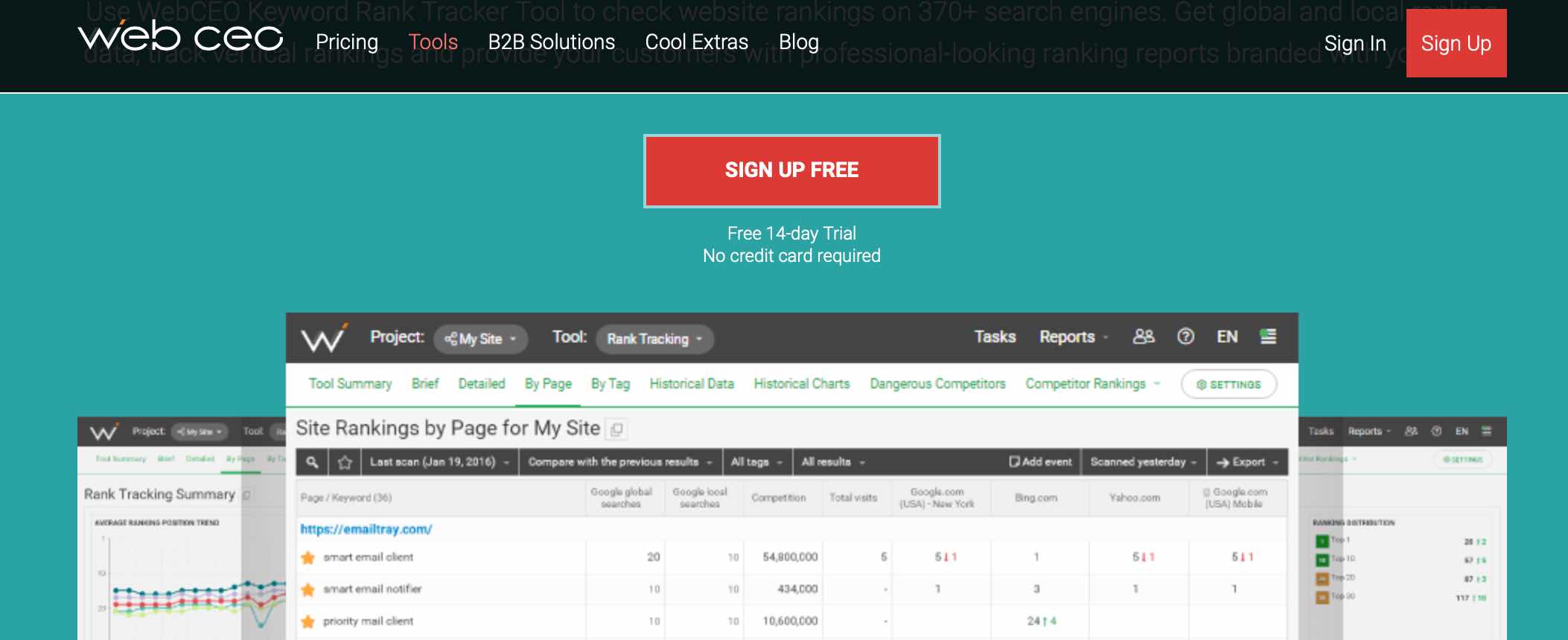 Here we have another site that allows the users to have a try before they use the thing. So, after you download the website rank checker tool that they have, you can use it to compare the rankings that you have with more than 300 search engines.
Now that is certainly quite a big number for sure. So, the websites that want to see their rankings on the local, as well as the global levels, can use this particular tool to do that in the best ways.
6) Traffic Travis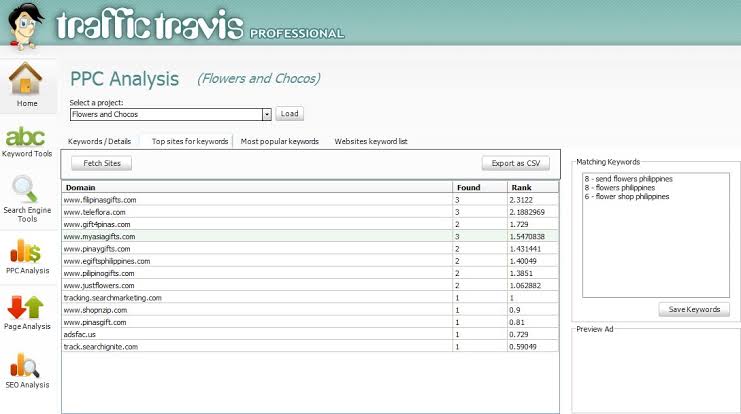 After you sign up on the website, you will get to download the software that they have. So, you can test about 500 keywords and know their rankings before you use these keywords in the website of yours. Apart from that, Traffic Travis also enables the user to tie the volume of keyword searches to find out the rankings.
That is one of the best ways to track the rankings of the website that you have. Why don't you try out the tool and then see what we are talking about?
7) SEO Book Rank Checker

This particular website rank checker is one of the best and the most favorite of the online business owners these days. With the help of this tool and your set of keywords that you use, you can track the performance of the website that you have.
The tool is rapid to provide you with the results and hence is a better option than the others that might take a while to produce the results for sure.
8) SEO SERP Workbench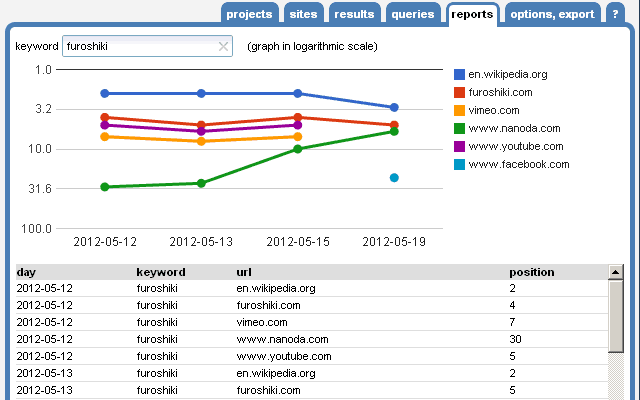 This particular tool is more of an application that you install in the browser of your choice. You will be able to fill up the list provided there with your website and the websites of your competitors.
The tool then analyses the data provided by you to find out the ranking of not only your website but your competitor as well.
That is undoubtedly a useful tool given that it is free to use. You need to definitely try it out and then see the results for sure.
9) Microsite Masters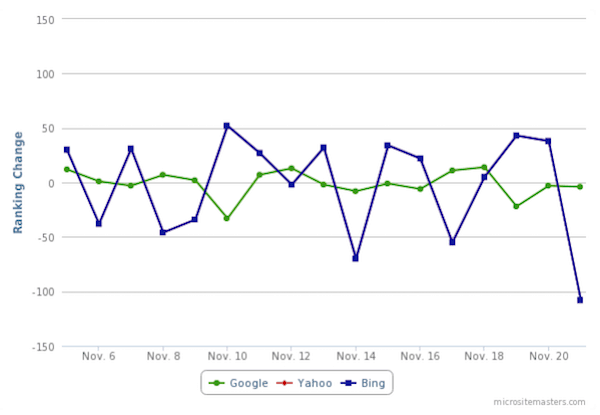 Microsite Masters enables the users to track about 10 keywords in total for different websites of their choice. This can be a convenient tool if someone wants to know the ranking of their website. Apart from that, it has an online interface, so that is always a good thing.
It offers you Advanced Tracking Metrics that will enable you to determine campaign efficiency with great ease. Its keyword view will let you see the complete picture by allowing you deep dive into Google updates, tracking of your competitors, and doing ORM with the utmost ease.
10) Tiny Rocket Lab

The last but not the list, this website rank checker is a little tool that is free of cost, and it lets you track 10 keywords in total. With a very clean and simple interface, you will be able to easily track the ranking of your websites as well as the competitors as well.
In addition to rank checking, it is also quite useful in keyword Analysis, On-Page SEO, SEO Competitors Analysis, SEO reports, and so on. This one is known as one of the most user-friendly Google Rank Checker. It will also offer you customized on-page SEO optimization tips.
Tiny Rocket Lab Website Rank Checker has an easy to manage dashboard that helps to keep an overview. You may also use it to keep track of SEO tasks and optimization with effective Task Management.
11) Dyno Mapper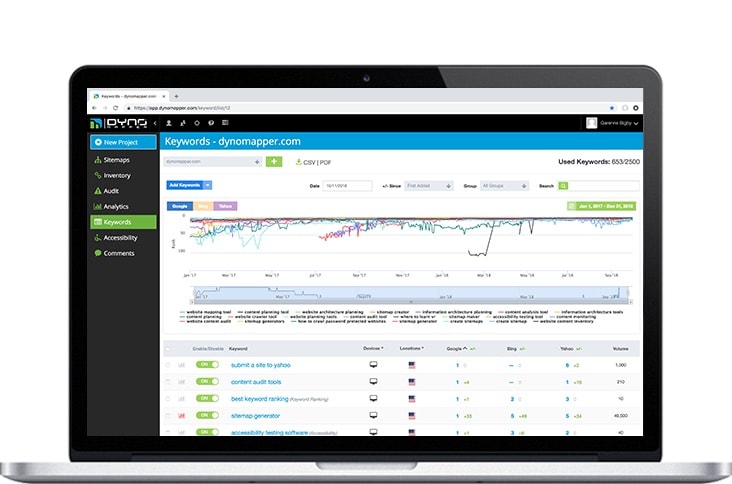 Dyno Mapper is not only a keyword ranking tool but also works as a sitemap viewer.
It works on Google Analytics and can offer you the most crucial information about your keyword details and also about your competitors.
 It is of great use for those who are planning to redesign their site and also can be highly useful for the developers for their future updates. You can opt for this one to track the SERP positions of your website.
It empowers you to analyze ranking in three ways-
Daily Tracking
Rank by Location
Rank by Device
You can use it to monitor-
Google, Yahoo, and Bing
Device and Location
Volume and CPC
Different types of reports you can get are-
Weekly Notifications
Unlimited PDF or CSV Exports
Rankings Graph
12) Advanced Web Ranking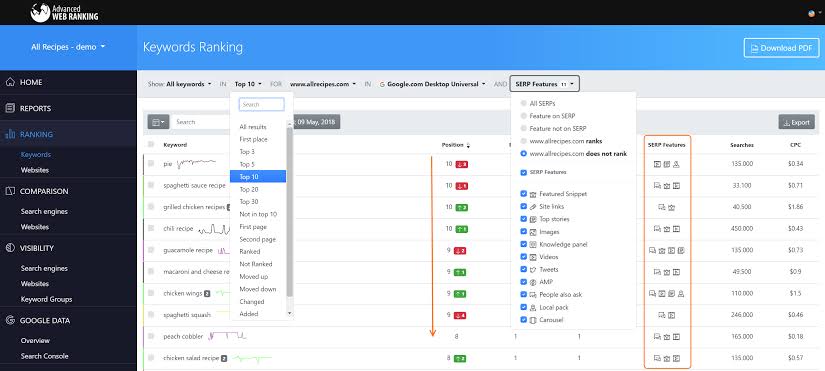 This tool is available both on the desktop version as well as the cloud-based version.
Apart from keyword ranking, Advanced Web Ranking is known to track a high number of websites and also offers a report about the ranking of your website.
The tool is available in four different packages, and these are standard, enterprise, server, and professional. Though you can select the one that is most preferable to you, the Standard package is known to be the most suitable one for the users.
You can use it to get a fresh ranking on a weekly or daily basis. You can also get these reports on demand. You can use it for Rank Tracking, Localization, White Label, User Management, SEO Reporting, and, Developer API.
13) RankWatch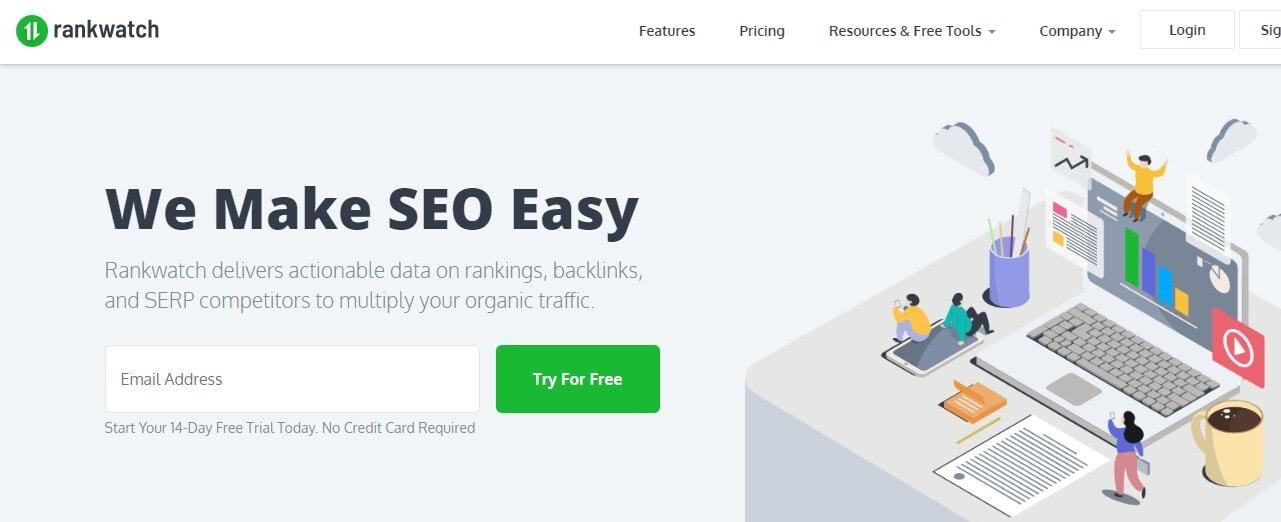 The main work of this tool is to alleviate the SEO process of your site.
You can use it to get the actionable insights and data related to rankings, SERP competitors, backlinks, and so on.
But apart from this, RankWatch also offers a number of other features such as checking the keyword ranking and offering keyword suggestions for your page or content.
Some of its key features are-
Keyword Archive
SEO Management
Advanced Reporting
City Based Keyword Rank Tracking
Emails Alerts
Competitors Analysis
Integration with Google Analytics
Website Analyzer
Keyword Suggestions
14) WooRank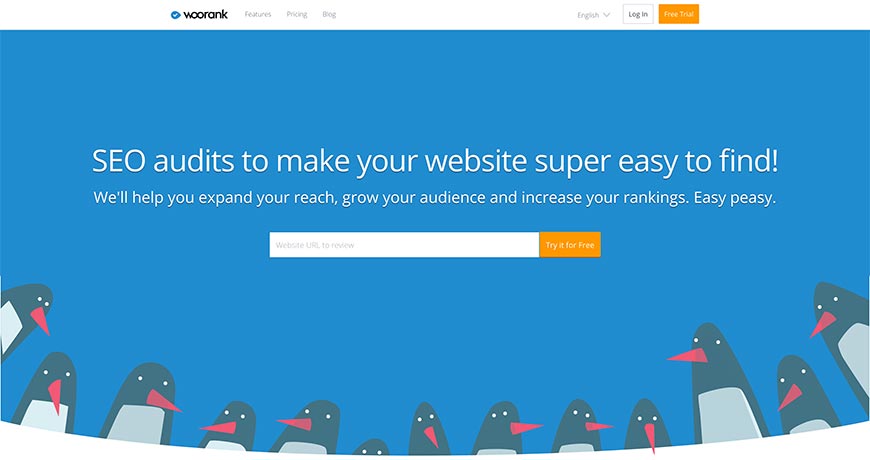 WooRank is a tool that is known for its highly technical features.
Not only the tool will offer you information about your site but will also compare your website with the sites of the competitors.
The tool will also have a check about the ranking of your website and then will provide possible suggestions to it. It will pick up the keywords automatically and will give tips to improve them also so that the site can rank well.
This is considered as one of the best Keyword Ranking Tools because it enables you to track the success of your SEO strategy by knowing where you rank for your specific keywords.
Different steps followed by WooRank are-
Targeting your keyword tracking
Sorting keywords by Search Volume and Rank
Tracking ranking changes over time
Viewing top keyword competitors
Conclusion
Getting the right keywords that can rank well can offer you a good ranking in the search engine.
Having a proper tool can get you an appropriate suggestion of keywords so that you can know the right keywords based on their rankings.
You need to choose the one that works well with your niche wisely.
In case of any doubts in choosing the right Keyword Ranking Tools for your business, share your queries with us in the comments.