Starting a blog is much easier with the introduction of WordPress technology, but optimization or website performance is really a daunting task for newbies and amateur bloggers.
This is the biggest challenge faced by many bloggers, small business, and personal website owners.
The website or a blog can be created in just a few clicks and the whole process will be completed within two to three minutes and you will get a beautiful website ready to serve people.
But, when looking at the performance, Speed is an important element to be optimized as far as possible if you wish to rank on the top.
A website which has a load time of more than 3 secs will likely to have users leave quickly without waiting to see the information or content.

Nobody cares how beautiful your website looks, but if it takes more than 3 secs, your website or blog is just a junk.
What is Website Performance?
Fortunately, among the businesses, the speed of delivery is of high importance in customer satisfaction and to acquire more new customers.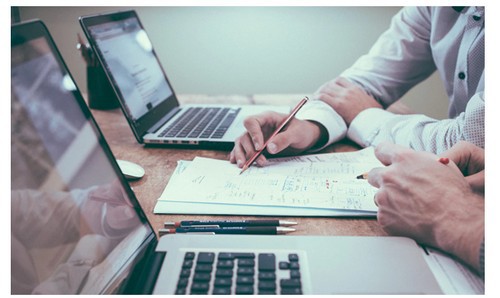 The speed of your website often determines if the users are likely to visit your site again and again or not.
It is often more important than the look of your blog/website. Users don't want to wait for a long time to load a page and often they move out quickly.
Website Performance or website optimization is the process of the optimizing the various elements of the blog/website so that it can load faster.
The elements which are downloadable or displayed on the user's browser are considered to be optimized as far as possible to serve quickly.
How poor website affects business?
Countless studies have been conducted over the years and countless reports have been published at the same time, which says speed is extremely an important factor in web performance.
Many reports including studies done by Backlinko, Neil Patel showed that even an increase of a second in page load time can result in higher bounce rate and decreased revenue.
A 100ms increase in load time is almost equal to 11% decreased traffic and 6% reduction in sales.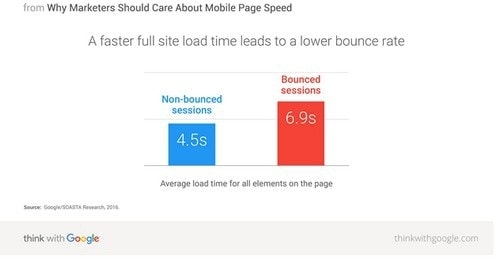 As the volume of mobile traffic surpassing desktop traffic since the last few years, the poorly coded websites are facing lots of problems.
These websites lost almost 50% of their everyday traffic after the Google Algorithm Update during the last week of March 2018.
Important Elements of Web page performance:
Let us discuss the various elements of a website or a blog to be concentrated to improve. It needs lots of knowledge and various techniques to bring in necessary changes.
Work with caution and if you don't know what to do then hire an expert to do it for you. However, the core mantra is to load a website in less than 3 secs anywhere in the world or at least where your target audience is.
The number of requests: This includes various components of the web page such as CSS, js, jquery, images (png/jpeg/gif), HTML.
Page Size: Each file said above has a volumetric size and keep these files to the lowest possible values to decrease request processing time.
Other factors to be considered are:
Time to First Byte
Page Size
Number of requests
Location of your server
Use of CDN etc.
Tools to Measure Website Performance
After you have created your first Wordpress blog, you should do various optimizations such as reducing the number of requests, decreasing the page size, implementing CDN etc.
Don't worry, the internet already offers so many bountiful gifts and one such kind is the free website performance testing tools.
These services are used to measure the speed of any website and they also provide various tips to optimize your website or a blog.
1) GTMetrix: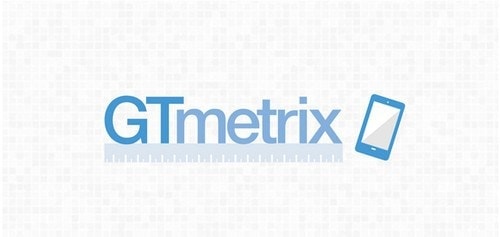 This is the very popular tool for the bloggers and website owners. They use Google Page Speed API and Yahoo YSlow API to grade your website performance.
This tool also provides you with a descriptive waterfall image to let you know the performance of every single element of your blog.
The results can be easily interpreted even by a layman and you can fix the areas which need some improvement. It also gives you data on page load time, page size and the number of requests.
GTMetrix allows you to test your site from 7 different regions around the world: Canada, UK, Australia, USA, India, China, and Brazil.
Tip: If possible, try to maintain page speed less than 3 secs, page size less than 1MB and the number of requests less than 80.
2) Pingdom Tool:

This is an alternative but efficient tool similar to GTMetrix and lets you to choose different locations to test your website performance and the speed.
The Pingdom offers clearer picture about each HTTP request-response and their headers, which is of great use to optimize your website.
Pingdom lets you see how your website conforms to performance best practices from Google Page Speed (similar to Yahoo's Yslow).
Tip: You can even share the test results just by sharing the URL with your friends, developer, work colleagues or web host.
3) Web Page Test:
This is also a popular tool with some additional options such as choosing the type of internet connection, test location, test browser, number of tests etc.
Webpage test gives you more detailed page load breakups such as:
Load time,
Time take for First Byte,
Time to start rendering,
Time to complete loading visually,
Speed Index,
Time take to load the document completely,
Number of request and size to load the document,
Time takes, number of requests and the size for a fully loaded page.
TIP: Web page test has six grades denoted from A to F, where A is very good (perfect) and F means your website needs a lot of work.
4) KeyCDN Speed Test:
KeyCDN comes with 14 different test locations to choose from and you can select from which location you want your site to be tested.
Their report shows you a waterfall breakdown and the preview of your website or blog which helps you interpret data.
5) Varvy Speed Test:
This tool was developed by Patrick Sexton (Leading employee from MOZ). This tool is very useful for bloggers and the website owners and it comes with different sections.
The report consists of each CSS file details, Javascript file details, Speed Issues, Resource diagram and areas for improvement tips.
6) Sucuri Load Time Tester:
Another quick page speed testing tool with worldwide hardware network support and testing. Sucuri gives you rating from A to F.
It measures TTFB, time take to load a page completely, effective use of CDN, HTTP/2, GZIP Compression test etc.
7) Google Pagespeed Insights:
This is the Official website performance testing tool from Google which is called as Google Page Speed Insights.
Page speed tool provides you with a grade from 1 to 100, within which a score of 85 and above is considered good.
It gives the result for both desktop and mobile versions of the website and also it further breakdown report into various elements that affects page speed.
There are so many different tools offered by various companies. However, I have listed a few tools which are often used by many webmasters.
Conclusion:
The tools I discovered here are just for indication to optimize your website performance however you should take action to make your blog/website to load faster.
Additionally, you can use Google Chrome Developer Tools that lets you emulate potential speed issues on your device which helps a lot.
To the fact, all the internet connections are still connected to the 3G network only until 2020. Hence it is necessary to utilize all website optimization tools to make your website faster.
Liked this post? Check out these detailed articles on
Topic of Digital Marketing
Alternatively, check out the Marketing91 Academy, which provides you access to 10+ marketing courses and 100s of Case studies.