Registering a website or a blog is easy but planning a wonderful and functional website layout is the factor that determines the success.
Though there are many factors that correlate with the usability of the website, a professional looking layout and the user-friendly navigation is of high importance.
The website/blog that is not well designed may perform poorly and it affects various other aspects of the business.
Higher bounce rates, low or no conversion rates, fewer page views, fewer pages per session are the results of improper website layout.
Let's discuss the importance of the having a well-designed layout and how it is going to help your business.
Why Is Website Layout Important?
With the rapid growth of the Internet and its technology, all the business establishments are looking for an online presence.
This trend has created a demand in the web design industry and the most advanced technologies have produced a lot of beautiful and attractive websites.
There are many reasons to explain the purpose of having a good website layout design for every website and it is different with the different business.
A common purpose for the example is, usually, people come to visit your blog to find some answers or solution to a question. I mean, "What is it?" you explained in your blog.
The second purpose of having a good layout is to let your visitors know, "what is in there for me?" "Why should I stay here and read the content?".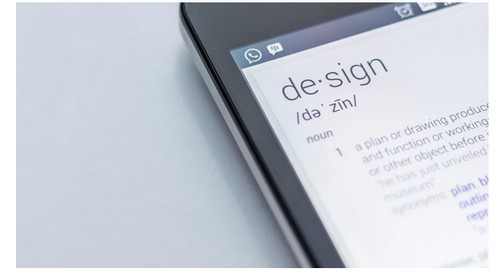 This is it. If you learned and understood what to do with these two things, then you will be able to create a perfect looking web page layout design.
When you start designing your first website, keep your audience expectations in your mind such as:
Expectations of your readers,
Colour schemes on various pages,
Placements of various elements such as text, images, buttons, videos etc,
User-friendly navigation,
Relevancy with the topic,
Different browser screens such as Mozilla Firefox, Google Chrome, Opera etc.
Principle Elements of a Good Website Layout:
1) Purpose
There is no business that exists without a purpose.
For example, if you are going to start a blog, either you are planning to monetize with Google Adsense, with Affiliate Program or with something else.
So, before rushing into designing a website, it is must to have a clear understanding of the purpose of the website layout to produce a good web page design.
2) Clear Communication
Even if you have a solid purpose and the reason to convey through your blog, if not conveyed with a proper communication method, it won't bring you any results.
A perfect web layout will tend to communicate with the users quickly and provide all the pieces of information that is easy to read and understand.
3) Colors
When it comes to design a website or a blog, a well-planned color template will go a long way increasing the user experience.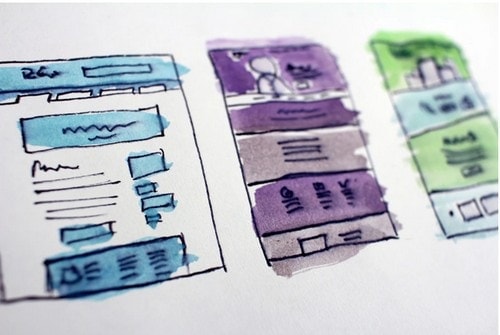 You should balance the contrasting colors for the text and the background that helps in reading without putting the strain on the user's eye.
Try to use vibrant colors (orange, red) for the call to actions and buttons to grab the attention of the readers and white spaces between the sentences will give you uncluttered look.
4) Images
An Image speaks a thousand words, and a good website layout can convey the entire information from the article through a single perfect contextual image.
Give equal importance to both the content formats such as informative text and high-quality professional photos.
Use royalty free photos from pixabay, unsplash, pexels, Shutterstock or use canvas to design a high-quality image that matches your blog layout and content.
Consider using infographics, videos or gif images to replace traditional jpeg, png images to give a warm feel to your readers.
5) Good Navigation
A blog or a website is your virtual home, and it is your responsibility to guide your readers to their destination and help them in taking an action.
Every reader visits your blog/website looking for some information or to get some solution.
Create a good navigational layout for your users to move around your website to find easily what they are looking for.
Effective navigation is what is called as the presence of a logical sitemap for users and the bots, breadcrumbs on all pages, clickable buttons and floating primary menu. 
6) Grid Based Layouts
You cannot design your blog/website by placing the content randomly on your web pages which end up in bad user experience for users.
Earlier website layouts were designed using table structure following HTML rules, and with the introduction of CSS, the web designers follow column based layout design.
Technically called as Grid layouts, which include many columns, sections, rows, and boxes that line up the content and give a balanced look for the pages.
7) Load Time
No one wants to wait for a long time anywhere. If your website takes time to load on your reader's screen, they can eventually close your website sooner.
Hence, an effective website layout means to make pages load faster by arranging elements, optimizing images, combining and minifying CSS or JavaScript codes etc.
Last but not least,
8) Responsive Layout (Mobile Friendly):
On April 2016, Google released an algorithm update that forced mobile-friendly layout as an important ranking signal.
Later in March 2018, another update showed that mobile layout and mobile user experience will be the factor that determines the ranking position.
Hence, ultimately you may come to know the importance of mobile-friendly layout in the online website business.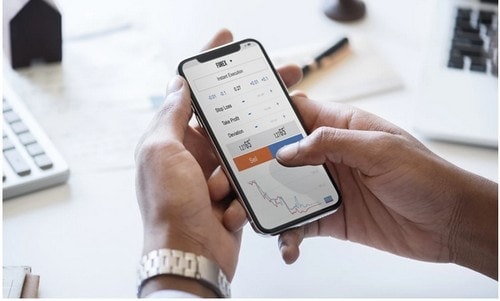 It is very common for users to access your website from multiple devices of different screen sizes and hence it is important to give the same feel across all devices.
Check your website today if it is having a responsive layout or you have to build a better website layout that is responsive to all screen sizes.
Conclusion:
To sustain for a long run in online website business, you have to get a good website layout that can keep your visitors hooked to your website and can deliver all the information they need.
You cannot bring up the best layout just from a single revision, it is a tedious process and a long research is needed to come up with the best-looking website.
Liked this post? Check out the complete series on Digital Marketing