How would you like a low-cost showroom which is open 24/7 and generates good revenue for you? Websites are currently the "in" thing and anyone can get them designed. Of course there are various design requirements for a good marketing website. But there are ample resources on the Internet which will guide you for a good website design.
We strongly recommend that all businesses should have a website. And one of the strongest reasoning is that you are getting a marketing tool at a cost of a cappuccino in Starbucks. Below are 8 reasons we think having a website is important for business.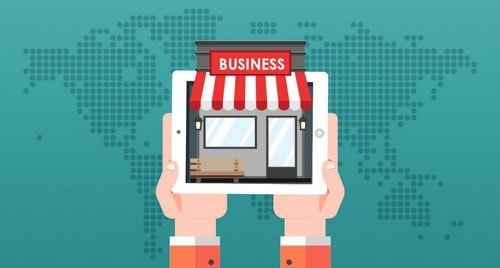 1) You are thinking of customers
When you design websites, you are off course thinking of your customers. This same sentiment is understood by customers also. You want your customers to know about your company. And it is not necessary that the customer touch base with you during the day time only. He might want to know about your company and its products in the middle of the night.
By having a website, you are resolving his curiosity and thereby making it easier for the customer to approach you. He already knows your business through your website.
2) Information
By displaying product catalogs, product features and comparisons the customer can get a lot of information through your website. In today's online world, many customers make purchasing decisions online.
They already have their decisions pre made, even before they enter your showroom. This decision making will be supported because of your online presence (not necessarily only on your website)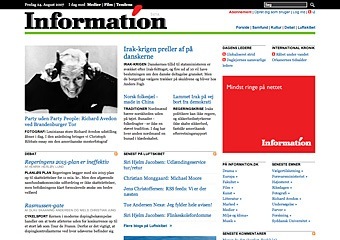 3) Websites create a trust factor
This factor was true a couple of years back. But nowadays, website as a trust factor is highly abused. This is because any company can have an online presence.
Nonetheless, for many potential customers and in many industries, websites are still an important trust factor for the customer. I can definitely tell you that in the consumer durable industry, having a website is almost mandatory because the products are technical in nature. So if you want to divulge information, than it is another reason that website is important for businesses.
4) A well designed website can become a revenue driver
There are many different e-commerce gateways nowadays to sell your products directly online. So if you have a good website design, which creates trust in people, the customers might be ready to swipe their credit cards on your online store as well.
Online e-commerce comes with its own challenges because you need to maintain inventory and you need to manage transport. However looking at the phenomenal growth of e-commerce websites, we can be rest assured that small websites with unique products will grow equally well.
Having a website is important for business because sometime down the line, the customer will expect 100% of businesses to have an online sales presence. And if you are 24/7 collecting offers, then you can drive fantastic revenue for your business.
5) Repeat customers can get good information
Depending on different businesses, the frequency of repeat customers also varies. In some businesses, like garments, repeat customers will be very frequent. However in some businesses like consumer durable or hardware, or industrial products, repeat customers might hit your store 3-4 years later.
In such cases, repeat customers require additional and updated information to make purchases. Imagine that now your repeat customer, who has bought products from you 5 years back, needs new information. And now through your website, he can receive all the updated information and can make the purchase decision via a few clicks.
That's just how easy it will become for you to retain repeat customers. Websites are an important source of information for new customers, but even more so for repeat customers who already trust your business.
6) They can become your portfolio / testimonial
I know a tours and travel agent who has a fantastic website. And do you know the number 1 thing on that website which convinces most new customers to go ahead with booking? It is a list of 400 positive testimonials for the agent from people who have travelled all across the globe through this agent. Below is an EXAMPLE of testimonials on websites.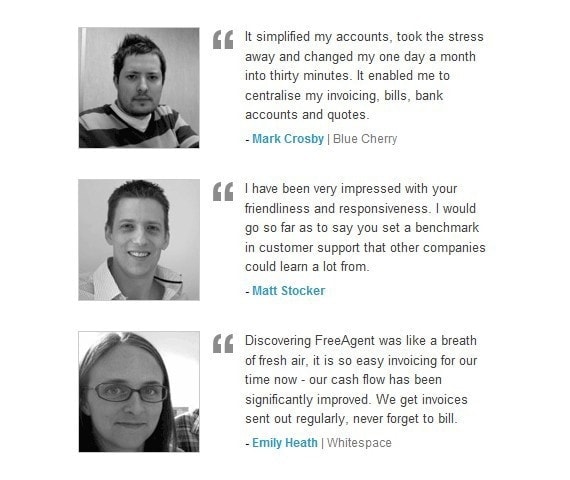 The agent regularly follows up with his customers and ensures that he has a testimonial from them. Due to his excellent service, he generally gets a positive testimonial. And he then makes sure that the valuable testimonials are being published on his website.
These testimonials then become his accomplishments as well as his portfolio. He can show how many good customers he has and how many places they have visited. Thus for his business, his website is very important.
For your product or company, your website can drive more new customers through the use of portfolio pages or through the use of online testimonials. Either ways, you are sure to benefit from an online presence.
7) Through use of modern SEO tactics, you can beat your competitors online
In all this time, I never mentioned competition. However, having a website is important to beat competition as well. Through modern seo tactics like content creation, link building or social media marketing, you can stay on top of competition and attract more customers to your business.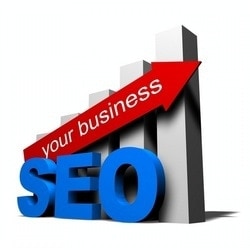 Off course seo has its own cost. Without a good seo, your site may fail badly. But with good seo, the investment or expenses done on seo, will give a very good roi. I had one of my clients who has a top positioning for the keyword water cooler. That top positioning has driven him a turnover of at least 10 lac rupees. So using seo to come on top of search engines, and then attracting and retaining customers can all be done through use of an amazing website.
8) 24/7 contact with customers
If nothing else convinces you about the importance of websites, then this single point will. A customer needs convenience. The more convenient a purchase for him, the more likely he us to buy repeatedly.
Your website is convenient for him to visit. Your contact form is convenient for him to ask questions. Your e-commerce setup is convenient for him for purchases. And finally, your website being present in top of search engines will be convenient for him to find his favourite vendor.
Overall, if the success of businesses depends on the convenience of purchase, then websites win hands down because of the convenience offered to customers for gaining information and making purchases. That is why, a website is important for business.
Liked this post? Check out these detailed articles on
Topic of Digital Marketing
Alternatively, check out the Marketing91 Academy, which provides you access to 10+ marketing courses and 100s of Case studies.