A web hosting is a service offered by a company to the individuals or the businesses to host their website to serve the world. The hosting is very important for every online business because if you want your website to be accessed from anywhere on the internet, then you have to purchase a hosting server to host your website files.
The web hosting is the blood and the nerve of every website which helps to connect your site with the world.
Web Hosting is a service offered by some companies to the individuals and the organizations to host their web page or a website on the internet. A web host is a business that provides all the supporting technologies and the resources needed for the website/blog to be viewed on the Internet.
It is a special server created to serve web requests across the world connected to the networks of computers (servers).
What are the types of hosting?
There are various types of web hosting available to host your website.
You can select the type of hosting based on your business needs, but if you wish to start a blog, then a basic shared hosting is enough.
Types of hosting services:
Shared Hosting,
Virtual Private Hosting,
Dedicated Hosting,
Cloud Hosting.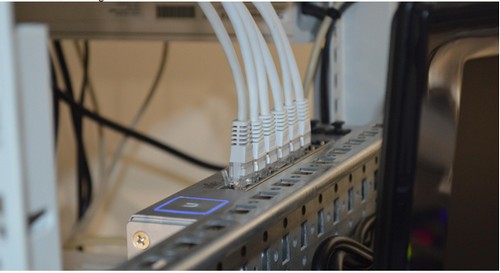 1) Shared Hosting:
The name itself signifies the environment where you will be hosting your website. It is cheap and affordable when compared to other hosting services.In the shared website hosting, you host your website on a server shared by other websites, isolated by a software to secure access. Shared hosting is affordable because the operating cost of the server is shared between you and other users of the same server.
You can start your first blog on a shared server, but there is one big disadvantage and that is, your hosting account trust will be compromised by other websites hosted on the same server.This is like a hotel, where you occupy one room by paying monthly or yearly rent inside a single building.The operating cost is less and it won't cost you more than $5 a month.
2) Virtual Private Hosting:
In this hosting environment, one big server is physically separated into various small virtual servers. You should go to Virtual Private Server when your blog starts to receive a considerable amount of unique traffic every day.
When the traffic rises, the WordPress application (or if you are using any other platform for your site) starts consuming considerable resources and VPS is the best option then.
The hosting company charges on a monthly basis as recurring billing and normally start from $20 per month.
In this environment, your website is completely safe from other websites because you will get dedicated IP and separate hardware resources. This is like staying in an individual villa with all facilities like separate car parking, separate compound wall etc.
3) Dedicated Hosting:
In the dedicated website hosting environment, a complete physical server is allocated to host your website. This helps improve your WordPress blog performance in terms of speed, security, and trust. Only your website is hosted on the server and entire resources such as RAM, CPU is allocated for your domain only. The operating cost is much higher than the other two services, but it is a very good choice if you have a high amount of traffic to your site. You can have full control over root access. The price normally starts from $100 per month.
4) Cloud Hosting:
The cloud hosting has become more popular in the web hosting industry. This is a similar kind of Virtual Hosting (VPS), but technically called as Cloud VPS. This is very flexible in terms of operation, that is you can upgrade and downgrade any hardware such as RAM, CPU at the time of need. In the traditional VPS, the server can be scaled only to a certain maximum capacity of the hardware on which it was actually built. But in the cloud, there is no fixed shape and you can scale your hardware requirements to any capacity at times when needed.
Based on the typical structure there are four major categories of web hosting. But any computing device you hire for your business needs proper care and attention.
Simply we can say, it requires some sort of technical management which includes timely software update, system update, debugging the fault script etc.
Based on the services offers, web hosting is further classified into two types:
Managed Web Hosting
Semi-Managed Web Hosting
Un-Managed Web Hosting
Managed Web Hosting: If you opt for a managed website hosting services, the hosting company will provide you all the support whenever you need it. This includes monitoring of the operating system, and the installed application such as WordPress Blog, and other functions of the server. The hosting keeps a track of updating outdated software versions, helps in debugging a problem caused by runtime errors etc. They support automated backup and monitoring setup.
Semi-Managed Web Hosting: often comes with partial functions of what I explained above in the managed website hosting.The support includes re-installing the OS, Control panel, installing security plugins and configuring firewalls, DNS management etc.
Unmanaged Web Hosting: don't come with all these management supports, that is no routine support. They won't monitor your server and care for the normal stable operating environment. However, the hosting company will support in replacing failed components, reboot servers and maintain the networking accessories etc., but no support for any software verticals.You have to take care of all things such as installing the necessary operating system, application, add firewall and bug fixing etc.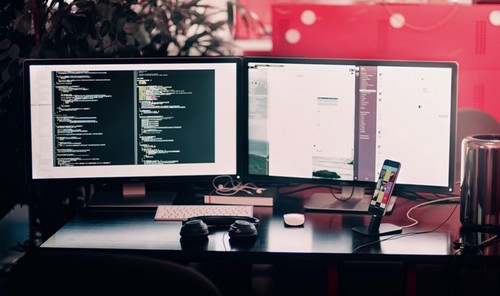 Is Web Hosting Important?
The web server is an integral part of every online business and it is the most important factor to consider business growth. Since every site works from any part of the world, it should be available anytime and accessible from everywhere (or at least to your target audience all the time). You should choose a reliable web hosting for your business with less downtime.
Without a hosting server, you cannot make your website live on the Internet and therefore it is necessary to host a website on the internet server.
Factors to consider in buying a web host:
Since web hosting is the most important factor in the online business, it is, therefore, necessary to put proper attention before choosing the right hosting plan.
1.) Price: If you are beginner start with shared hosting.
2.) Specifications: Take a close look at the specification such as disk usage, bandwidth, RAM etc.
3.) Support: Check whether the hosting company provides 24/7 support.
4.) Features / Add-ons: Check additional features such as domain privacy, regular backup options.
5.) Hardware: Confirm whether the hosting company provides all latest hardware.
6.) Customer Reviews: Read the customer feedback before finalizing your hosting provider.
7.) Scalability: You should have room to grow in future if your site traffic grows.
Conclusion:
Since with the inception of many latest technologies in the Web Hosting Industry, choosing the right hosting plan is pretty difficult. But in general, there are only four basic types of hosting, and if you can isolate the difference, then you can easily take a decision.
Recently, there has been huge talks about Managed WordPress Hosting being offered by many hosting companies considering the immense growth of WordPress Blogs.