Most businesses have understood the importance of content on their websites which is why good content writing has become extremely popular and crucial for the success of the business. One of the primary differences between the success and failure of a brand is strong and weak content. More than 1.5 billion websites streaming on the internet right now and more than 3.2 billion Google searches are being done every single day.
To stand out in such a crowded please requires extraordinary content which can help you separate from the rest. The content should be original, informative, should address the concern of the reader, if any, should be read easily and should be free from any grammatical errors.
Good content can fetch you a long term revenue and provide an excellent return on investments. This is the reason why having excellent content is one of the primary keys to the success of a brand.
The following are a few of the tips to write better Web Content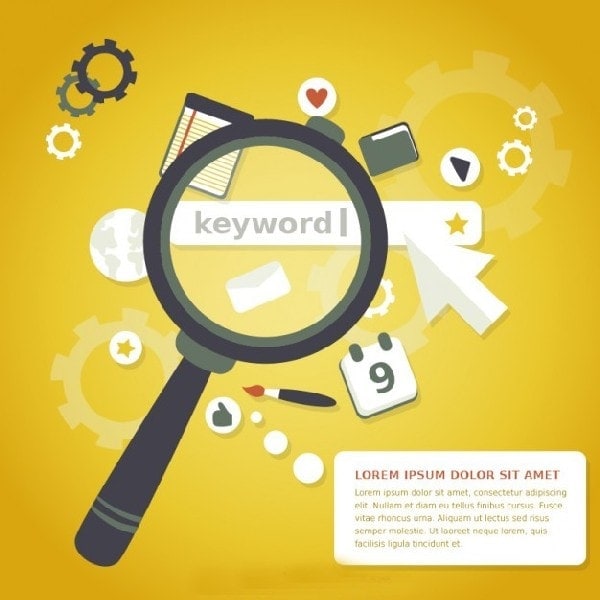 1. Extensive keyword research | Tips for Web Content
The first thing that you need to understand is what are you writing about and then you can add search engine optimization to make it a success. Simple keyword research will help you know what topics your target audience is searching on Google and find them relevant.
This keyword research will help your content to stand out from the competitors and will also help to highlight your strengths and front of the customers.
Good keyword research will help you to understand the keywords that are required in order to pull the traffic on your website and along with it, the return on investment is very good on it. All you need to do is that extra time researching keywords.
2. Keyword density
Now that you have a good keyword to start with it doesn't mean that adding extra keywords your content will make it more valuable or readable or even search-friendly.
A content that has more density of keywords looks a little untrustworthy in the eyes of the customers as well as for Google. The conversion rate may possibly go down and readers will start to see this as a low-quality page. When the customers open your web page browse through it and leave it immediately within a specified time it is called bouncing of customers.
Adding extra keywords is also increase the bounce rate and search engines will push down your webpage over time. Because the smartness of the search engines has increased these days adding keywords and making it grammatically incorrect just because the customers are searching for it will not rank your page. Having the right density of keywords is important in order to rank the article.
Although every website out there has different standards, usually, including keywords 1 – 2% of the total word count is optimum for your article. It doesn't make it too less and also doesn't seem exaggerated and forcefully crammed up.
3. Use call to action buttons | Tips for Web Content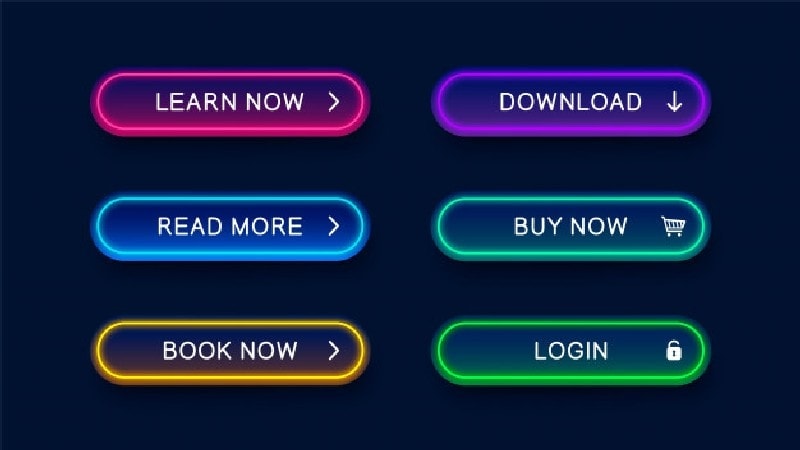 You should have a goal before starting the website. The goal should involve action from the readers rather than simply browsing through your website. The ultimate outcome of excellent content should be the action from the readers and for that to happen you need to have a powerful CTA button. A call to action is the action requested by the website to the customer.
Downloading an article or subscribing to a newsletter or sharing the content on social media, commenting on the article are a few examples of call to actions that customers can take.
Consider yourself as a reader of the website and think about what would make you click the call to action button and use the same project by creating the content on your website. The use of the 'call to action' button by customers increases the credibility of the content as well as improves the visibility of the website on search engines.
4. Write right
Many debates are going on the internet about the use of a couple of words like email or e-mail. The difference is very subtle and many websites for a long time supported the word e-mail, like the visitors but then both of them gave up and now the accepted word is email and not e-mail. Similarly, there was a debate about the word internet being used as lowercase or uppercase.
Many people consider the word internet as a proper noun. The fact remains that whatever your language is, you should modify your content for the audience and not for you. If something feels right for the audience then it is right even though it may not feel right according to you.
There are many guides available on the internet which can help you with writing the right words thereby avoiding minor mistakes that could drown your ranking in the sea of websites.
You do not have to extremely accurate grammatically but your content should be of the level of an average high school student. Too many jargons or too many grammatical errors can reduce the ranking of your website.
5. Mention references by hyperlinking | Tips for Web Content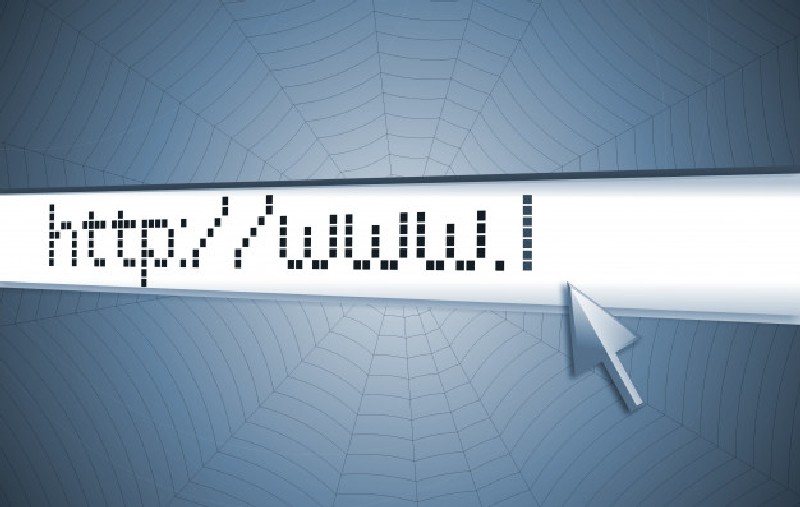 When you mention the content of another website on your website then you should ensure to hyperlink it back to that website. It is considered a good internet etiquette and you would enjoy the same courtesy back from the other website.
It is important to cite your resources even if the web traffic is directed to another website. You can use other tools such as open the link in another window if you are concerned about keeping the traffic on your website.
Citations also help to get backlinks to you which is the right thing to do. More often than not websites see the link and your effort and will thank you with the reciprocal link.
6. Feeling is important
There are many factors that play together in order to make the content viral and promotion are one of the huge contributing factors to this. Along with with promotion the brand identity all the time of the content or share that play a role in order to make your content viral. But there is one common thing in every viral content which is an emotional impact.
The audience should feel and emotionally connect with the content and only then they will click on call to action. It is human nature and a tendency to share what we like and if some article makes you feel good there are chances that people share it in order to make their friends and relatives feel the same.
Always think about the fact that what could be better about the story and how could you give more emotional impact to this content.
7. Content plus action | Tips for Web Content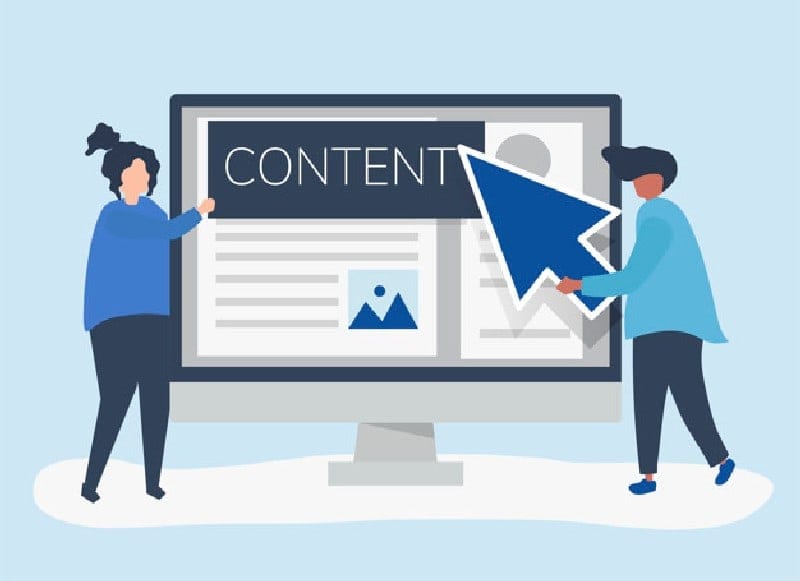 It is very important to have an excellent choice of words in order to create an impact on the reader. The web article should be direct and should appeal to the reader.
For example, a common tip that is given on writing web content is not to use the passive voice. A passive voice happens when you use a subject and object in the same sentence. For example, "Germany attacked many European countries during World war" and "Many European countries were attacked by Germany." The latter sounds less exciting because active voice invokes emotions immediately in the minds of the reader. In that case, it feels as if the subject was added by chance as the writer had forgotten to mention the subject
. In the former, the subject is at the forefront and is involved in the action which creates an impact in the mind of the reader. The web content writer should be aware of exciting verbs in order to create a long-lasting impact on the minds of the readers.
For example try writing "movie was dazzling" rather than "movie was fantastic" or "The new iPhone 11 is breathtakingly beautiful" rather than "The new iPhone 11 is excellent." in some cases these small word changes may, in fact, reduce your word count but it will definitely make your content more engaging and exciting for the readers.
8. Break it and make it smaller
When writing for the web you should be aware that their attention span of readers is very less. They may have more attention while reading a book but that attention span reduces to less than 10% while reading the content on the web.
This is the reason why you keep your paragraph smaller. A paragraph of 8 or 9 lines would be good but a paragraph of 5 or 6 lines is even better. Make it a point to keep the paragraph short even if the idea is not complete. You can take it ahead in the next paragraph and can always use the following paragraphs and explain it.
Keeping the paragraphs short also adds the feeling that the content is being read faster because the audience keeps on scrolling. Use paragraphs if its an essay and use bullets if its an informational website. (Refer to Point 18 below)
9. Link updating | Tips for Web Content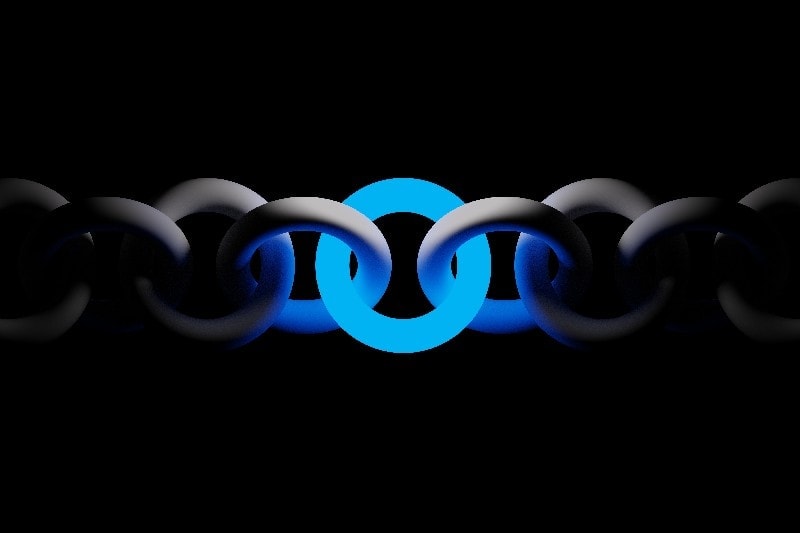 Internal links are a very important aspect of content and almost every content writer will know that. Using links to link other pages clear website gives an increase in the SEO and The reader will get useful info which increases the page views as well as the time on the site.
Once in a while, you need to make it a point to visit your older posts in order to update the things that you have already posted. This will help to increase your search result and will make your page even more useful to the readers and also make your content fresh which will help it to rank even higher on search engines.
Although it may sound a lot of work like finding a needle in a haystack it is very important to do it once in a while.
10. Use professional SEO tools
Google spreadsheet is more than enough to do a professional SEO keyword analysis along with some free tools. But usually there is a lot of data and taking through that data will make it very easy to get lost.
Some SEO tools have too much data than necessary without providing the necessary tools for you to get through it. Other SEO tools break down everything according to their own system which may not give up data in order to draw your conclusions. One such as your tool is a CM brush which has given a lot of data and it is also easier to export it and analyze it by the use of another program.
All the important and other text about the website are displayed to you which will add value to your keywords and also you will gain a deep insight into the performance of your website.
11. Best SEO practices | Tips for Web Content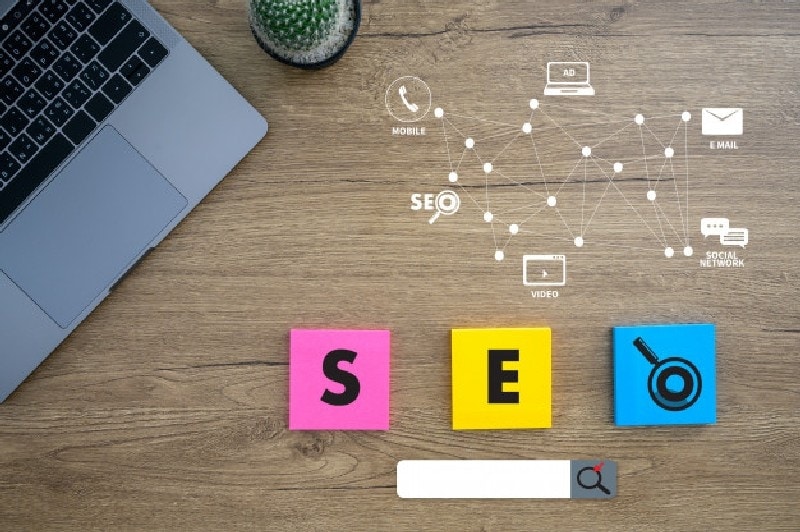 Using a keyboard multiple times is not enough but this keyword is to be used in any related phrases like meta description, or headers, or even in the alt-tag images of your website. There are many tools that can help you with the SEO if you are using WordPress than the tools called Yoast can help you for SEO.
It provides a detailed content analysis of your website and also solves problems like missing keywords which could be included in the meta description and also helps you focus on minor issues like low keyword density.
Use of professional tools initially, if you are just starting up with a website may seem expensive so you can always use the free tools but as you progress, you need to have paid tools for better performance of your content.
12. Reader attachment
Your content should be engaging right from the first line. A good introduction is very difficult to write you can skip it initially, write the remaining content and then write the introduction when you are ready. Once you have the entire content ready, only then post it online.
If you have the introduction that is not very engaging but the main content is good, then there are very fewer chances of the reader percolating down to the main content because the introduction itself will wear him out and as mentioned earlier, the patience of readers online is very less.
You should understand that your website is not literature and visitors are not there for your language but they are there to get information or to solve a problem or buy a product. If you don't show it from the first line that your content will solve their problem or provide the information then get ready to increase your bouncing rates.
Write something that will make the readers care about the content they are reading.
13. Visual descriptions | Tips for Web Content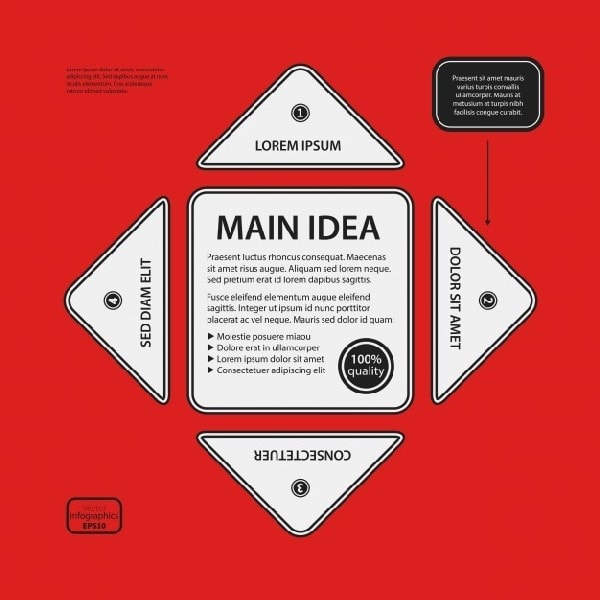 Visual description some more impact than verbal descriptions. If you don't have the vocabulary to paint a picture in the minds of the reader, then put a picture on the website. Images – as long as they are not copyrighted – are a great source of providing more information in fewer words or rather no words at all. If the website content demands you writing the description then make sure that you write a description.
For example, if you have a blog about literature then obviously writing pointwise information will not make sense but rather providing a detailed description by using articulate vocabulary is what will be engaging for the reader.
Describe where description is needed but not where it is not needed and make sure you know the difference. A news website is not expected to have too many jargons or articulate words, rather it should have crisp usage of words with facts and numbers, on the other hand, a blog of fictional stories should have heavy and articulate words and long descriptions.
On the other hand, an e-commerce website should have the least number of words with a maximum description in order to attract customer attention.
14. Confirm and then write
Make sure that you double-check everything that you post including grammar spelling or words especially facts. If you don't pay attention then someone may catch your mistake and write it down in the comment box visible for all the other for those with impact negatively for your content as well as for your website.
You can always include an extension of many grammar applications which will help you with learning as well as improve your grammar while you write content. There are many good blogs and online courses about creating good content and paying attention to the grammatical aspects of it.
If you are posting news on your website or writing about something that happened recently make sure to differentiate your opinions from the fact. Posting or writing about wrong facts can cost you millions of dollars if someone puts a lawsuit on your content.
If there is something you are not sure about then make sure to look it up on Google, confirm it, reconfirm the confirmation from a few more reliable websites and only then write it. It may take some time to do that but it will save a lot of money in the future as well as increase the credibility of your website.
15. Understand your readers/audience | Tips for Web Content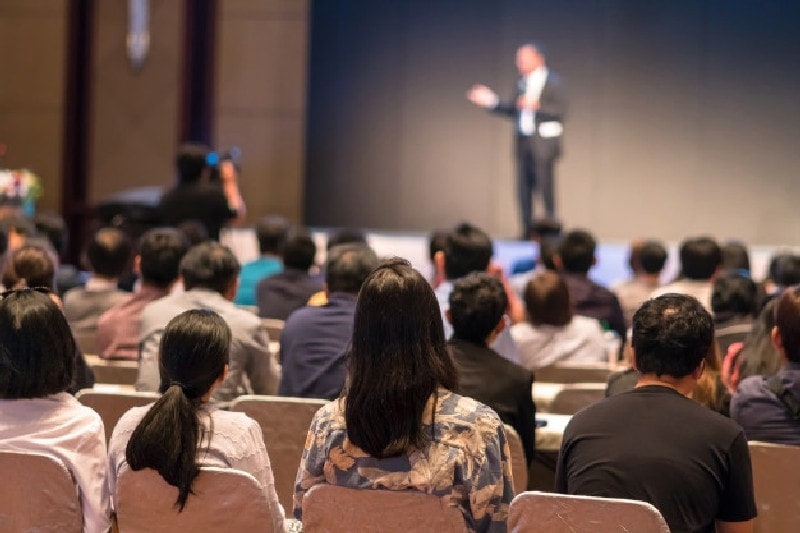 it is a very basic and simple thing before you start writing the content to understand the target audience that you are intending to target. answer the question of who are you trying to reach before drafting the first content.
Segment your audience's primary audience and the secondary audience who will be influenced by the primary audience. Ask yourself the question of how will they find your site online. for example, if you are creating a blog then categorize your blog into a form of literature. You can write non-fictional articles or fictional articles or stories or simply keep a journal of your day-to-day activities online.
In any of those cases, you need to define who are the readers will be attracted to your content and what will be they needing more. you need to answer the question of what is different on your website which will compare the audience to come there and read your content.
This is why before you start writing the content think from the perspective of your audience who will be here for you to write it.
16. Slash jargons
the internet is for everyone and not simply technical experts this is why you have to make sure that your information is understandable by a specialist as well as a layman. using slightly difficult words will show your knowledge but using jargon everywhere will simply categorize you as a pretentious writer and will turn off many of your readers. Consider the following sentence:
'This year's iPhone 11 is packed with 4 gigs of Ram and telephoto, wide and ultra-wide lens which contribute to a really cool camera having smallest aperture size any other iPhone has had.'
A lot of information is provided in the sentence but some of it might not be comprehended by a regular reader because of the technical terms.
Now consider the revision of the same sentence
'This year's iPhone 11 is immensely powerful and smooth with a combination of three states of the art lenses which work as one. The photos have a stunning quality which no other iPhone before this had.'
This information is more for everyday users rather than techniques which will be very attractive and readable by everyone. using too much jargon is a turn off for many readers as well as the website may not rank in search engines for regular keywords.
Unless a topic is extremely technical and nice, you should ideally aim for a middle school reading level or possibly even lower.
17. Social sharing is caring and earning | Tips for Web Content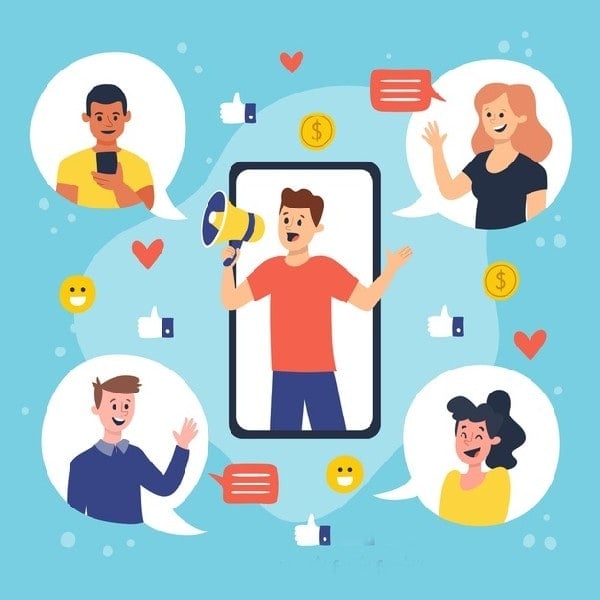 Good content will have a lot of value over time on different social media accounts. content which is shared and link on many websites that have high traffic and at the same time Google with rank it at the top even if the information may be old and not updated.
This implies that the strategy of "write it and forget it" does not work well with content marketing. you need to regularly monitor how the content is performing as compared to other content on your website as well as similar content on other websites and need to form a strategy to revamp the content in order to bring new visitors.
As a general rule of thumb, the longer and informative the content is the better results it will get but sometimes a short piece of content will also surprise you by going viral and it will start ranking for the keywords that you are not even thinking of targeting.
Get content endorsements by different influencers on social media. This will help to improve your visibility and also bring more user traffic to your website. Sometimes, if the content is really good, then influencers themselves share making your content viral but at other times, you may require a paid promotion.
18. Make points
Apart from putting up important information in a quickly readable position by the user make sure that the text is easy to read. Make sure to include numerical points or bullet instead of one long paragraph.
Make sure to include a blank space surrounding the paragraph for the images on your website. It may seem like a waste of space but actually, it is a best friend of a web designer. A lot of white space makes the text more readable and more enjoyable to read. It is also crucial that you divide up your content into different sections with different descriptive headers.
Rather than writing an essay on climate change you can put different headers describing what is climate change, what are the scenarios and impacts of climate change and the solutions to reduce the effects of climate change.
Making bullets, headings and subheadings will make your content more readable and scannable by the user at a quick glance. The more ease the user has, the more your content will be appreciated.
19. Never self-edit | Tips for Web Content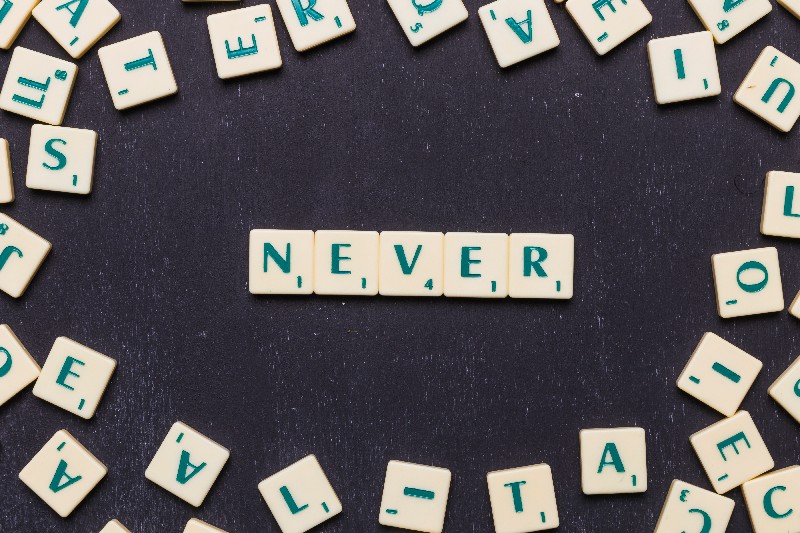 You should always have someone for editing your work because you would be responsible for only writing the content. you can edit your own web content for some time but at least do not do it on the same day was the writing is still fresh.
Instead, forget it and come back on a different day at least two hours later so that the mind can find the gaps in your work. But make sure the person editing your work knows about the content that you have written.
There might be cases where your vision might get lost while editing because the editor was not able to comprehend your vision. Make sure to communicate your Idea or goal or expected the outcome of the article to the editor before passing on the article.
20. Read a Lot!
Only reading will help you to write a lot. The point here is not to write quantity but also along with with quantity equal quality. Read different books and magazines which talk about content writing and SEO, take professional courses which will help you to carve your content better on any website. Read good blogs and websites which will help you to get better ideas.
Understand the current market scenario as weather your customer base and read what the competition is doing so that you can modify it and adapt for your website and your content. the more you read the more you will write, is what the quote says. Make sure you read quality as well as quantity.
If you liked this article, we bet that you will love the Marketing91 Academy, which provides you free access to 10+ marketing courses and 100s of Case studies.