Do you want to know what the different Facebook Ad Options are for you? Curious about how to style up your ads on Facebook after you create them? Well, in that case, you have come to the right place.
Facebook certainly surrounds us everywhere. From homes to offices, everyone is just hooked onto these amazing tools and techniques that we get to use with Facebook Marketing and Advertising. If we ask you to imagine your life without the use of social media, will you be able to do so? Well, we wouldn't.
There is not a single speck of doubt about the fact that with the help of this social media platform, everything becomes a lot easier. It is a fun and super easy way of connecting with people from all over the world.
No wonder why people are so obsessed with the use of social media.
However, for all the online businesses out there, social media has a very different use for sure.
With the help of Facebook, the businesses are able to make sure that people from all over the world get to know all about the services and the products that they provide. So, without the immaculate use of this social media platform, there is no point in having an online business.
Facebook being one of the most popular platforms of social media helps businesses in achieving their goals. How do you ask? Well, we are going to talk about one such technique here and that is Facebook ads.
Different Facebook Ad Options are there that let businesses target their most relevant audiences in the most customized manner possible and generate conversions. In this post, we will be talking about those Facebook Ad options, but before that let us understand why do you need Facebook Ads –
Why we Need Facebook Ads?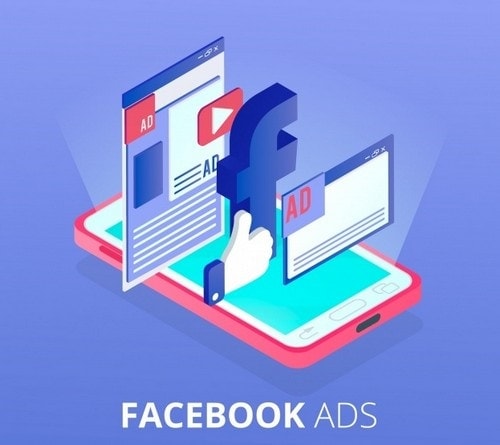 One of the most important tools that the businesses have these days when it comes to Facebook is Facebook Ads. With the help of the perfect Facebook ads, the businesses are able to make sure that the message that they are trying to provide reaches a lot of people in a short period of time.
These Facebook ads are a creative representation of the thoughts and goals of the business that they want to share with the people. So, needless to say, it is a very important part of the Facebook marketing strategy.
Let us now delve into different Facebook Ad Options available to you-
Types of Facebook Ads
Advertising on Facebook is becoming a trend with the passage of time. People are paying more attention to Facebook advertisement rather than advertising it on other platforms. Well, they should because it is the most popular social media platform these days and it can help the marketers reach a wide number of audiences with ease.
In this article, we will be talking about Facebook ads type that can be used while promoting a business. Below we have mentioned the main Facebook ads type, let's read them one by one;
1) Multi-Product Ads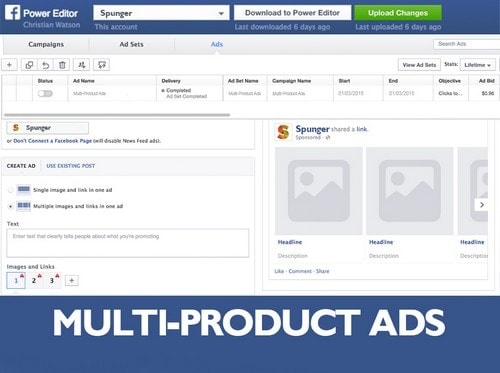 These are also known as carousel ads. Through these, you can well advertise different products at a time and it is actually a great way to compare the engagement of your users among different products. You can check which your product is getting the maximum engagement from users.
2) Domain Ads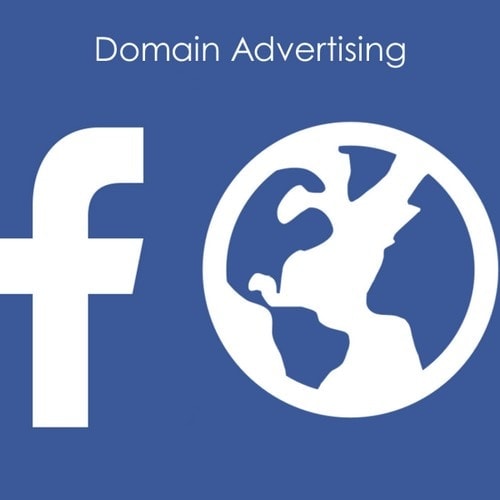 These type of ads contain a single image with the description on the top and link in the bottom section to take the users to your website. These ads are also known as Page post link ads. These type of ads are really popular on Facebook and most of the advertisers prefer this category because it is worth it.
3) Video Ads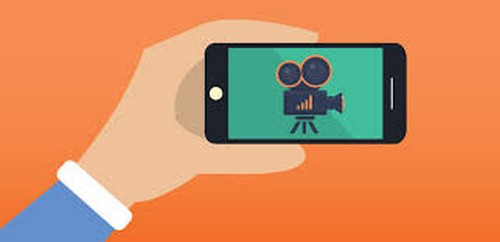 Video ads are getting really popular these days because it is an effective way to influence users. Videos speak a thousand times better than texts. They are used for retargeting as well as brand awareness. You can actually retarget the viewers with the ad according to the duration. Video ads are really effective and even a basic video and can fetch you great results.
4) Offer Ads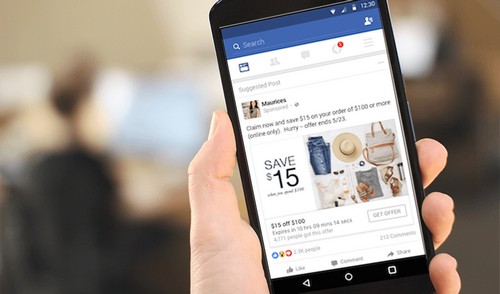 As the name suggests, in this type of ads you give some information about an ongoing offer in your ad. This type of ads are mainly targeted for your current customers. You want to target them by offering a deal. Other standard ads will fetch users to the website directly whereas these days will provide them with the option to get a unique code for getting the deal and then visiting the store (online & offline).
5) Canvas Ads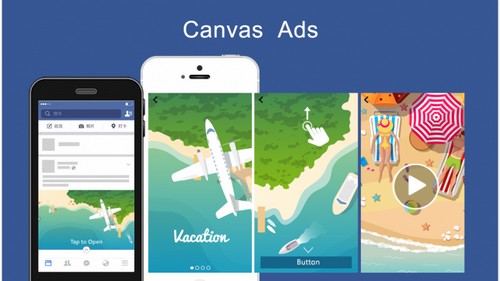 These are more of an interactive type of ad. You can create these ads from the 'publishing tools' tab on your page. Only after this, you will be able to manage your ad from the Ads manager.
6) Lead Ads

In terms of looks these ads are no different than standard ads. The only difference is that these ads are focused on taking the user's information without leaving Facebook. Through these ads, you can get the information like email, user's name, etc.
7) Branded Content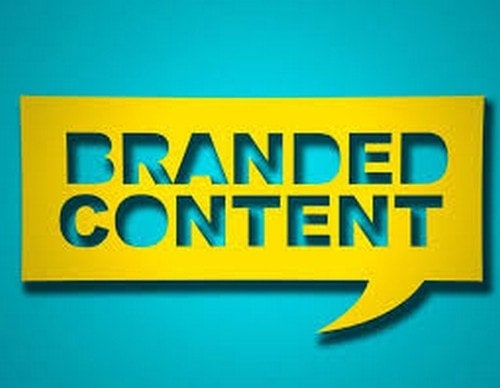 These ads are simply a type of sponsored ads where you team up with another brand and post the ad together by using 'with' tag. Both of you will get the benefit of such ads.
8) Dynamic Ad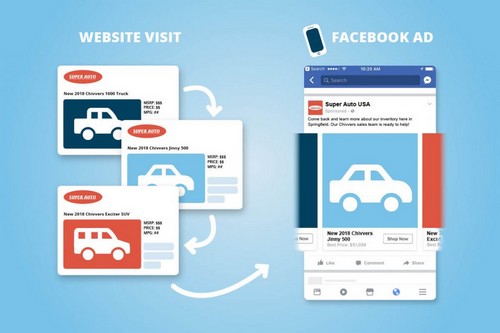 Dynamic ads collect the information from your website and then serve the viewers accordingly. You can personalize these ads in the way you want. Like you can show them the ad if they have added a product in the cart but haven't checked out or you can provide them new arrival offers if they are already your customer.
So these were the major Facebook Ad options which can be used while promotion of a business.
In addition, if you have a business that you want to promote in the world of Facebook, you need to know how to style up the your Facebook Ad Options that are going to be presented in front of your audiences.
Do you need some help with that?
Well, we are here with just the things that you might need.
Some Helpful Tips For Styling Up The Ad Options
Do you want to know all about styling the ads on Facebook? Well, you have all the help in here. With the help of these tips, you will be able to style your ads on Facebook in the best way, people. Just make sure that you don't forget any one of them because then the results will not be as positive as you might expect.
So, let us get started with the tips without wasting any more of your precious time. Stay tuned till the end.
1) Set The Goal For The Ad
When you are creating the advertisement on Facebook, you don't just do it like that. You need to make sure that it has a particular goal first. If you don't know the reason for creating the advertisement, how do you expect to make the changes in it to style it up?
This is one of the most important things that you always need to keep in mind for sure. Make sure that you provide the ad with an objective. Now there could be many reasons why you would want to create the advertisement.
Maybe you want to create brand awareness or maybe you just need some new followers. So, decide first and then start with the process of styling.
2) Choose The Perfect Images Or Videos
One of the most important things, when you have the idea of the advertisement for Facebook, is to decide the type of ad that you want to create. Whether you want to have a photo ad or a video ad, it is important to decide first.
Say you want to create a proper photo ad for Facebook. Then you need to make sure that you have the right images for the job. You don't want to get the people all confused about the ad that you have on Facebook right. So, choosing the perfect images is very important. The same goes for the videos as well.
3) The Text Matters
Another one of the most important things that you might want to consider when you are styling up the advertisement is the amount of text that you provide. Now, if you want to offer some information to the people, then having a considerable amount of text is just alright.
However, you do need to take care of one thing. It is really easy to overdo the text thing and add more words. You must not do that if you want proper results for the ads. More text would make the ad looking boring and people will lose interest in it. Surely you do not want to that to happen with your advertisement, right? So, take care of that as well.
4) Be Creative
It is also important that you don't stop at the regular images or videos for the ads. You need to make sure that you bring out that thinking cap of yours and find out some of the most creative things that you can do in order to style up the ad of yours.
Remember one thing that the more creative you get, the better it will be for the people who see the advertisement. Experiment all that you can with the fonts and the formats in order to find out the ones that actually make your ad look a little better. This will probably be one of the best things to do.
So, these are some of the tips that we have here for you.
With the help of these tips, you can easily make sure that you are able to add the style quotient to the ads on Facebook.
Liked this post? Check out these detailed articles on
Topic of Facebook Marketing
Alternatively, check out the Marketing91 Academy, which provides you access to 10+ marketing courses and 100s of Case studies.