Well, you are a blogger and feeling as if you have lost out on your ideas. Finding it difficult to get newer ideas for writing new blogs? What type of blog posts would you need for a better SEO ranking?
What exactly is the type of content that would attract your audience? We will help you out with types of blog posts you can write on your blog.
9 Types of Blog Posts you can Write on Your Blog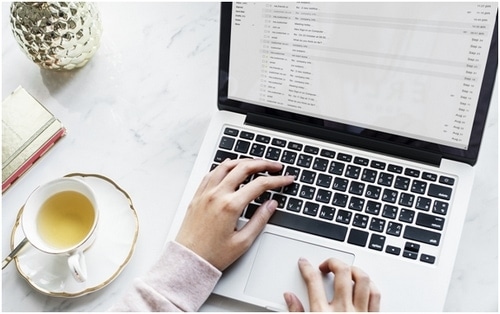 Opting for a set of blog posts related to a particular niche may not be easy to come by. However, every one of us writers come across what is called Writers Block. We just stop getting ideas on what to write on. There are a few proven ideas or blog post types that have a huge influence on getting better traffic.
We will explore the different types of blog posts that would bring up a marked difference when it comes to improved traffic and better leads. We will not offer you the blog post topics, but the types of blog posts that you can develop on. This would possibly help you so that you will never run out of ideas for creating new blog posts.
1) How To's
Of all the types of blog posts, How To's are one of the most prominent ones for better traffic. Why? To understand that, analyse why do you access the internet most of the times. It is normally to address a few queries we may have.
Your customers have an issue, and you help them address it. A step by step solution to their problems can be the best tactic of getting better traffic and thereby a better option of converting the leads. If you can include videos, it will be an added benefit.
It should be easier enough if you are in the same business that you are discussing. While you are at it – make sure that the steps are simple enough to follow so that you are not confusing your readers.
2) List posts
After How To's, this is the next best strategy you can work with. List posts give a streamlined look to your posts. They would be easier for your readers to comprehend, share and put it into action.
Long list posts can be all the more effective. The obscure numbers you can come up with can be the best way to seek attention. Like this post that you are reading right now. In fact, these can indeed overwhelm your readers and thus can bring up the possibility of making them read it multiple times.
What makes them interesting is the fact that lists can be created just about anything. Make sure that you are creating an interesting title for your post. Opting for an unusual number of items on your list can be quite beneficial.
If possible, check if you can group your lists under separate subheadings. This can go a long way in making your readers keep reading the posts.
3) Infographics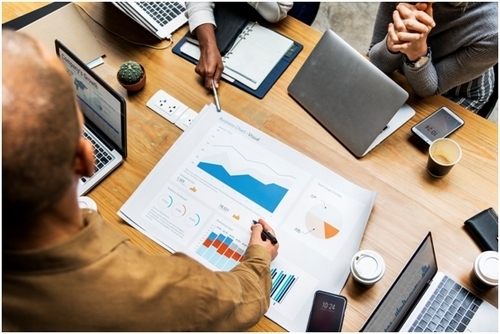 This is yet another interesting option you can center your blog post on. They are easier to find and understand. Most of the infographics come with a code within so that you can embed them into your articles.
It would be a good idea to find an interesting infographic and then center your blog post around the idea shared by the infographic. Infographics can be about any topic. They can be the How To guides or include any interesting statistics. In fact, people may find it a good option to share it – which again would help you get better traffic. Make sure you have included your blog name or any other important information about your brand or website.
In essence, using a chart or graph can be the best means of explaining things to your readers.
4) Case Studies
Hearing about the success stories is yet another favorite activity for most of the audience. They can be informational and motivating. People love knowing about what goes behind a particular invention or product or service.
Case studies can be easy to write and can be the best means of achieving social interaction. If you are in a business, ask your customers to share their experience with your products and services and prepare a case study based on those findings.  A success story of your service can bring in a lot of customers to your site and in turn bring in more customers.
Case studies can be your best option to improve your customer base. Think of it as your free advertising campaign.
5) Reviews
These should be another exciting blog post types that can bring in healthy traffic to your site. You can opt for reviewing a single product or service or decide to run a comparison of multiple services and products in the same genre.
Review posts can be composed about practically anything. Software, businesses, products or even a book. In fact, manufacturers and other producers around the globe are willing to pay you or offer free gifts to get their products and services being reviewed. So, if you are adept at it – do them and get ready for the free gifts right away.
Consumers would indeed want to check out a particular product or service before they can actually buy or opt for it. Now that they are not able to test each and every product they intend to buy, they will indulge in research through online sources. That would indeed bring more traffic to your site.
A tip here – head to head comparisons have been observed to provide better results.
6) Videos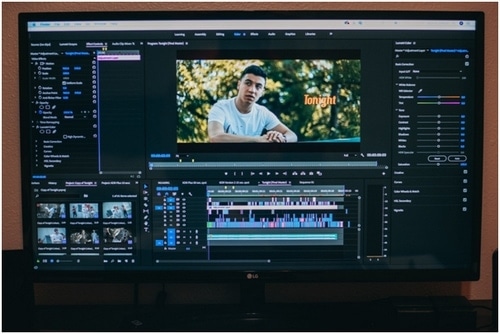 Videos are probably one of the most prominent options you can search for when looking for blog post types you can use on your blog. If you have been creating videos and posting them on YouTube, make sure you start a separate channel.
YouTube is indeed the second largest search engine, and you would definitely be benefitting from the traffic it gets. Make sure you embed your videos into your article. That would indeed be a double reward in a way. Embedding your videos into your blog can help you get more subscribers and views to your YouTube videos.
Make sure that you are covering the video in question with the right kind and right amount of contextual content. You may also include a transcript of the video if you wish.
7) Controversial Topics
Make sure that you are leaving enough room for interaction when discussing those controversial topics. Ensure that you take a stand that will tend to blow the controversy. This will help you get more interactive responses from your readers and audience.
And yes, if you are checking out the option for controversial posts, you need to be careful enough. Make sure you are ready for some angry comments from the camp other than you have taken a stance for. You need to really thick-skinned enough to take on those comments in the right spirit.
Controversial posts can be quite emotional in nature. It would be important to watch your words while you compose your blog post or through your interactions with the readers.
8) Interviews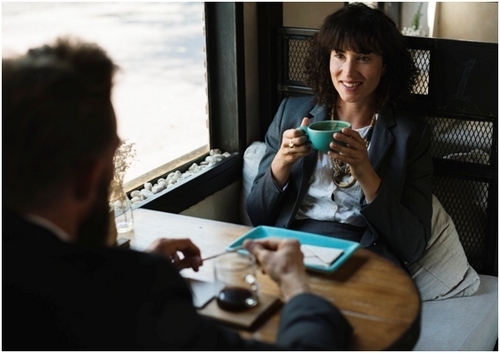 People have role models and always love to know the views of their role models. Interviews and posts based on it can be the right way to quench this thirst. Moreover, it can also help you take care of your writer's block and relieve the pressure.
Get hold of an important person in the realm of your genre. Have a discussion with any influential person in your genre and discuss the future of your industry with him or her. Make sure that you are discussing the things that your readers are interested in. The interview alone may not be fruitful if the readers do not find anything that they are interested in.
9) Guest Blogging
This is one of the best ways to improve the traffic on your blog. If you are indeed frustrated and cannot come up with new ideas to create new blog posts, how about delegating the task to an expert?
Reach out the established bloggers in your genre and ask them if they would be interested in guest blogging on your site. You may also consider returning the favor at the right opportunity. However, choosing the guest blogger in itself may not be as easy as it would seem to.
The major goal of your guest blogger would be to get traffic from your site to theirs. That would necessitate checking out the content that the blogger has produced on your site. A content that is too spammy and keyword stuffed can prove to be detrimental to your site.
Well, those were a few inputs that should be helpful enough in arriving at the right kind of blog posts for your site. The type of the blog posts you choose would be dependent upon the kind of readers who frequent your site, or the right kind of target audience.
Liked this post? Check out these detailed articles on
Topic of Blogging
Alternatively, check out the Marketing91 Academy, which provides you access to 10+ marketing courses and 100s of Case studies.