Just when you ensured that your knowledge about the demographics is just perfecting, popular social media strategies and the habits of the buyers totally end up changing and you are back to square one again. That is one of the most important reasons why the marketers need to really keep their main focus on learning and understanding the contemporary Social Media Statistics on the web.
Are you finding it a little bit hard to believe us?
Well, there are many examples to prove us right. There is no doubt about the fact that statistics are really important and hence should be taken very seriously.
Well, with the help of Social Media Statistics, you will have a clear idea of how everything works in the world. Well, today we are going to talk a little bit about the social media statistics that will definitely help you in experiencing some growth in the business.
One thing that you need to know is that you might not find these social media statistics very shocking or ground-breaking but we are here to assure you that they are the stepping stones that will shape the industry in a big way for sure.
If you want to make a great effort in the world of social media, you need to have the power of statistical data with you. But how can you collect such data for use?
Well, this is exactly why we are here to help you out with everything.
Here we are going to present to you some statistics that will surely be beneficial to you.
Social Media Statistics That You Should Know About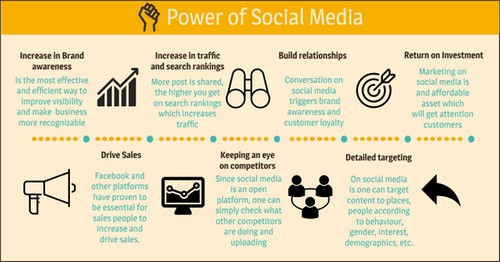 Here are those statistics that we were mentioning earlier. Make sure that you are paying close attention to these statistics as they might be very useful for you.
1) General Social Media Statistics
Internet comprises around 4.2 billion users
About 3.196 billion people are currently the users of social media and the number is 13% higher than the last year
There has been a 4% increase in the number of people who use cell phones since last year and the number is now at 5.14 billion
Every second about 11 new people use social media
Central Asia and Southern Asia are the fastest growing social media markets
An average American spends 2 hours daily on platforms of social media
About 83% of the teenagers use social media
More than 81% of SMBs use particular kind of Social Media Platform
2) Facebook Social Media Statistics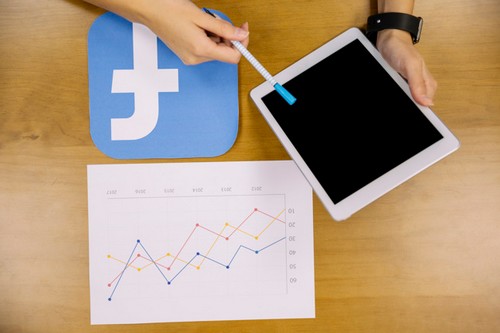 12-17 year old kids use Facebook at least once a month
60% of the US internet users have Facebook for watching videos since last year
Facebook is site the most popular social media platform and has about 79% of the internet users
About 68% of all the adults use Facebook
There has been a 6% increase in the number of Facebook users since last year
About 33,000 Chatbots remain active in the Facebook platform
60 million of the businesses have Facebook Business Page for the use
Videos watched on Facebook amount to 100 million hours on a daily basis
Around 80 % users check Facebook each day
Facebook has around 1billion mobile-only users
Around 80% of the brands pay for promoting posts on Facebook
Approximately 78% Facebook advertising revenues come from the mobile advertisements
Facebook posts that get posted on Thursday and Friday get better engagement
3) Instagram Social Media Statistics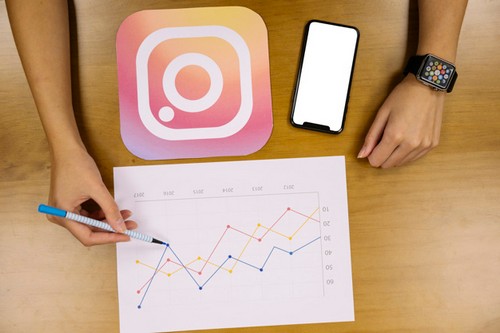 The global users on the Instagram platform have increased by at least a third of the percentage since last year
Instagram has an active user base of about 800 million in a month
The demographics of Instagram target the youngsters and about 30% of them fall in the age group of 18-24
Instagram Hashtags have #instagood, #love, #photooftheday as the most popular ones
60% of the users in Instagram access this platform on a daily basis
26% of the men and about 38% of the women are users of Instagram in the United States of America
By the end of 2019, Instagram Ad Revenue will touch the $10 bn
More than 40 billion photos have been shared till now on this platform
Every day, Instagram gets around 3.5 billion likes
Around 80% of businesses are using Instagram for promoting their products and services
More than 95% of US fashion brands are using Instagram
Instagram offers 10 times more engagement than Facebook and 54 times more than Instagram
Instagram posts that have at least one hashtag enjoy more than 13% engagement
Instagram photos with location enjoy 80% more engagement
Around 80% of Hashtags on Instagram are branded
4) Twitter Social Media Statistics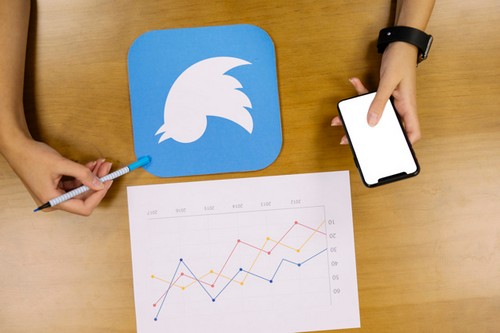 About 82% of the active users use mobile phones for using Twitter
About 47% of the marketers agree to this that Twitter is great for engaging with the customers
Twitter has about 330 million users that are active on a monthly basis which is 4% higher than what it was on 2016
81% of the millennials use Twitter daily
The tweets that have images in them will have 150% more chance of having re-tweets than the non-image tweets
On an average, every Twitter use has 707 followers
Around 50% of Americans are using Twitter
Approximately 70% of US companies that have more than 100 employees are using Twitter
80% of Twitter users convert for the companies when their tweets get a response from the company
More than 85% of world leaders are preferably using Twitter
Around $70m was spend on Twitter Advertisements
More than 90% of the companies tweet at least once in a day
Businesses that use Twitter for customer service enjoy a 19% lift in customer satisfaction
Image Tweets get 20% more CTR and 90% more likes
5) LinkedIn Social Media Statistics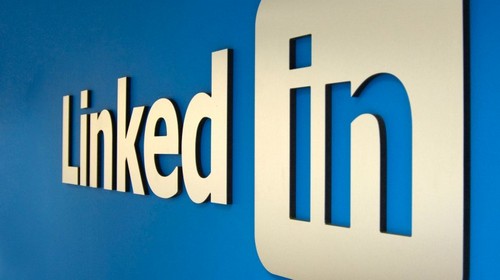 200% more engagement can be achieved with posts that have pictures on them
LinkedIn is considered to be an effective video marketing platform by about 28% of the marketers in the world
About 98% of the posts to get maximum comments have images on them
LinkedIn users are about 450 million
94% of the B2B organizations consider LinkedIn for distribution and marketing of the content
18% of all the users in LinkedIn use the platform daily
LinkedIn was responsible for generating $2.3billion revenue for Microsoft in 2017
Around 50 Million students and recent college graduates are having accounts on LinkedIn
Information and technology services are the most prominent industry that uses LinkedIn
LinkedIn hosts more than 10 million job postings
Around 70% of social referrals for the corporate websites generate from LinkedIn
6) Snapchat Social Media Statistics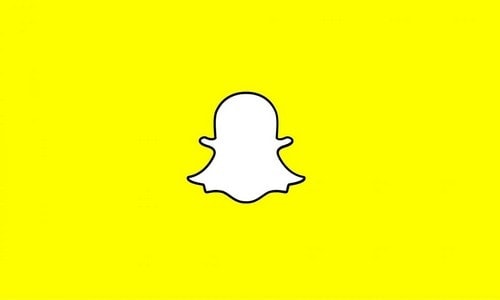 63% of the users in Sanpchat use the platform on a daily basis
Snapchat has an active user base that consists of about 187 million users
Teenagers consider Snapchat has the best platform for them
About 3.5 billion photos are sent in Snapchat every single day
An average user of Snapchat uses the platform for about 25 times in a single day
New content is created by about 60% of the active users on Snapchat
Around 70% marketers are having Snapchat account
60% of Brand content on Snapchat is video
The best time for Snapchat story posting is Saturday
7) Pinterest Social Media Statistics
The active users on the platform of Pinterest are about 200 million
Pinterest is certainly one of the most popular platforms that are used by women and the percentage amounts to 41%
25% of rural users, 34% of suburban users, and 30% of urban users use Pinterest
About 50% of all the millennials are users of Pinterest and they use it at least once in a month
Around 35% of online US users use this platform
The most beneficial time to pin on Pinterest is 8 to 11 pm on Saturday
8) YouTube Statistics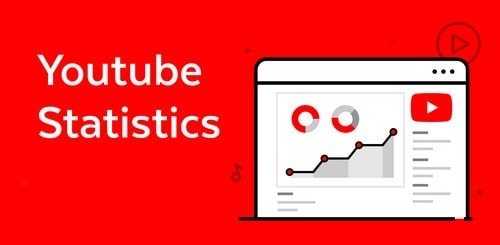 YouTube has about 1.5 billion users that are active on the Platform
The second most popular platform for search is considered to be YouTube
About 45% of the total users of YouTube use this platform on a daily basis
About 11% of the YouTube users are people who have an age of 65 or more
58% of all the American users are always using YouTube
About 1 billion hours worth of videos are watched on YouTube
18% of all the Americans get their news updates from YouTube
Every minute around 400hrs of videos are uploaded
Searches for the 'How to' videos on YouTube are continuously increasing by 70% every year
Wrap Up!
So, these were some of the important Social Media Statistics for you that you need to know about social media.
Make sure that you follow them properly, as they will make your campaign highly result driven.