Want to find the right keywords for the SEO of your website or blog? Then you ought to find the right and most relevant keywords in your niche and target market.
Utilizing Keyword Ranking Tools will ease down this task for you. People who are aware of SEO can know the real importance of the keywords in SEO.
It is the main element using which the users search for different topics and sites online. Putting the right keywords in the search engine such as Bing or Google, users can get up with the informative pages that they have been looking for.
Hence, it is also important for the website builders and the content creators to come up with a proper set of keywords so that their pages can rank well in the search engines.
So, how can this happen?
By making use of the different keyword strategies so that the right keywords can be chosen and used in the contents of the pages.
Though there are several tricks to finding out the right keywords that can rank well, if you wish to be perfect, there are also now a number of keyword ranking tools that can be used.
Let us first understand how tracking keywords will empower your SEO strategy…
Table of Contents:
The Need to Track the Keywords' Ranking
Knowing the position and ranking of the keywords can help you in knowing about the current market trends.
It can show you how you can reach out to your target audiences conveniently and what marketing strategies should you make use of.
Getting the keywords that are ranking well and are relevant to your site and niche can help you in getting your site also ranked well. If you can do the right search, you will be able to get across the most trending keywords that can help you in getting your website optimized in the best way.
Getting across such keywords are fruitful, but getting them at times can be highly difficult.
Hence, one of the most excellent ways is to make use of the keyword ranking tools to know about the different keywords that are ranking high and then making use of them in your contents.
Let us have a look at some of the best such tools here and now-
Top Performing Keyword Ranking Tools
1) Dyno Mapper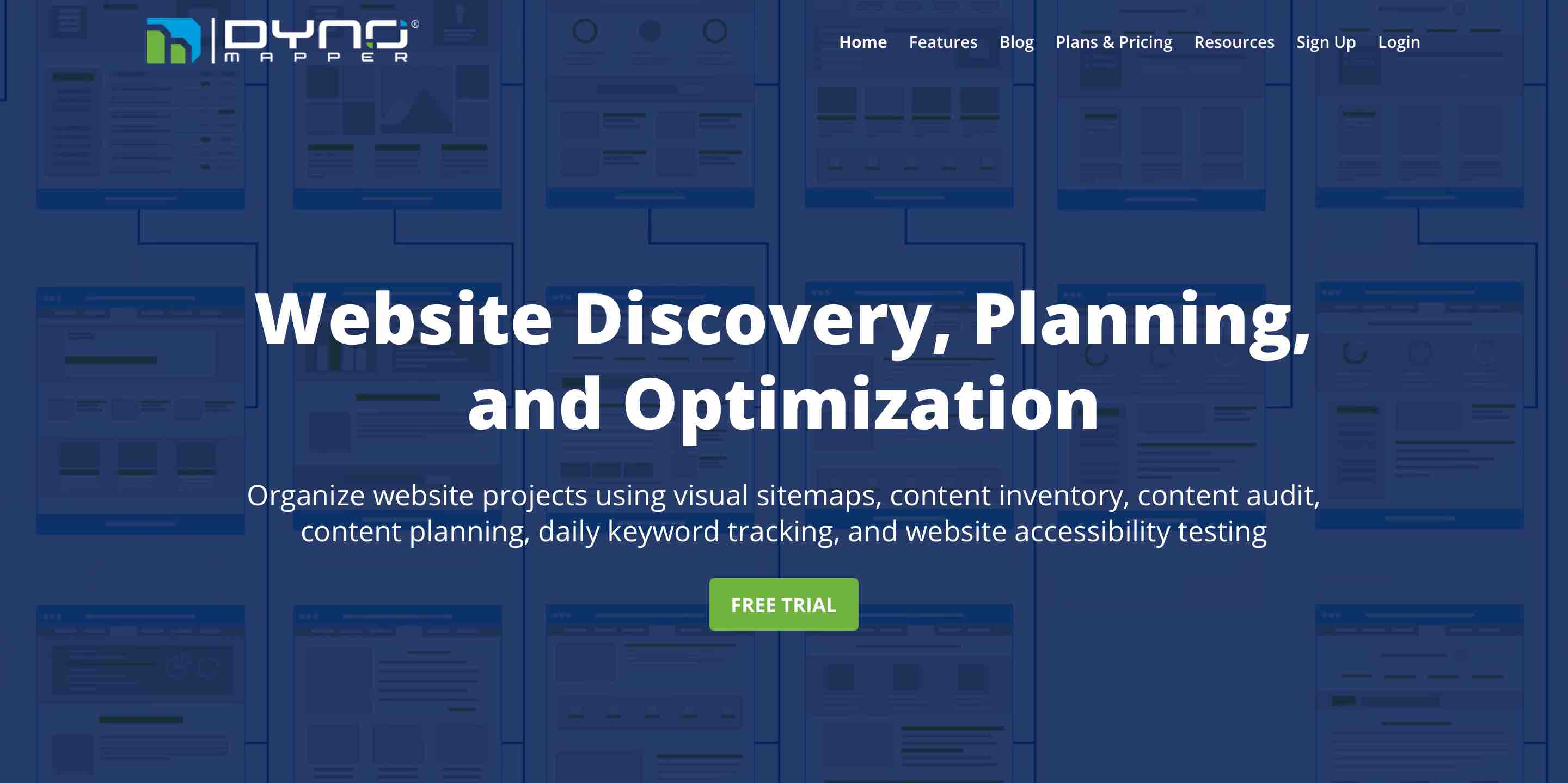 Dyno Mapper is not only a keyword ranking tool but also works as a sitemap viewer.
It works on Google Analytics and can offer you the most crucial information about your keyword details and also about your competitors.
 It is of great use for those who are planning to redesign their site and also can be highly useful for the developers for their future updates. You can opt for this one to track the SERP positions of your website.
It empowers you to analyze ranking in three ways-
Daily Tracking
Rank by Location
Rank by Device
You can use it to monitor-
Google, Yahoo, and Bing
Device and Location
Volume and CPC
Different types of reports you can get are-
Weekly Notifications
Unlimited PDF or CSV Exports
Rankings Graph
2) SEO Profiler
SEO Profiler is one of the best picks amongst top-performing Keyword Ranking Tools.

It works on Google Analytics and offers something more than just the work of keyword ranking or keyword tracking. It keeps track of the competitors and provides an insight into the keywords that are ranking high.
It is one of the most reliable Search Engine Position checkers for you. Some of the key features of SEO Profiler are-
Checking of all the search result types
Tracking your progress and get better results
Analysis of visibility Score, keyword groups, tags and more
Checking of listings of businesses without websites
Immediate results of best suited top-performing keywords
3) Semrush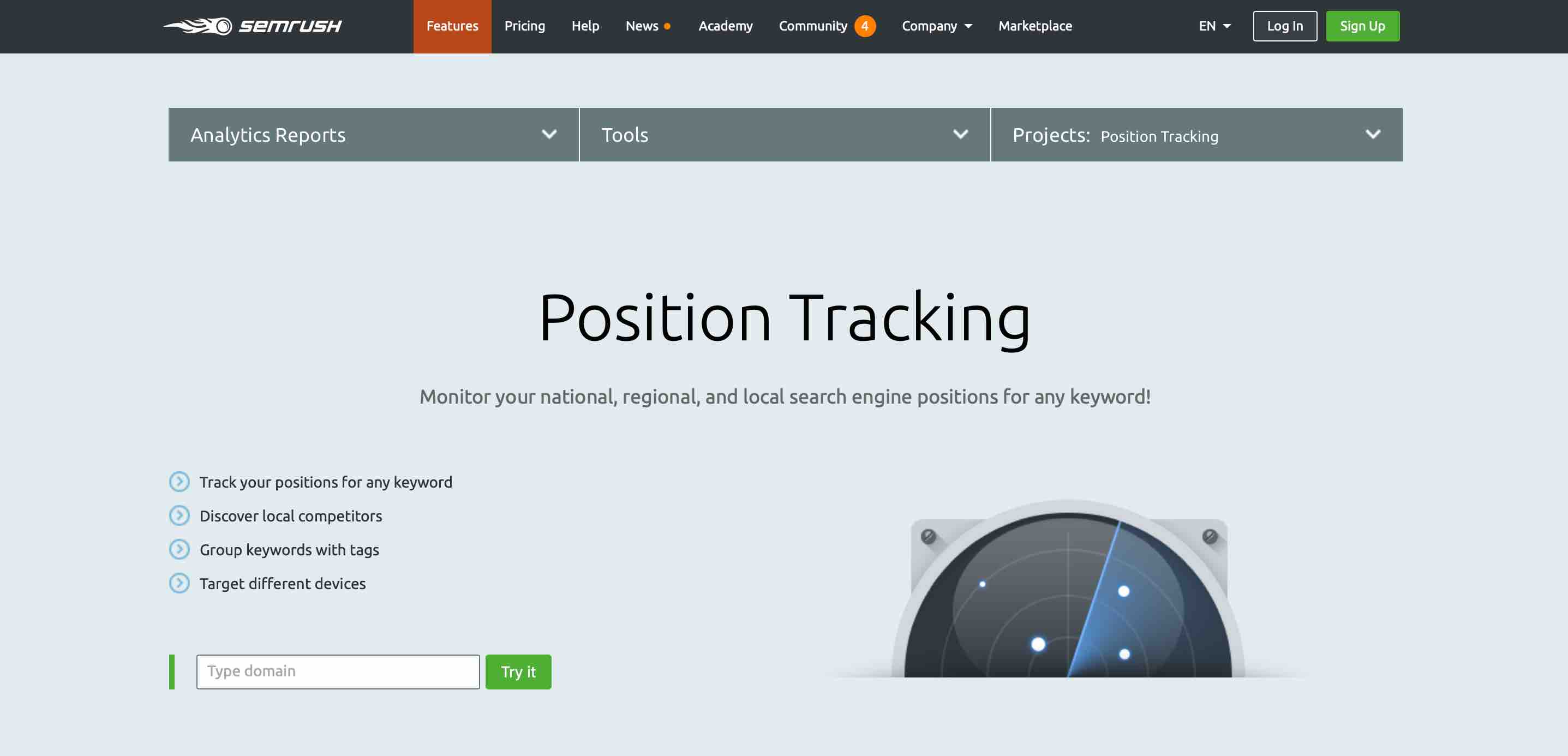 Semrush is a multipurpose tool that is used for many purposes, and one of the objectives is to check the ranking of the keywords.
You can use it to track the global, national, local, or regional Search Engine Positions of the keywords related to your products, services, and niche. You can also use it to find out your competitors.
Some of its key features are-
Tracking your positions for any type of keyword
Discover local competitors with utmost ease and efficiency
Group keywords with tags that will empower you to manage thousands of search terms conveniently
Target different devices that will help you choose the device to get statistics from
4) SEO Book
This is not exactly a tool but works as a gadget. You just have to add this gadget in your website in the form of a widget, and then you can start benefits out of it.
The gadget will show off like a switch and will provide you the features. This can be an excellent option for the beginners to come up with the keyword rankings and also to compare the site with the other competitors.
SEO Book offers some of the best SEO and Internet Marketing Google Gadget Tools that you can efficiently use for Keyword Research and Competitive Analysis purposes.
Some of its notable characteristics are-
You will be adding this gadget to your site like a widget
You can integrate Competitive Research and Keyword Research Gadget with other keyword tracking tools as well
5) Google Keyword Planner
Google Keyword Planner is one of the best Keyword Ranking tools that you can use if you are creating content for the site.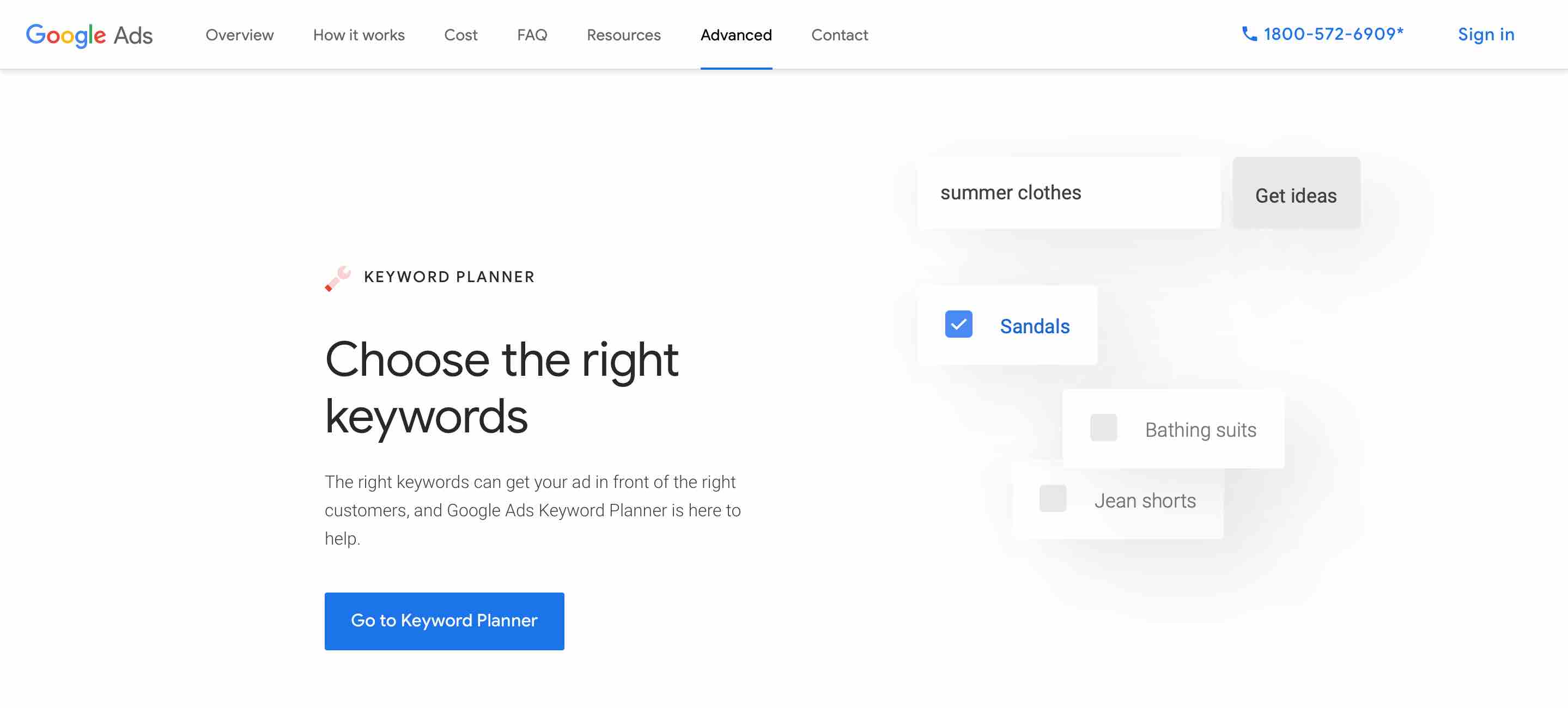 After putting up a keyword, the tool comes up with some keywords that are relevant to your content or site. Also, the tool says about the ranking of the keywords in the search engine.
It will help you choose the right keywords for your campaign with utmost convenience. You can use it to research keywords and trends associated with your niche.
Working of Google Keyword Planner revolves around a few necessary steps-
Discovering new keywords
Researching keywords
Getting bid estimates
Making your advertising plan
6) WooRank
WooRank is a tool that is known for its highly technical features.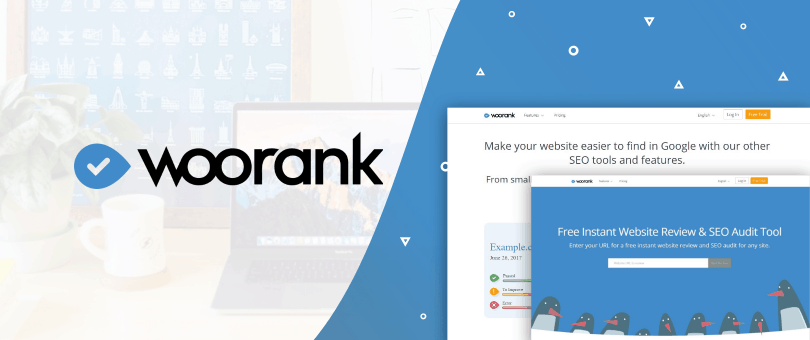 Source: https://devrix.com/
Not only the tool will offer you information about your site but will also compare your site with the websites of the competitors.
The tool will also have a check about the ranking of your website and then will provide with possible suggestions to it. It will pick up the keywords automatically and will give recommendations to improve them also so that the site can rank well.
This is considered as one of the best Keyword Ranking Tools because it enables you to track the success of your SEO strategy by knowing where you rank for your specific keywords.
Different steps followed by WooRank are-
Targeting your keyword tracking
Sorting keywords by Search Volume and Rank
Tracking ranking changes over time
Viewing top keyword competitors
7) AHREFS
A high number of people today prefer and suggest Ahrefs for its high efficiency in the function of keyword ranking check.

Though there are several features available in the tool, the feature of keyword ranking is the first feature of the tool. It is known to automatically detect and find the keywords on which the content or the site can rank well.
You can easily use it to monitor rankings of your keywords over time, plus it will also help you in charting the performance of your keywords against your competitors.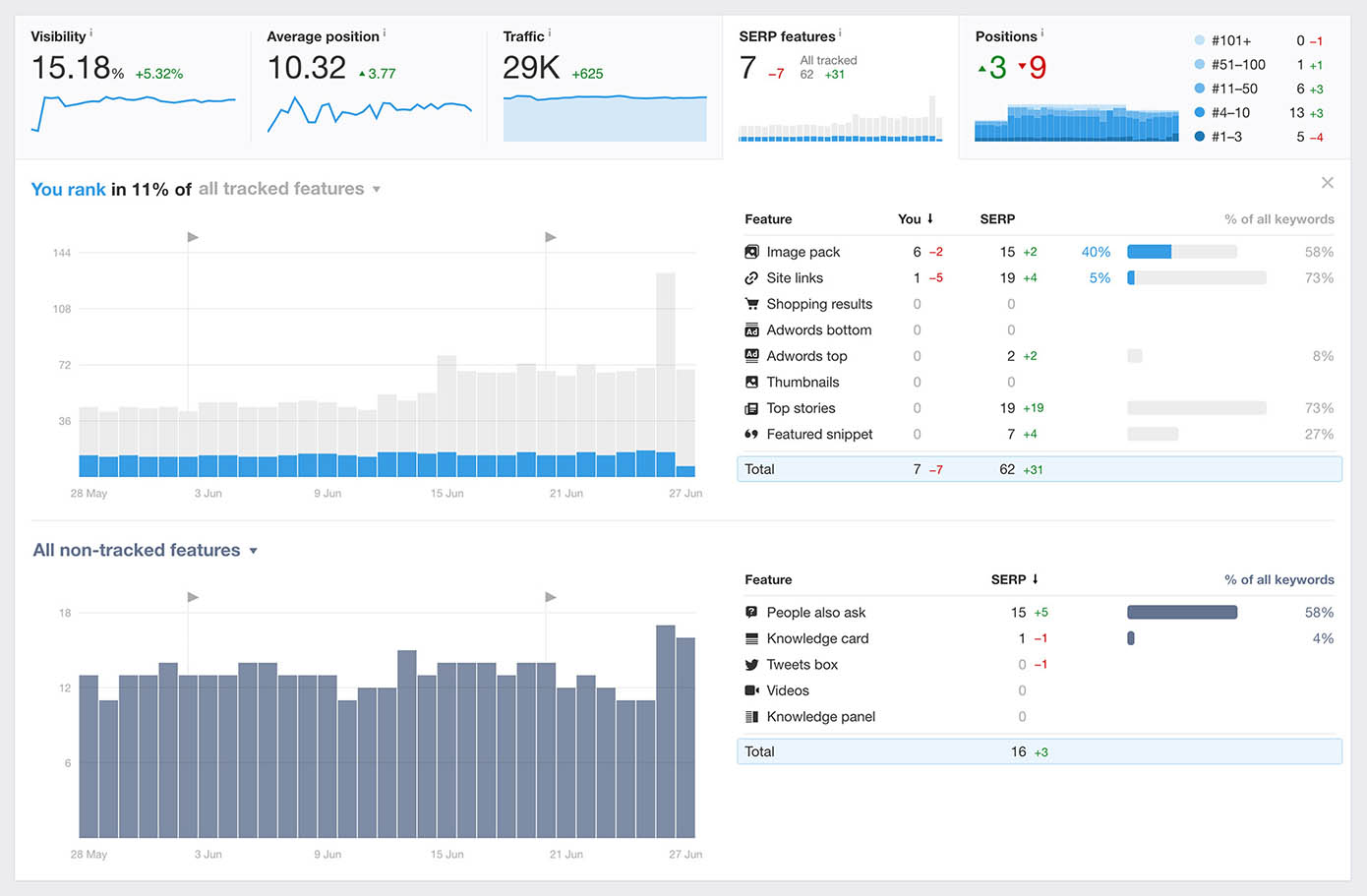 One of its key features that makes it in the list of best keyword ranking tools is its ability to provide scheduled reports directly in your inbox.
You can use it to get ranking reports on desktop and mobiles.
By using AHREFS Rank Checker, you will get data related to the following features-
Featured snippet
Site links
Top stories
Image pack
Thumbnails
Adwords top
Adwords bottom
Shopping results
Knowledge card
Knowledge panel
Videos
Tweets box
People also ask
8) Advanced Web Ranking
Advanced Web Ranking is available both on the desktop version as well as the cloud-based version.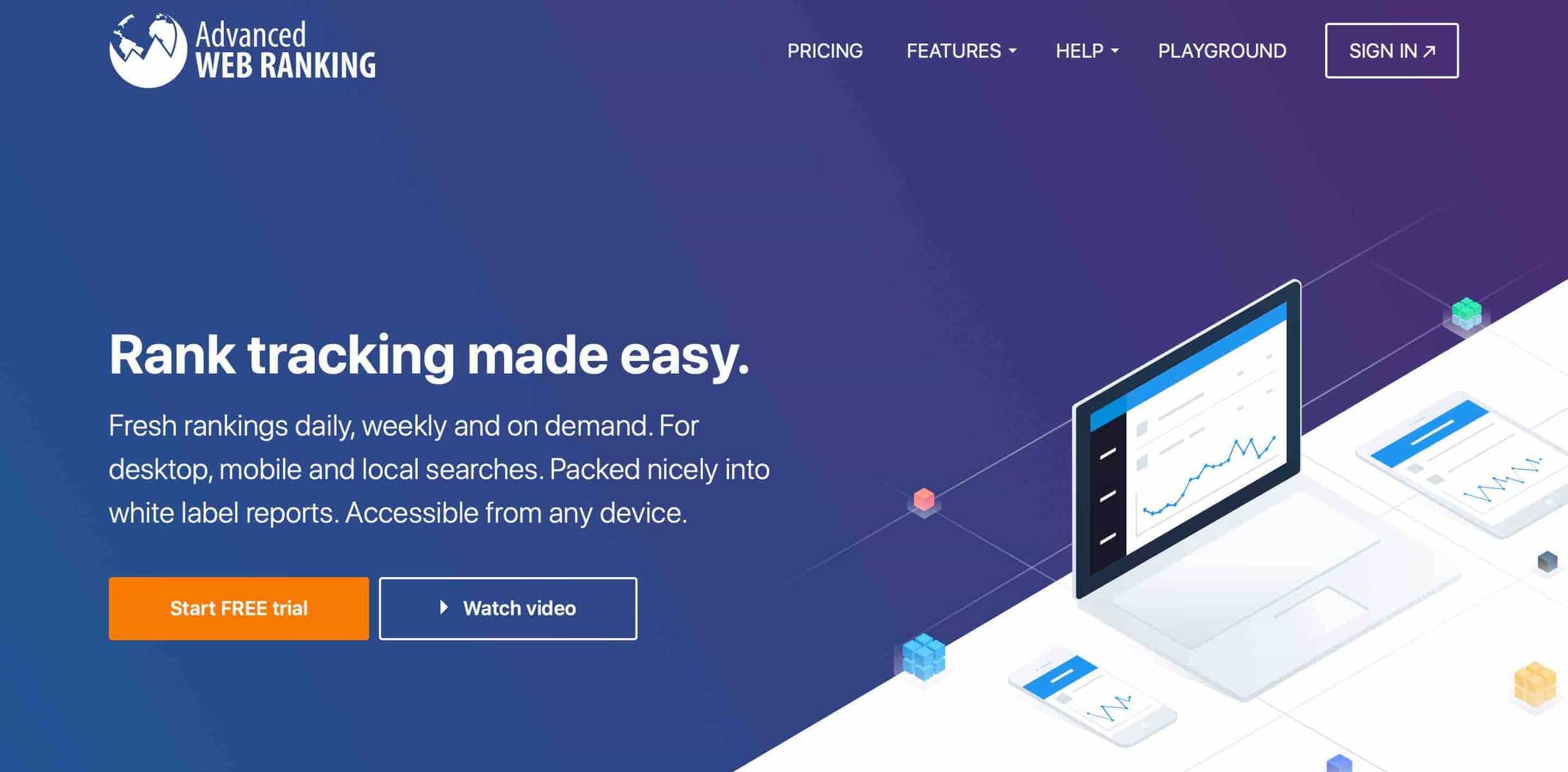 Apart from keyword ranking, the tool is known to track a high number of websites and offer a report about the ranking of your website.
The tool is available in four different packages, and these are standard, enterprise, server, and professional. Though you can select the one that is most preferable to you, the Standard package is known to be the most suitable one for the users.
You can use it to get the current ranking on a weekly or daily basis. You can also get these reports on demand. You can use it for-
Rank Tracking
Localization
White Label
User Management
SEO Reporting
Developer API
9) SEO Tool Station
Though this is known to be a general SEO tool, it is featured with a number of features such as keyword ranking analysis, keyword density checker, and many others.
Some of the easy steps you need to follow are-
You just need to enter your domain name
Then you should enter the keywords in the given box
Next, you should select from how many positions you want your keywords to be checked
Finally, click upon Find Keyword Position button
10) RankWatch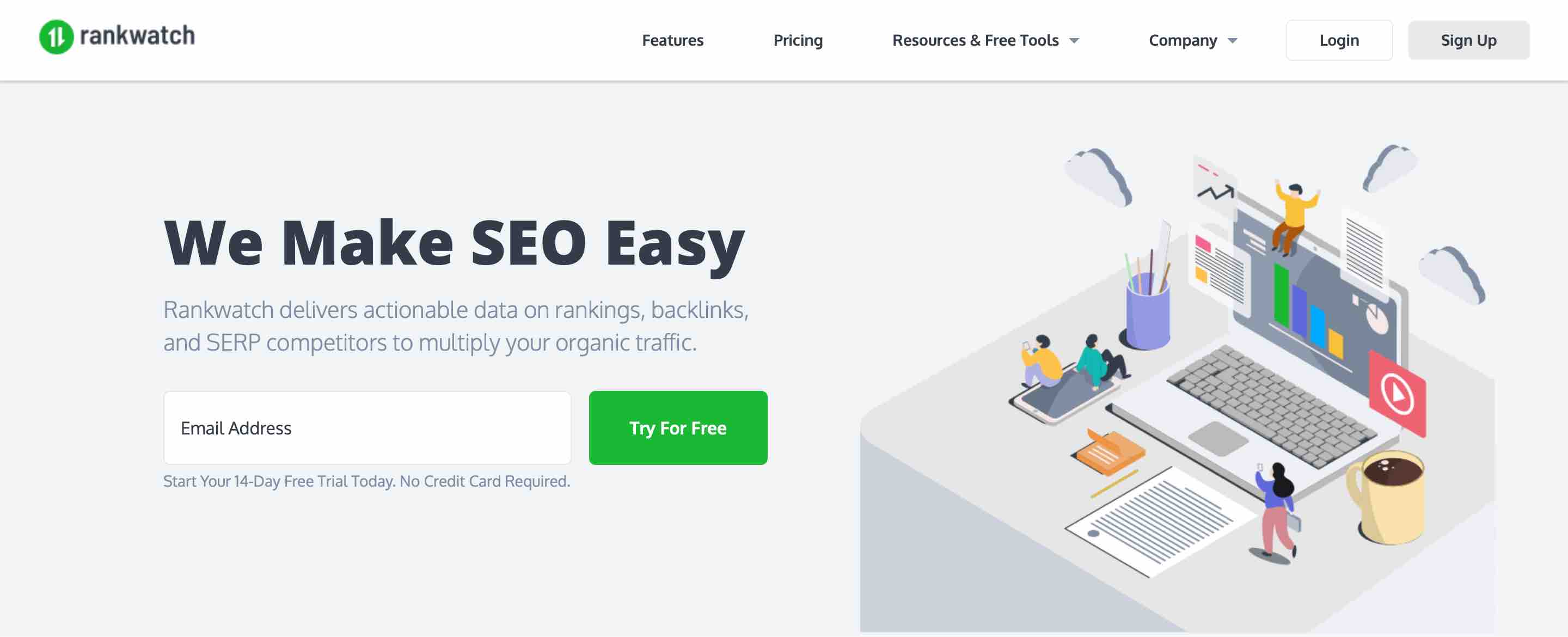 The main work of this tool is to alleviate the SEO process of your site.
You can use RankWatch to get the actionable insights and data related to rankings, SERP competitors, backlinks, and so on.
But apart from this, it also offers many other features such as checking the keyword ranking and offering keyword suggestions for your page or content.
Some of its key features are-
Keyword Archive
SEO Management
Advanced Reporting
City Based Keyword Rank Tracking
Emails Alerts
Competitors Analysis
Integration with Google Analytics
Website Analyzer
Keyword Suggestions
In Conclusion…
Getting the right keywords that can rank well can offer you a good ranking in the search engine.
Having a proper tool can get you an appropriate suggestion of keyword so that you can know the right keywords based on their rankings.
Apart from the tools mentioned above, there are also many other keyword ranking tools available in the list such as Authority Labs, MOZ Rank Tracker, RankScanner, Microsite Master, and many others.
You need to choose the one that works well with your niche wisely.
In case of any doubts in choosing the right Keyword Ranking Tools for your business, share your queries with us in the comments.