Keywords are an important part of any content today that wishes to rank in the search engines. Now, many marketers and developers make use of long-tail keywords.
How can such long-tail keywords be achieved, and are they really helpful?
To get answers to such questions, it is important to know about the concept of long-tail keywords in a bit detailed way.
What Are Long Tail Keywords?
Keywords are the main words are the phrase that is used on content. Now, what is a long-tail keyword?
A long-tail keyword is created when the main keyword is combined with many other phrases to create a single keyword. Such keywords can be of 3-4 words or even more than that.
To get a long-tail keyword, a number of things can be added to the keyword such as the name of the country of location, some words that describe something well, or many other things. This is exactly how the long tail keyword is obtained.
Benefits of Using Long Tail Keywords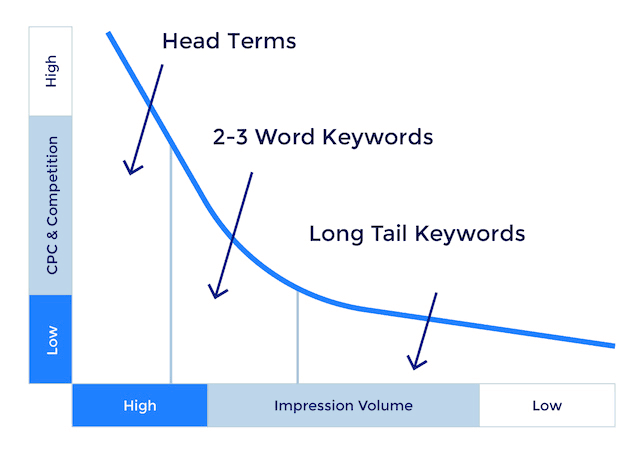 There are a number of reasons why today, making use of the long-tail keywords has become a trend. There are a number of benefits of using such keyword phrases.
1) Better Ranking in Search Engines
The very first benefit of using long-tail keywords is that it helps in ranking your content or page well in the search engine. It is said that when a keyword is combined with other words, a more descriptive phrase is created.
This can have more impact in the search engine and hence can rank quite well in comparison to other main keywords that are using a single word.
2) Pulling In more number of Customers
Content making use of long-tail keywords is known to attract a high number of customers. This is because a number of words are used in the keyword and anyone searching for something that is a bit matching with the long tail keyword is shown the result.
For example, if someone is looking for truffle chocolate cakes, it can happen that the person might also come across other chocolate cakes too in the search list.
3) Better Possibility of Converting Searchers into Customers
When the long-tail keywords are used, there are higher chances that the viewers will turn into potential customers. How is that possible? This is quite simple.
When a person is genuinely searching for something, then only he or she will search the item with a proper description such as aviator sunglasses for men, brown leather wallet, and many others.
So, when such long-tail keywords are used in the content or a page, they come up quite fast in front of the viewers, and such viewers do not waste much time and get the best options and make the transaction.
Now the question comes that how you can find your best suited long-tail keywords. Let us discuss that as well-
How To Find The Long Tail Keywords?
Now when it is quite understood that what are long-tail keywords and what are its benefits, it will be quite easier to understand how to find such keywords.
Here are some of the ways to find out the exact long-tail keyword that will be quite beneficial for your page.
1) Google Suggest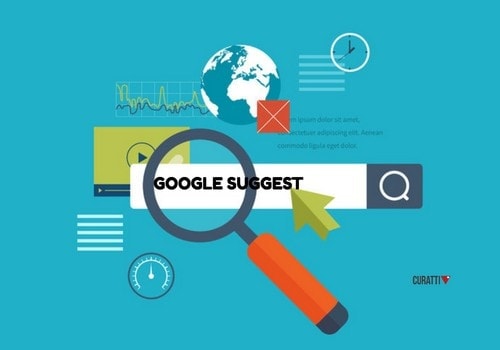 Using Google Suggest is one of the best ways to do so.
When you put up the main keyword in the Google search, do not press enter, and you will find a number of suggestions coming up just below the search option.
You can get some options for these suggestions.
2) Google Related Searches
Another great way to get such long-tail keywords is from Google related searches. You will find them at the end of the search page.
3) Google Analytics

If you are using Google Analytics to track the performance of your content or page, you can find many options and suggestions for long-tail keywords here also.
The way you use Google Analytics, in the same way, you can also use the Search Query Report.
Find Long Tail Keywords used by Competitors
One of the finest ways today is of stealing the long-tail keywords from the competitors. Check out the top-rated competitors, and you can steal the long tail keywords used by them.
Use Different Sites that tell about Long Tail Keywords
There are a number of sites from where you can get such keywords. One of the types is that Q&A sites such as Quora. Other sites that can offer you an idea about the long-tail keywords to use can be eHow or Wikipedia.
Use Tools for Long Tail Keywords
The last but the most effective method is to make use of different tools to get the right long-tail keywords in front of you that you can use in your content or page.
Best Tools for Long Tail Keywords
There are many options and ways through which you can come across the best long-tail keywords. But as mentioned above, one of the most effective ways is through the use of the tools.
There are a number of tools available today that can help you in getting the right long-tail keyword that can be used for your content or page.
1) Semrush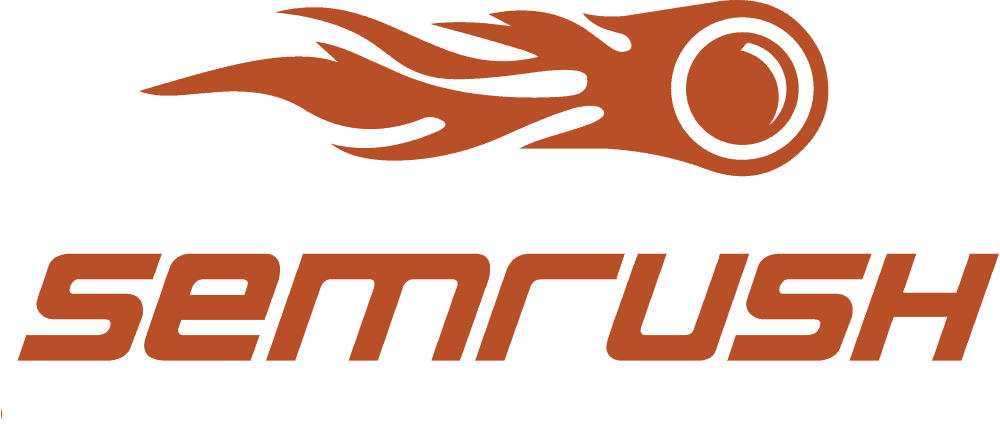 This is one such tool that has been used by many SEO experts by now as a complete package for various SEO solutions. One of how the tool is used today is for finding out the right long-tail keyword for your content or page.
The best thing about Semrush is that it does not do any guesswork like any other traditional tool. It works out in a different way that surely brings out the best results to you. It brings out the keywords that are being used by your competitors in the field.
Hence, you can have a successful set of long-tail keywords available that can be helpful in your content or page.
To use the tool, you need to buy it. But if you are not sure about it and wish to use it before buying it, there is an option for you.
You can experience a trial of 14 days of this tool so that you can take a proper decision whether you need to buy this or not.
2) KWFinder

KWFinder is a new entry in the tools of keyword finder and is said to be one of the best tools after Semrush. It not only offers you the various long-tail keyword options to be used but also offers you the difficulty level of the keywords.
This means how easy it will be for the keyword to get ranked in the search engine.
Hence, you will be able to use the right long-tail keyword in your content that is best suited for you.
3) Google Auto-Suggest

Do not mistake this to be the auto-suggestion option of Google search. This is a tool that is developed by Keyword Tool Dominator. The feature of this tool is that it takes the traditional Google search suggestions to the next level.
This tool will help you to download the keyword suggestions in the form of .csv format.
This way, you can have the suggestions in your record and can check out their performances through different options and then can select the best one for your requirement.
You can also make use of them in different content and then can check out the performance from Google Analytics.
4) WordTracker Keyword Tool

If you are creating content for your business and are looking for profitable keywords, then Wordtracker can be the best tool that you can come across.
The best feature of this tool is that it not only provides you with the long-tail keywords but also offers you with a number of other options such as competition, searches, keyword effectiveness index, keyword in text and anchor, and many others.
You can get the free confirmed account of the tool and can have the benefit of getting almost 100 different keyword results.
The tool is known to be the easiest one in searching for many long-tail keywords for your content.
5) Long Tail Pro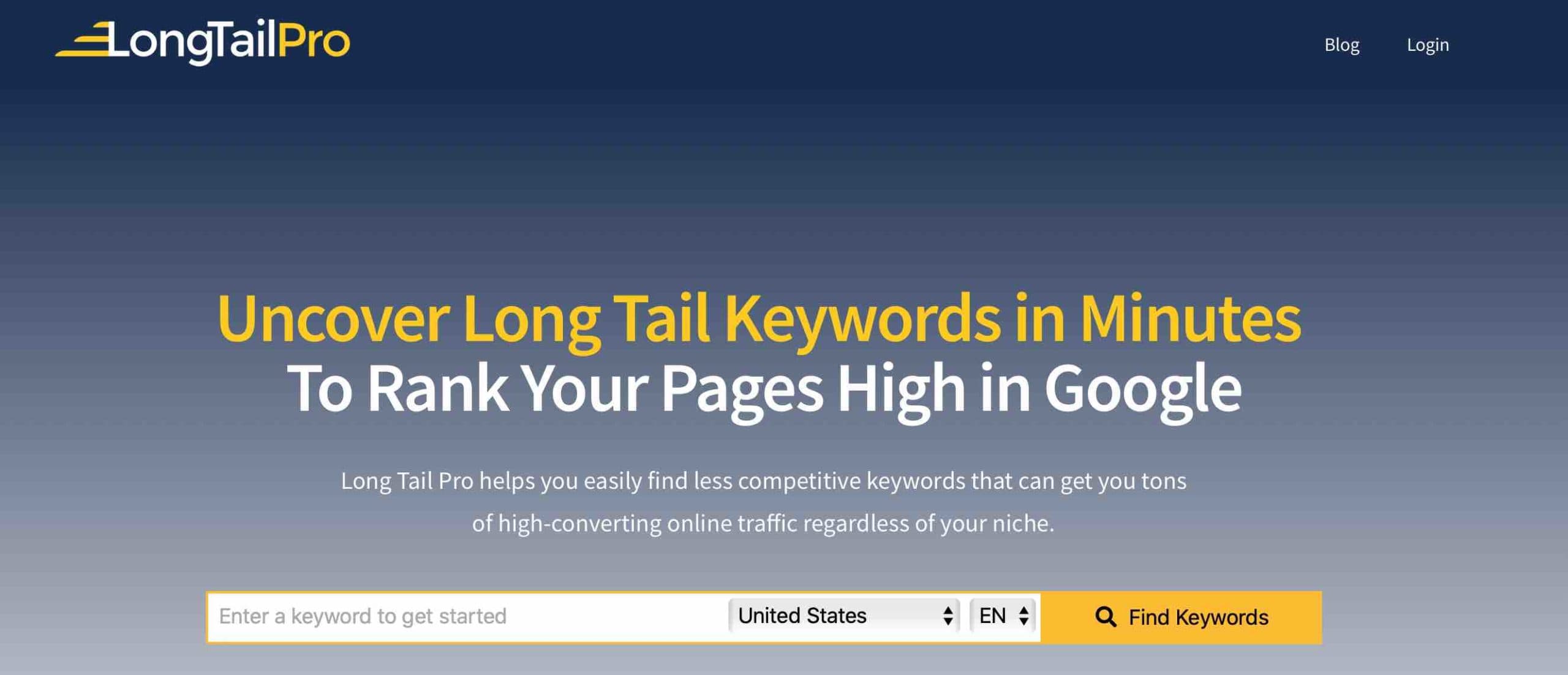 LongTail Pro is a great one for different niche marketers, and hence, a number of such experts have been using this particular tool in their regular events.
This is another tool that is known to provide profitable keywords for your content so that you can not only rank well but can also attract viewers that can convert into potential customers soon.
The tool was first designed for being used in desktops, but now the tool is available in the cloud.
It is available as a paid version, but the trial version can be used for ten days before you buy it.
So, if you are not sure of buying the tool, you can surely take up the ten days trial before buying it.
Conclusion
The demand and usage of the long tail keywords have got increased in the past, sometimes due to the amazing benefits that it offers.
If you can search and get the right long-tail keywords for your content, you can surely get great results. There are a number of ways to get across the right long-tail keywords such as mentioned above.
Also, as mentioned above, one of the easiest ways is to make use of the tools among which some have been named above.