Blogging is something which does not require a huge upfront investment of anything and anyone having writing skills, a computer, internet connection and knowledge or passion for any particular topic can start blogging.
Businesses, whether big or small, are also focusing a lot on content marketing which involves blogging and it has become a very essential component of online marketing for every business. Brand awareness and targeting potential customers are done through blogging for business. More than 80% of companies that use blogging for business said that it helped them in acquiring new customers and blogging is an important marketing channel for them.
In fact, there are a lot of bloggers who are making six figures every year only from their blogs. Many are doing blogging for full time and having an online presence and a following helps a lot.
It doesn't matter if you are an individual, small or big business, blogging is powerful, helpful and important for everybody. So here are some of the benefits of blogging. I have divided them into two sections:
Benefits of Blogging for an Individual
1) Starting a New Business :
Some of the most successful bloggers making six figures a year started blogging just because of their passion. But now they are operating their blog as a full-time business which is making them hundreds and thousands of dollars every year.
Even a simple blog can be the foundation of a very successful and thriving business if you are willing to put in the efforts. Blogging will help you with new learnings and expand your existing knowledge using which you can start your business after some time. You can only start an online business if you want where you can sell digital products or services.
2) Build a Network :
Starting a blog can really help you in building a network of like-minded people. As you start getting some traffic, engagement will also start and you will receive comments and even messages from people who are following your blog. People will see you as an expert in your niche and will ask you for help.
You can then connect with other bloggers or influencer of your niche easily. Others might also invite you to their events, conferences or simply for a coffee. When you connect with different types of people, you will get more opportunities and you can grow very fast when you have a good network of people.
3) Learn New Things :
Before writing any blog post, you will have to do some research about that topic, so you will get to know many new things and your overall knowledge about different topics will improve. Blogging helps you stay updated with the latest trends and learn about what's going on. It will help you get new and updated information regularly.
4) Become a Better Writer :
Now blogging is something which cannot be done without writing. You will have to write daily and regularly. Daily writing will improve your command over the language and the quality of blog posts will improve with time. Writing skills are very important and the more you will write, the better your writing will become.
Some freelancers even become full-time bloggers as their writing is good enough to earn them a living and if they don't want a full-time day job.
5) Improvement in Creativity :
Blogging is not something which requires the same process every day. It requires you to think and work your brain muscles. Regular blogging will help you to get more ideas and you will experience a great improvement in your creativity.
You will get exposure to new ideas and your thought process will change eventually helping you in out of the box thinking.
6) Make Money Online Without a Job :
Now some people think that online businesses are risky and do not give good returns but blogging is something which can even make you a millionaire if you are putting your efforts and are using a proper strategy. Though blogging takes time and it is not something which can make you rich in some months or even years. You will have to do the hard work consistently and as with any other business, blogging also pays you sooner or later.
In the start, you can use blogging as a means of some monthly passive income and once your blog starts making enough money and you have confidence on your blog, you can even leave your job and do the blogging full-time. You can either use advertising or affiliate marketing to start earning from your blog. There are several other methods as well which you can use to monetize your audience once have some good daily traffic.
So blogging is a good option if you are looking for some extra income or even if you are looking to leave your day job. Just make sure you start with something which can get you good results and you have some interest in that also. A good combination of passion and money will help you a lot in long run.
7) Help Other People :
Blogs are there only to solve users problems. You can have a blog on any topic you want but unless you are solving any problem with your blog, you cannot make it successful in the long run.
If you are an expert in any industry, just by sharing useful information on that topic you can help a lot of people which in turn will benefit you as well. You can share educational courses with your audience and even help them directly if they ask for your help. That will help you in establishing yourself as an influencer and an expert.
8) Lots of New Opportunities from Blogging :
Blogs attract a very wide group of people and it can even get you some very useful opportunities. Popular bloggers are generally invited at events, conferences, for doing a guest post etc. If you are a freelancer or if you are providing any service through your blog, it can get you many new clients and work once it starts getting some traffic.
Blogging will give you an online presence, popularity, and an audience. You can then use them to create new opportunities for you.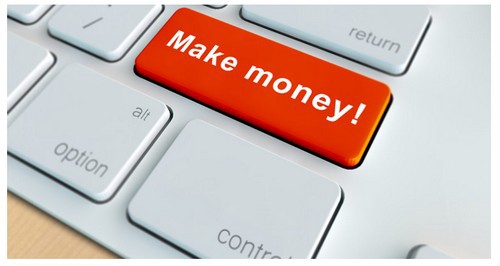 Benefits of Blogging for Any Business
1) Good for Search Engine Optimization :
All search engines want to deliver the best possible results to their user's queries and for that they need content. And you can provide fresh, in-depth and relevant content to search engines through blogging.
Google especially loves fresh content and regularly updated blog also helps in fast indexing of the new blog posts. By posting properly optimized content, you can target a lot of keywords related to your business which can get hundreds and thousands of potential customers to your website. After that, you just have to answer their question and convert them into your paying customers.
Also, search engine optimization is a long-term game which gives results slowly but continuously. And blogging is the best way to optimize for SEO for the long term.
2) Helps in Managing Relationship with New & Existing Customers :
Blogging allows businesses to connect with their visitors and get feedback from them about their products and services. Feedback plays a very important role in the growth of any company. You can use the feedback from your visitors in a positive way by making the necessary changes in your offerings.
This will help in keeping the existing customers happy by constantly listening to what they are saying and also, offering new and creative solutions to your new customers who still don't trust your company completely. You can create a rapport with your audience through blogging (by having an active comment section or a forum etc.) and get some very useful insights about the problems your potential customers are having.
3) Develop Brand Awareness :
Creating brand awareness is very important as without people knowing your brand, there is no point of even selling your products or services. Through blogging, you can share everything with your target audience and make them aware of your new or existing products/services or about any new launch of anything etc.
You can share all the positive things about your brand and tell your audience as to why should they choose you over any other brand selling the same product/service. Blogging can help you make an image of your brand in people's mind. When anybody searches for anything online, they are more likely to buy from the brands which they already know and trust so blogging can play a major role in creating brand awareness.
4) Influence a Wide Audience :
Businesses start blogging primarily to build their online presence, connect with more potential customers and generate more revenue from blogging. Blogging helps to reach to a wider audience as people always looking for solutions to their problems and if your content can solve them then you will naturally get more visitors and increased audience.
By getting your audience to trust you, you can sell them your product or service very easily and be influencing them will not be very difficult then.
5) Collect Emails of Potential Customers :
Some marketers don't focus on email marketing but it is still very effective if used correctly. Emails are a great way to send information about new things, send discounts or offers or influence your email list to take any action you want them to take.
Though collecting emails is not that easy now as everybody is pushing their audience to give their emails, but once you have the emails, you can establish a direct connection with that person. Also, emails are highly customizable now and can be personalized too so make use of available tools and connect with your audience.
6) Establish Yourself as an Industry Expert :
If you are selling a particular product or service, it's important to establish yourself as a brand your audience can trust. Starting a blog that covers everything you know about that topic can establish you as the industry expert on that niche.
Post in-depth and informative content and make sure whenever anybody searches for a term related to your business, you should rank at the top spot in Google or at least on the first page. That way, your audience will get to know about the content you are having and about your expertise.
This is very important for small businesses who are looking to compete with big companies. Blogging will help you get credibility and a consumer base on which you can build your business model. After that, you can easily expand your reach and expertise to other areas of business.
7) Get More and More Traffic :
Having quality posts in your blog can attract lots of organic traffic to your website. Visitors will land on your blog directly from the search engines and more traffic means more potential customers and ultimately more sales.
A blog can bring consistent traffic to your site which will help your business in making sales regularly. Focus on the in-depth evergreen type of content which can bring traffic to your site for the long term. Create content by researching new keywords and update old articles from time to time as Google prioritizes new and updated content over old content.
8) Get More Backlinks to your Website :
It has been proven from many studies that backlinks are the number one ranking factor in Google. If your blog has a good number of quality and relevant links, you will rank higher than your competitors which will get you more traffic and you will make more sales and revenue.
Backlinks are a rare commodity and are not very easy to get. But if you have a blog having quality content, you can easily get quality backlinks from other sites using simple methods such as outreach and guest posts. Backlinks will give your blog a boost in search engines and your company site will also be benefitted by all the backlinks in terms of authority.
Conclusion about Benefits of Blogging
Blogging is something which can get you so many things such as authority, industry expertise, popularity, increased sales and more revenue. Your blog will be an asset to you. Also, starting a blog is not very difficult nowadays so just use an online platform and start blogging. And make sure you don't copy anybody, have something unique in your blog to make it stand out.
Liked this post? Check out the complete series on Blogging